Have you heard the news? Pantone announced that its 2016 Color of the Year is actually two colors! This is an industry first; Rose Quartz and Serenity were chosen as complementary colors.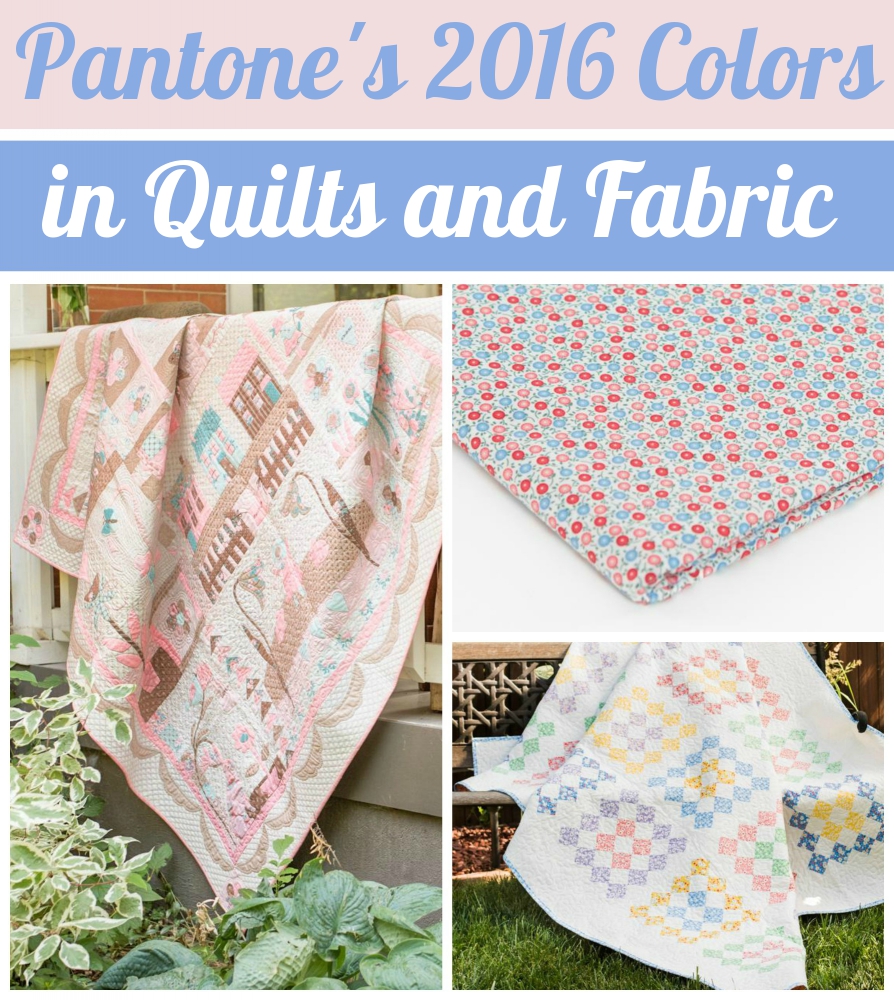 Here's what Pantone had to say: "Joined together, Rose Quartz and Serenity demonstrate an inherent balance between a warmer embracing rose tone and the cooler tranquil blue, reflecting connection and wellness as well as a soothing sense of order and peace."
This is a softer color palette than in past years, and the sentiment is that its softness will bring calm and peace during difficult times in our world. Paired with white, soft beige, or even brighter pops of color, these shades look just dreamy on quilting fabric.
How will you incorporate the Pantone Color of the Year into your quilts and fabric projects? Let's take a look at some quilting kits and fabric yardage for inspiration!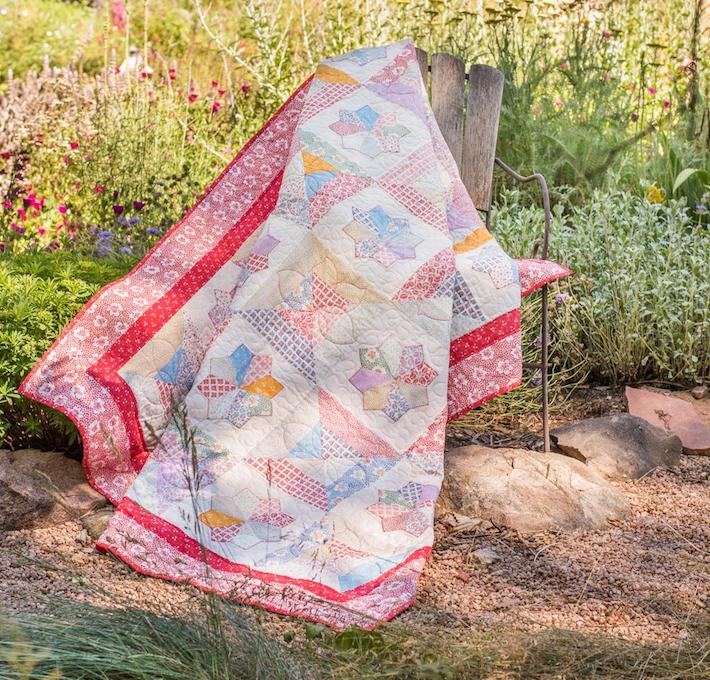 Whirligigs Quilt Kit
Take this vintage-style quilt pattern for a spin! The Whirligigs Quilt Kit includes Darlene Zimmerman's Pretty Posies collection for Robert Kaufman. A gorgeous red border pulls together softer tones like the Pantone pink and blue and brightens them up with white and pops of yellow-orange. Fabric and the pattern for a 62″ x 82″ quilt top is included!
Get the kit »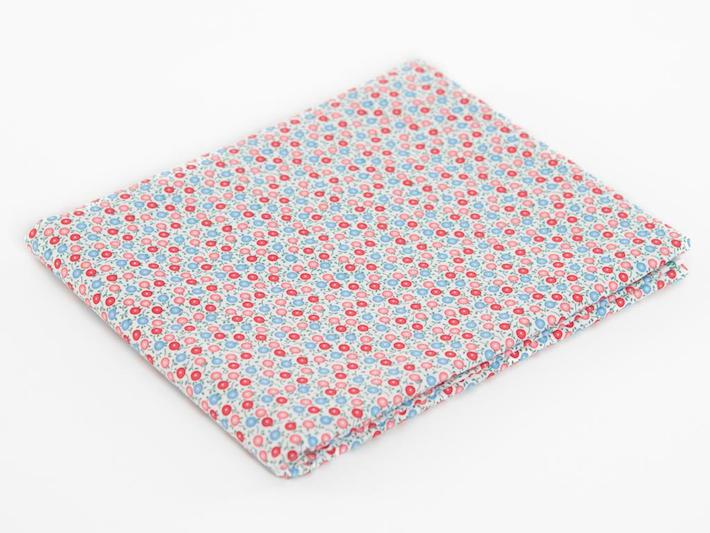 Naptime 2 Fabric
It doesn't get much sweeter than this! Red and white complement the Pantone 2016 colors in this 3-yard cut of designer Darlene Zimmerman's Naptime 2 fabric. Pair it with some of Robert Kaufman's other soft fabrics for a sweet quilt or accessory.
SOLD OUT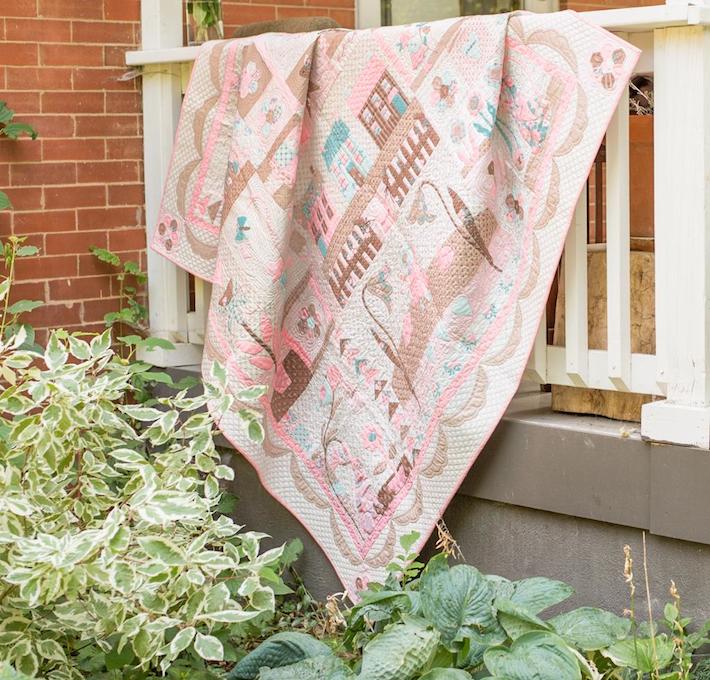 Merci la Vie Quilt Kit
If you like a brown tone to your neutrals, you'll appreciate the way soft mocha shades pair perfectly with pale pinks and blues. This Merci la Vie Quilt Kit with Moda's Kindred Spirit collection has a dreamy look and feel. Sew up the 70″ x 72″ and soak up the colors all year long!
SOLD OUT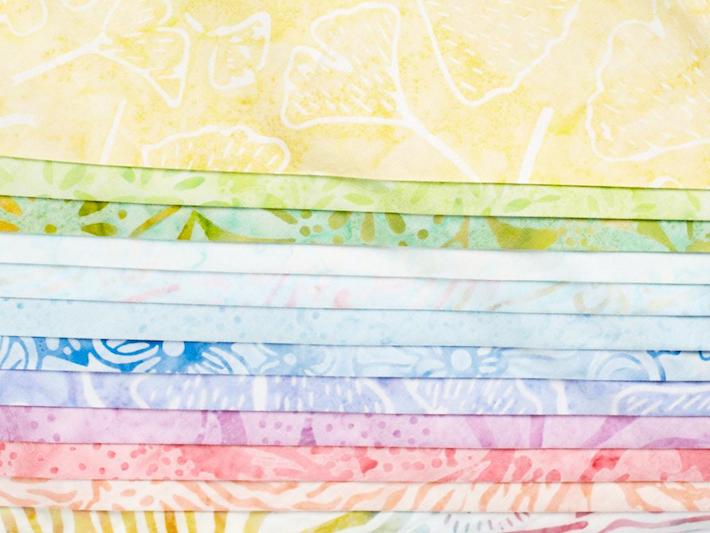 Timeless Treasures Tonga Treats
It's always a joy to sew with Timeless Treasures Tonga Treats! This fabric bouquet of soft pinks, blues, yellows and greens features hand-stamped designs with an exotic appeal. Choose from fat quarters, strips and pre-cut squares, and put your own spin on this trending color combination!
SOLD OUT
Granny Squares Quilt Kit
Looking for the perfect, soft fabric selection to complement Pantone's 2016 picks? Try on this Moda Granny Squares Quilt Kit for a try! Get the pattern and fabric for a 72" x 85" quilt top. The quaint florals bring retro style to this springtime fabric stack.
Get the kit »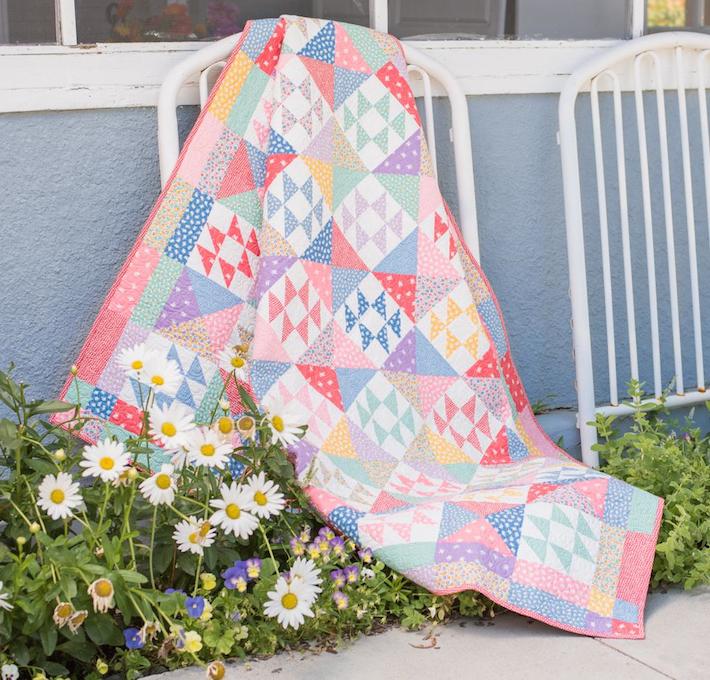 Sunny Days Quilt Kit
Pump up the volume! The Robert Kaufman Sunny Days Quilt Kit features the Naptime 2 fabric collections by Darlene Zimmerman. This playful patchwork and soft color palette pairs rose quartz and serenity with soft purples, greens and reds.
SOLD OUT
What do you think about this 2016's Pantone Colors of Year? Will you be incorporating them into your quilting projects?
Get Fabric You'll Love, Fast!
Find the fabric you need for your next project, at the right price.Shop fabric now »