Fabric panels are known for making the lives of quilters a bit easier every day! A panel is a large swath of fabric, either pre-printed or created ahead of time by piecing or appliqué. 
Panel quilt patterns aren't just for "cheater" quilts. Panels can be useful additions to your quilt design, whether as accent pieces or as elements of the main design. Plus, they're a helpful way to make a quilt in less time.
Check out these panel quilt patterns you can stitch up in a day!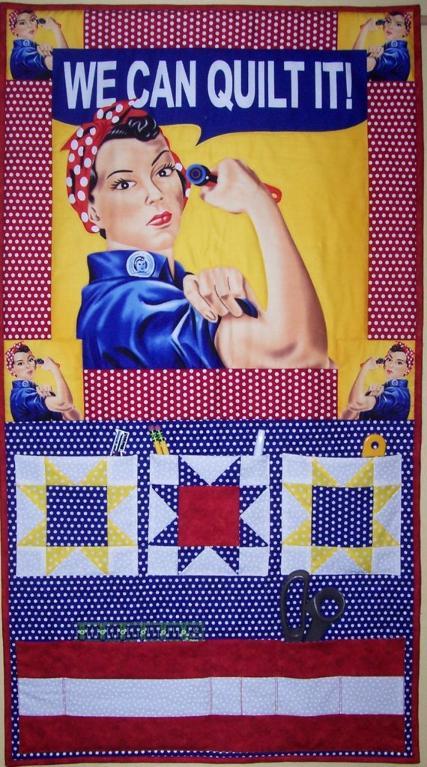 Photo via Craftsy member Pamela Quilter
1. Stars and Stripes Wall Organizer
For some patriotic sewing, check out the Stars and Stripes Wall Organizer! Using Andover's "Rosie the Quilter" panel, this organizer is perfect for decking out your craft room or quilt shop in patriotic spirit from Memorial Day to Labor Day. This would also make a great organizer using holiday panels or other designs for different times of the year.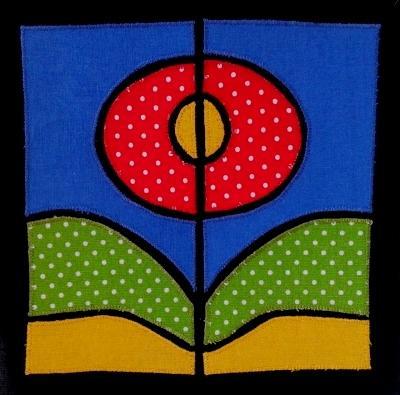 Photo via Craftsy member 3patch
2. Stained Glass Flower
I love how this Stained Glass Flower pattern uses machine appliqué on a black fabric panel to create the look of stained glass. Pictorial blocks like this one make great panels as they don't require repeat patterns. The pattern itself creates a small 6″ block, but the pattern can be blown up to create a larger panel for quilts or bags.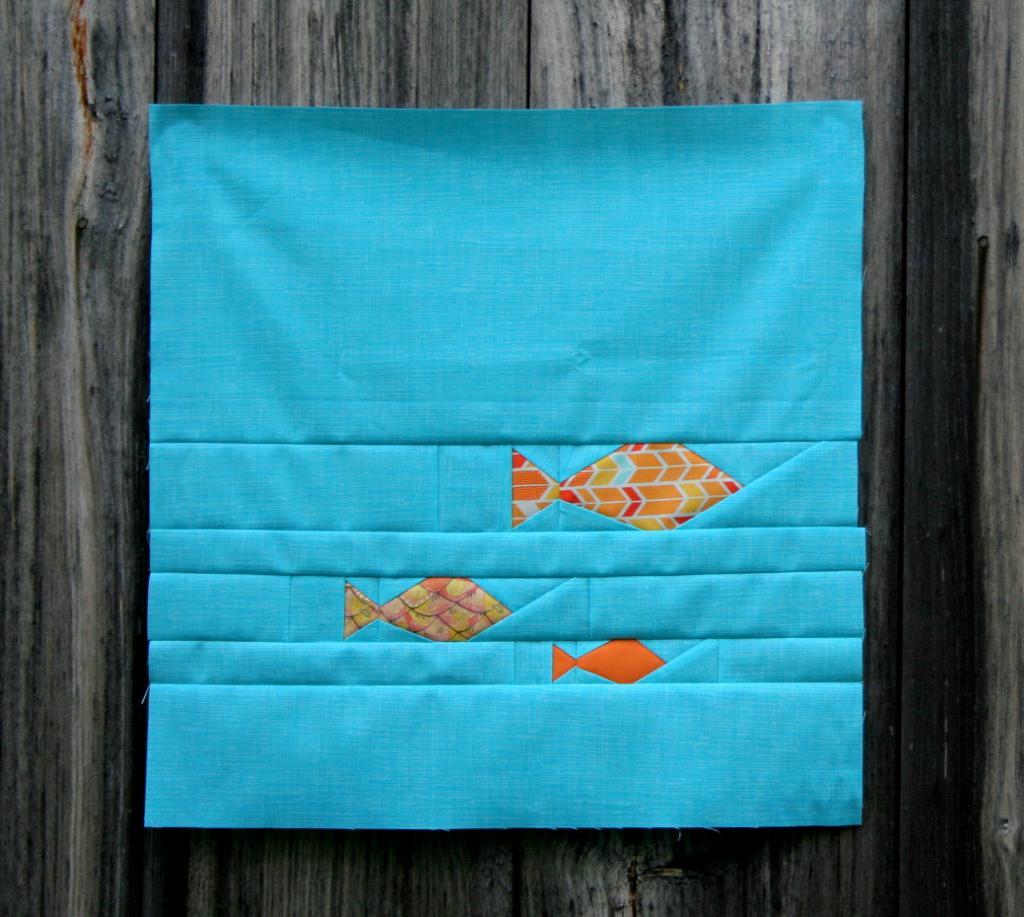 Photo via Craftsy member The Night Quilter
3. Fishies Paper Pieced Panel
The minimalist look of the Fishies Paper Pieced Panel makes it the perfect accent block or center panel for a baby quilt. Think of all the fun quilting you could do: waves, bubbles, swirls and more. This panel measures 16″ square (finished), so it's large enough to incorporate into any number of quilty projects. It's also a great project to try your hand at foundation paper piecing!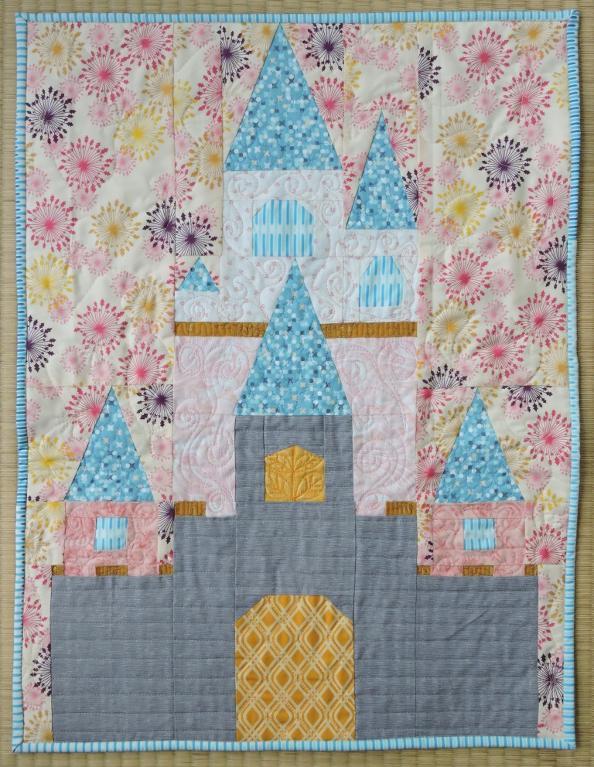 Photo via Craftsy member Blossom Heart Quilts
4. Fairy Tale Castle
Perfect for royalty of all ages, the Fairy Tale Castle is a pieced panel quilt pattern. The large scale of the castle gives it a modern aesthetic. Even though it requires some piecing, the piecing is relatively simple with larger pieces for a quilt top that will come together in a snap. It stands regally on its own, but would also be great with borders or embellishments as part of a larger project.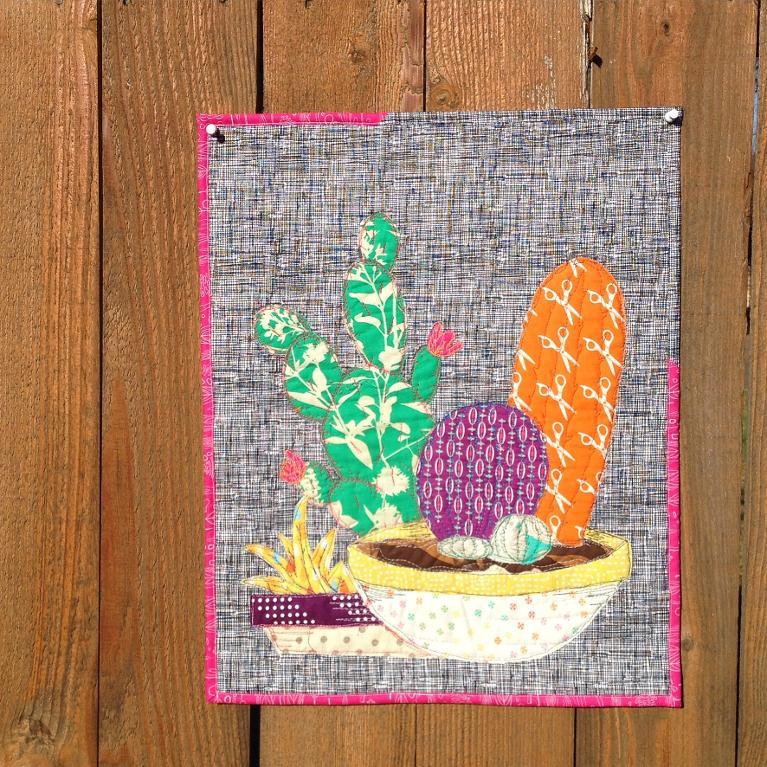 Photo via Craftsy member Rae's Making It
5. Succulent Garden Appliqué
How sweet is this succulent panel? A great skill builder for raw-edge appliqué and machine quilting, this panel quilt pattern provides opportunity to mix, match and show off fun prints. Either leave it as is for a sweet wall hanging, or add some Southwestern-inspired borders and geometric blocks to convert it into a baby quilt.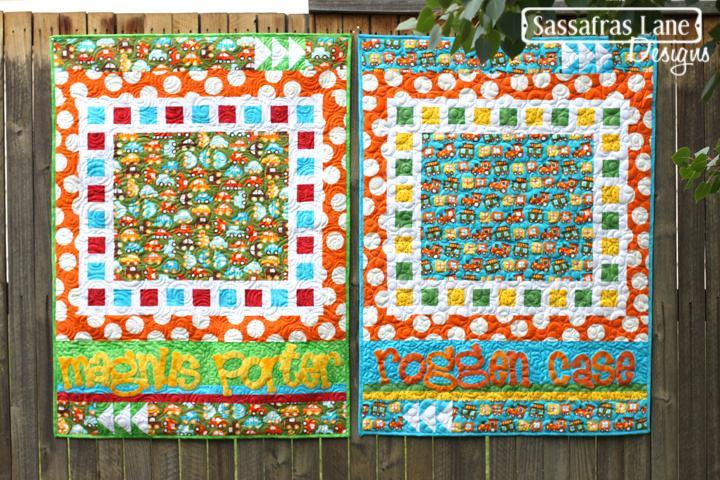 Photo via Craftsy member Sassafras Lane Designs
6. Lullaby Lane Baby Quilt 
Speaking of baby quilts, I love the whimsical elements in the Lullaby Lane Baby Quilt pattern. A center panel (which can be a busy fabric print, as shown above, or a pre-printed fabric panel of your choice) is surrounded by pieced borders and an appliquéd name. An instant keepsake to be treasured forever!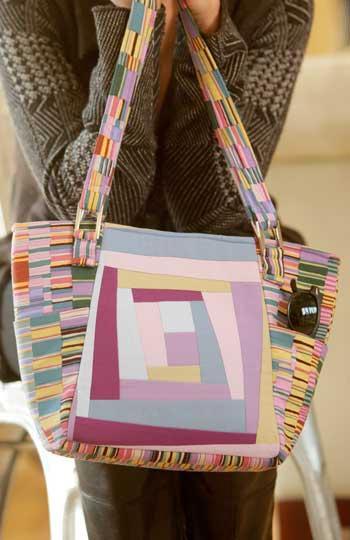 Photo via Craftsy member Indygo Junction
7. Urban Tote 
Last but not least, who says that quilt panels have to be relegated only to quilts? The Urban Tote features generous fabric panels on either side, which would work perfectly for quilted blocks, pre-printed fabric panels or any of the appliqué designs featured above.