Pancakes are always welcome at my breakfast table, but the classic dish gets a little boring after a while, no matter how good your recipe is. These pancake cups are a twist on traditional pancakes will brighten up your breakfast!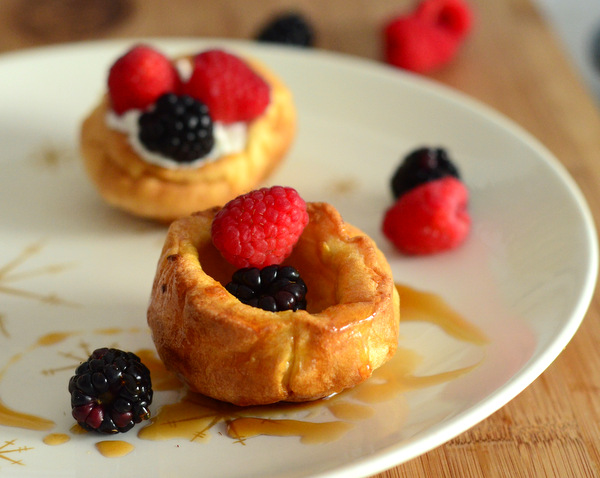 About the recipe
The pancake cups start out with the same type of batter that is used to make Dutch babies. The batter uses a relatively small amount of flour and quite a few eggs, similar to crepe batter. Unlike crepe batter, the eggs in this recipe generate a tremendous amount of lift in the pancakes, causing the edges of the pancake to puff up in the oven, forming a cup.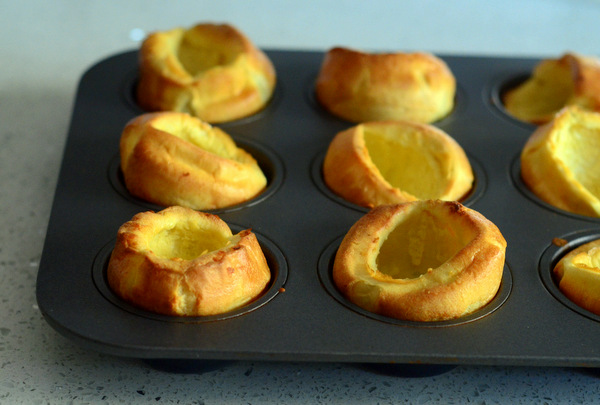 To get that perfect cup shape, these are baked in muffin pans. Before adding the batter to the pan, I place a little bit of butter into each cavity and slide the pan into the oven to melt the butter. The butter prevents the pancakes from sticking to the pan (even if you are using a muffin pan that is not non-stick!) and helps form a crisp outer edge. Since the pan is hot when you pour in your batter, the cooking process begins right away and you get a better rise than you would with a cold pan.
You'll be amazed by how high the pancakes rise up while they're in the oven!
How to serve pancake cups
Once your pancakes have baked, you can serve them in any number of ways.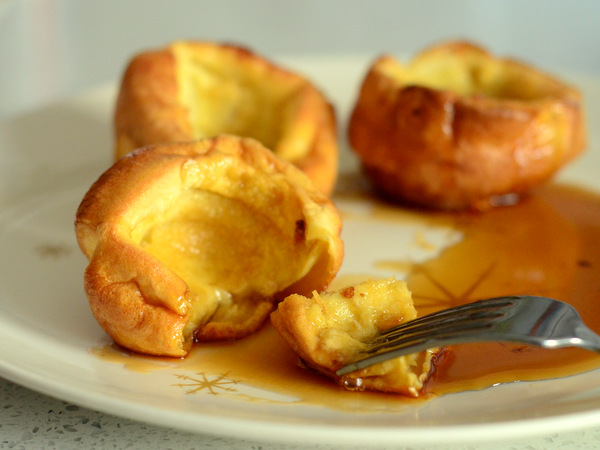 They're delicious with maple syrup, just like most pancake recipes, but the cup shape means you can also fill them with other goodies. For instance, you could add a spoonful of homemade lemon curd to the center of each pancake before serving.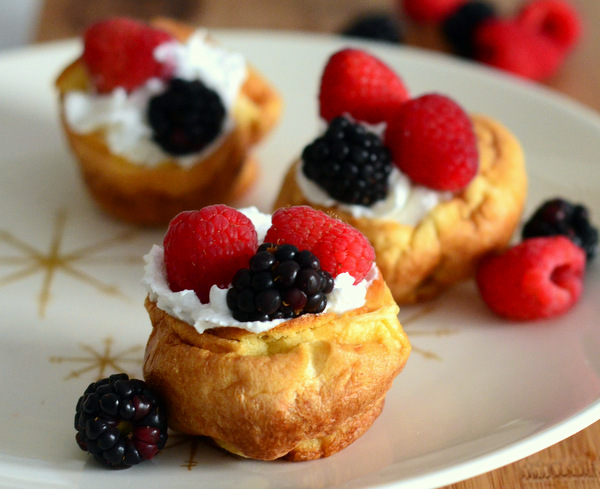 One of my favorite ways to serve these cups is to fill them with a dollop of whipped cream and some fresh berries. Chopped strawberries are a good choice when they are in season, but you also can't go wrong with some combination of raspberries, blackberries and blueberries.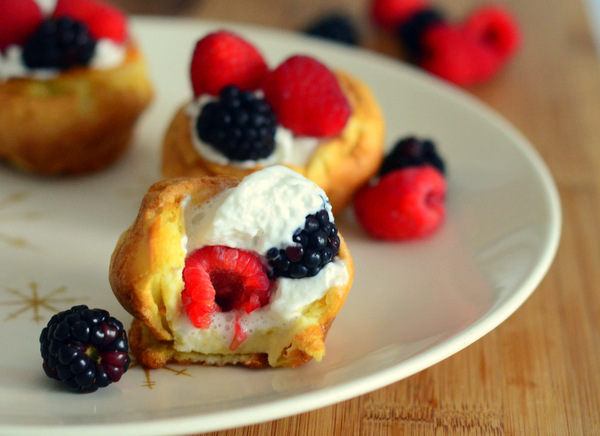 No matter how you serve them, you should get them out of the oven and onto plates quickly. They won't fall like a soufflé, but they do taste best when they are still warm. I usually serve two per person, but if you are serving a group of people who are big pancake fans, you might want to make a double batch so everyone can have seconds.
Pancake Cups Recipe
Makes 12 cups; serves 6 people
Ingredients:
3 large eggs
1 tablespoon sugar
1/2 teaspoon vanilla extract
1/2 cup all purpose flour
1/4 teaspoon salt
1/2 cup milk (any kind)
4 tablespoons butter, cold or at room temperature
Step 1:
Preheat oven to 400 F. In a large bowl, whisk together eggs, sugar, vanilla, flour and salt until smooth. Whisk in milk. Set aside.
Step 2: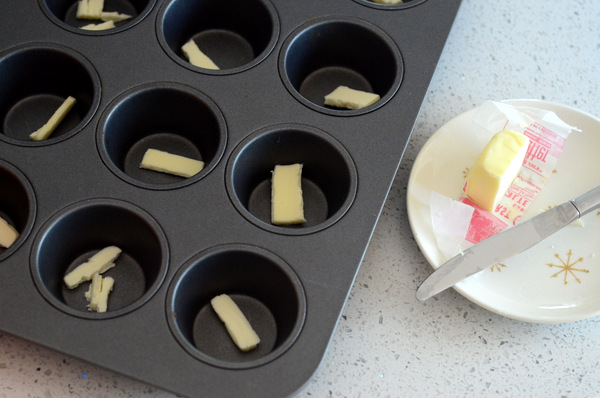 Place one teaspoon of butter in each cavity of a 12-cup muffin pan. Place pan in the oven for 3-4 minutes, until butter is melted.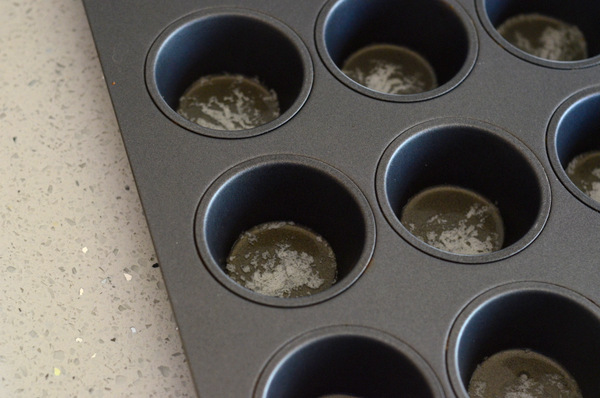 Step 3:
Divide batter evenly into buttered muffin cups — about two tablespoons of batter into each one. Bake for 13-15 minutes, until pancakes are golden brown. Serve immediately.