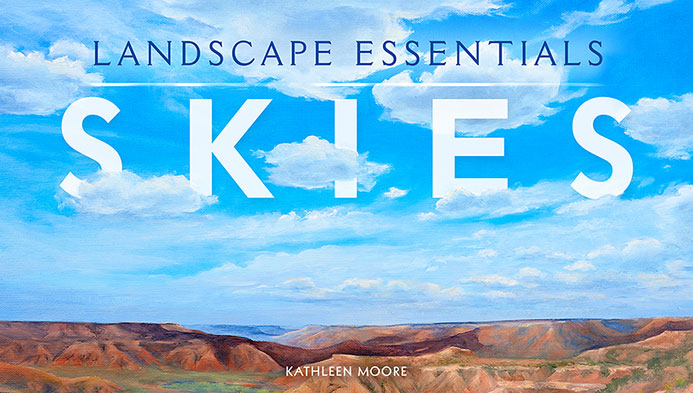 Start painting stunning skies that are a treat for the eyes
Create skyscapes that elevate the beauty of your landscapes to captivating new heights. Join me, artist and painting expert Kathleen Moore, for my online Bluprint class, Landscape Essentials: Skies. You'll learn how to paint everything from calm clouds and moonlit skies to stormy scenes, breathtaking sunrises and more.
Join us in Landscape Essentials: Skies »
In this class, I'll teach you how to paint dynamic skies in acrylic or oil paints. We'll talk about color-mixing methods for recreating the vivid hues of the sky. And you'll build your understanding of perspective and depth, as well as how to interpret and mimic the effects of light.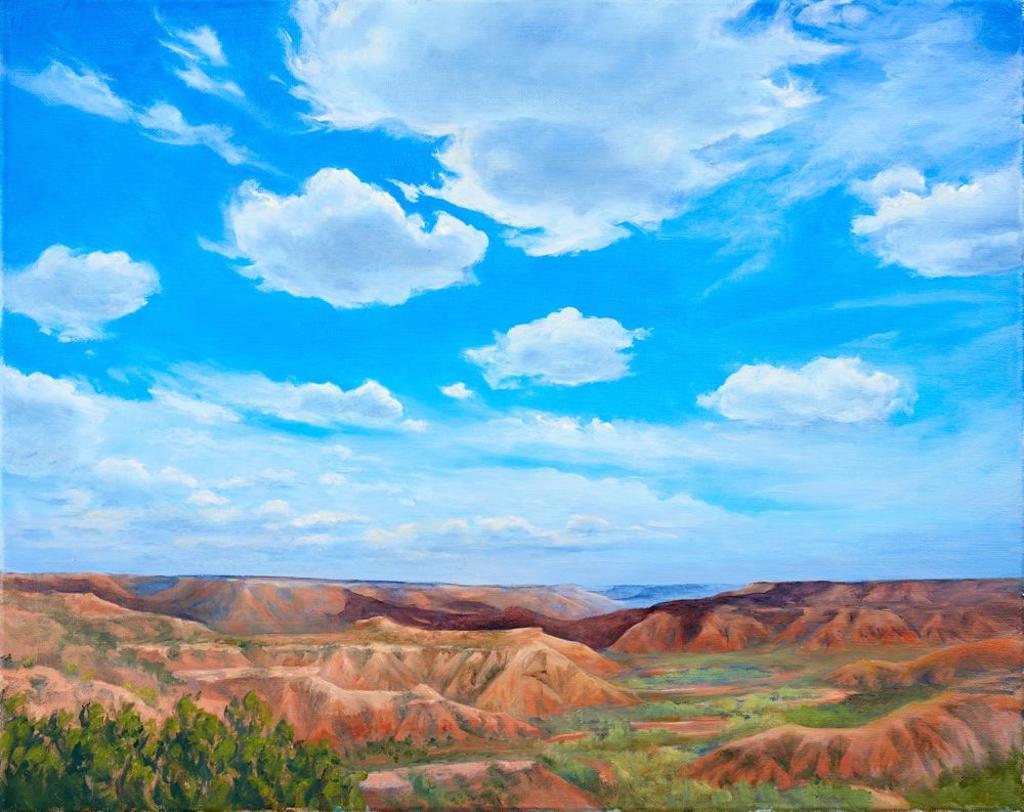 We'll start class by discussing effective composition for skyscapes. Then, we'll touch on some tips for creating compelling reference photos before we talk about how to create a sense of perspective when you're painting clouds. Before you begin painting, I'll help you create a quick thumbnail sketch to define the essential elements of your composition.
Next, we'll cover how the properties of light and color make the sky appear blue, so you can apply this understanding as you mix colors. You'll move on to preparing your canvas so you're ready to start painting. I'll guide you through laying down base layers of graduated pigment. You'll also see how to transfer the details from your thumbnail onto your canvas using white chalk or soft pastel.
With your canvas prepared, we'll talk about the different types of clouds and how their appearance changes depending on their position in the atmosphere. Then, you'll find out how to prepare your palette and paint both fluffy cumulus clouds and wispy cirrus clouds. We'll even go over how to depict cloud shadows on the ground using transparent glaze and how to enhance your clouds by adding color to their undersides.
Make your clouds float off the canvas as you add dimension and shadows to your work. I'll help you mix colors in a variety of temperatures and apply them to bring your clouds to life with warm, cool and neutral tones. We'll even cover how to mimic the look of a backlit cloud as I teach you how to paint a halo effect.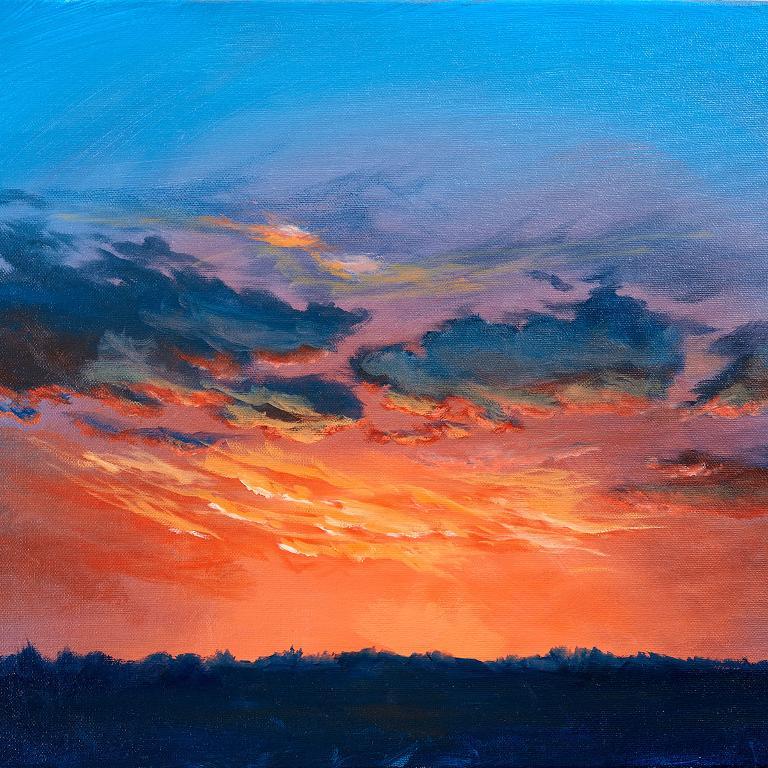 In our next lesson, I'll help you capture the dynamism and power of stormy skies. We'll cover how to create a blue-gray ground, from which you'll pull off color to create lighter areas. I'll discuss how to paint shadowy storm clouds with rays of light peeking through from behind. We'll even go over how to finish your stormy scene by painting wind and rain.
Once the storm clears, I'll explain how to mix the beautiful colors of sunrises and sunsets on your palette. We'll also go over how to apply edgework techniques to capture the radiance of the sun and the breathtaking effects it has on the clouds during the golden hour.
Enroll in Landscape Essentials: Skies, and you'll even learn how to paint extraordinary night skies complete with an enchanting moonlit glow and shining stars.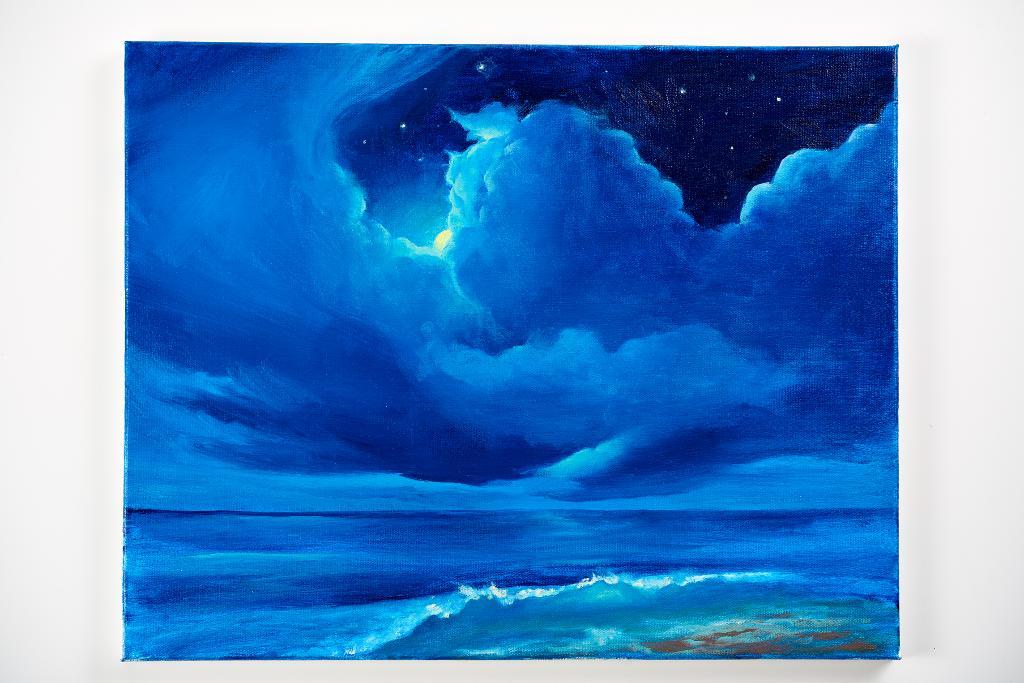 About the instructor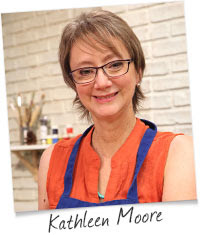 I've earned a living as both a graphic artist and an architectural drafter, but my true passion is for teaching art! After my aunt inspired me to take up painting, I went on to receive my BA in art from West Texas A&M University, where I worked as an art conservation technician while in college.
Later on, I studied painting at Bruchion School in Los Angeles, CA and Gage Academy of Art in Seattle, WA — where I'm now a teaching artist. Now I'm thrilled to take my teaching online with Bluprint, where you can watch my video lessons anytime and anywhere you like. I also love that with Bluprint's interactive features, I can answer any questions you post in class.
I look forward to connecting with you in class, and helping you take your painting skills sky high with essential techniques for color mixing, form and perspective.
Join us in Landscape Essentials: Skies »
What makes online Bluprint classes great?
Learn for life! With lifetime access to your classes, you can watch lessons at your preferred pace and easily revisit your favorite concepts with just a click.
Kick up your feet! Enjoy classes anytime from the convenience of your home or even on-the-go with our mobile apps.
Get personalized guidance! Ask your instructor questions to receive all the answers and feedback you need to succeed.
Love it! There's no risk in trying with our 100% money back guarantee.