It's about time fashion became more comfortable! Oversized knit sweaters are all over the runway this season, and we couldn't be happier about it.
When you're knitting sweaters, fit is a big concern. You have to take a lot of time to make sure your gauge is perfect while sometimes making minor adjustments to the pattern to fit your body. That's not an issue with oversized knit sweaters. The loose fit (also known as positive ease) means you don't have to worry about a too-tight bust or an underarm that's drooping down too far. The key here is comfort.
Throw those fit issues out the window just this once and cast on one of these oversized knit sweaters. (Don't be surprised if it becomes your new favorite sweater!)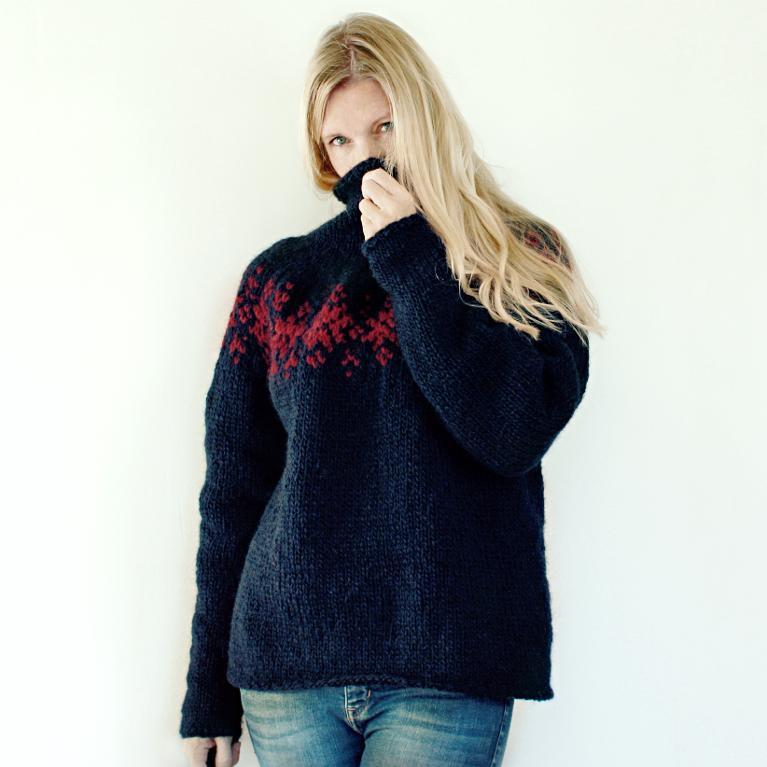 Photo via Bluprint member Katrine H
1. Twilight Sweater
Snuggle up on even the coldest winter night with this oversized Norwegian-inspired sweater. The pattern comes in only one size (M/L), so check the final measurements to make sure the sweater's ease fits your body. Skip the yoke design if you want a more basic oversized sweater.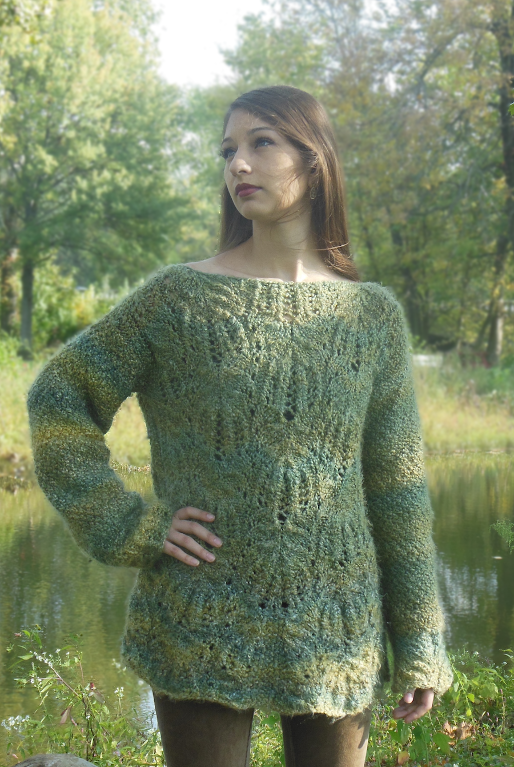 Photo via Bluprint member Red Herring Knits
2. Avril Sweater
Who knew that an oversized sweater could look so elegant? Lace panels down the front of the sweater give it a fancy vibe, while the sleeves and moss stitch borders make sure you're still comfy. The sweater is knit with a bulky yarn, so even the lace works up quickly.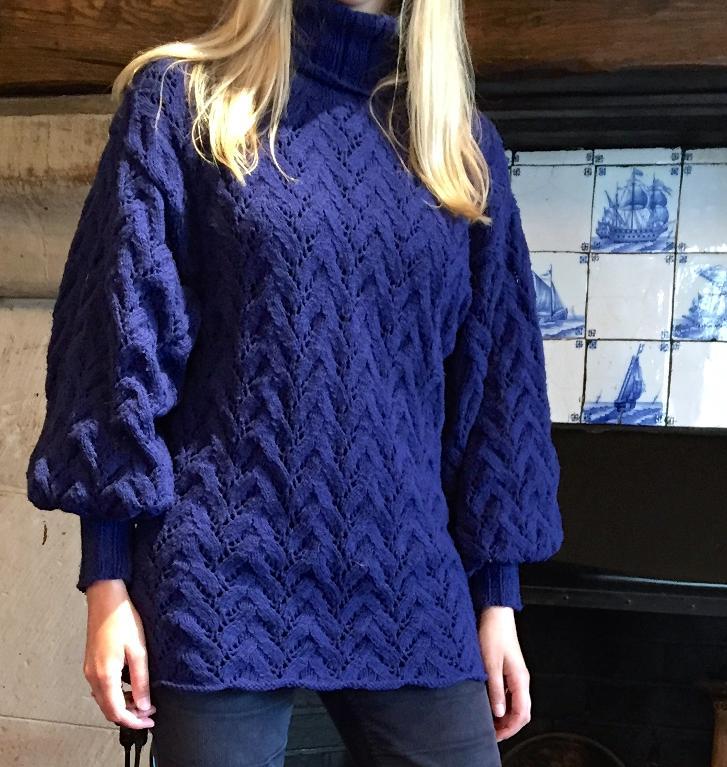 Photo via Bluprint member MissSmart
3. Aspen Sweater
A blend of cashmere and wool gives this oversized sweater a luxurious feel. No room in your budget for such a yummy yarn? You can easily substitute for a more affordable sport-weight yarn. The cuffed sleeves are a unique feature for this oversized sweater, ensuring the cold air doesn't creep up your arms.
Photo via Bluprint member Shannon Mullett-Bowlsby
4. Oversized Cowl Neck Poncho
This pattern is classified as a poncho, but it features sleeves just like an oversized sweater. Wear it on top of your usual clothing as an extra layer or wear it alone as your primary top. It looks great solo when paired with jeans and boots!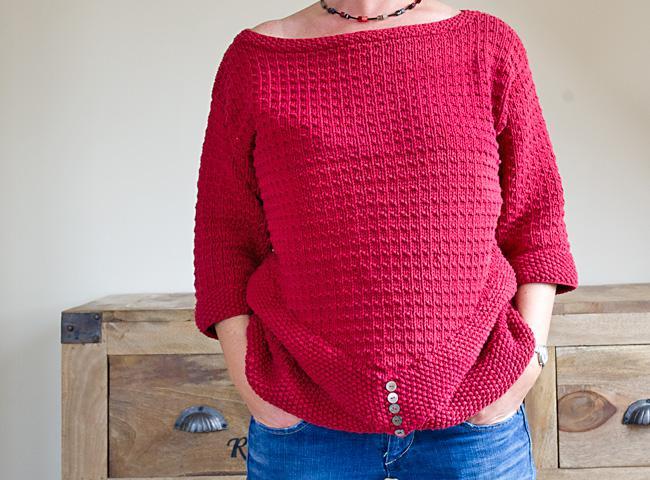 Photo via Bluprint member Rita Maassen
5. Triangle Shaped Sweater Janice
The positive ease combined with a wide neck will make this sweater your go-to for cozy cold days. You'll memorize the stitch pattern since it's repetitive, making it easy to knit while you're distracted by podcasts, conversation or audiobooks.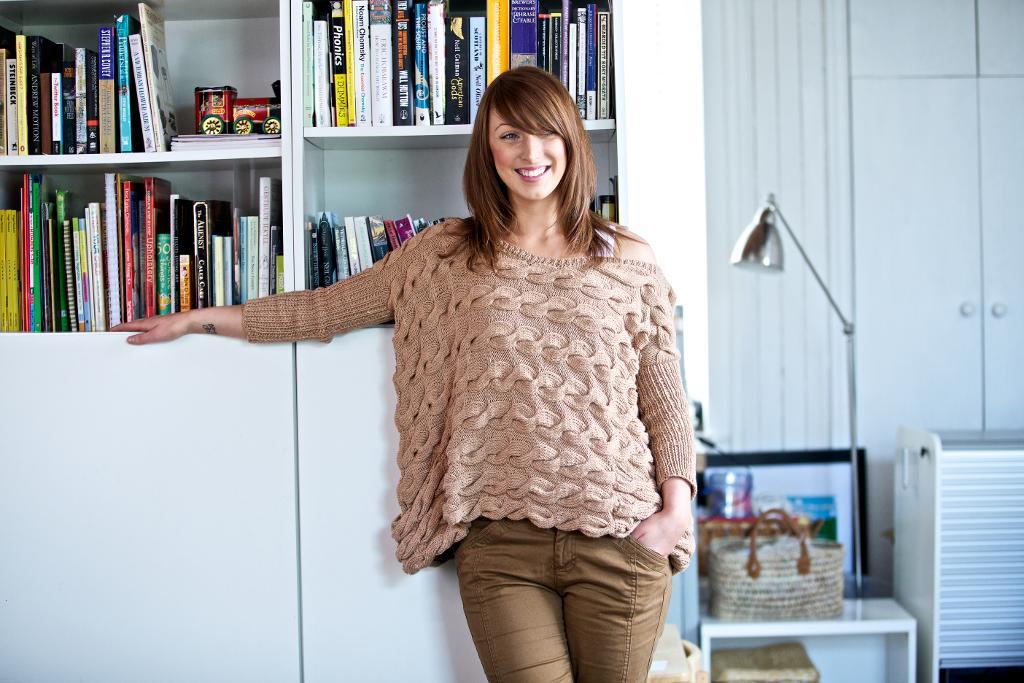 Photo via Bluprint member Jo Storie
6. Nantucket Slouchy Sweater
The simple square silhouette of this sweater means you can focus all your energy on those beautiful wavy cables. Even with the square shape, you'll still need to do a bit of shaping, so be sure you're familiar with increasing and decreasing before you tackle this.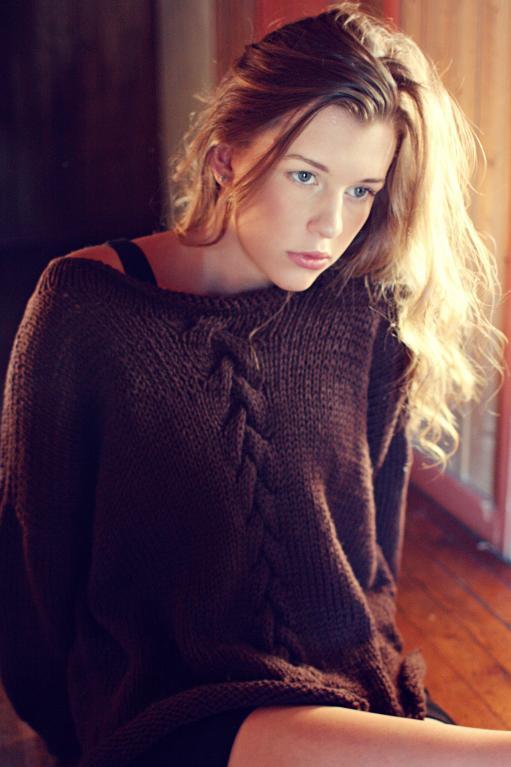 Photo via Bluprint member Katrine H
7. Summer Night Sweater
The sweater pictured here was knit with 100 percent cotton for cool summer nights. That cotton could extend into fall, or you could knit the same sweater in a warmer fiber like wool. The drop shoulders give the sweater an even slouchier fit, while the sleeves are slender for some stability in the design and fit.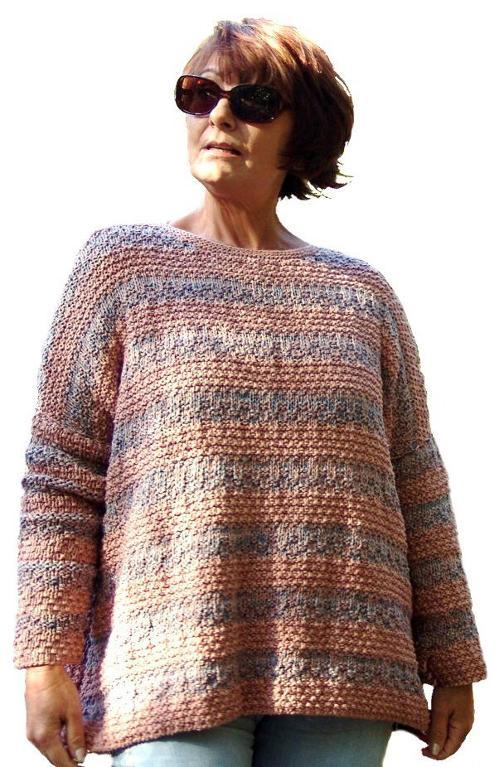 Photo via Bluprint member The Knitting Station
8. Boyfriend Sweater
Your boyfriend wishes this were his sweater! Moss stitch gives this sweater a nice texture that's perfect for lounging around. Change up the yarn for soft striping, or just knit the whole sweater in one solid color. You'll hold two strands of yarn together at the same time, so the knitting moves quickly.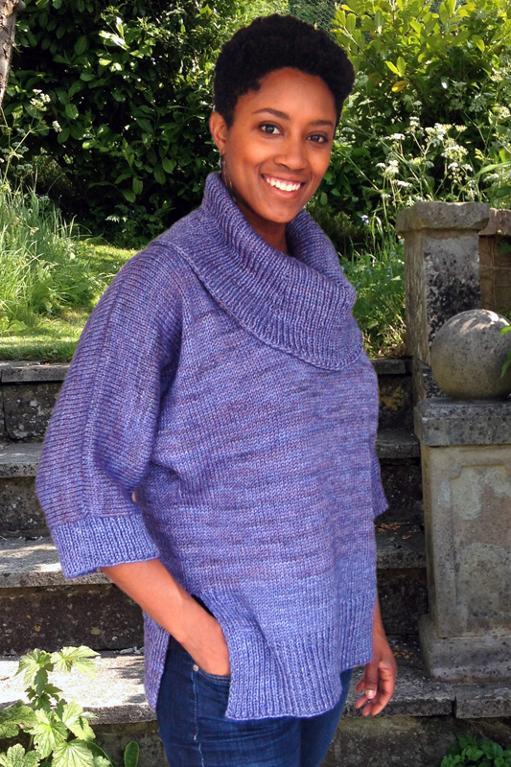 Photo via Bluprint member Val Love
9. BIG Sweater
Designer Val Love describes this sweater as "roomy." I love her suggestion for wearing the sweater on top of other layers if you don't want to wear it alone, reminding us that oversized sweaters are just as great as a layering piece as they are solo. I'm also a big fan of that deep, cozy cowl neck.
20+ Sweater Designs You'll Love to Knit
Get insider tricks & the best design ideas for creating sweaters you'll never want to take off.Get My FREE Guide»