Despite the abundance of things to draw, we all feel stuck sometimes. When inspiration dries up, have no fear — I've got 25 drawing ideas for when you put pencil to paper.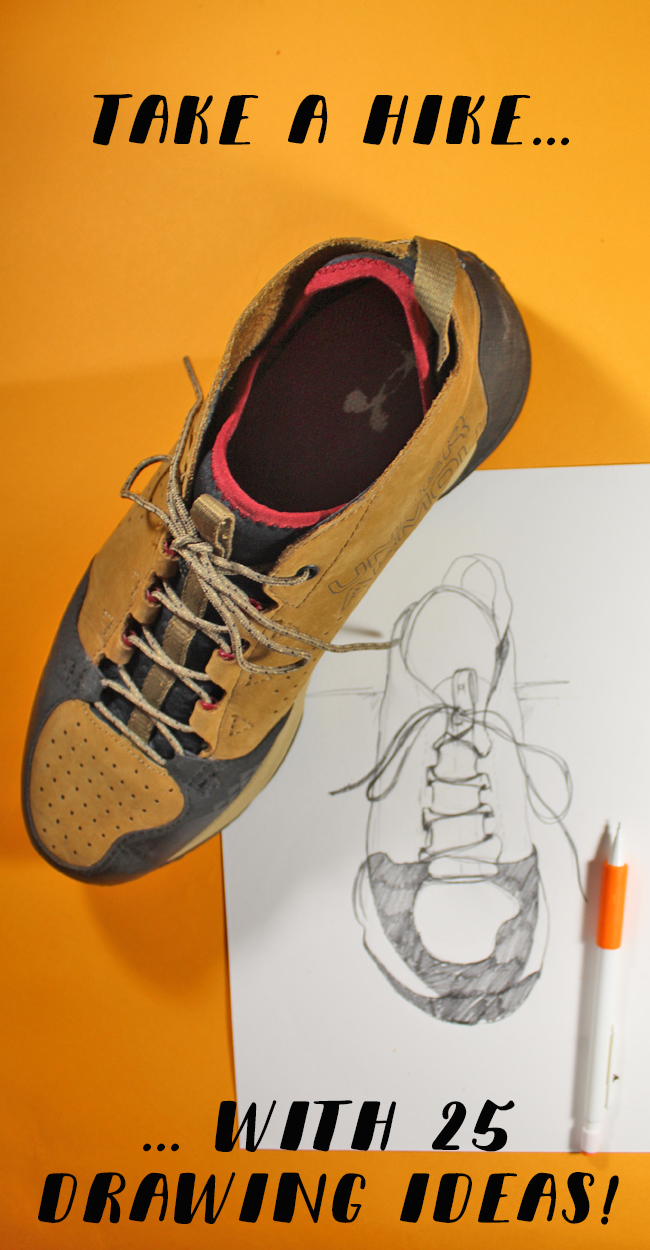 When everything and everyone is a potential subject, you can feel an overwhelming creative block. Sometimes it helps to narrow down the field. 
In an age where we're constantly in front of a screen, it helps to get outside and enjoy nature. Whether that's hiking, camping or just going for a walk around your neighborhood, drawing also offers a way to daydream about hitting the trail.
Here are a handful of drawing ideas — from grandiose landscapes to technical gear — that will have you break you out of any creative block you may have. 
"Take a hike" with these 25 drawing ideas!
Well-worn hiking boots

Cairn (a stack of stones that mark the way)

Prickly cacti

A group of Joshua trees

Evergreen trees

Sculptural pock formations

Water bottle

Horses

Dog (our best hiking companions!)

The attire of other hikers

Waterways (like a stream)

Wild flowers

The view from a cliff, looking down at the valley below

Trail switchbacks

Sunglasses

A curious grizzly bear

Vibrant fall foliage

Lively lizards

Turtles

Snow-covered mountains in the distance

Waterfall

The view from a tent

A roaring campfire

Snake

Camera
Need a little extra inspiration? Take a peek at artwork from other Bluprint members!