I first explored the idea of making delicious cupcakes into Christmas ornaments in my second book, Confetti Cakes for Kids, but I recently made a new version with brighter colors and patterns, and added Mickey Mouse, too!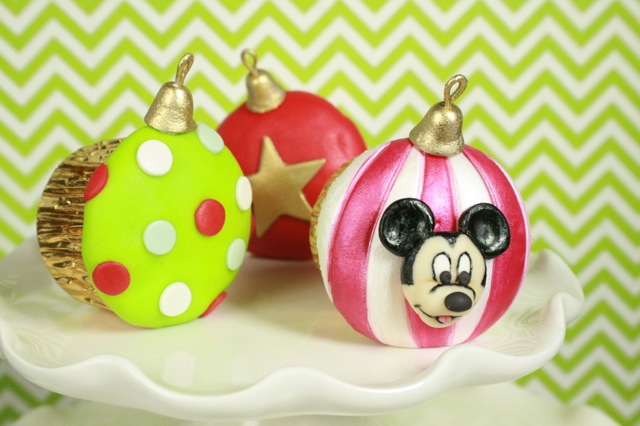 It all started when I found a Mickey shaped cutter in a bag I was given from one of my students. (Wasn't she nice to send me mini cutters?!) I also thought it was be great to bake my red velvet recipe so once we take a bite inside it will be really beautiful and delicious!
Learn how to make ornament cupcakes in this step-by-step video tutorial:
Some notes on the process: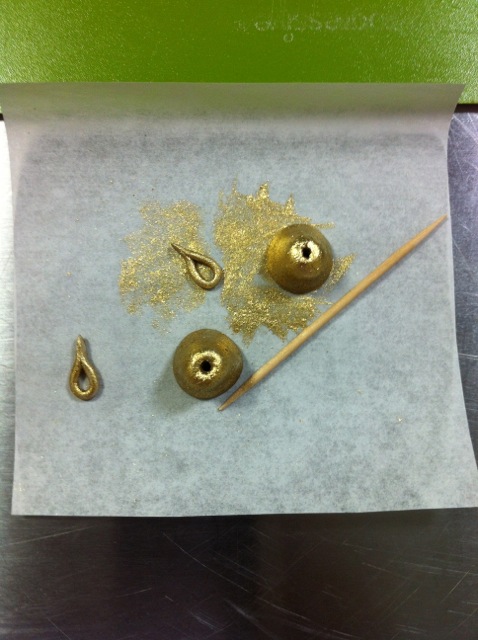 To make the ornament "hooks," it's best to gum paste since it dries the fastest. But you can use fondant if that is all you have.
Once dry, paint them with a mixture of gold luster dust.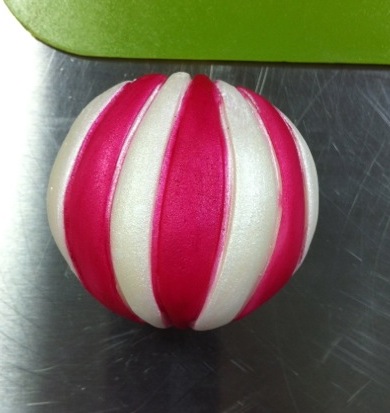 Wait 'til the cupcakes are cool to frost with a dome of filling. Then, cover with fondant. Here, I painted the stripes with a mixture of luster dust and lemon extract.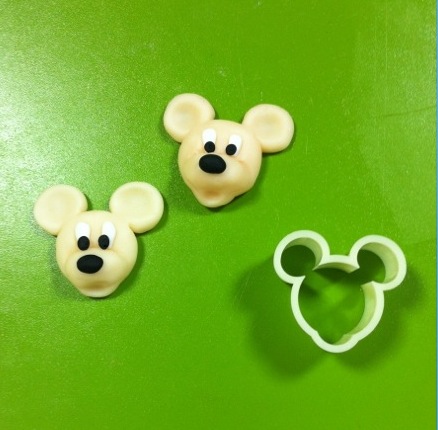 Here is the cute cutter I used. It's about an inch and a half. Mickey comes to life out of delicious modeling chocolate, which I dyed flesh color, black fondant and white gum paste for the eyes.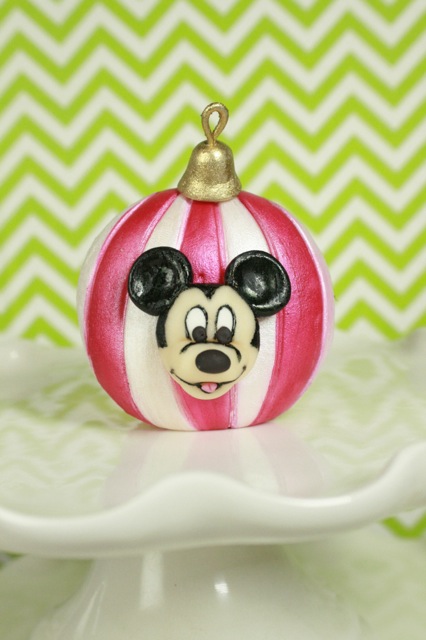 [box type="shadow"]Learn more cake decorating techniques from Elisa Strauss in her Bluprint classes Designer Handbag Cakes, Sculpted Dog Cake and her FREE mini-class Basic Fondant Techniques.[/box]
Come back to the Bluprint blog tomorrow for a look at the Lambeth piping method.
Happy Holidays!