During summertime, the to-do list for your garden seems endless! Once one task is crossed off the list more weeds grow, more roses need dead-heading and more veggies need harvesting! Creating an organized and inspiring workspace and tool storage make these days easier and more productive.
Getting all those tools organized is essential to an easy ebb and flow of your summer gardening days. It's great to have a little potting station and work area to stash away pots, soil, forks, shovels, buckets and bags. Putting everything in it's place at the end of the day and keeping track of all your pots and shovels is easier when everything has a home.
Take a look at these inspiring potting stations, greenhouses and potting sheds. Hopefully they'll inspire you to make your own charming workspace using things you might already have!
Potting sink
This potting sink at Terrain is a perfect place to re-pot your favorite containers or start a batch of seedlings. The shelf above the sink makes a great organizational tool for pots. You can organize them by size and type and the shelf looks like a piece of artwork! Pots so often seem to go missing or got lost in a mess of garden and debris — this is a great way to keep track of them.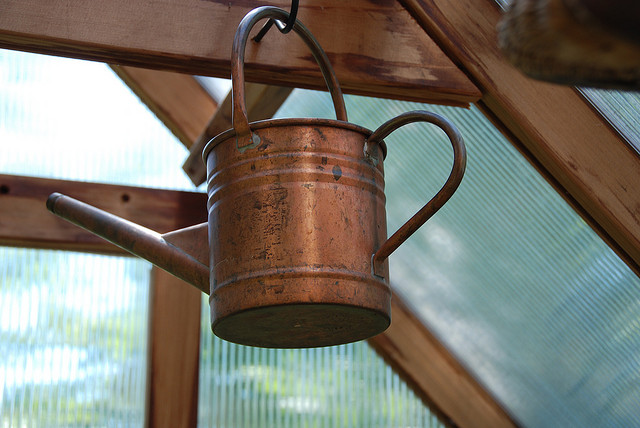 Dual purpose greenhouse
Add hooks to rafters to maximize greenhouse storage. Hang herbs to dry, small tools, watering cans or buckets! This greenhouse/potting shed in Oregon is super charming and offers a dual-purpose shelter for getting a lot of gardening done! The outside blends in beautifully with the garden (see below).
Outside the greenhouse, they've created a potted garden of herbs, which makes a lovely transition from garden to greenhouse as well as creating more space for plantings.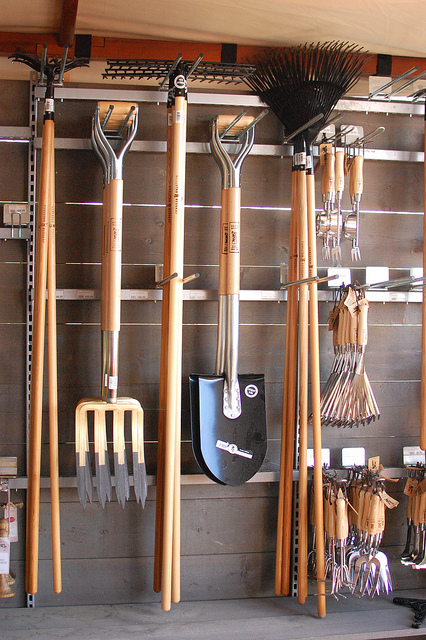 Organize those tools!
Consider using a pegboard or hanging rack like this nursery in Sweden for easy organization of tools. Making a special section for kids tools is a great idea too!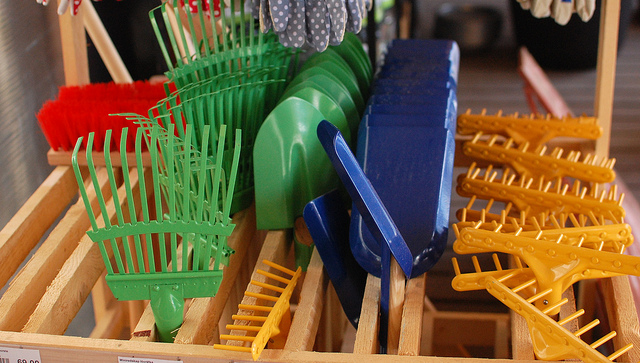 Inspire kids to get in on the gardening action with colorful tools like these. Give little ones their own little section of the tool shed!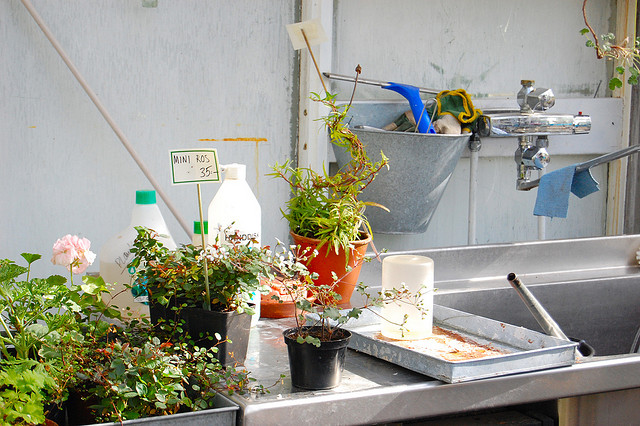 Potting station
Stainless steel is an ideal material to use when setting up a potting station. It's practical and offers a beautiful utilitarian look. Use hanging buckets and trays to keep plants and tools organized. This little station could be created in the corner of a greenhouse or even in an outdoor potting area. The counter space offers an ideal location for creating potted containers, starting seedlings, re-potting containers or watering small containers. The photo was taken at Rosendals Tradgard, an inspiring garden in Sweden. Here at one of their greenhouses, they created the perfect potting corner!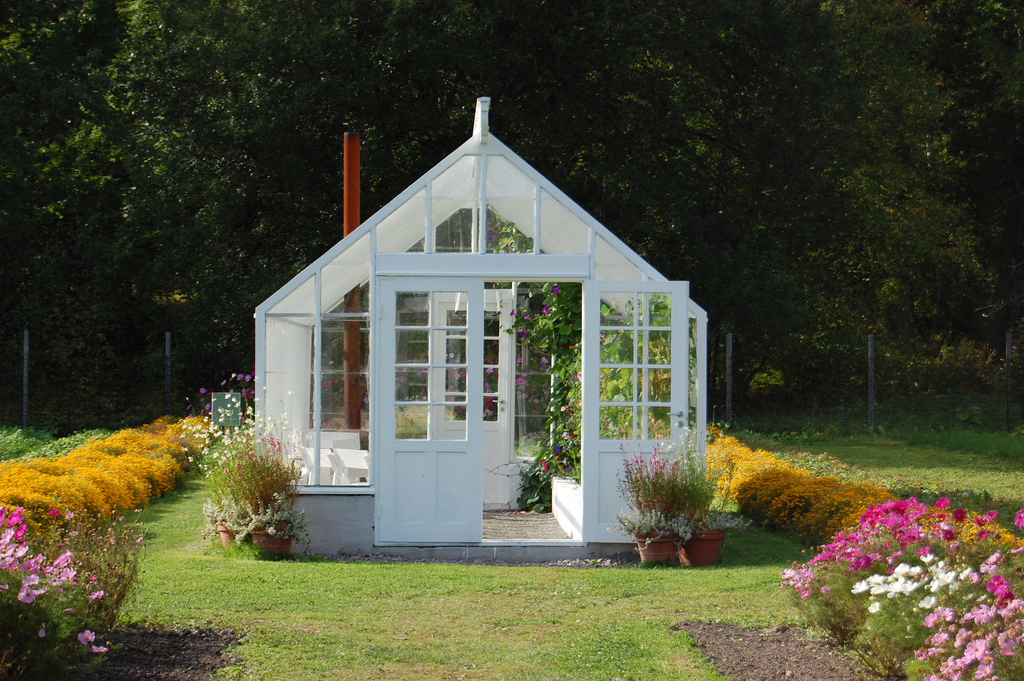 Space for relaxing!
At the end of the day, you want a space to relax, too. Inside this greenhouse is all for fun! One side is a wall of sweet pea flowers and in the other corner is a little potbelly stove to relax on cool evenings!