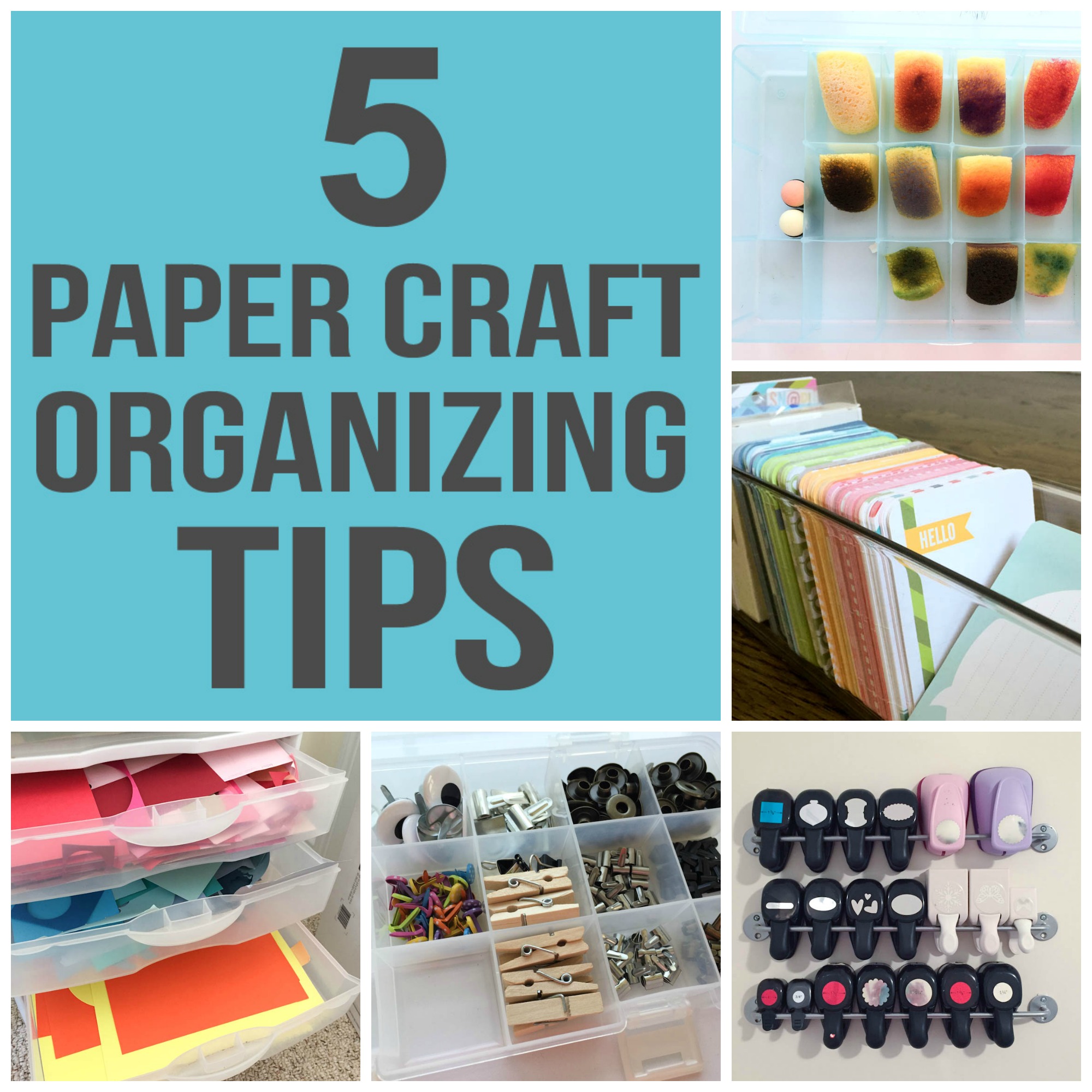 Do you enjoy paper crafting but find that your stash of supplies is growing out of control? To me, organizing craft supplies is the key to keeping your creative juices alive and flowing. Below are some unique tips to help keep the scrapbooking, card making and stamping clutter at bay, allowing you to focus your energy on more paper crafting, and less on cleaning!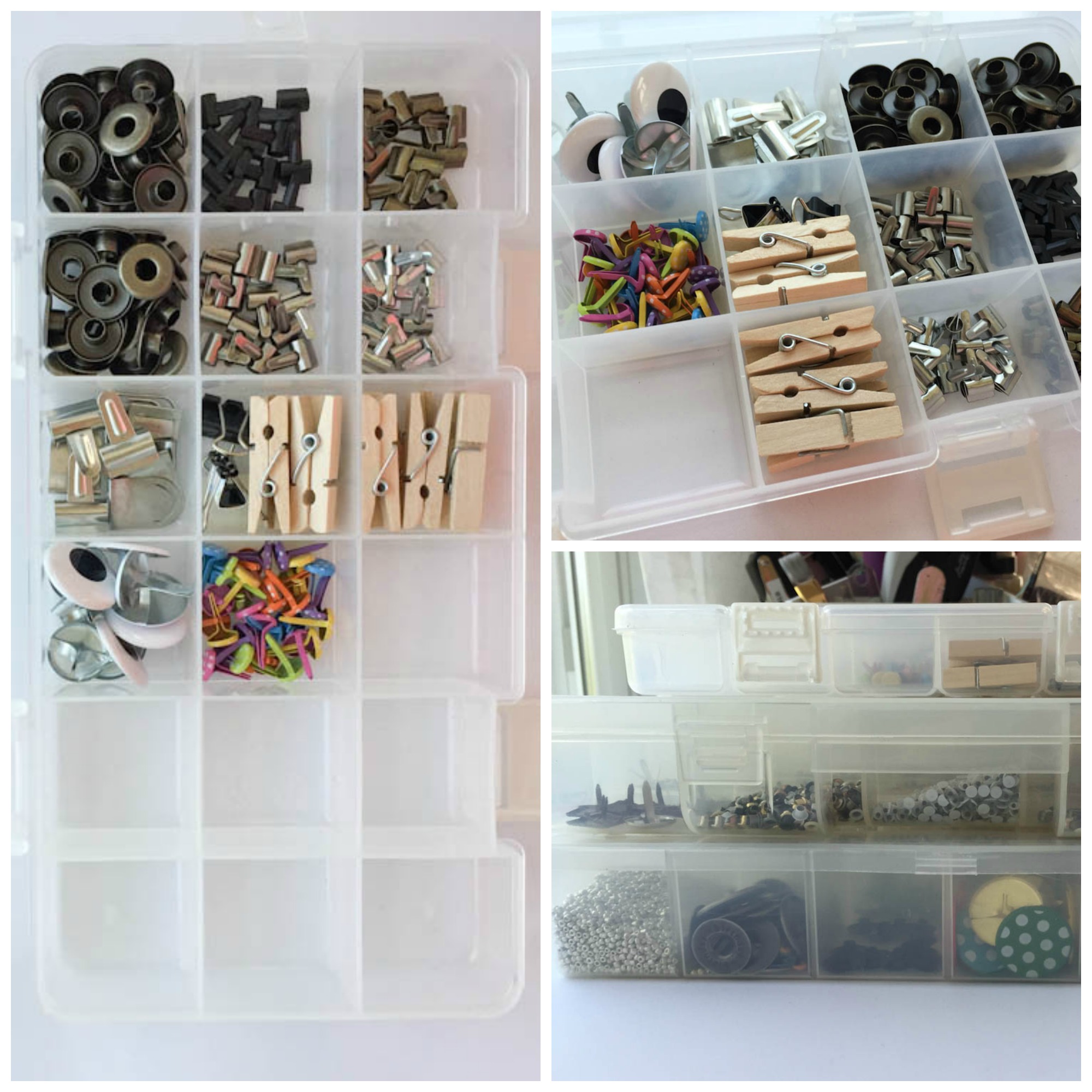 Tip #1: Contain your tiny embellishments
When it comes to organizing the tiny embellishments in your stash, get creative. These plastic boxes with compartments are made for storing beads or embroidery floss. However, they are perfect for fitting small items such as brads, sequins and wood veneer. These inexpensive boxes can be found in most craft stores, typically in the beading or jewelry section.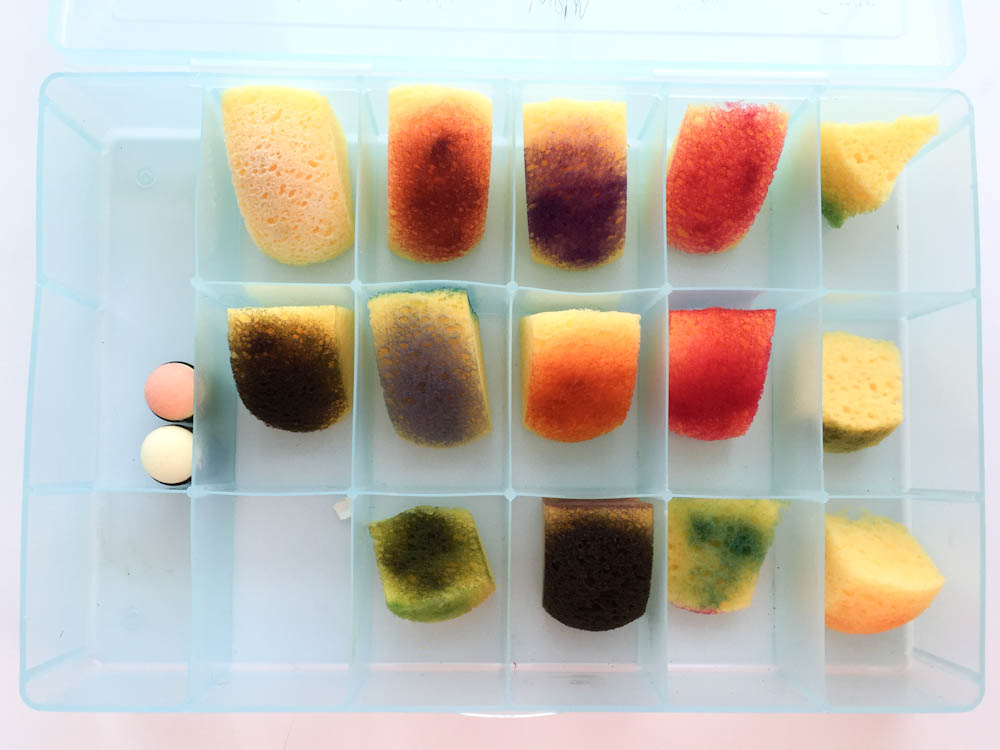 Tip #2: Keep messy sponges neat and tidy
Another great idea for these plastic embroidery boxes? Sponge dauber storage! You may have accumulated quite the collection of various colored "inking" sponges. These sponges can be messy and tricky to keep organized. Try cutting apart a large sponge and assigning each piece a color. Each will have its own section in the box; no need to worry about the mess of inks rubbing against each other. 
Tip #3: Elevate your storage using towel rods
The key to de-cluttering your work space is to clear items off your work surface. These inexpensive towel rods and baskets from IKEA make for quick and cheap wall organization. Small buckets and baskets are perfect for holding your markers, pencils and other miscellaneous tools that you need to keep within arm's reach. Most punches will also rest on top of these rods, allowing you to have them all neatly displayed in one place. 
Tip #4: Store scraps by color 
Scraps can be a wonderful thing…organizing them can be a nightmare! Try sorting your scraps into color groups and assign each color group it's own box or drawer in a storage unit. After working on a project, sort your scraps into color piles and then move each of those piles over to the corresponding drawer. When it's time to work on a project that needs scraps, all you have to do is pull out the drawer with the color you need. Instead of sorting through ALL of your scraps, you can focus on just one color. This is a wonderful way to maintain some sense of order with your scraps, and ensure that you truly USE them all up!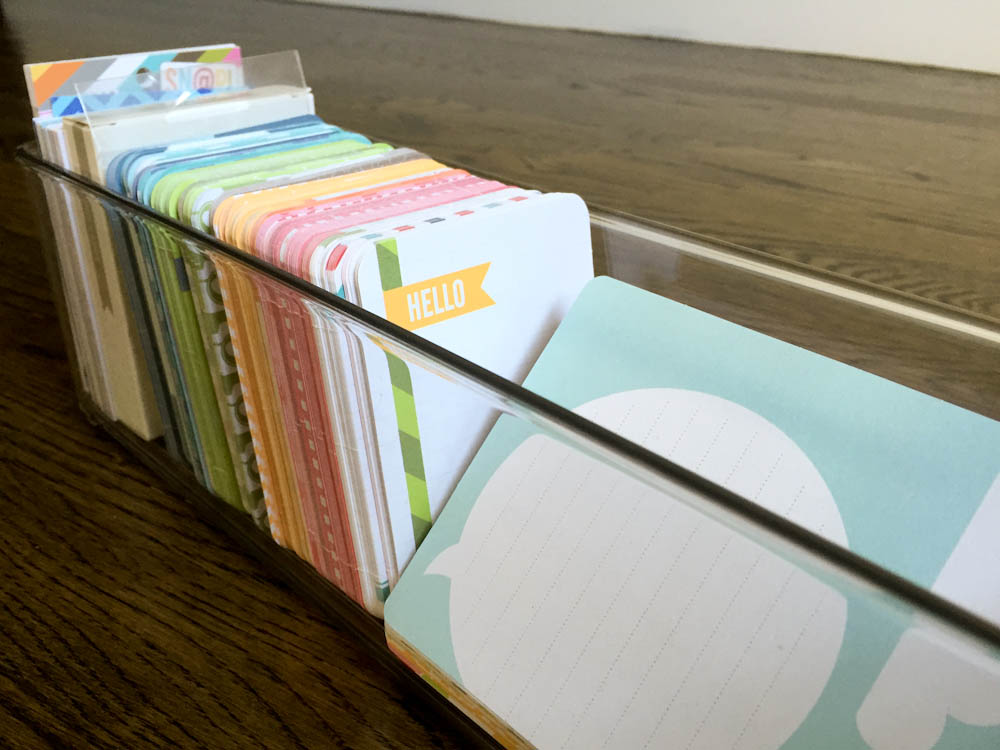 Tip #5: Store pocket cards together
When it comes to pocket scrapbook cards, think outside the box! Try removing all of the cards from their original packaging and sorting them by color. For storage, you can re-purpose old boxes, or look for food storage bins meant for housing items in your refrigerator or pantry. You will likely find yourself reaching for and using these cards more often, as they are easy to sort through and view.