Even in the warmest months it's nice to have a great layering option. Open cardigans are stylish and comfortable, perfect for almost any outfit or occasion. You can dress them up or down, wear them open or belted, with short sleeves or long.
Here are 10 great knitting patterns that show off the diversity of the perfect warm-weather layering option!
Photo via Bluprint member Indigirl – Patterns by Amy Swenson
1. Watershed
Using minimal amounts of yarn and openwork can make even aran weight yarn into a light summer layering piece, which is exactly what Amy Swenson does with the Watershed cardigan. Open and airy, with an elegant lace edging, Watershed is a great option for wear over a sleeveless summer dress. A beautiful tonal yarn like Malabrigo Rios will shine when knit in this lovely pattern!
Get the Pattern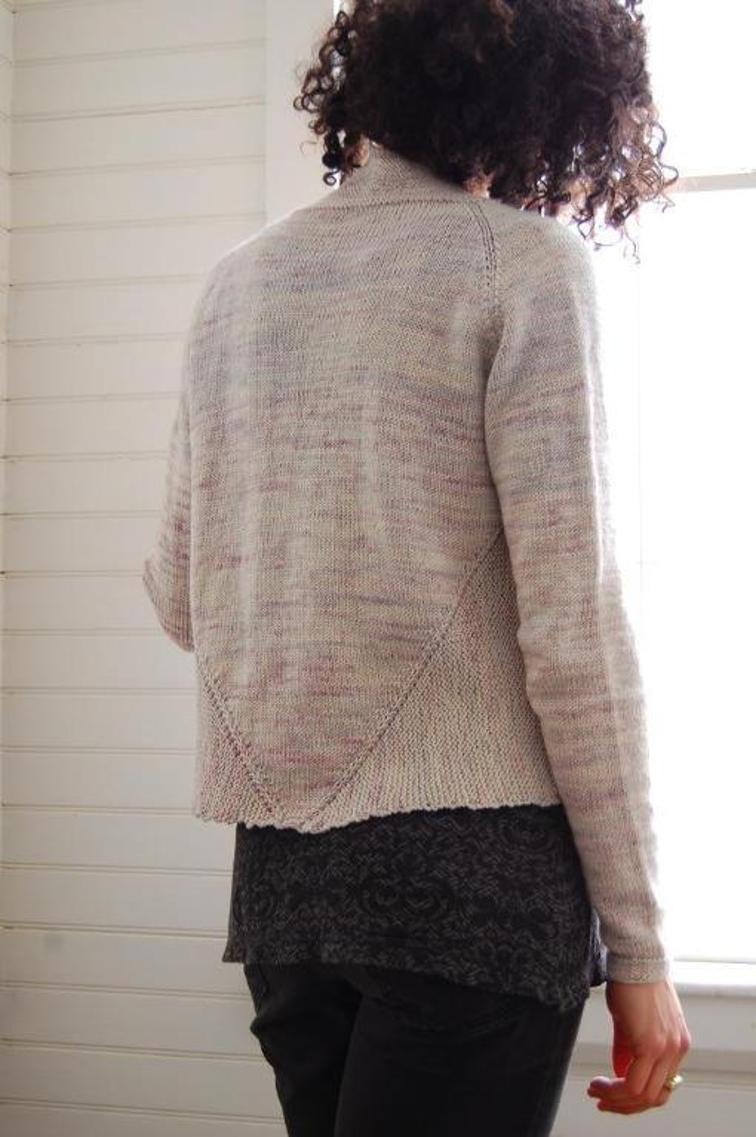 Photo via Bluprint member Bristol Ivy Designs
2. Newsom Cardigan
Designer Bristol Ivy is a master of clever construction, even when it comes to a clean-lined open-front cardigan like Newsom Cardigan. The garter stitch front wraps around the stockinette back at mitered angles, creating a simple, elegant cardigan that calls to mind paper folding. Knit in a delicate opalescent shade of Mrs. Crosby Hat Box, African Grey, this is a timeless piece that will go with everything in your wardrobe.
Get the Kit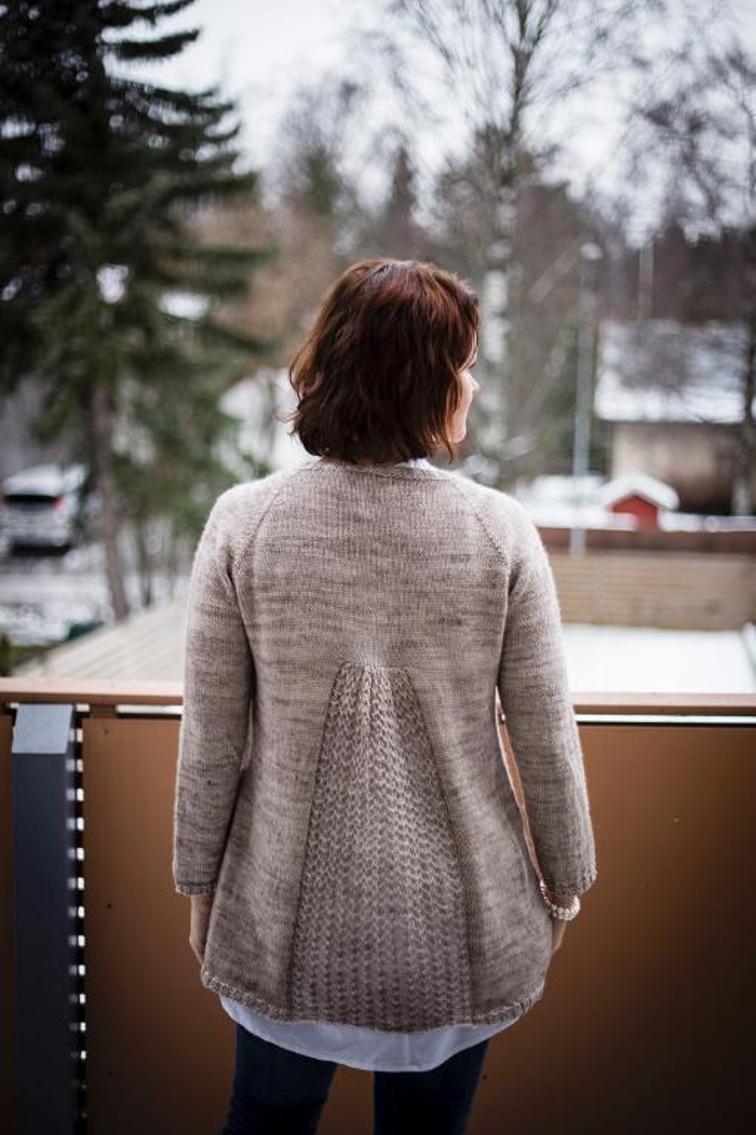 Photo via Bluprint member Meiju Knits
3. Aureed
Lightweight and lovely with a pleated lace panel in back, Aureed is knit in fingering weight Tosh Merino Light, meaning that even though the sleeves are bracelet length, you won't overheat in this beautiful cardigan. Although the lace looks fancy and will impress the heck out of your friends, it's a mesh, which is relatively simple to knit even if you're a lace novice. This is a gorgeous piece that will wow without a lot of pain in the knitting.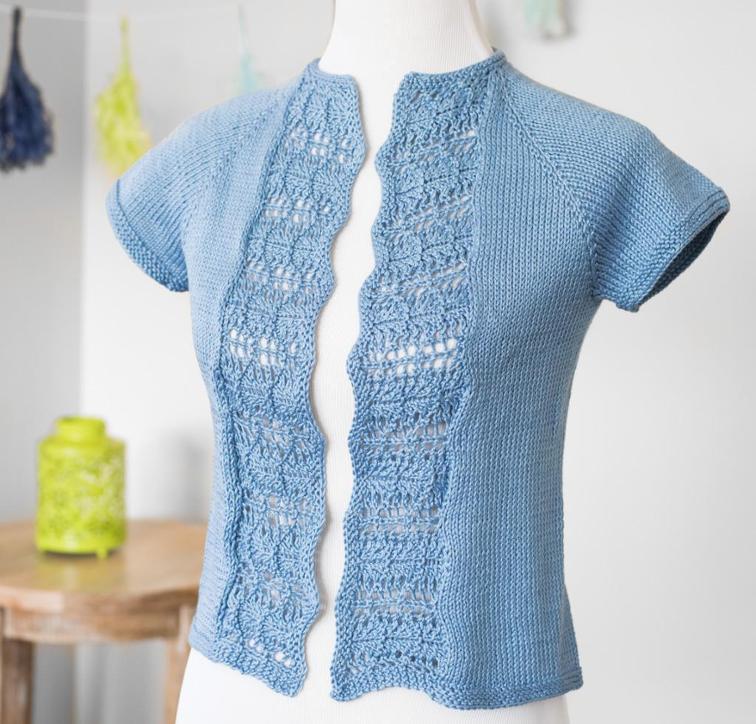 4. Summer Waves Cardigan
This sunny cotton cardigan saves the lace for last, replacing button bands with sideways knit lace edging. Soft pima cotton will breathe, and in a range of beautiful colors, you're sure to find one that suits your wardrobe.
Get the Kit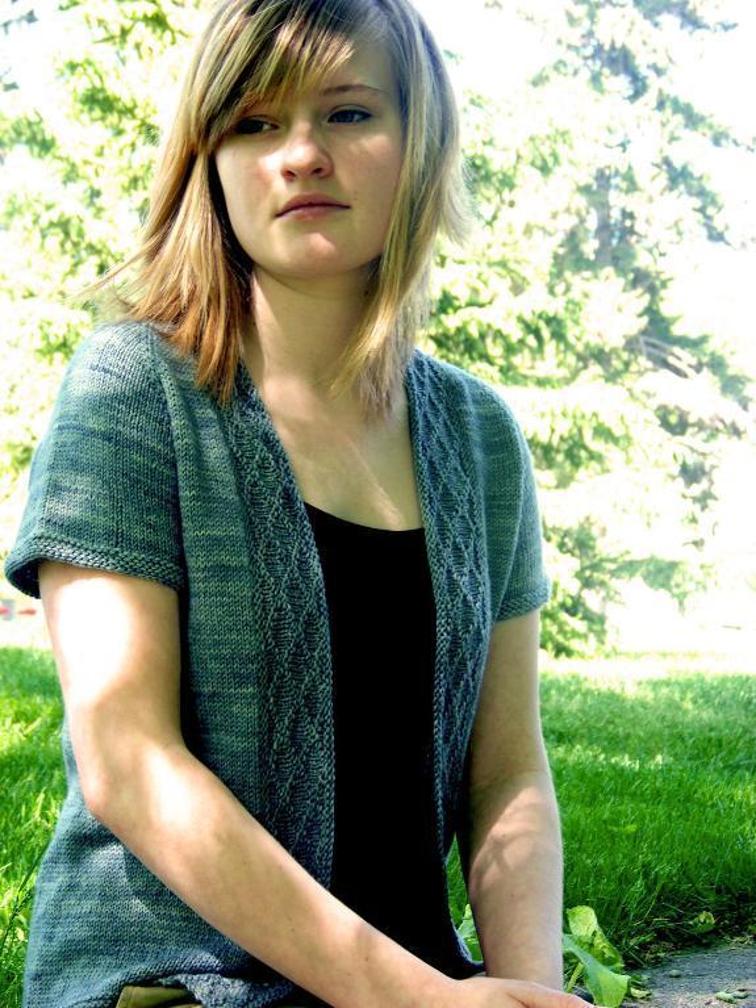 Photo via Bluprint member Ninja8tofu Designs
5. Rhombi
This cheery cardigan by designer Terri Cruse also makes use of the edging as a space for more complicated stitch patterns. A silk blend creates drape, meaning your cardigan will hang beautifully every time.
Get the Pattern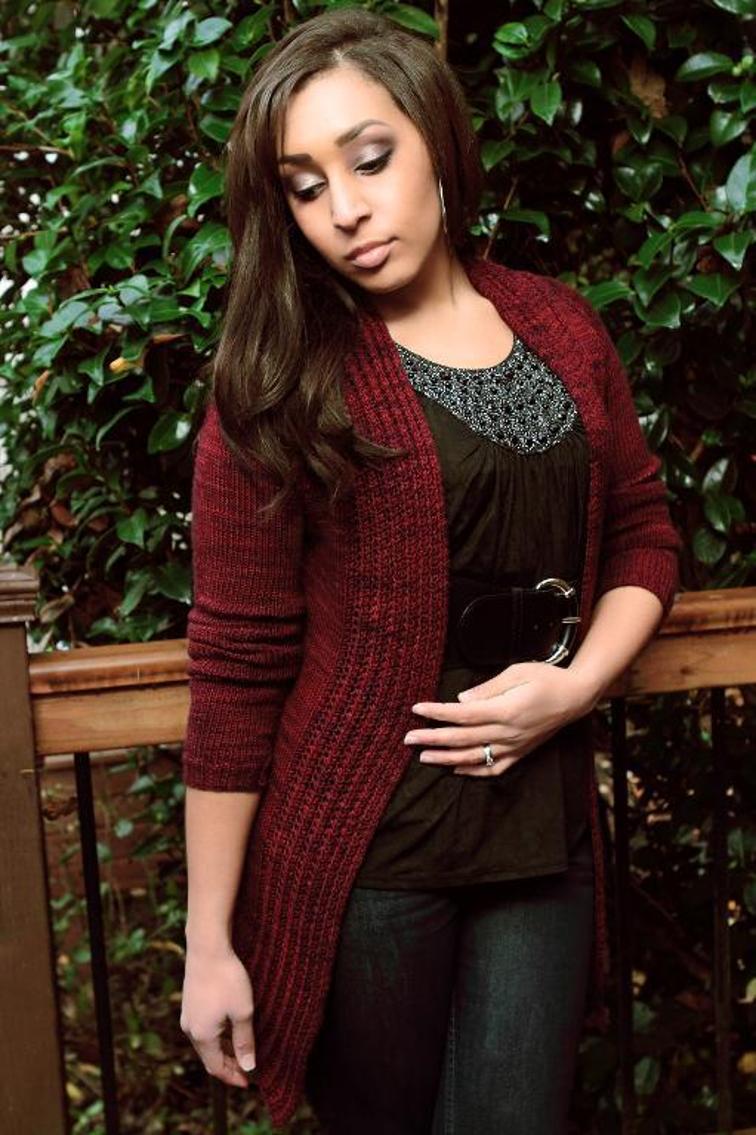 Photo via Bluprint member Knit Rhapsody
6. Ardelise
If you live in the southern hemisphere, or if you need an elegant sweater coat for cool spring nights, Ardelise is a gorgeous choice. With an attractive corrugated lace edging knit at the same time as the body of the sweater, waist-shaping, and a mid-thigh length, this is a sophisticated choice for an evening out. Try an alpaca blend like Manos del Uruguay Serena for a soft and glamorous drape.
Get the Pattern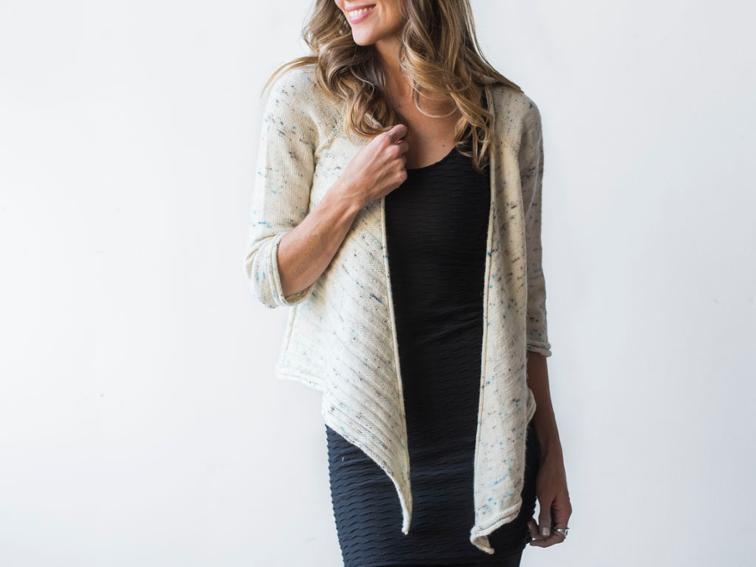 7. Promontory Point Cardigan
Shaped fronts come to a point with textured stripes of knit and purl stitches for emphasis. Available in a variety of tonal solids and speckled lights, this lightweight cardigan is sure to be a hit as a casual and comfortable layer that doesn't lack in style.
Get the Kit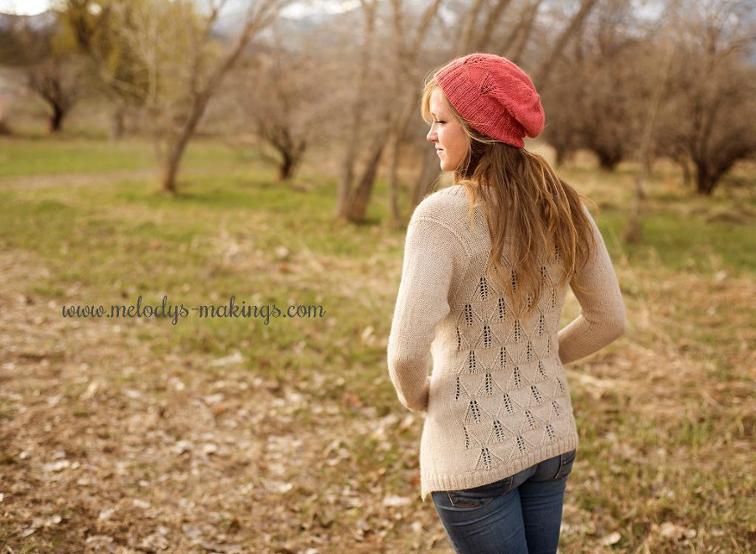 Photo via Bluprint member Melody's Makings
8. Wisteria Cardigan
I love the way the lace leave panel on the back of this cardigan is both geometric and organic. Sized for children and adults, this is a versatile and winning piece that will work for people of many sizes and shapes. Try a cotton yarn for a breathable warm weather option.
Get the Pattern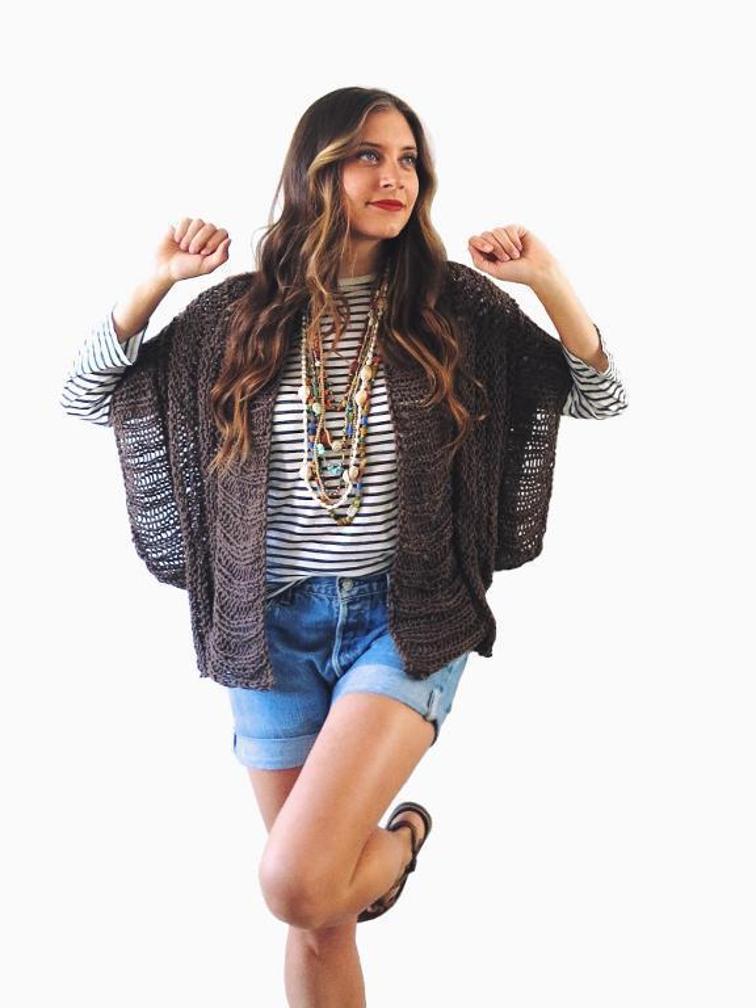 Photo via Bluprint member Two of Wands
9. Katherine Rib Cardigan
This fun oversized cardigan is a trendsetting piece that will jump start a tired wardrobe. Knitting on oversized needles will make a loose, open ribbing. Try a wool blend for a less weighty option.
Get the Pattern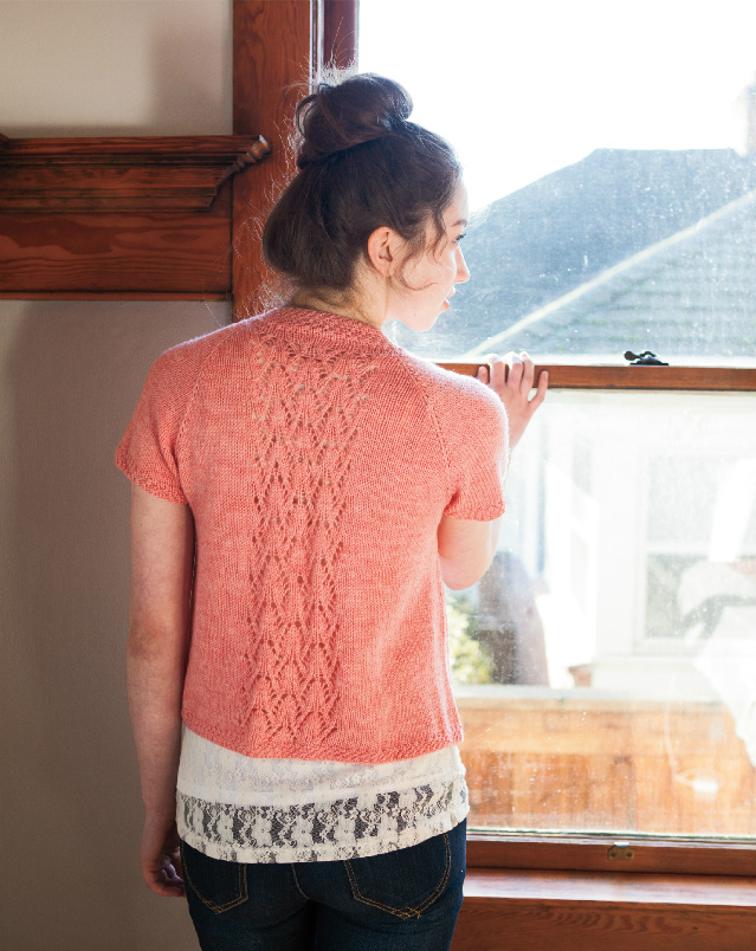 Photo via Bluprint member Zibeline Knits
10. Strand Hill Cardigan
A pretty lace panel makes this cardigan pop, and in fingering weight yarn, it will be just the right weight for warm weather. Pick a summery shade for a bit of sunshine year round!
20+ Sweater Design Tips From the Experts
Get insider tricks & the best design ideas for creating sweaters you'll never want to take off.Get the FREE Guide