Baby onesies are fun to personalize for little boys and girls, especially with the wide variety of machine embroidery designs available! Whether you do some freehand stitching or choose a preset machine applique or onesie embroidery design, these make sweet gifts ideas!
Check out these onesie machine embroidery designs!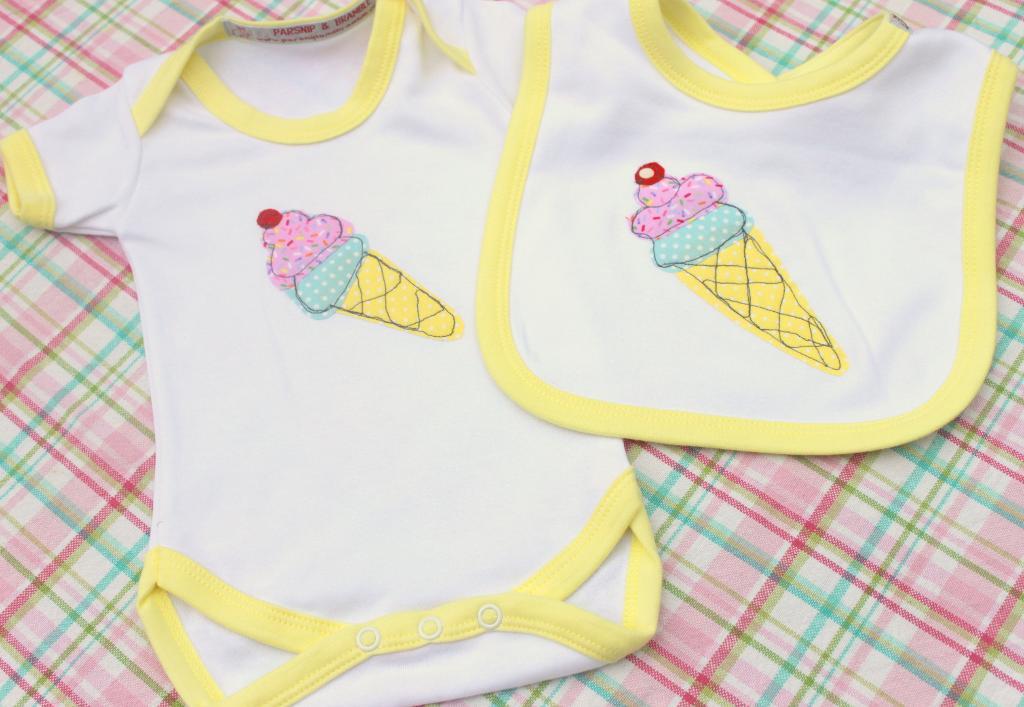 Photo via Bluprint member Parsnip and Bramble
This freestyle, machine-stitched onesie features an ice cream cone with two scoops and a cherry on top, and free-motion stitching to add outlines to the cone. To make your own embroidered onesie with a custom design, cut out fabric backed with fusible stabilizer in your desired shape, and press it to the front of the clothing. This charming design is cut by hand (not machine) and allows you to embrace the look of handmade by throwing away your perfectionist tendencies and just going for it!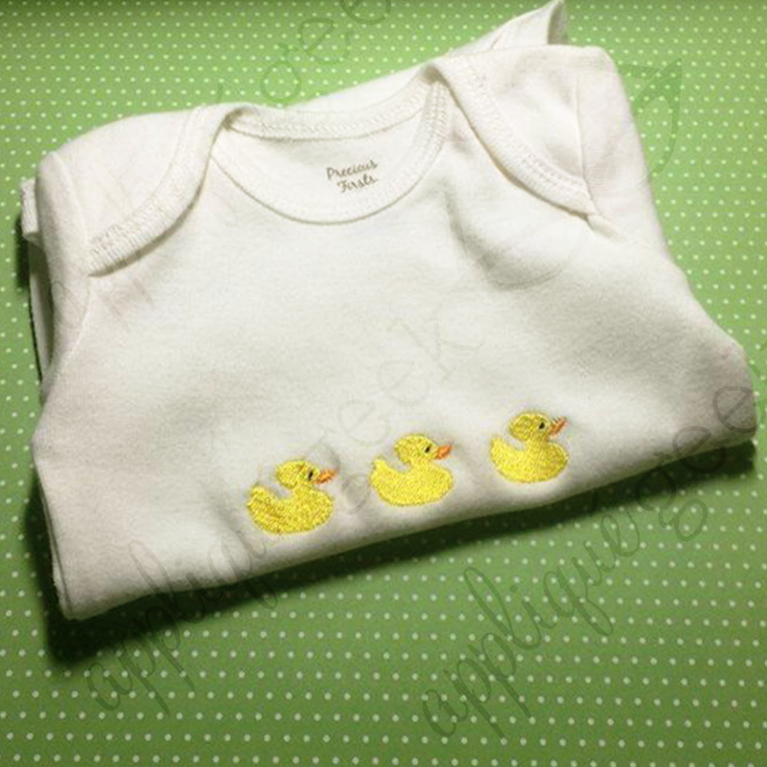 Photo via Bluprint member Appliqué Geek
A trio of ducks embroidered on a onesie makes a sweet handmade baby gift for any new parent! This unisex design file comes in five common file formats for your embroidery machine, as well as four sizes.
Get the Row of Ducks Embroidery Design here.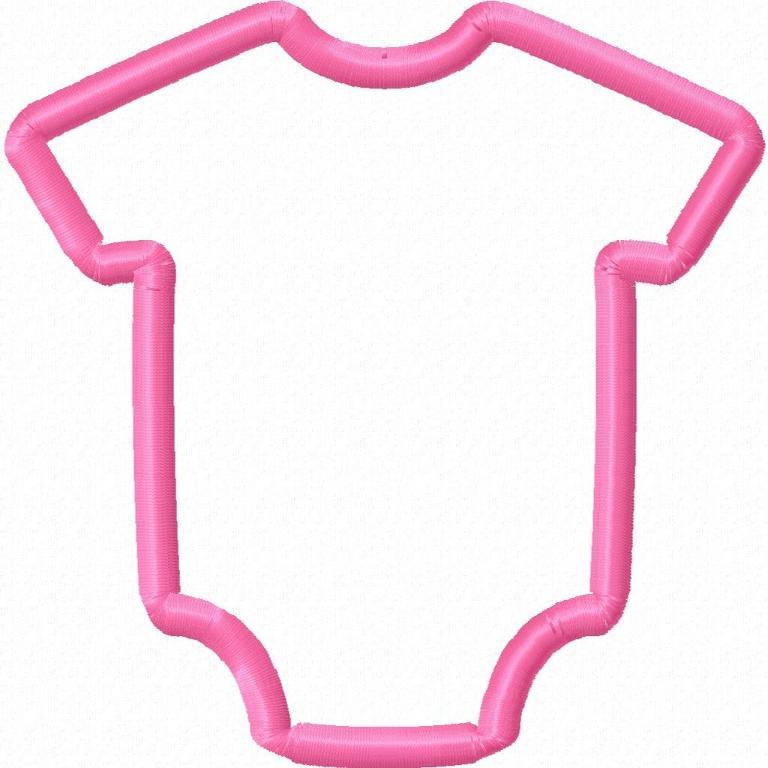 Photo via Bluprint member Digitizing Dolls Embroidery
Maybe you want to put a onesie applique on another piece of fabric, perhaps to make sweet gift bags for a baby shower? This machine embroidered onesie design comes in three sizes and four file formats to suit your specific project.
Download the Baby Onesie Applique design here.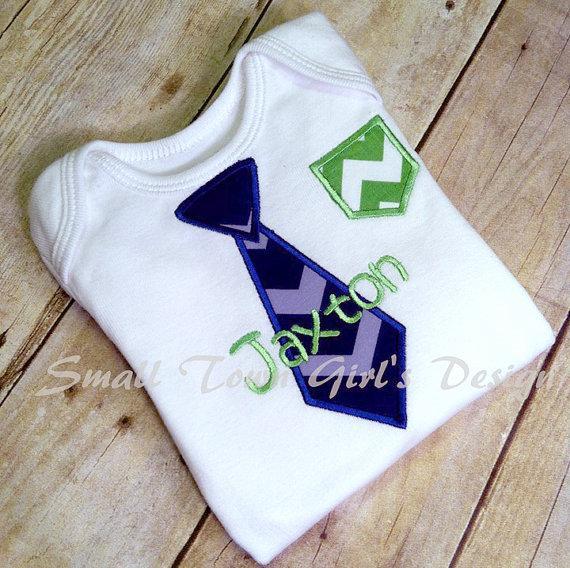 Photo via Bluprint member Appliqué Geek
How handsome! Add a charming tie and pocket to a baby boy onesie with this machine embroidery design file. You can use your embroidery machine's design feature to add a custom name on top and personalize a baby gift for a friend or family member.
Download the Tie & Pocket Appliqué Embroidery Design file here.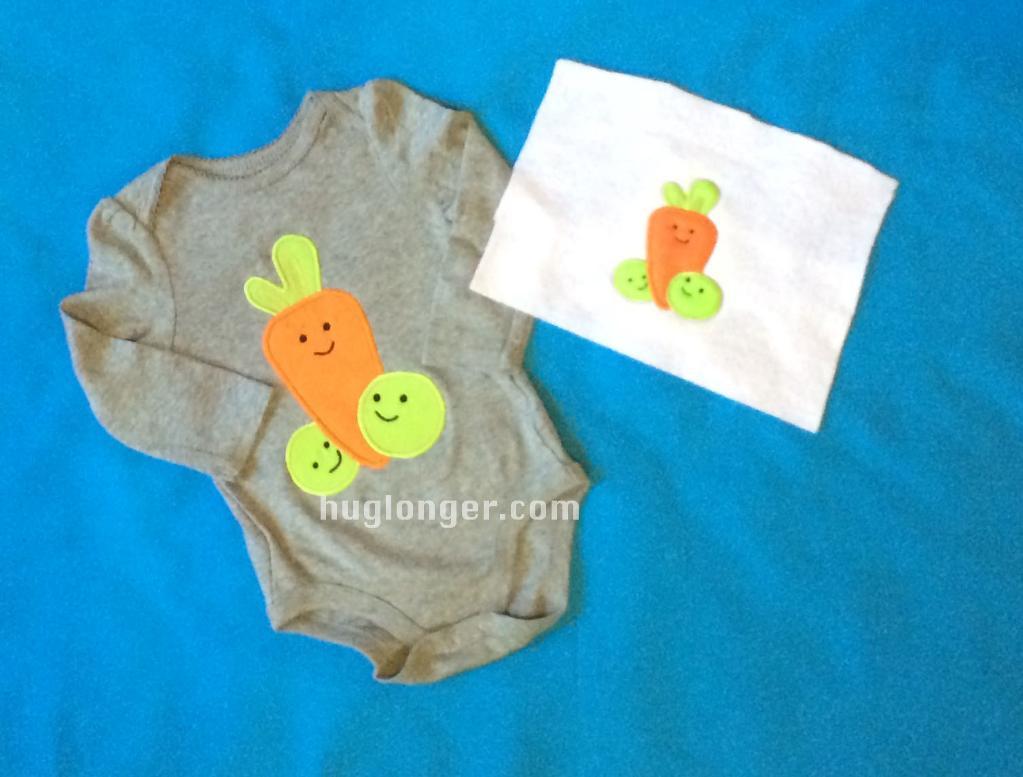 Photo via Cratsy member Hug Longer Digital Designs
Adorable for a baby boy or girl, this onesie embroidery design will help a baby learn to love their veggies! Each vegetable can be appliqued with fabric or felt and comes with sweet details like an a smiling machine-embroidered face.
Get the Peas N Carrots Applique Pattern here.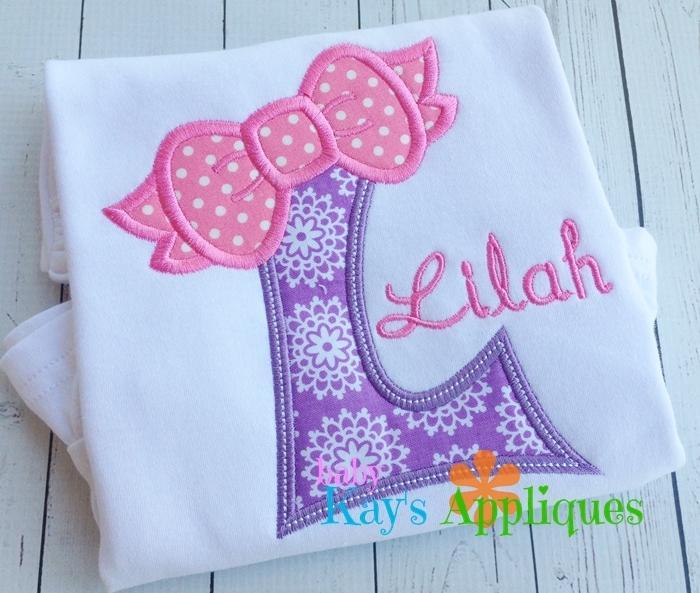 Photo via Bluprint member Baby Kay's Appliques
Curvy and cute, this alphabet of single letter appliques, each with a bow, is perfect for personalizing a baby onesie. The 5″ x 7″ size comes with five downloadable file formats.
Get the 5×7 Bow Alpha Applique Set here.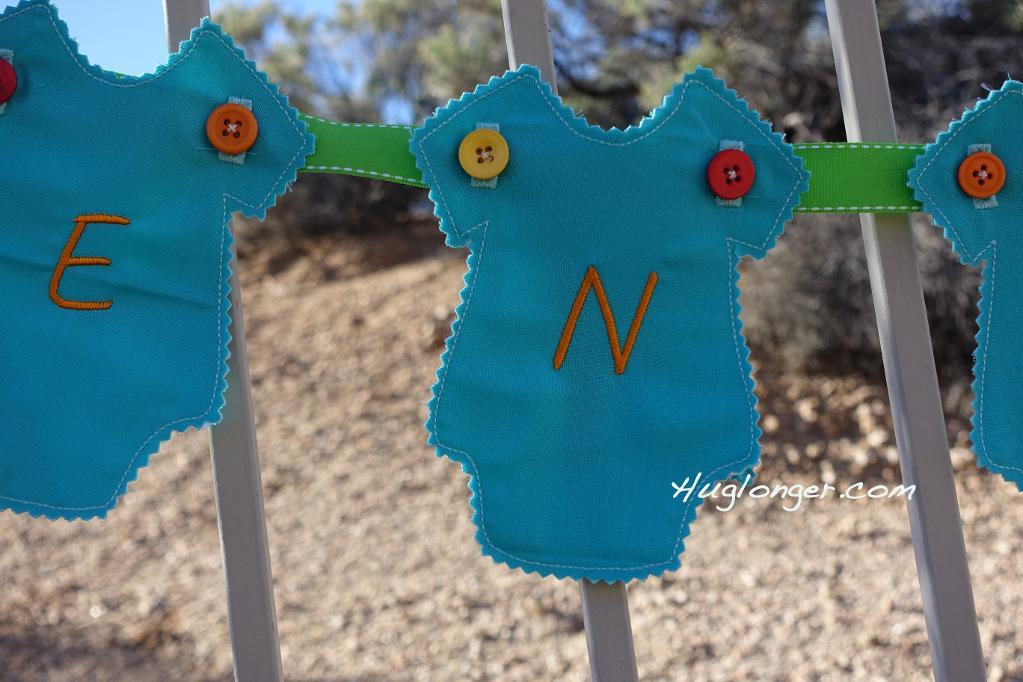 Photo via Bluprint member Hug Longer Digital Designs
Even if you aren't embroidering on a onesie, this onesie-shaped design file will help you stitch a sweet fabric banner for a baby shower or birthday party. Machine stitched in the hoop, this onesie embroidery design includes button holes for ease of stringing them together.
Get the In the Hoop Baby Banner File here.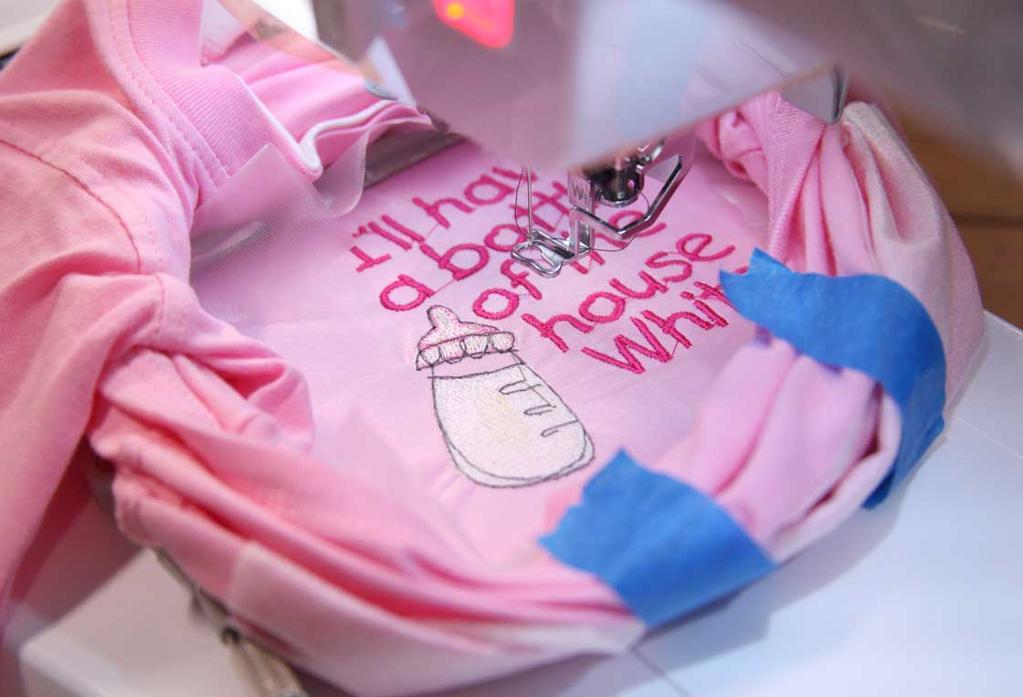 Photo via Bluprint instructor Deborah Jones
Enroll in Deborah Jones's Bluprint course Machine Embroidery With Knits and learn how to make custom onesies, T-shirts, athletic apparel, swimwear and more! You'll learn the tips and tricks for picking the right stabilizers. Design files for all of the class projects, including the pictured onesie embroidery design, are included with your course materials in 9 of the most common formats.
What's your favorite onesie embroidery design?
Top Machine Embroidery Patterns