Need to create a set of cards in a flash? The "One Sheet Wonder" is a technique used to create a number of cards from just one sheet of patterned paper. It's an easy, quick way to create several cards to have on hand or wrap with a pretty bow as a gift for a friend.
The single sheet of patterned paper provides portions to be used on cards, so in addition to the patterned paper, you will need card bases along with any matting card stock, adhesives, stamps and/or dies desired to complete your designs.
Creating your own One Sheet Wonder
While there are many One Sheet Wonder layouts to be found on the Internet, creating your own is quite easy.
My goal was to create a set of everyday cards to include themes such as birthday, sympathy, congrats, thinking of you and "just because." In my stash, I found a lovely sheet of 12″ x 12″ floral patterned paper appropriate for each of these occasions.
Sketching the layout
On a piece of printer paper, I drew a large square then marked the half-way points on each side to use as visual guides. As I created the design, I labeled each section to correspond with a card layout, which I also "loosely" sketched below. Having a rough idea of card design and assigning pieces to designated layouts speeds along the creative and production processes once all pieces are cut.
Refining the layout
Here is a cleaned-up version of my cut lines and card templates.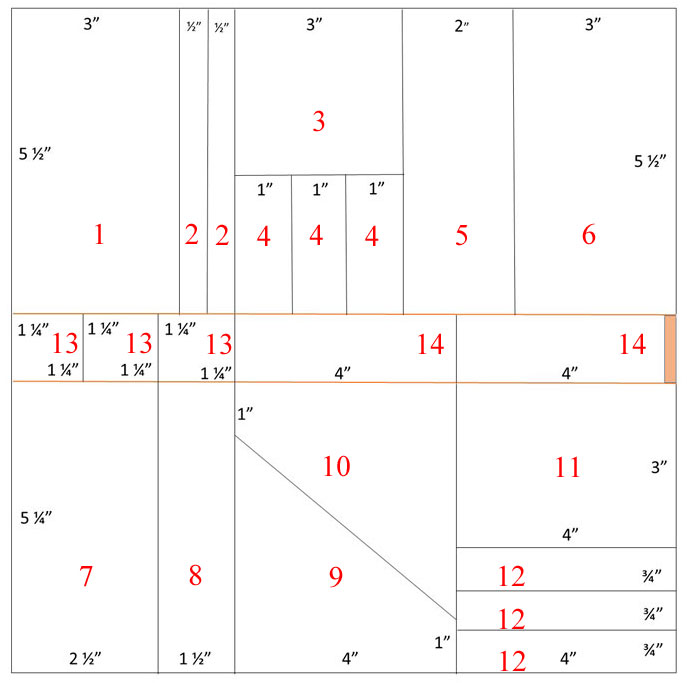 While one of the goals of the One Sheet Wonder is to create cards with no patterned paper waste, I had a very small rectangle left unused (1¼" x¼" noted in orange above).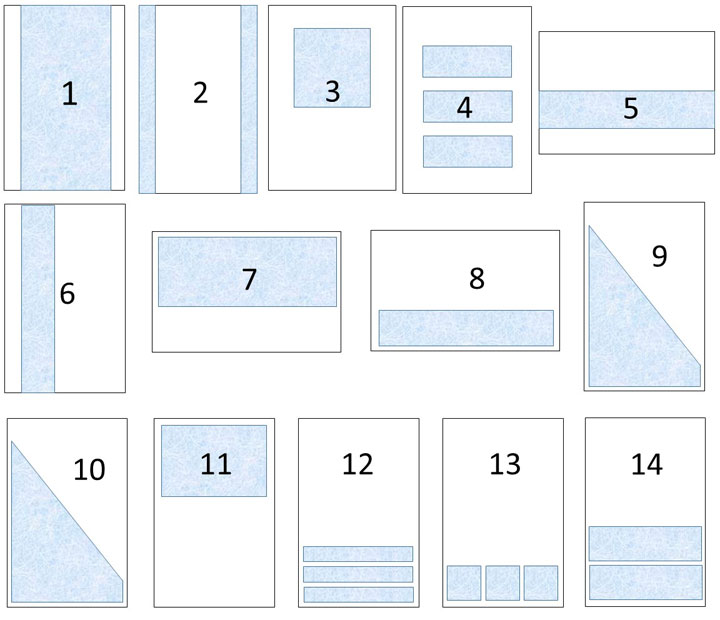 How to cut your One Sheet Wonder
Step 1:
Cut along the horizontal lines first. (Note darker lines in diagram above.)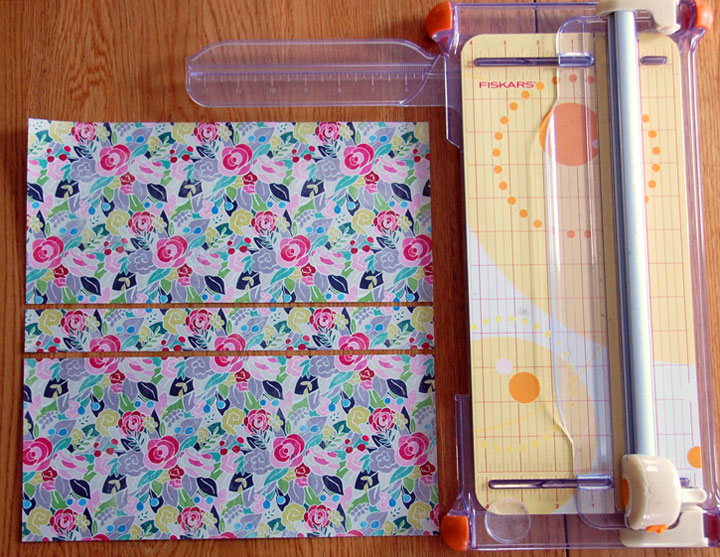 Step 2:
Begin cutting along the vertical measurements. I found it helpful to turn each piece over as I moved across the first section, labeling each piece to correspond with the sketched card layouts.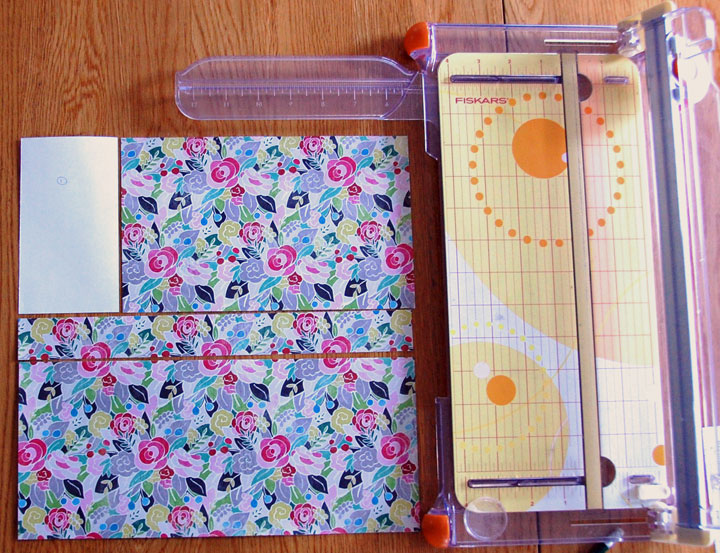 Step 3:
Continue cutting across the first horizontal block.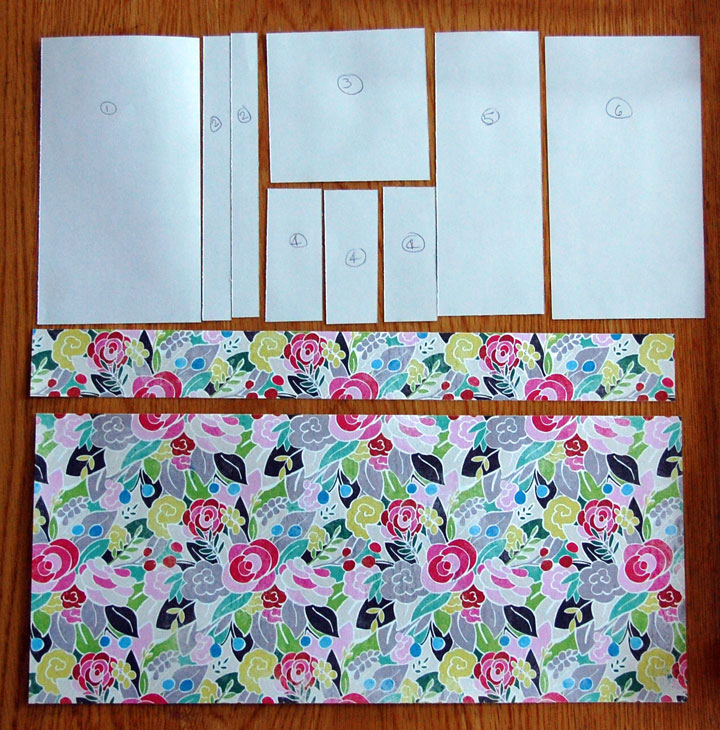 Step 4:
Continue until all pieces are cut and labelled.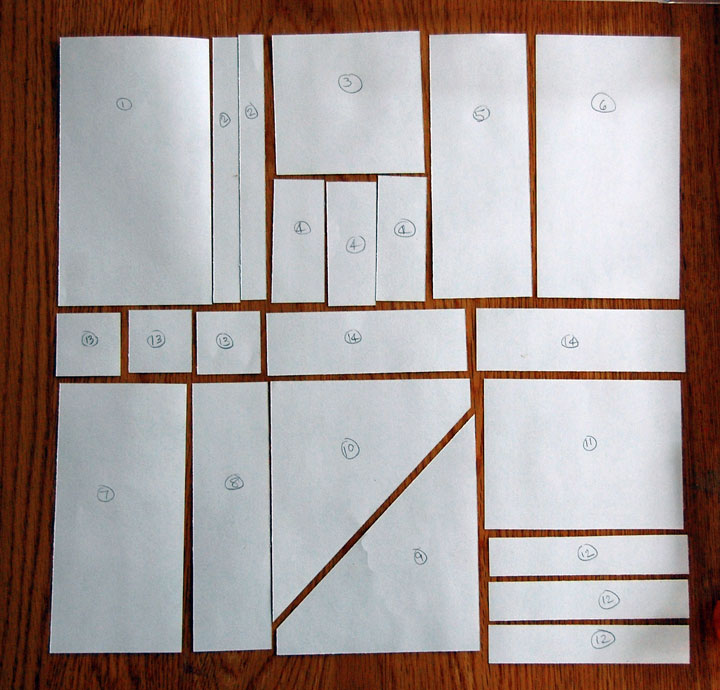 Step 5:
Finish cards as desired.
I now have 14 amazing cards on hand to use as needed.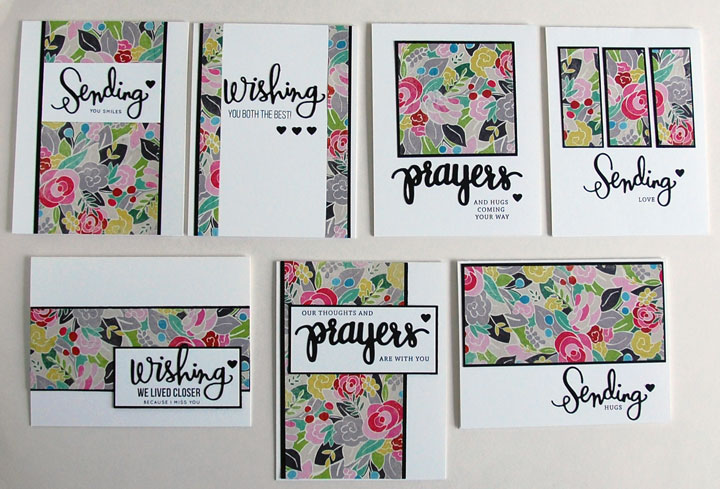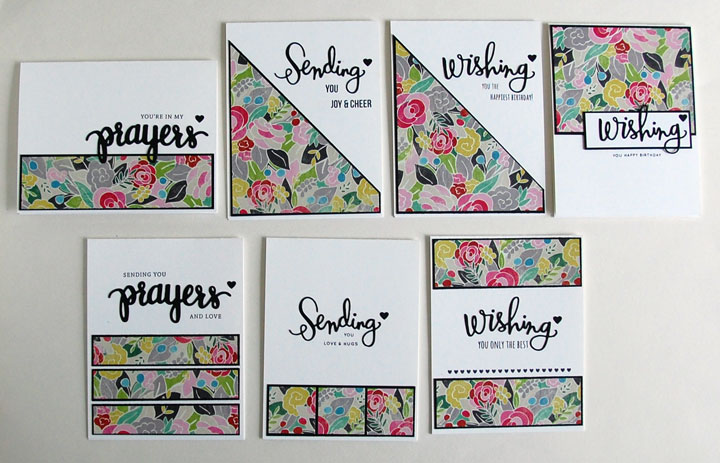 One Sheet Wonder tips
1. Keep it simple. Cut and assembly time will increase if the layout includes many small pieces.
2. Use paper with a non-directional patterns. Some patterns of stripes, images or text will limit the directional use of each piece and complicate the process.
3. If using a one-sided pattern, you can lightly mark your layout's measurements on the back side. By using double-sided patterned paper, the design options increase with the ability to mix and match the two patterns on one or more cards.
4. As each section is removed, mark with a letter or number to correspond with each individual card layout.
5. If designing your own One Sheet Wonder, check your math before cutting. Ensure that all measurements along the sides add up to the overall dimensions of the patterned paper.
6. While designing your layout, take small borders into account. While some of the pieces in my layout extend from one edge of the card base to the other, many include a small border around the paper.