If you've ever tacked a sampler quilt, you know that it's possible to combine wildly different quilt blocks into one quilt top, joining them with cohesive elements like borders and sashing. On the flip side of the coin, one-block quilts are characterized by repetitive blocks, meaning that a single quilt block appears over and over again.
In some cases, this lends to fairly simple and basic quilt designs, like a basic rail fence quilt. However, one-block quilts are also ripe with possibilities. The blocks themselves can have several unique elements, and you can also rotate the blocks and change fabric colors to make a quilt top in your signature style.
If you'd like to try a one-block quilt patterns, here are several of our favorites! Which one-block quilt will you make first?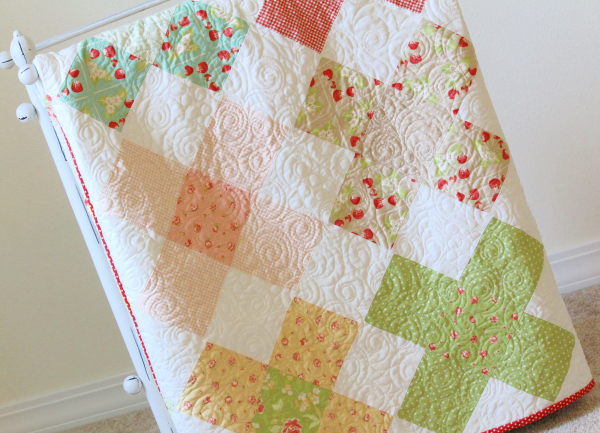 Photo via Craftsy member notes of sincerity – trish
Large Granny Square Quilt
One of the simplest ways to personalize a one-block quilt pattern is to vary the colors and prints you choose for each block. The large "X" blocks in this free pattern are repeated in each column and row. With no sashing or border, this simple one-block quilt comes together quickly and is a great way to utilize pre-cut fabric squares.
<
Photo via Craftsy member Jen Eskridge
Disappearing 9-Patch Quilt
One block quilts can become visually interesting with a simple twist or turn of the blocks. This pattern, made with Layer Cake pre-cuts, is an excellent example of varying your design through negative and positive color placement. Notice how the white sections form a windmill pattern, which would have a very different effect if a color were substituted. This beginner-friendly, free quilt pattern is one of the quintessential one-block quilts that's great to have in your arsenal of designs.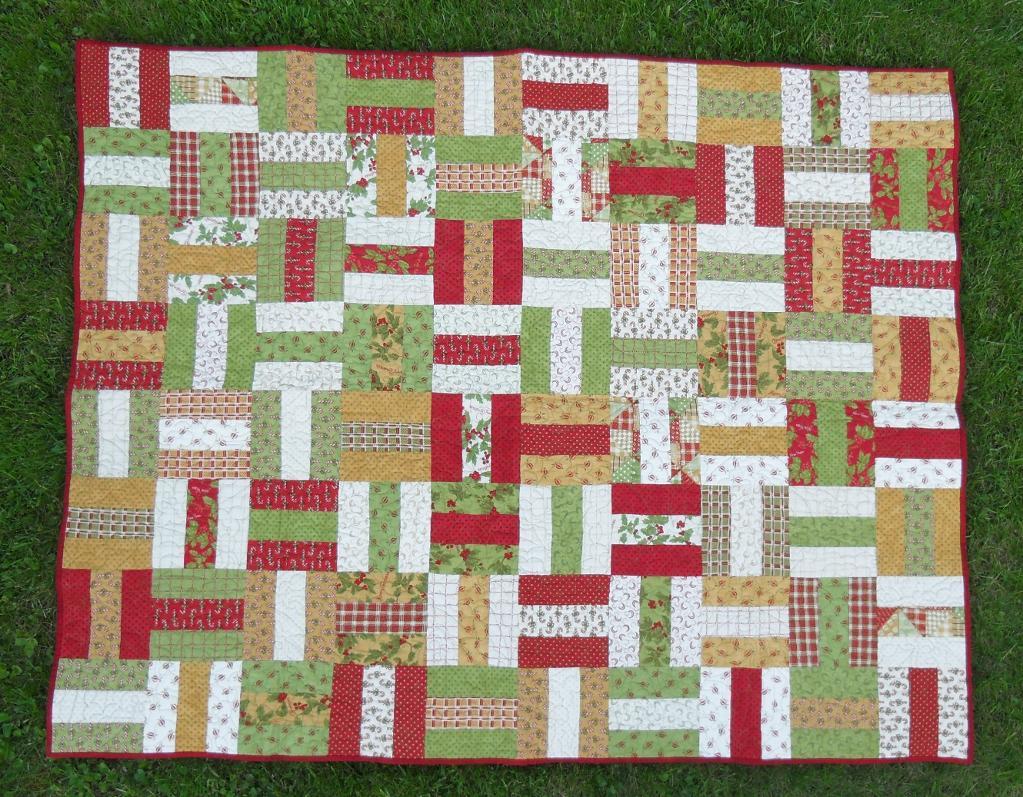 Photo via Craftsy member Quiltification
Off-the-Rails
One of the most basic one-block quilt patterns, a rail fence design alternates a simple block constructed of three strips. To speed up construction, you can strip-piece longer pre-cut fabric strips and slice them into blocks of equal size. Depending on your fabric choices and how many stripes are included, you can vary the look of the free rail fence pattern quite a bit! It just takes a few simple alterations.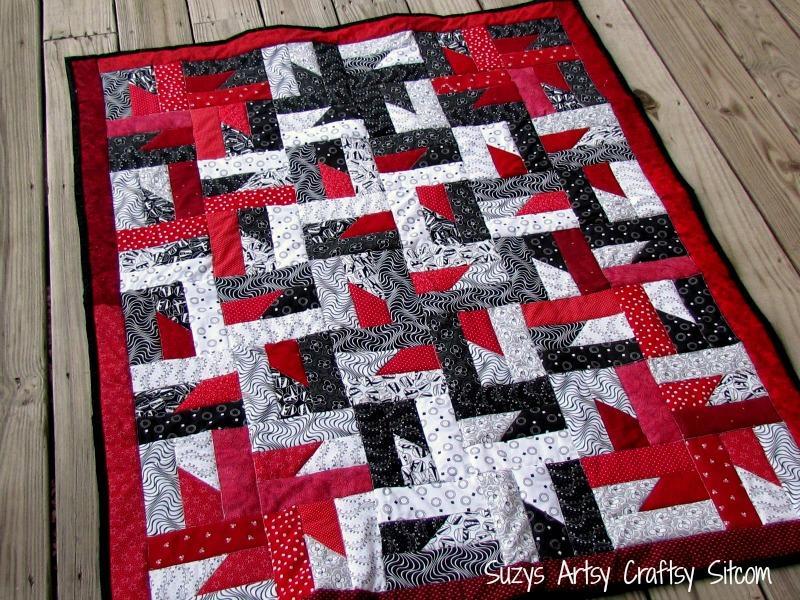 Photo via Craftsy member suzy6281
Windmills at Night
Do you recognize this one-block quilt design? It's very similar to the rail fence quilt pattern above, with the addition of a pieced center strip in each block. This free quilt pattern benefits from strategic light and dark color placement to create the star-shaped windmill blocks. Changing up the color placement on your one-block quilts can have a dynamic effect. If this same pattern were made in a rainbow of scrappy fabrics, the windmills would blend into the quilt top rather than pop out at the viewer.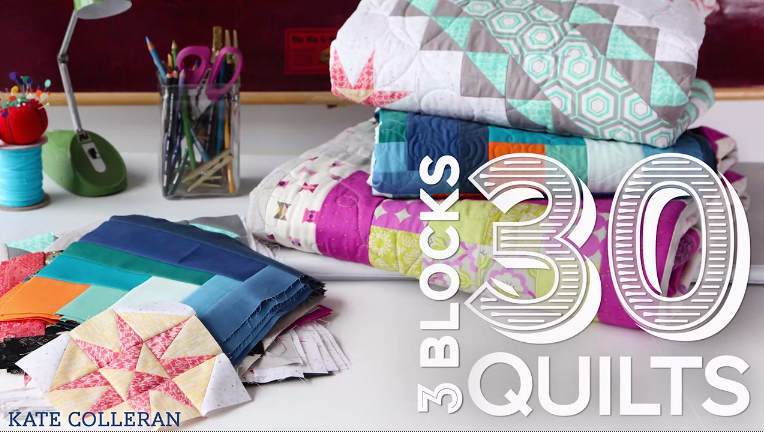 Craftsy instructor Kate Colleran is a master of creating unique quilt designs from a single block. In her Craftsy course 3 Blocks 30 Quilts, Kate shows you just how versatile a single quilt block can be. You'll learn three approachable yet unique quilt blocks and tend different layouts for each block, with tips for customizing the designs to make them your own!
What are your favorite one-block quilt patterns?