The saying goes that a picture is worth a thousand words. As a photographer, you get some say in what some of those thousand words may be. What story are you trying to tell with your photographs? Having a documentary-style to your on location portrait photography can help you capture a place in time, a phase in life or a good story.
Here are five tips for taking authentic, on location family portraits.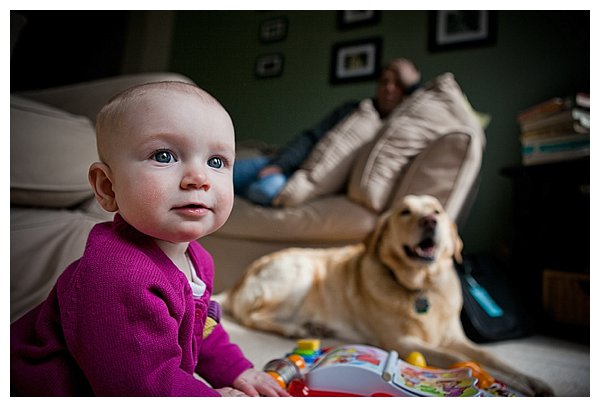 Photo via Red Shoes Photography
1. Get to know your subjects.
It is so important to get to know the people you'll be capturing and find out what is important to them. When photographing a family, talk to the parents and see what they're loving about this phase of life. Speak to the kids and see what they care about. Are they obsessed with their dog? Are they proud of the strides they've made with potty training? Is there a toy they can't live without? Incorporate these types of things into your portraits.
2. Talk to your subjects in advance about possible activities.
I sometimes find it helpful to talk to the parents in advance of the session to think through some everyday activities they do that they would like to capture on film. Maybe their three year old is obsessed with brushing his teeth with his new light saber toothbrush. Maybe they always read stories in the evening together on their blue sofa. Brainstorm together to see what could make for some memorable portraits.
3. Take your time.
Environmental portraiture can take longer than a normal portrait session. Your subjects will need to get used to you being around, in order to get natural portraits of them doing everyday things. Some photographers will stay at a client's home for 12 hours, following them around for a full day to get a true documentary experience. Others stay for a few hours, still allowing for some lovely candid moments. The most important thing to remember is not to be rushed, and to stay until you have what you need for your clients to be happy.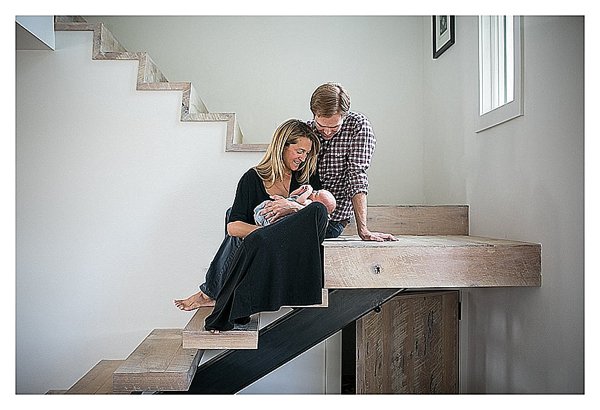 4. Look for good light and incorporate that into the story.
As with any photography session, you need good light for good pictures. Flash can be distracting during this type of photo session, so whenever possible, try to use a natural light source. Sometimes this isn't possible, and you will have to make do with whatever is available, but often you can get subjects closer to windows or nice light.
5. Have fun.
This should not be a stressful session. In fact, the more relaxed you are, the more relaxed your subjects will be making for better portraits and candid moments.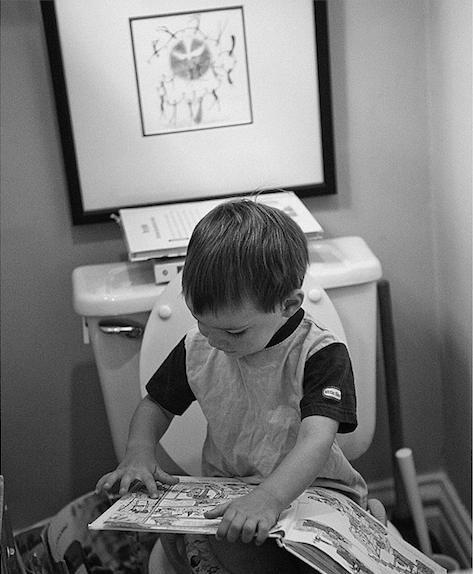 What tips do you have for natural, authentic on-location portrait photography?
For more ideas for environmental portrait sessions try Craftsy's online class Narrative Photography: Storytelling with Photo Essays. Go behind the scenes of two Las Vegas photo shoots with professional photographer Mike Hill! Learn to navigate on-location issues, harness your flash and frame shots for captivating photo essays.