When ombré trended in the craft world a few years ago, we thought it would fade away. But ombré stuck around, and we still can't seem to get enough.
Some yarns make ombré knitting super easy for you. Just choose a variegated yarn and you're all set for automatic gradient color. But other knitters like to control the colors in their ombré knitting, so they opt for choosing several different yarns that fade into one another.
No matter which ombré knitting technique you're up for, you'll find plenty of inspiration from some of our Craftsy designers who dig the ombré colorway.
Ombré using a variegated yarn
If you're new to the ombré scene or just don't feel like dealing with color changes, a variegated or ombré yarn is for you. See ombré yarns at work with these patterns below…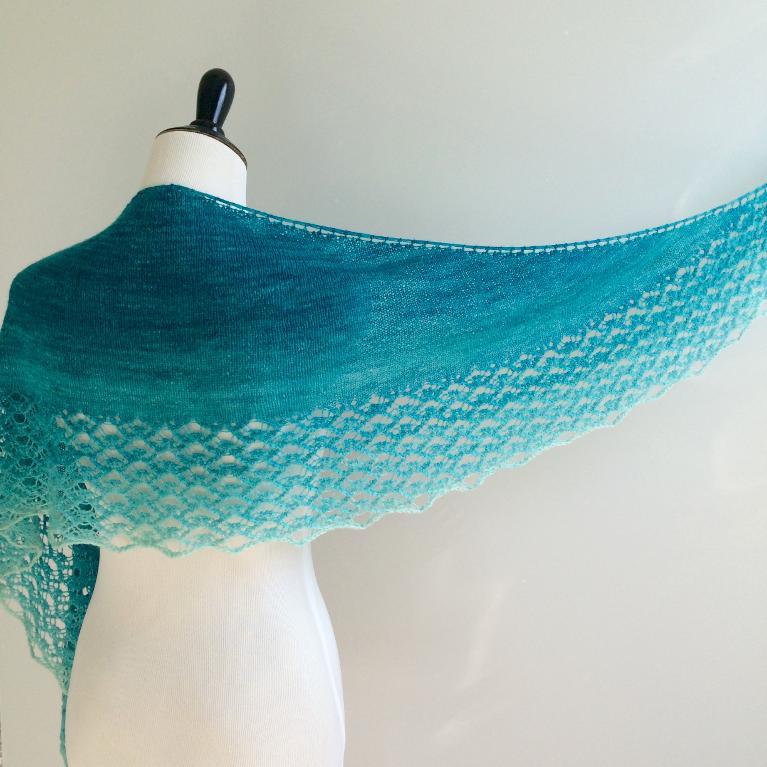 Photo via Craftsy member FrecklesnPurls
Havasu Falls
An ombré lace-weight yarn creates the gorgeous colorway of this shawl. The crescent shape makes the colors even more interesting. Just keep in mind that the colors will be determined by where in the skein you begin knitting. For example, if you begin knitting with the light yarn and work top down, then the ombré will be reversed.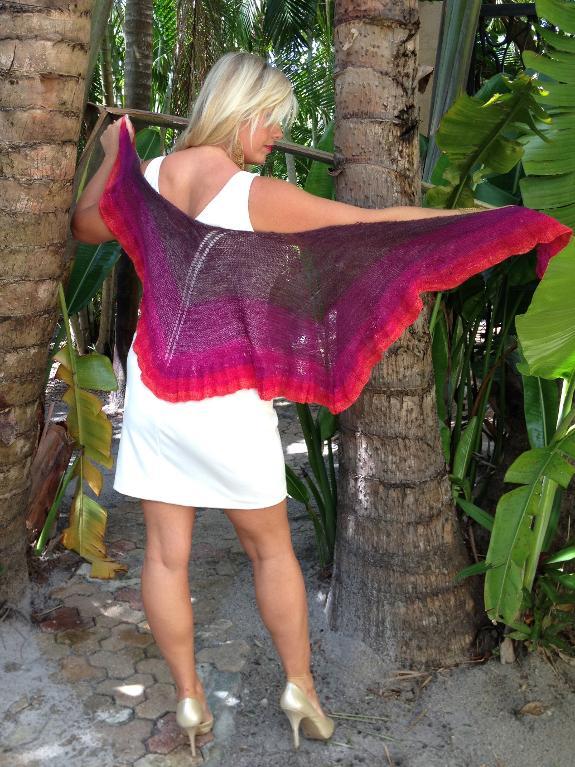 Photo via Craftsy member Kristin Omdahl
Marilyn on Sunset Knit Shawl
One advantage to using ombré yarn is that there are no color changes. Just grab a skein of ombré yarn and let it do all the hard work for you. The stitches for the shawl are easy, and you'll probably even memorize the shaping as you go along.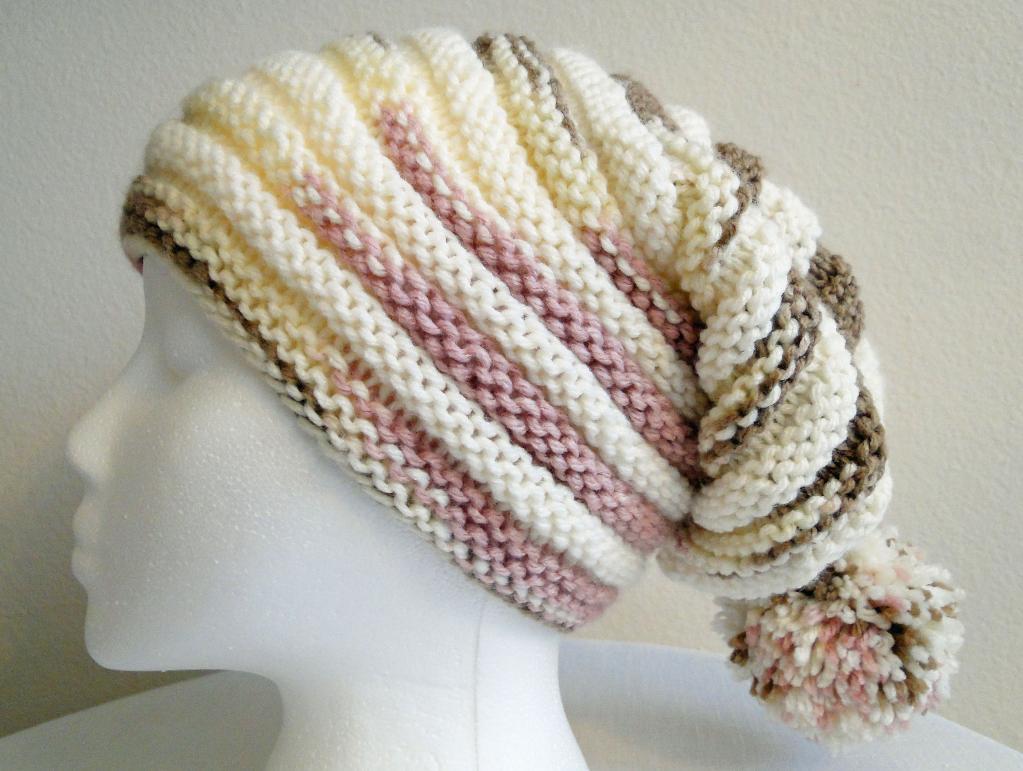 Photo via Craftsy member Karen's Stitch Nitch
Neapolitan Ribbed Stocking
Here's another technique to try: mix ombré yarns with neutrals. This cap is knit with a solid neutral and an ombré yarn that alternate back and forth. This works well for a rib, as you can see here, but you can also try it on other accessories and garments.
Ombré using more than one color of yarn
If ombré yarn is not available to you or if you want to control the color palette, you can choose your own yarn. See what these Craftsy designers did to create the ombré effect…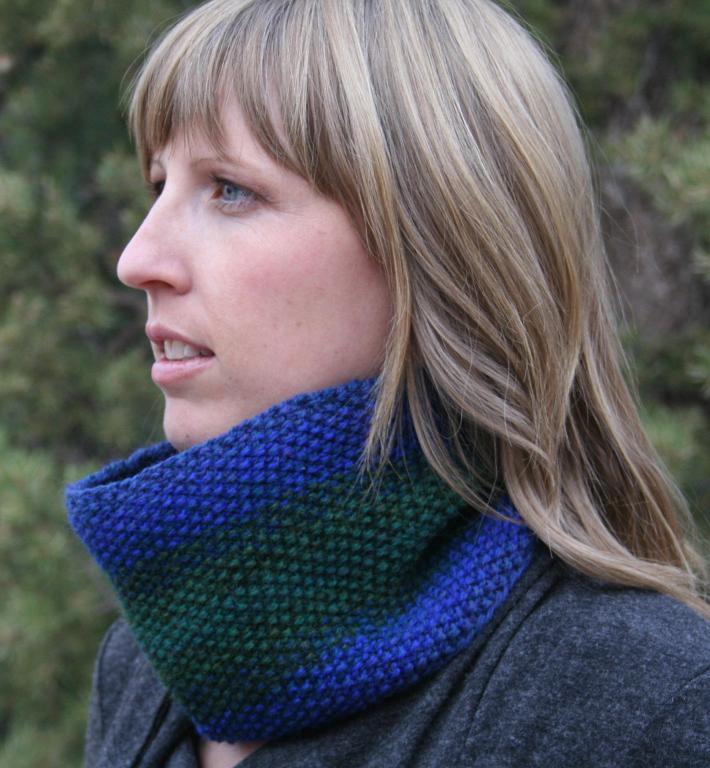 Photo via Craftsy member Taiga Hilliard
Ombré Cowl
The color palette possibilities are endless for this cowl. I love the mixture of green yarns in the center of the sample above, but you could mix different hues of any color to get the same effect. The stitching is simple so that you can focus on those gorgeous colors.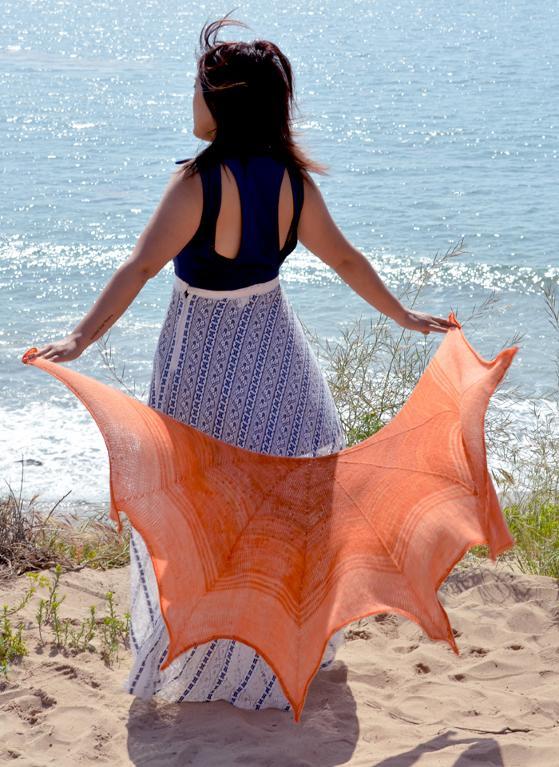 Photo via Craftsy member Ruby Submarine
Octo Shawl
Three shades of yarn create the beautiful ombré effect on this shawl. Remember when you're choosing colors that the different yarns don't have to be hues of the same color. The center color can serve as a nice transition between the two, even if the first and third colors don't seem like they would look great together.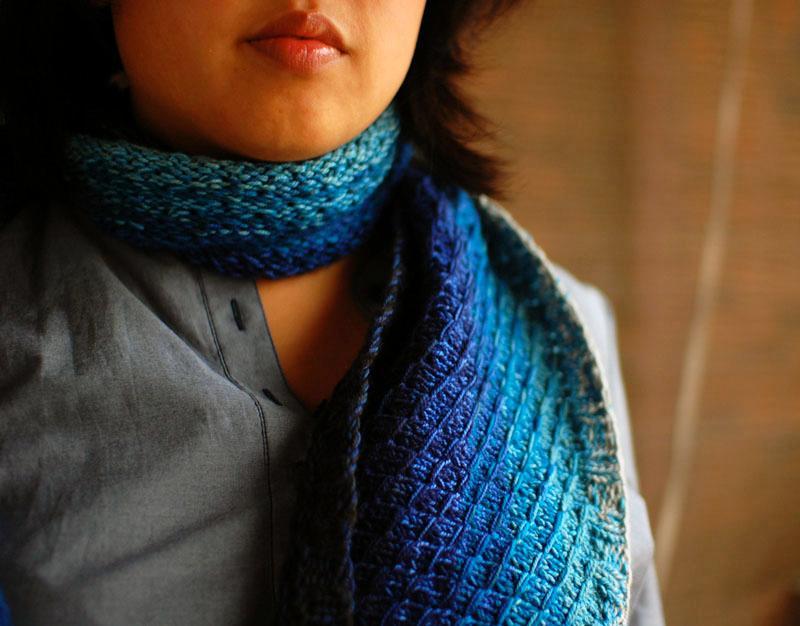 Photo via Craftsy member cosmicpluto
Dipped Infinity Scarf
Two strands of fingering-weight yarn held together make these stitches stand out. Designer cosmicpluto mixed different brands and even fibers to create this beautiful colorway. All the colors are listed in the pattern description, but you could go off on your own and create your own using yarn from your stash.
If you're interested in color and how it translates into different patterns, then you'll love the online Craftsy class Color Patterning With Hand-Dyed Yarns. The same techniques Laura uses for hand-dyed can also be translated to ombré yarn.
How do you get an ombré look with your knitting? Any tricks to share with us?