Quilting can be a family tradition, passed down from one generation to the next. There is much to learn from quilted family heirlooms and treasures found in antique shops. They give wonderful insight into their makers and the time period they came from.
This post will talk about three different old-fashioned quilts created by my grandmother, great-grandmother, and great-great-grandmother.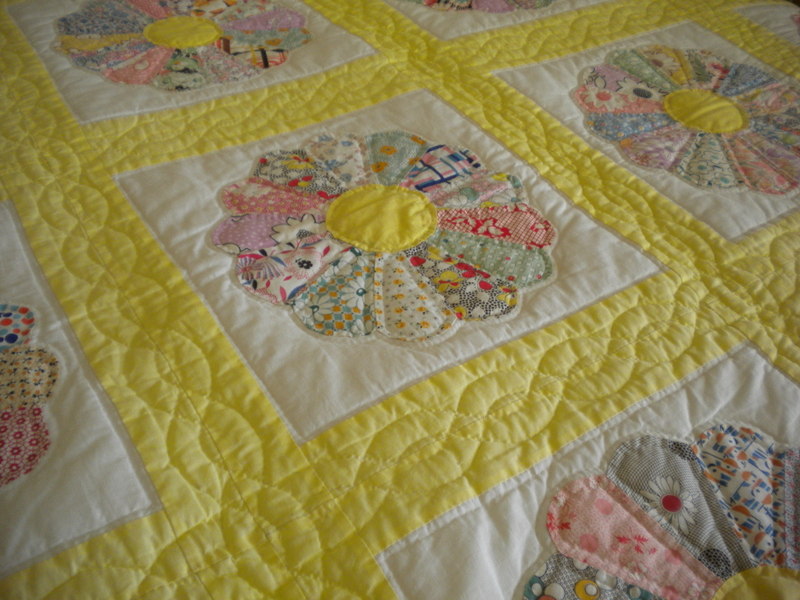 The Dresden Quilt:
This old-fashioned Dresden quilt, assembled by my grandmother, Jean Wilkins, contains 12 Dresden blocks pieced by her maternal grandmother, Emma Wakefield Fitzgarrald. Emma left stacks of completed Dresden plates sewn from scraps of her dresses and aprons and other sewing projects, which were divided up among four granddaughters. Each granddaughter was able to make a quilt using her portion of the blocks. Jean hand-quilted her Dresden quilt in keeping with the tradition of old-fashioned quilts.
The Dresden Plate was a popular design with quilters in the early part of the 2oth century. Many different types and styles of Dresden quilts can be found in antique shops and on eBay. It's also common to find Dresden blocks that haven't yet been assembled into quilts. Assembling previously made Dresden blocks into a quilt top can be a very rewarding project.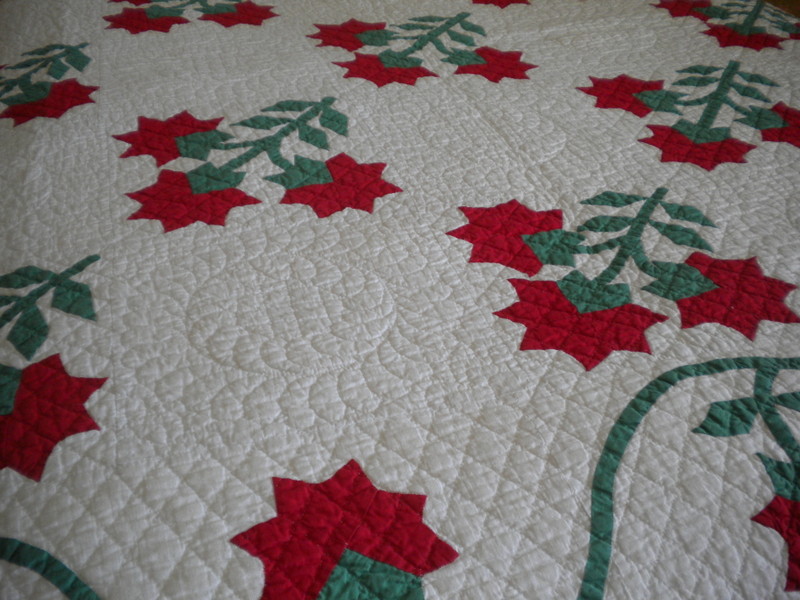 The Lily Quilt:
The Lily Quilt was pieced and appliquéd by my grandmother's paternal grandmother, Mary Gilchrist Bice. Mary completed the quilt, start to finish, in six weeks according to her journal entries and gave it to her granddaughter upon her wedding many years later. The Lily Quilt uses just three colors: green, red and white. Many old-fashioned quilts used two-color or three-color schemes; this is a trait of old-fashioned quilts that's also used in even the most modern designs.
This is an example of some of the beautiful appliqué work that can be found in old-fashioned quilts. Early quilters often got their patterns from the newspaper or from mail-order companies and then made their own cardboard templates to use as patterns for their appliqué pieces.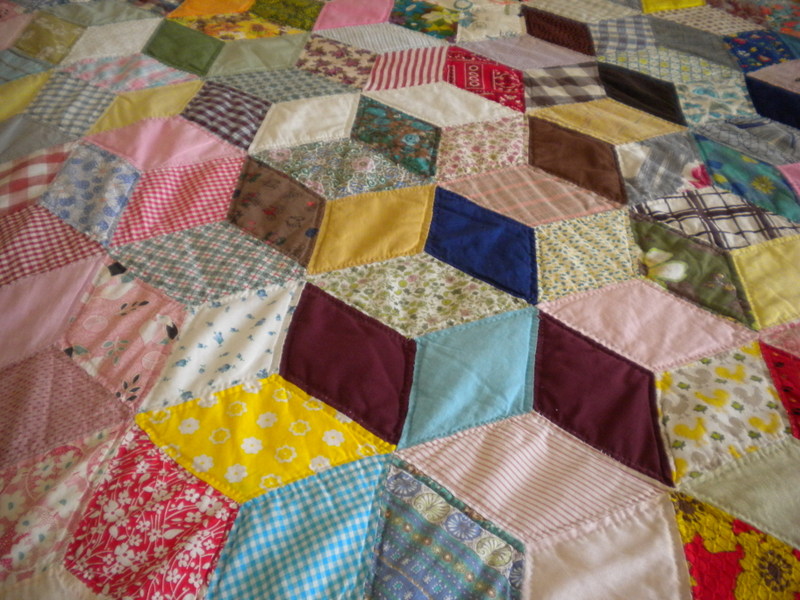 The Tumbling Blocks Quilt:
This old-fashioned quilt was actually pieced in the 1970s following inspiration from old-fashioned designs. The piecing in this quilt was done by Virginia Fitzgarrald Bice, the mother of Jean Wilkins (and my great-grandmother). Virginia used cardboard templates to cut out the diamond shapes for the quilt. She used fabrics from her scrap bin and from worn-out clothing, just as her mother had done, to make her quilt. The diamond shapes were hand-sewn together. The edges were trimmed and a solid border added. The quilting was also done by hand.
More information on these quilts from the past can be found in the my book, A Quilting Life: Creating a Handmade Home, available here.
If you'd love to learn more about historical quilts, check out my posts on feedsack quilts and the Dear Jane quilt.
With such beauty to be found in old fashioned quilts, which style of old-fashioned quilt would you like to make today?