This week's special installment of Photography Friday is brought to you by veteran photographer Neil van Niekerk, instructor of the Craftsy classes Off-Camera Flash Photography and Portraits With an On-Camera Speedlight.
With off-camera flash, photographers have much more control over our lighting than if we just used the available light.
Off-camera flash gives us studio-quality lighting pretty much anywhere we want.
The restriction we often find if we choose to only work with available light is that we have to get a pleasant background and great light on our subject. This "triangle" of sorts, as we position ourselves in relation to our subject and background, can oftentimes be a real limitation. An interesting background that complements our subject won't photograph well if we don't have great light on our subject. Or, we can find beautiful light on our subject, but the background is intrusive.
With off-camera flash, the decision is often to find a good background, and then create great, studio-quality light on our subject. With that, it just becomes so much easier to shoot nice portraits nearly anywhere. We have it under our control with off-camera lighting.
Here's an example though, where we were able to give our background more punch by adding off-camera flash to light up part of the background as well: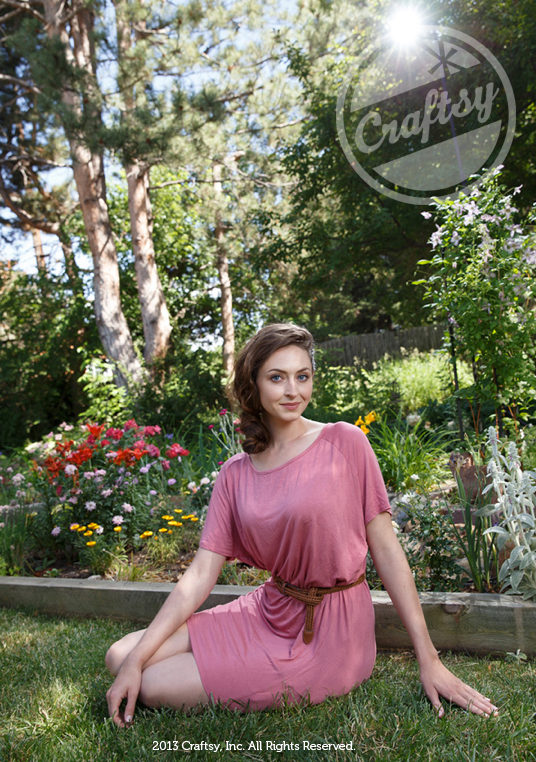 Our main light lights up our subject, and with using a softbox, the lighting is flattering and just looks great. But by adding a second off-camera flash for the background, we improved the image.
This photograph is intended as a pull-back shot to show the placement of the second flash. The second flash was used to light up the flowers in the background, which were in the shade as well. This really brought a sparkle to the photo.
But in turning that direct flash (no modifier), a touch so that it also hits our model from behind, it gives a nice rim-light to her hair and shoulders. This helps in creating some separation between our model and the background and helps create a near 3-D look to the image.
This pull-back shot even works in its own right. The light-stand could be edited out in Photoshop, leaving the blast of flash like a bit of sunburst through the trees.
Very often we use shallow depth-of-field (ie, a wide aperture) to separate our subject from the background. But with wider angles, the background appears sharper than with a telephoto lens. That is why the bit of rim-light on her shoulders and hair really helps to separate her from the busier background here.
Compare the image above to the image below, which was taken without the main flash (in a softbox), and the second flash for the background. This illustrates how what the use of off-camera flash achieved for us here.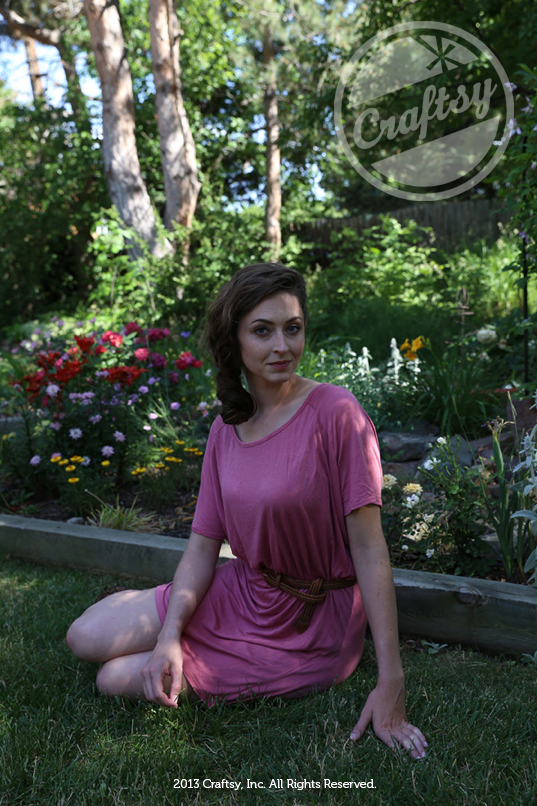 These are the kinds of photography techniques I teach in my class Off-Camera Flash Photography. My intention is to make this kind of professional looking result accessible to everyone!
About Neil van Niekerk

Neil van Niekerk is a photographer based in the New Jersey and New York area, specializing in portrait, wedding and boudoir photography. He also maintains an active website for photographers, Tangents. He teaches workshops and seminars on photography and photography lighting. He has written three books on flash photography. His Web site is neilvn.com. Neil's books: Direction & Quality of Light: Your Key to Better Portrait Photography Anywhere, On-Camera Flash Techniques for Digital Wedding and Portrait Photographers, Off-Camera Flash Techniques for Digital Photographers.