Did you have a chance to knit or crochet October's flower, the marigold? This month, we're back again with November's flower, the beautiful chrysanthemum.
The chrysanthemum is one of the more challenging flowers for knitting or crocheting because it has an insane amount of texture. Of course, that's the beauty in the flower. This month's flower of the month patterns show off those stacks of petals in different ways, whether they're crocheted 3-D objects or knit flat.
Most of these chrysanthemums are attached to items like hats or booties, but feel free to knit or crochet extra flowers that can stand alone as brooches and other embellishments.
Get inspired with these 5 projects and just try to resist embellishing everything you own with the chrysanthemum.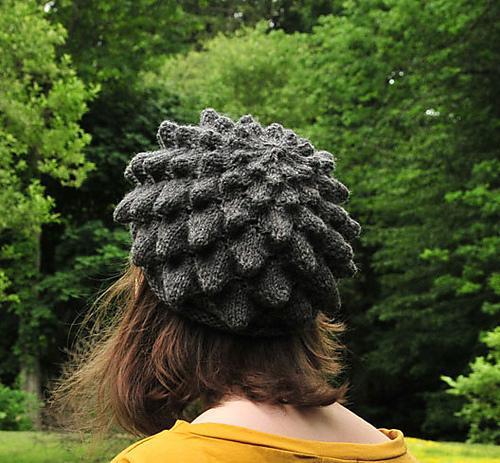 Photo via Bluprint member XandY
Chrysanthemum Hat
Short rows and decreases help make the amazing design of this hat that perfectly imitates the chrysanthemum petals' texture. Use a variegated yarn for an awesome color effect. Get the pattern here.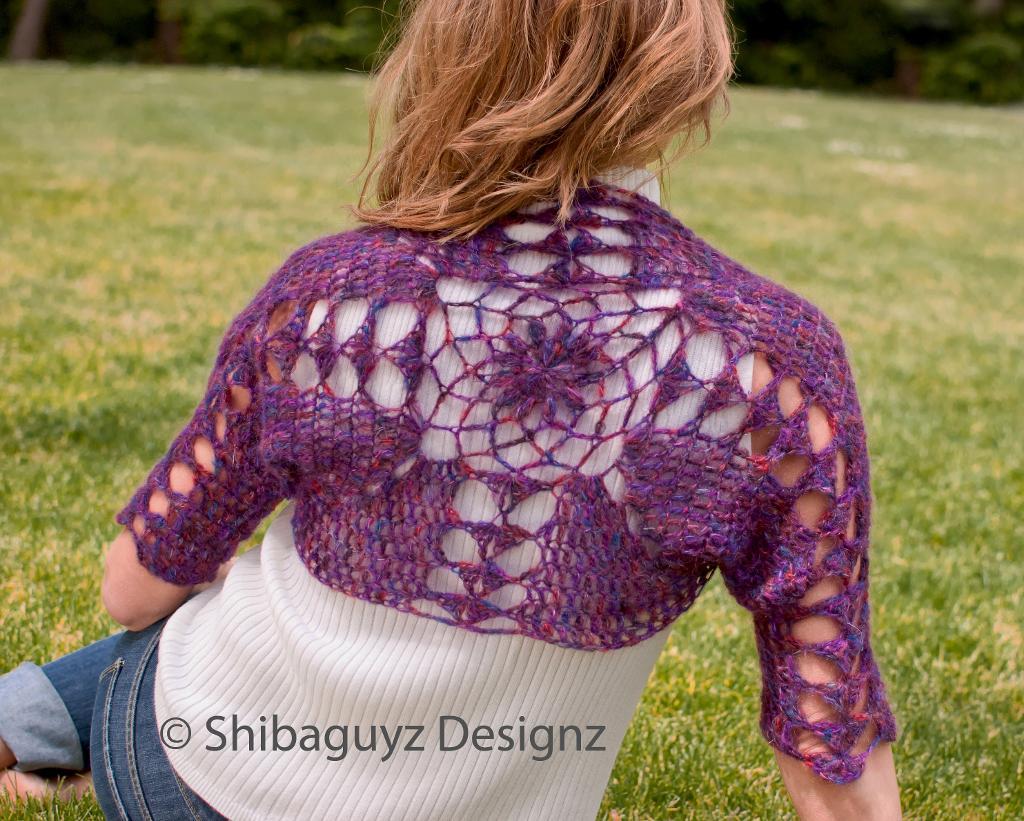 Photo via Bluprint member Shibaguyz.com
Chrysanthemum Shrug
This project only requires one skein of yarn (yay!). The pattern is written for two sizes to ensure a great fit. I love the background story the designer gives us about the chrysanthemum:
"Japanese mythology tells the story of a god escaping heaven to follow his love to the Earth. As he removed his godly clothing, he laid his necklace on the ground, and from it sprouted the chrysamthemum. Since that time it has been used in Japan as a symbol of courage." Get the pattern here.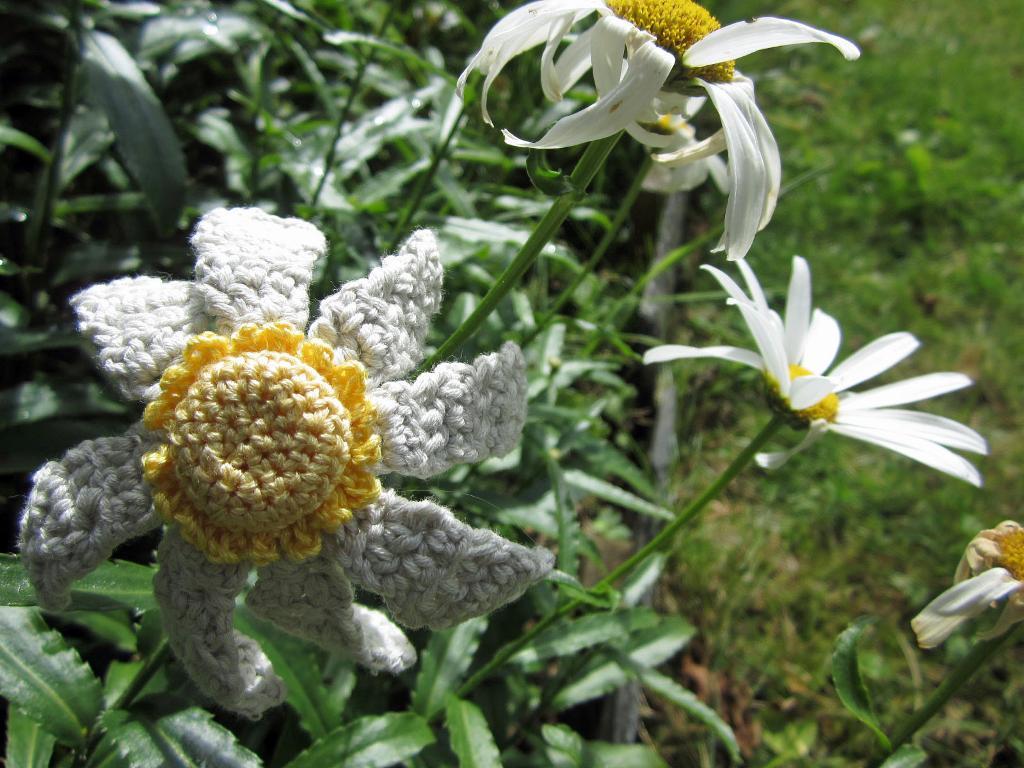 Photo via Bluprint member Silly Lily
Chrysanthemum Flower
Bluprint member Silly Lily went all out for this flower, even using florist wire and tape to make the chrysanthemum as realistic as possible. The flower fits right into the garden!
Get more details on the project here.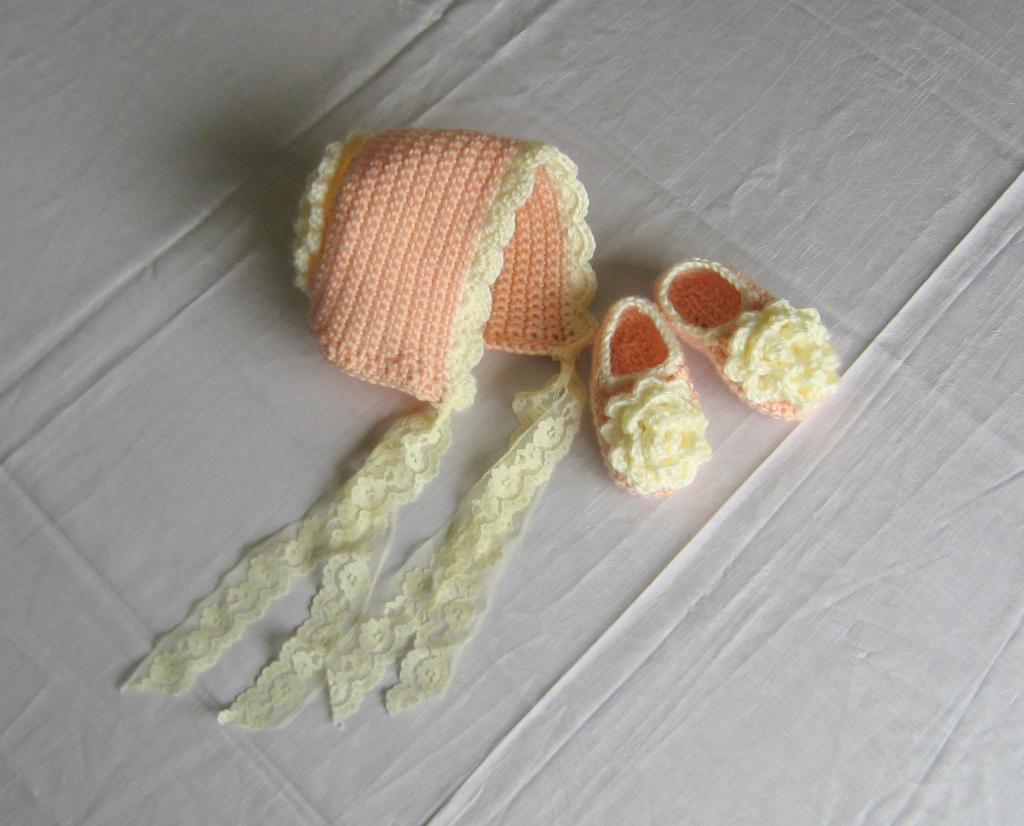 Photo via Bluprint member olya mikesh
Chrysanthemum Bonnet and Booties
I can't decide what I like best about this bonnet and booties set. The vintage lace tie? The chrysanthemums on the booties? I can't choose! Check out the full project to see more photos of the big, gorgeous chrysanthemum on the back of the bonnet, too.
Get more details about the project here.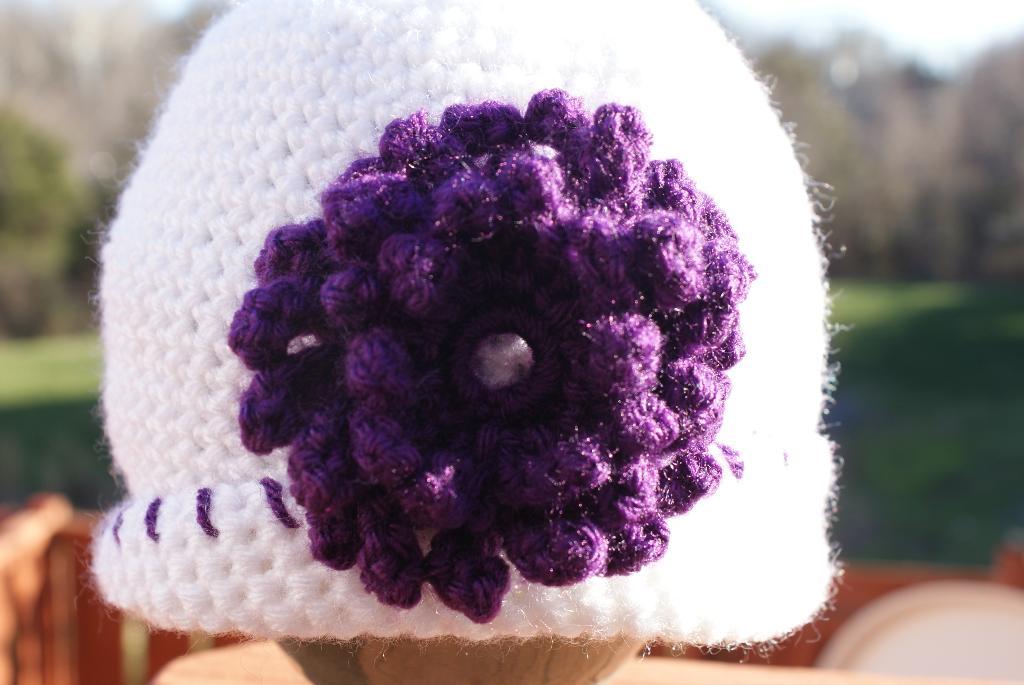 Photo via Bluprint member jkwdesigns
Oh, Anastasia! Hat
This hat is named for the Anastasia chrysanthemum flower. I love the sloping brim and the contrasting whipstitches around it. This is another example of a flower that can stand alone as a brooch or other embellishment. It's like getting two patterns in one! Get the pattern here.
There are plenty more ways you can add little touches like flowers to your knitting or crochet. Crafty Crochet Embellishments with Linda Permann will show you plenty of ways to add that something extra to your work, including flowers that you can turn into quick crochet jewelry.

Knitters who want to add something extra to their projects can try Brilliant Knit Beads with Betsy Hershberg. Imagine a necklace that's a combination of knit flowers and knit beads!
If you can't get enough knit and crochet flowers, check out our September morning glory patterns, plus our October marigold patterns. And stay tuned for December's flower of the month, the poinsettia!
What do you plan to do with the chrysanthemum you knit or crochet?