To bake a cake, you'll need a pan. But that doesn't mean that you always have to stick to standard circle or square shapes. Why not have some fun with a novelty cake pan?
Available in all sorts of clever shapes and sizes, these fun cake pans are bound to inspire some wonderful creations for baking and cake decorating.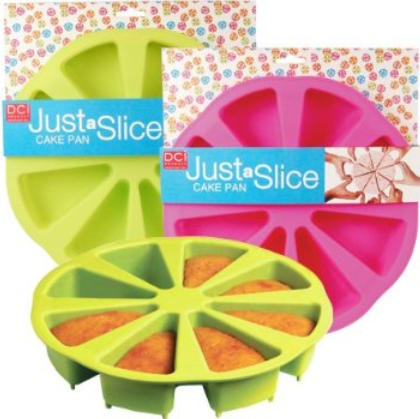 Photo via DCI
Just a slice cake pan:
This clever cake pan has built-in dividers so that the cake bakes up in perfectly controlled portions. Perfect for ensuring even serving sizes, but also a fun opportunity to decorate each slice all-over with icing or have guests decorate their own slice! $8.19 on Amazon.com.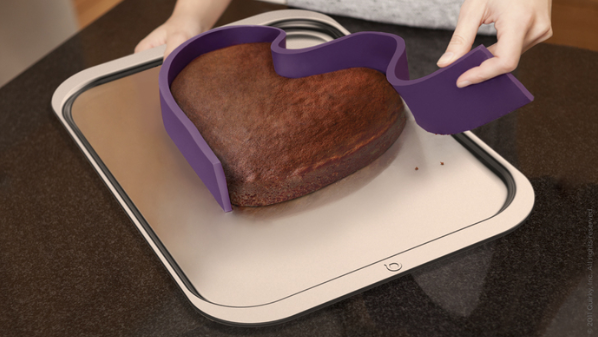 Photo via Quirky.com
Ribbon cake pan:
Although this cake pan is not in production (yet), it deserves a spot on this list because it's just so darn cool! The Ribbon is a modular baking pan that allows you to control the shape and the size of the baking area by using a flexible silicone band that you can shape any way you'd like, that attaches to the steel baking sheet with magnets. Contribute your thoughts to help it become a reality at Quirky.com.


Photo via Munchkin Munchies
Sandwich cookie cake pan:
These cookies have a secret: they're actually cake! Sweetly designed to resemble an Oreo cookie wafer, these cake layers are fantastic when filled with a generous amount of icing to give the visual look of the cookie's creme filling. Of course, you could use lots of extra icing and make it a Double Stuff… $19.99 at Bed Bath & Beyond.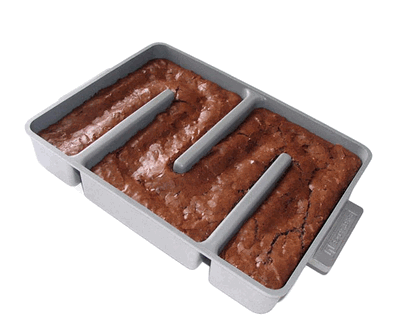 Photo via Chef's Resource
Baker's edge pan:
Are you constantly craving a corner piece? Always get your way with this pan, designed so that every piece is an edge, and there are way more than four corners! While this pan was popularized as a solution for brownies, it works well with cake batter, too. $34.95 at Chef's Resource.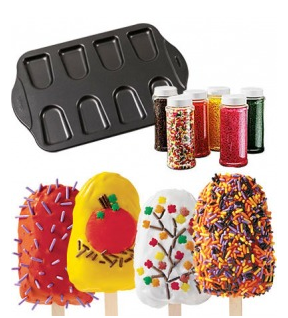 Photo via CakeSpy

Cakesicle pan:
Popsicles? Boring. But Cakesicles? Amazing! For a fun treat that won't melt in your hand, bake up small cakes with popsicle sticks inserted in the batter. Kids (and adults for that matter) will love decorating these whimsical treats. $16.20 on Amazon.com.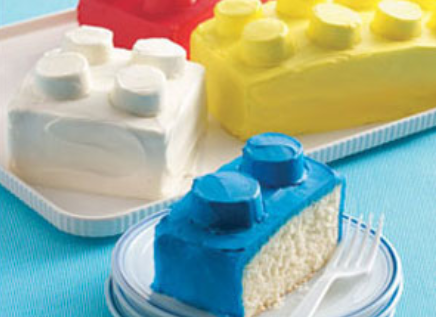 Photo via StyleHive
Lego cake mold:
A delicious homage to the beloved childhood toy! Bake up a few cakes and frost them with primary colors to really bring the theme home. Since this mold is made of silicone, it also works well as a Jell-O mold, too. $33 on Amazon.com.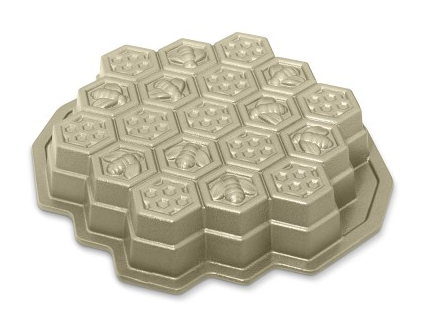 Photo via Williams-Sonoma
Honeycomb cake pan:
Guests will flock to this cake like bees to sweet honey! A cake like this is so pretty that frosting the top would practically be a sin, so either ice it in the middle, sandwich style, or simply dust the top of the cake with confectioners' sugar and call it good! $36 at Williams-Sonoma.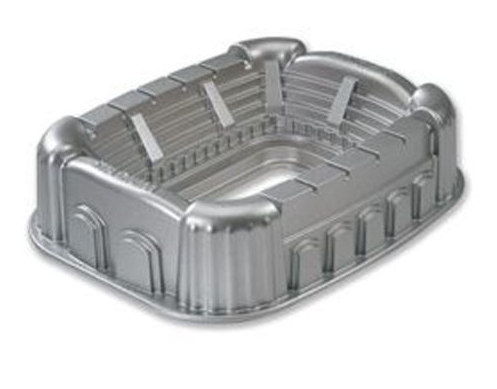 Photo via Nordic Ware
Stadium cake mold:
It's nothing bundt a good time when you bake a cake in the form of a stadium! Decorate it with your team's colors for game day, or even make a stadium rock show scene with this fun cake mold. $79.99 on Amazon.com.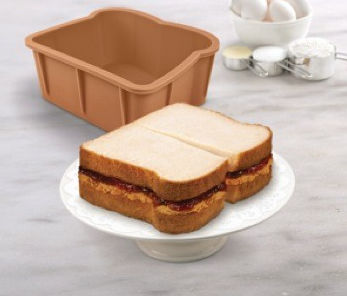 Photo via FRED
Sandwich cake pan:
You've heard of cookie sandwiches. But have you ever heard of a cake that looks like a sandwich? This whimsical cake is shaped like a slice of bread, so that it is easy to split and fill with a variety of flavors to make it look like sandwiches. You could shape fondant to resemble bacon and tomatoes and put them atop green frosting for a BLT look, or add orange or yellow tinted frosting to make your cake look like a grilled cheese. Of course, peanut butter icing and jelly makes for a classic look, too! $15.99 on Casa.com.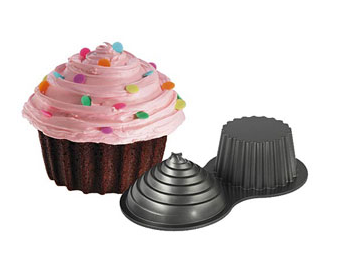 Photo via Wilton
Cupcake cake pan:
Make the most massive and memorable cupcake ever with this giant cupcake cake pan! The two-part pan makes removal easy and assembly a snap, leaving you more time to figure out how you'll decorate. A pretty coating of pink icing with sprinkles is a classic look, but you could also let your imagination go wild and cover with rosettes or unique piping, or cover the cap of the cupcake with fondant for a smooth, refined look. $30.99 on GlobalSugarArt.com.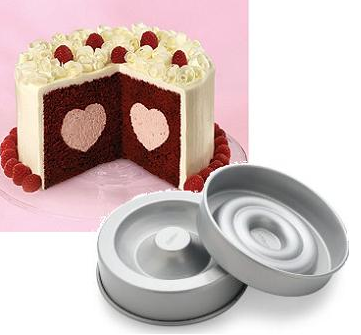 Photo via Wilton
Heart in the middle cake pan:
Love is in the the oven when a cake has a heart in the middle! This fun effect is easily created by using a customized two-part cake pan with a unique recessed shape which allows for a heart-shaped filling. No matter what colors or flavors you choose, it's bound to wow once it's cut into and served. $17.99 on Wilton.com.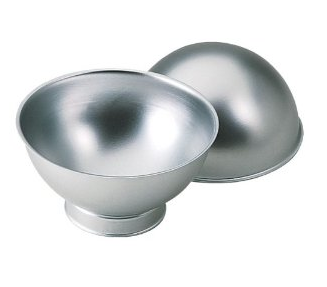 Photo via Wilton
Sphere-shaped cake pan:
Raise the bar on all sorts of cakes by upgrading them from dome shaped to the entire sphere. This two-part pan allows you to create a perfect circle in cake–ideal for creating several types of sport balls, planets, or even a groovy disco ball! $12.21 on Amazon.com.
Great cakes deserve great shapes, and these pans open the door to some seriously fun baking! Once you have your fabulous cake shape, enroll in the FREE Bluprint mini-class Basic Fondant Techniques to decorate it in style.