We usually devote this time of year to suggesting quick gifts you can make or gifts that are great for practically anyone. But instead, we've made a list of a few different projects you should avoid to make sure you don't have a panic attack.
7 projects to avoid for a stress-free holiday knitting season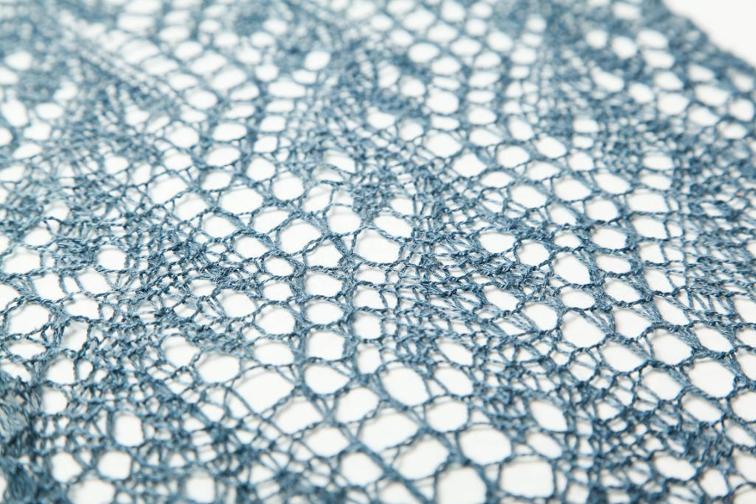 Bluprint instructor Eunny Jang's Lace-Weight Ocean Scarf
1. Projects that use lace-weight yarn
Lace progresses so slowly, especially when you're already distracted by visiting family members, cooking, holiday parties and more. Unless you're using a simple stitch like stockinette and/or knitting with larger needles, save that lace-weight project for a calmer moment when you can focus and enjoy the process.
2. Patterns in chart form
One of my knitting friends recently brought a shawl with a charted lace border to our stitch group. She was planning to give the shawl to a friend as a holiday gift, but she angrily ended up ripping it out, saying, "Why did I ever do this to myself?!" She had made several mistakes with the chart already and ripped back a couple of times.
We've all been there! If you want to make a charted project as a gift, you might just vow to make it in January instead.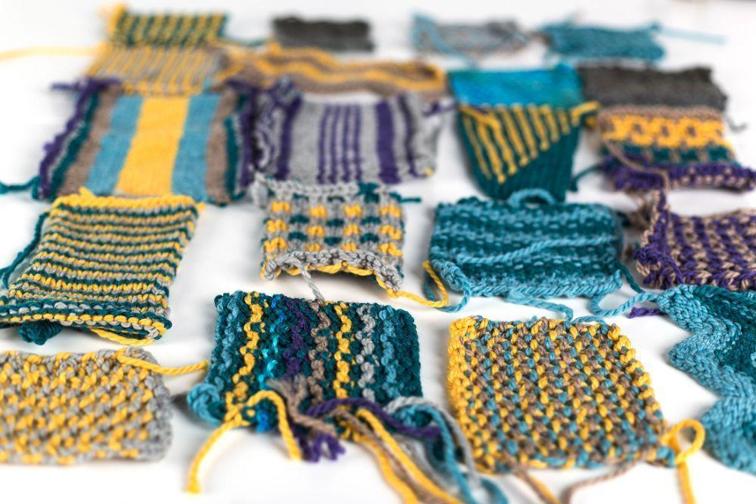 Bluprint instructor Anne Berk's Colorwork Swatches
3. Anything with lots of colorwork
You need to churn out those gifts fast if you want to actually enjoy family time during the holiday. There's no time for twisting floats, reading color charts and weaving in ends!
If you want to work with multiple colors, here's a better bet: use color blocking, simple striping, or a hand-dyed or variegated yarn to more easily incorporate colors. Grabbing lots of small yardages from your stash is another good budget-friendly way to use color without stress.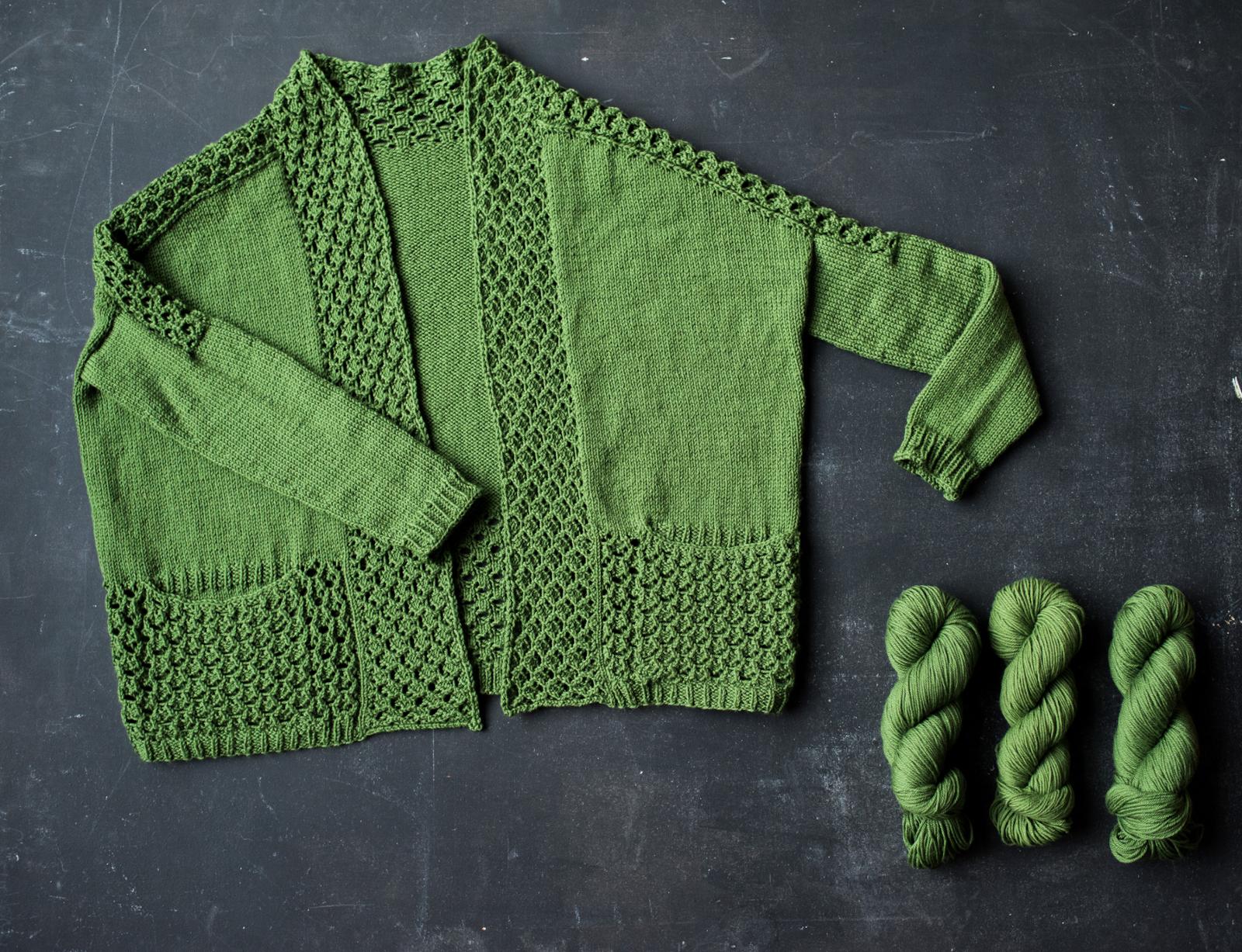 Bluprint instructor Bristol Ivy's Tealeaf Sweater
4. Just say no to sweaters
Sweaters are the ultimate gift, but knitting them around the holidays is not always the best idea. The yarn for sweaters costs more than most projects since you need so much, slicing into your holiday budget. Save the sweater for a birthday or just for a surprise sometime after Christmas when there's no pressure to finish such a big project.
Another reason you might want to avoid a sweater — especially as a surprise gift — is because like style and fit are so personal. Some people like positive ease, others like neutral colors. Unless you know the recipient's style really well, it might be difficult to choose a pattern they would definitely wear.
5. Trying new techniques
If you haven't tried it, the holidays are probably not the time to learn it and apply it to a gift — unless you are a super zen person. (And if that's the case, please tell us your secrets!)
Instead, make that technique your New Year's resolution! You'll be much calmer in January, and your brain will be ready for some new, challenging stitches.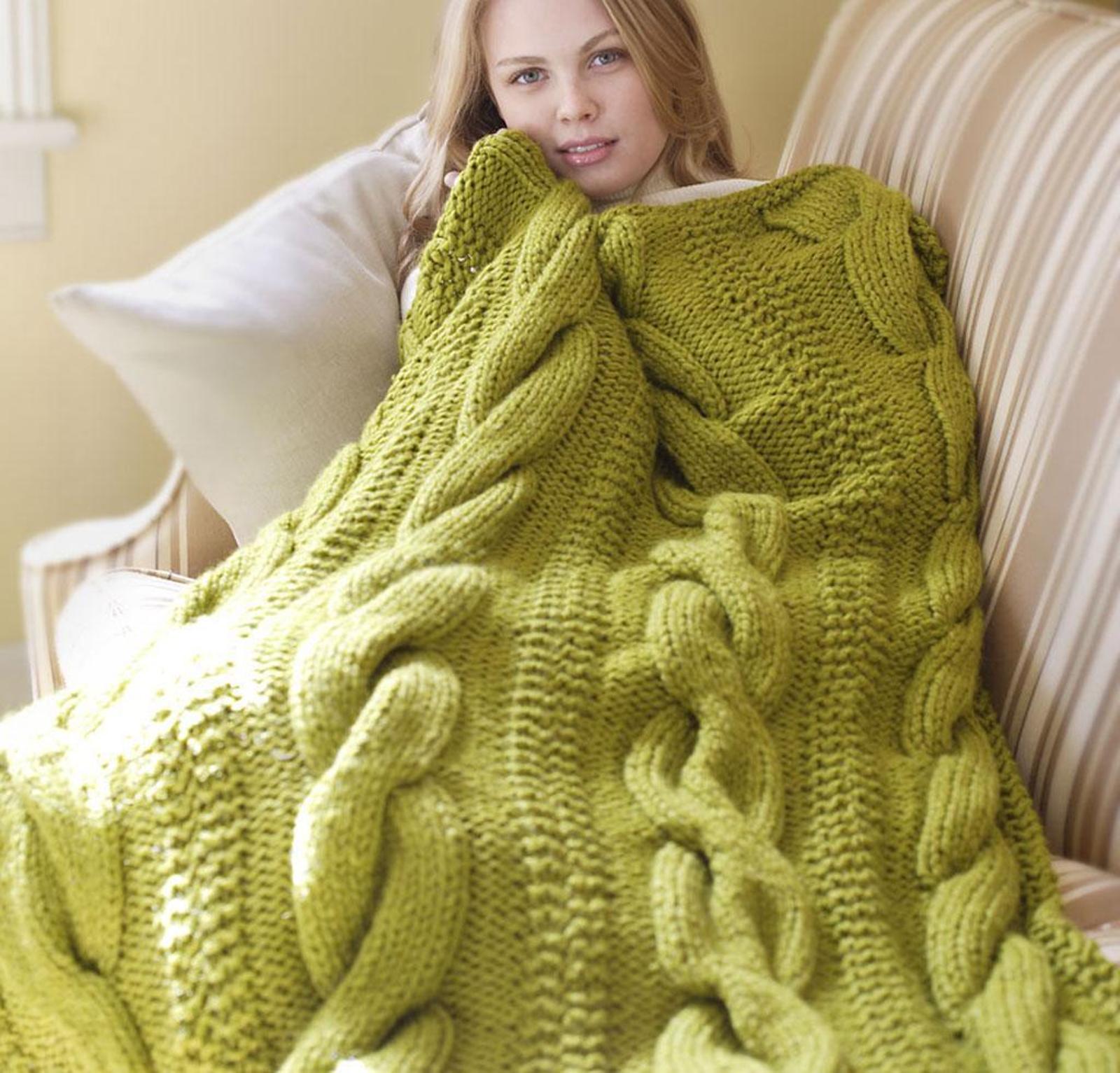 Cable Comfort Throw Blanket Knitting Kit
6. Giant blankets
Most blankets don't have shaping, so they seem like a great idea for a gift. But blankets also take a long time depending on their size, and the supplies cost a lot of money if you're buying good-quality yarn. 
If you really want to knit a blanket but don't have a lot of time, consider a smaller lap blanket instead.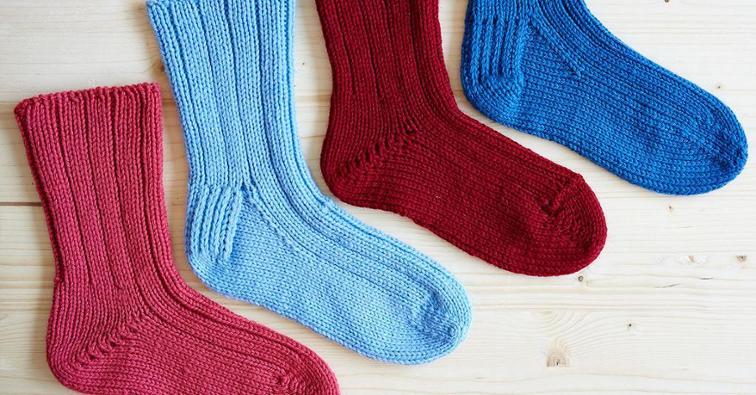 Bluprint instructor Ann Budd's knitted socks
7. Socks with special techniques
A few years ago, I knitted a pair of socks for my husband. I thought I would zip right through it, even though the entire leg of the sock was full of stranded colorwork. By the time I got to the foot part of the cuff-down sock, I was exhausted! I had to give the socks to him post-holiday.
Socks are a great gift for practically everyone, but if you're short on time be sure to stick to a simple, familiar pattern that will move along quickly. If you already know how the construction works, you won't feel nearly as stressed out!
Have you ever knit a gift that you vowed to never knit again? Tell us about it in the comments!