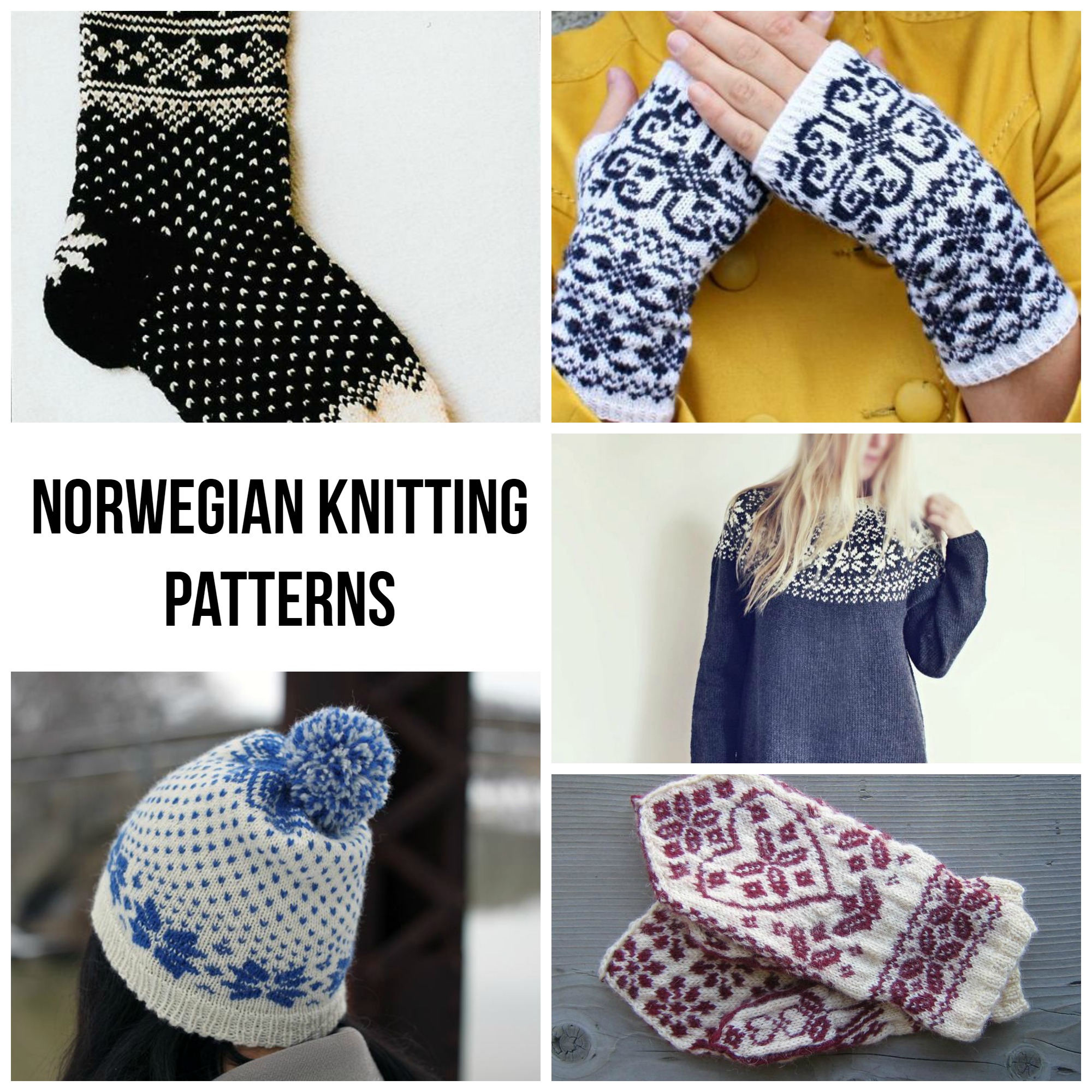 Norwegian knitting patterns conjure images of cozy nights by the fireside. It's easy to see why: Freezing Norwegian winters are not for the faint of heart. But we have a feeling you'll feel so cozy wrapped up in these projects that you'll want to keep them on all year long.
Traditional Norwegian knitting patterns use stranded knitting to create two-color designs with floating strands that help add an extra layer of warmth. Today, knitters combine those traditional designs with modern, updated styles to create accessories and garments that pay tribute to Norway without compromising any of the warmth.
Get cozy and put your stranded colorwork skills to the test with these Norwegian knitting patterns that pair perfectly with your favorite cup of steaming hot chocolate.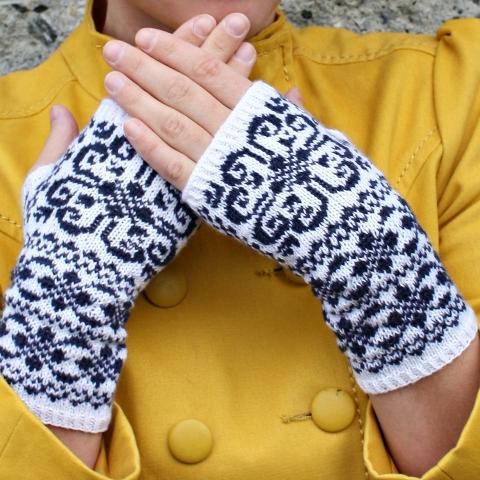 Photo via Craftsy member lisa.revheim
Norwegian Heart Fingerless Gloves
The Norwegian heart design is just as much about warmth as it is design. Designer lisa.revheim added her own touches to the classic pattern, following a centuries-long cultural tradition in the process.
Photo via Craftsy instructor Beth Brown-Reinsel
Norwegian Lusekofte Socks
Can you spot all the Norwegian influences in this sock? Perhaps the most obvious is the single-stitch color change known as lice. You can see the lice here as the white stitches on the foot of the sock. The star motif on the heel is a sweet little extra in this pattern.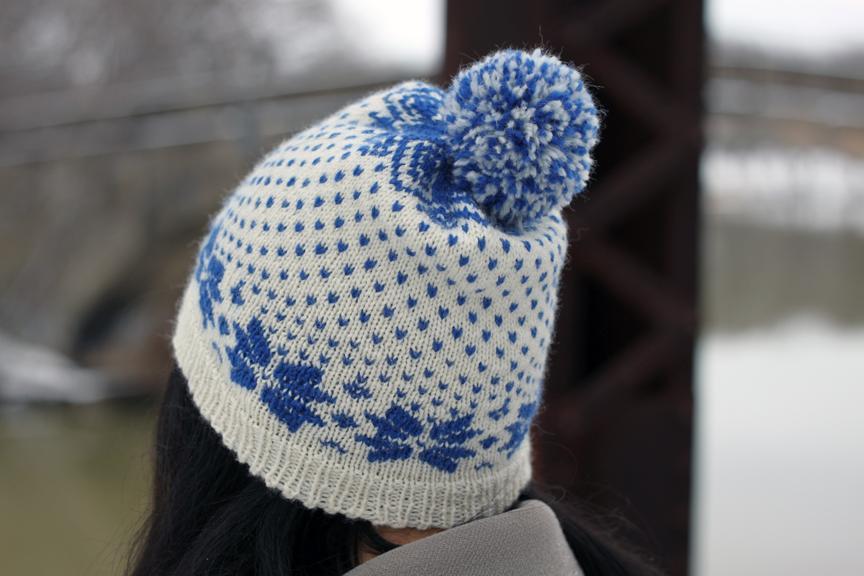 Photo via Craftsy member knottygnome
Tindrer
There are a couple of Norwegian traditions at work here: the lice pattern on the hat body, plus the two-color Norwegian star pattern near the brim. The pompom is totally optional, but it certainly contributes to the snowy, Scandinavian look.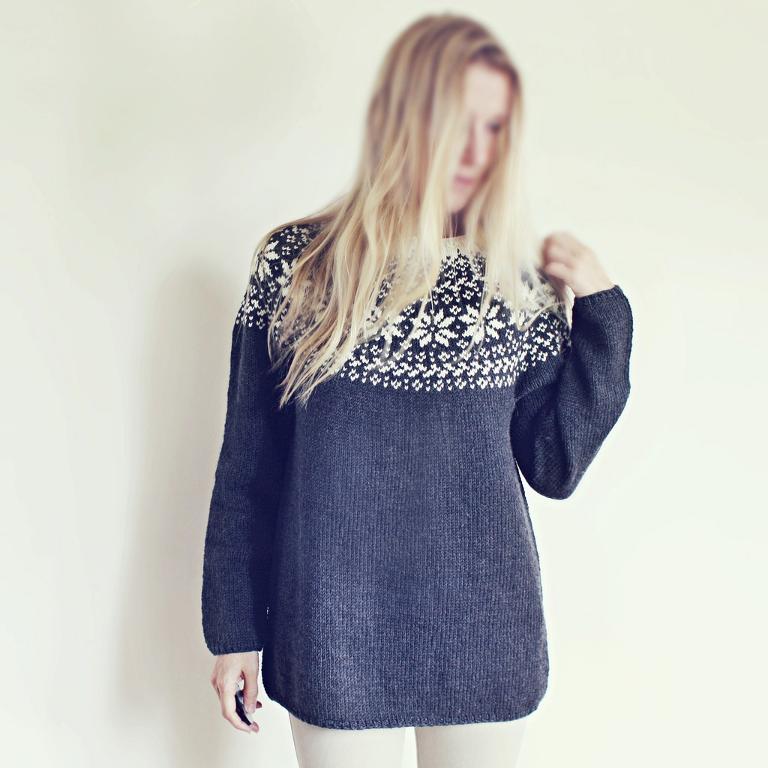 Photo via Craftsy member Katrine H
Norwegian Woods Sweater
What better place to show off traditional stitches than the yoke? This sweater puts the design front and center. The fit of the sweater is purposely loose and comfortable. It will soon become your favorite sweater!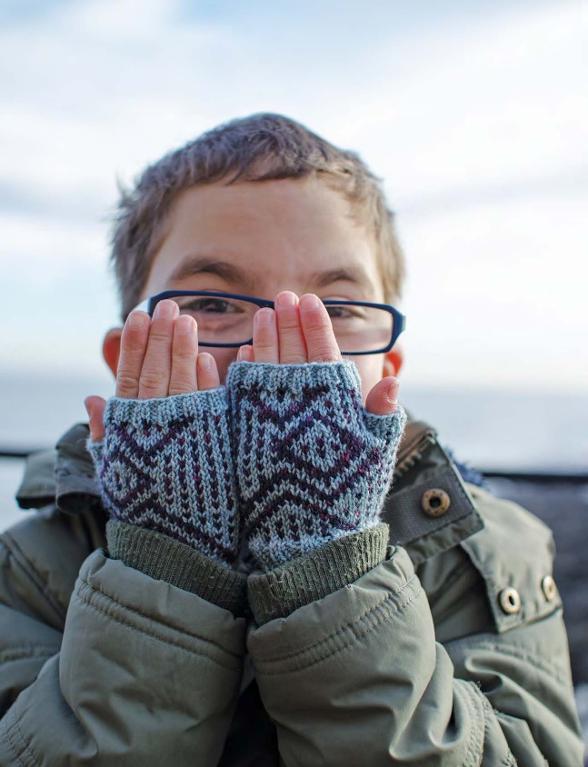 Photo via Craftsy member Cooperative Press
Doodle Colorwork Fingerless Gloves
We just can't seem to get enough of that lice stitch, can we? These modern gloves can be knit with or without the fingers. (Hint for beginners: The fingerless version is way easier!) Both versions will give you plenty of colorwork practice.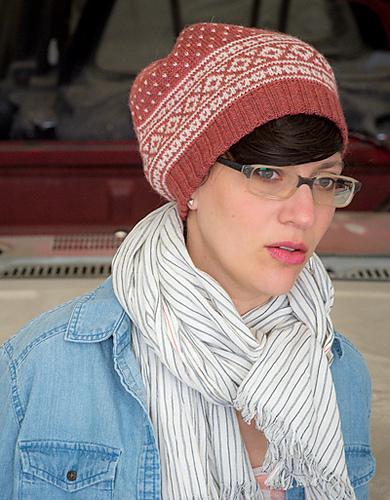 Photo via Craftsy instructors Kate Gangnon Osborn and Courtney Kelley
Gretel
The most familiar and traditional Norwegian stitches are those found on Setesdal sweaters. Setesdal sweaters were originally only for men, but clearly that has changed! This hat was inspired by those very Setesdal stitches and designed by Craftsy instructors Kate Gangnon Osborn and Courtney Kelley, the ladies behind the New Directions in Lace: Hats class.