When you want pizza now, there's no way you are willing to knead dough, much less wait for dough to rise for hours. But that doesn't mean that you have to call the delivery boy instead of cooking. You can simply make a no knead, no rise pizza dough.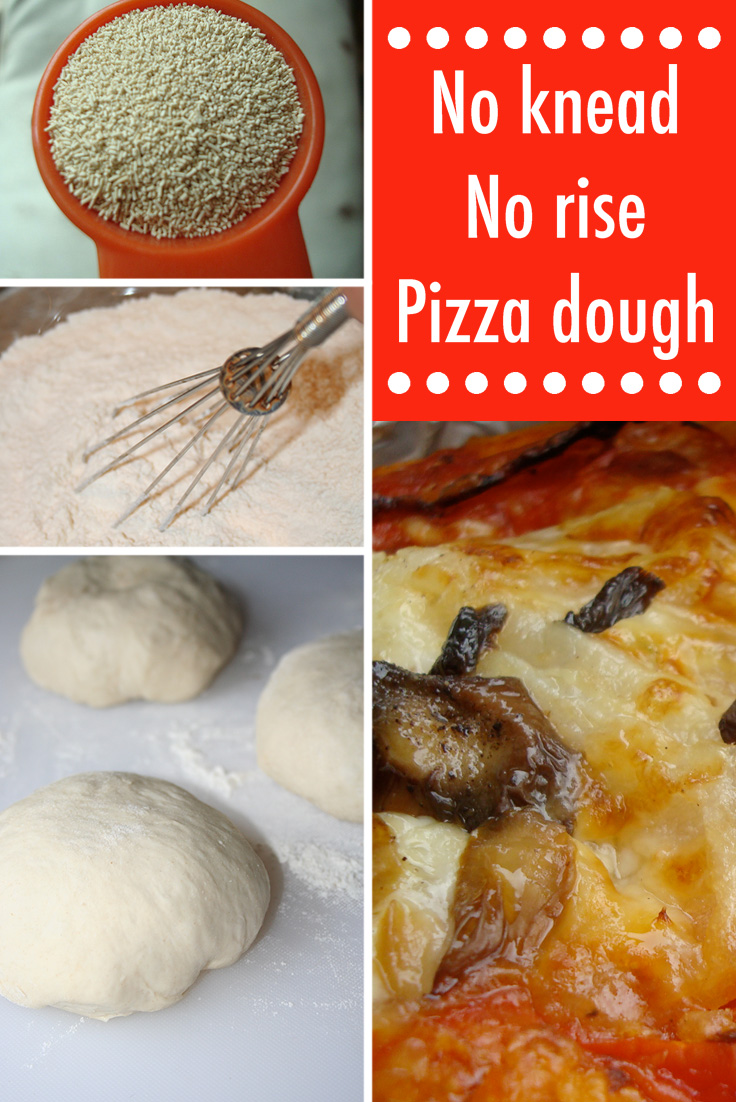 Photos via CakeSpy
This recipe is intended for immediate use. Why? Well, you don't have to wait for, but that doesn't mean it won't rise if you give it the chance. If it sits, it will rise a bit, though it's still useable.
Top this no rise pizza crust with whatever toppings you like, or even split it up and make mini individual pies. This quick rise pizza dough recipe is bound to be added to your regular dinner recipe rotation.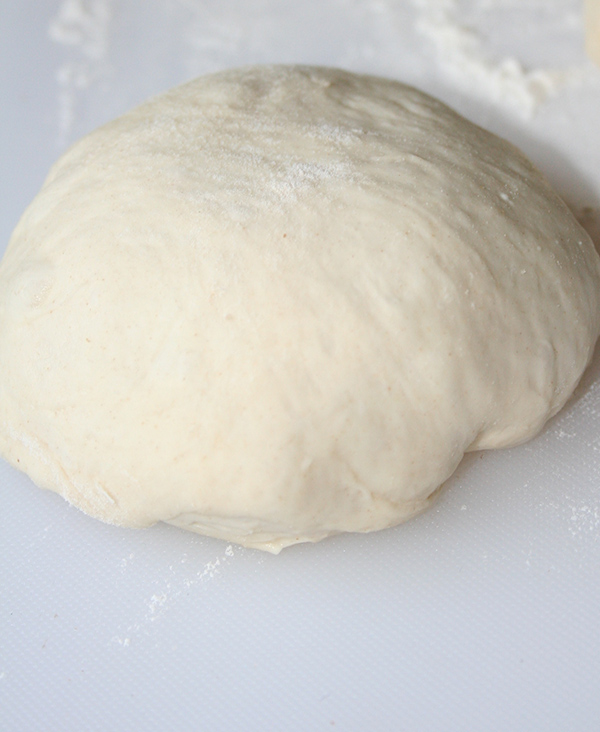 No knead, no rise pizza dough
This easy no rise pizza dough recipe comes together in minutes, so that you can have completely homemade pizza crust in a little over half an hour. The texture of this pizza dough is not quite the same as a kneaded or raised dough, but the flavor is delightful.
Prep time: 15 minutes
Cook time: 15 minutes
Ingredients:
3 cups all-purpose flour

1 (0.25 ounce) package active dry yeast

1 teaspoon salt

1 tablespoon honey

2 tablespoons olive oil

1 cup lukewarm warm water (110 F/45 C)

Cornmeal or flour, for dusting baking surface
Instructions:
1. Preheat the oven to 400 F. 
2. In a large bowl, combine the flour, yeast and salt. Whisk to combine. 
3. Add the honey, olive oil, and water. Switch to a wooden spoon to combine everything.
4. Shape the dough into a ball; this will ensure that you have even surface area to shape it. Using floured or oiled hands, spread the dough until it reaches the size you'd like. Place it on a flour- or cornmeal-dusted baking surface (this might be a pizza peel if you are baking on a pizza stone).
5. Top the dough with your desired toppings, leaving a small rim of dough untouched around the perimeter so that a crust can form. 
6. Transfer dough to a baking surface, put in the oven and bake for 15 to 20 minutes.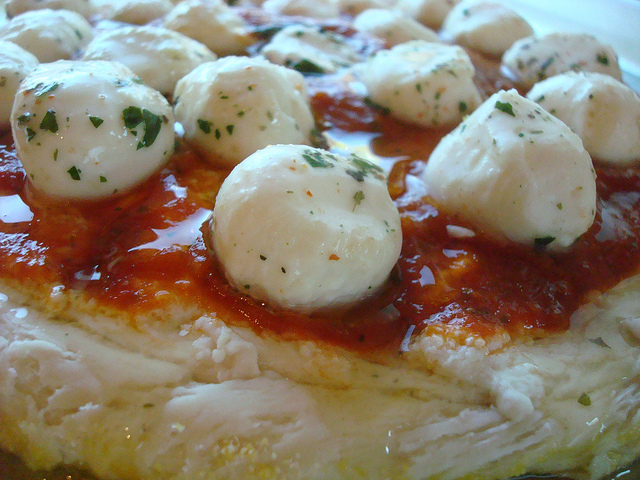 How to bake the no rise pizza dough
If you formed and topped your pizza on a peel, transfer the pizza to your baking surface (if you formed your pizza on a baking surface, it's already there). Place the pizza in the oven, and bake until the cheese has melted and the crust has browned to your liking.
The bake time will vary depending on the size you stretch your dough out to and how many toppings you put on the dough. In general, bake times will vary between 15 to 20 minutes, but keep an eye on the pizza, especially if this is your first time making it this way.
Ingredient notes
You can use all-purpose flour, or substitute half whole wheat flour to create a heartier version of this crust. If you'd like to use all whole wheat or an alternate flour, you may need to adjust the amount of water added to the recipe, as whole wheat and whole grain flours absorb more moisture than all-purpose flour. Read our tips for working with whole grain flours in bread.
This recipe has not been tested with gluten-free flours. 
No honey on hand? You can substitute 1 tablespoon of white sugar for the honey.