Summer is the season of an abundance of produce, which makes it the perfect season for cooking, except that it is often too hot to even think about turning on the oven. Forget about a roast chicken or a long simmered braise, this is the season for hearty salads, grilling outside and meals with little more effort than opening up a can of beans.
If you are too hot to cook but are still looking for ways to use up this season's bounty, I've gathered a few of my favorite inspirations for no-oven recipes.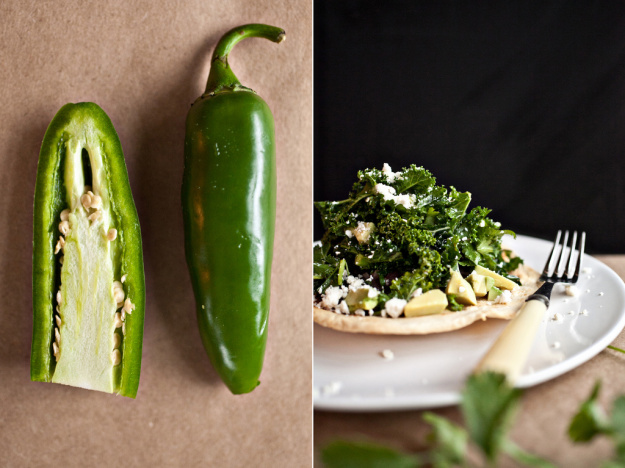 Ceviche tacos
Ceviche is a great solution for a healthful, no-cook meal. The acid in the brine or vinaigrette is enough to just cook the tender fish. You can also do this same method with shrimp. Serve it in a taco shell as they do here or over greens for a hearty salad.
Recipe for Mexican ceviche tacos.
Open-faced tuna and fennel sandwiches
A thick slice of bread, fragrant fennel and great quality canned tuna — now that sounds like the perfect dinner to me.
Recipe for open-face tuna and fennel sandwiches.
Black bean tacos with veggie slaw
Here she suggests cooking dried beans, but in the summer I'm all about opening up a can of beans then hitting them with flavor via minced garlic, fresh cilantro, lime juice, dried cumin, etc. It turns bland beans into something special.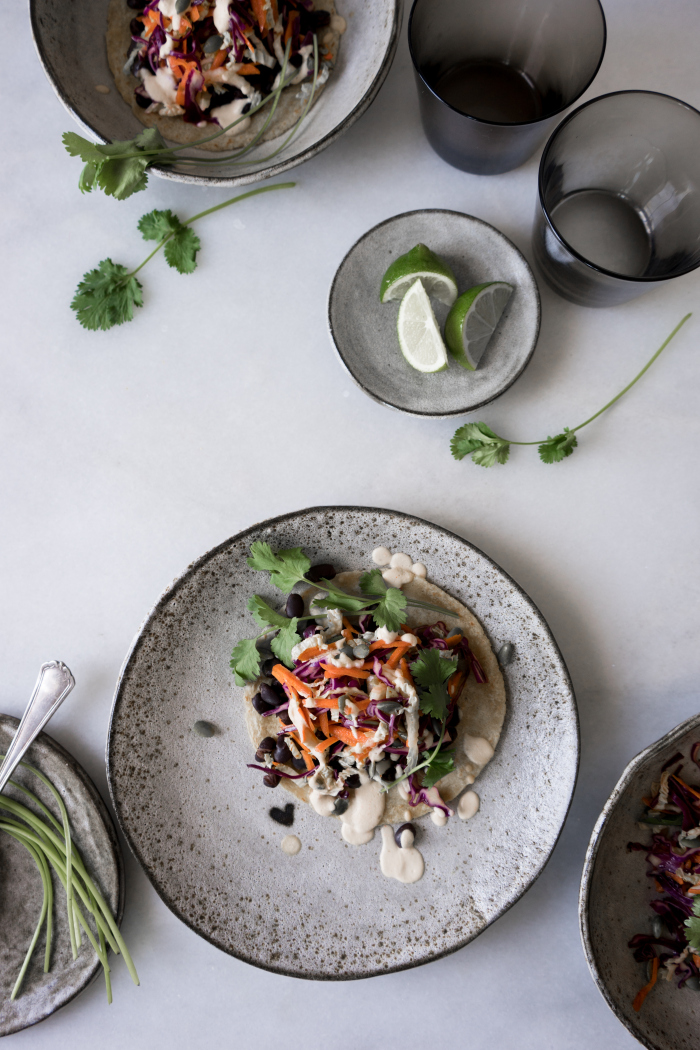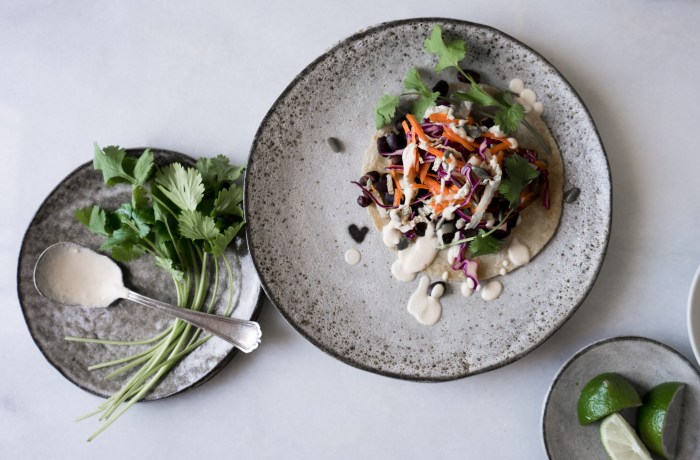 Photos via Sasha Swerdloff // Tending the Table
Jalapeño and lime marinated kale tostada
This is one of my favorite no-oven recipes. It is almost like you are "ceviche-ing" (I just made that word up) kale as the acid tenderizes the kale and softens its often tough bite.
Recipe for jalapeño and lime marinated kale tostada.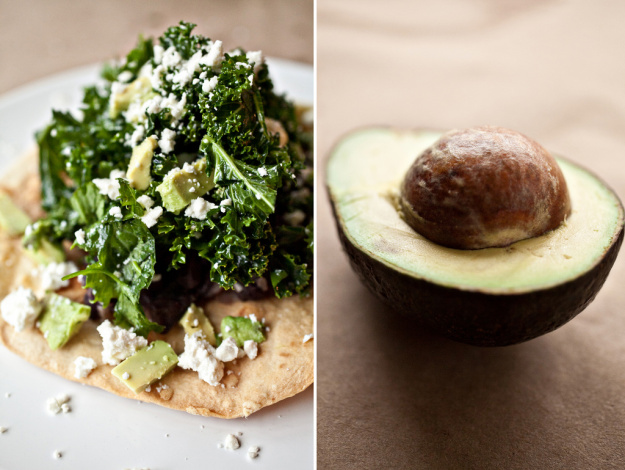 Smoked salmon salad
Smoked salmon is a great no-cook dinner option. Use it in a salad as they do here or make a hearty sandwich with arugula, smoked salmon, capers and aioli.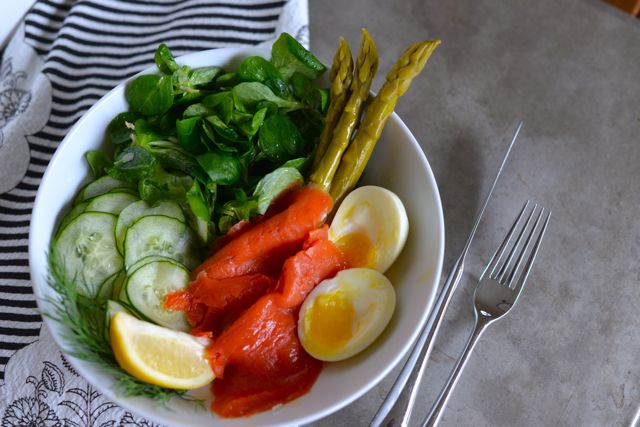 Photo via Daytona Strong // Outside Oslo
Gazpacho
Gazpacho is the perfect way to show off summer's finest produce while at the same time saving yourself from the heat of the stove. Classic gazpacho is based on tomatoes, and this recipe tends toward the classic with the addition of fennel. A good glug of olive oil gives this summery soup a creamy and thick texture. Add loads of fresh herbs, especially basil for a very fragrant and refreshing dinner. Top with fresh crab, smoked salmon or tuna to add more heft.

Cheese + meat

No recipe needed here, it's just a matter of gathering a few things from the store. Grab and assortment of cheeses, meats like prosciutto, pepperoni and salami, a few pieces of fresh fruit, crackers and bread and a couple of items from the salad bar like marinated olives and roasted peppers. This, with a glass of rosé is indeed my favorite summer dinner.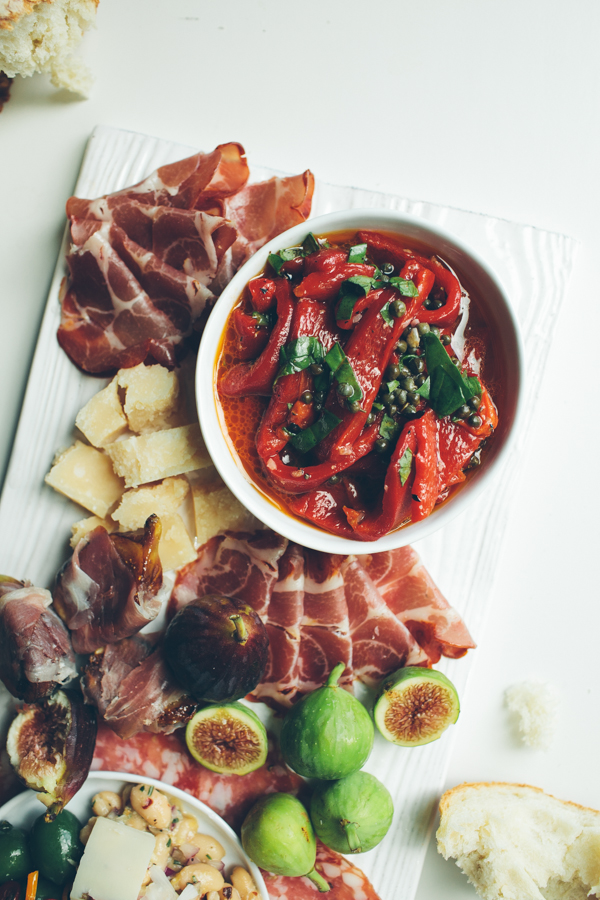 When the house is hot and summer is in full swing what do you do for dinner? I would love to hear your go-to no-oven recipes. Please share in the comments!