Homemade ice cream is one of the most delicious treats you can serve during the summer — or whenever you want a frozen dessert, for that matter. The only problem with homemade ice cream is that most recipes call for an ice cream maker. Ice cream makers are great pieces of equipment if you make ice cream on a regular basis, but they can take up valuable storage space in your kitchen if you don't. Fortunately, one of my favorite ice cream recipes doesn't call for an ice cream maker — and it doesn't require churning of any kind! Start with my base for No-Churn Vanilla Ice Cream and you'll have your freezer well-stocked in no time!
Photos by Nicole Weston of Baking Bites
This ice cream base is made with only three ingredients: sweetened condensed milk, heavy cream and vanilla extract.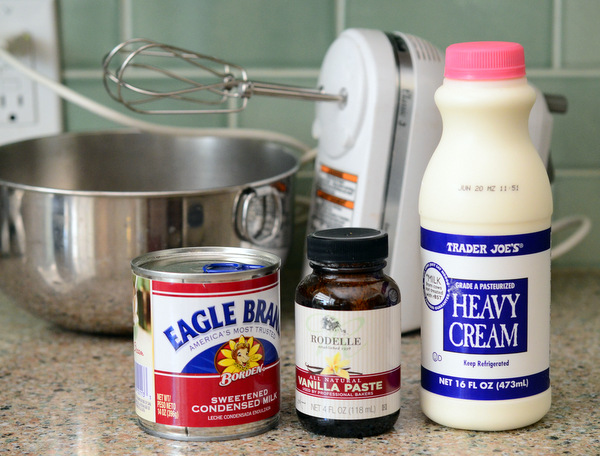 The sweetened condensed milk provides all the sweetness that your ice cream needs without the need to cook anything, streamlining the ice cream-making process. The heavy cream is whipped to stiff peaks and folded into the sweetened condensed milk, adding tiny air bubbles to the ice cream in the same way that an ice cream maker does.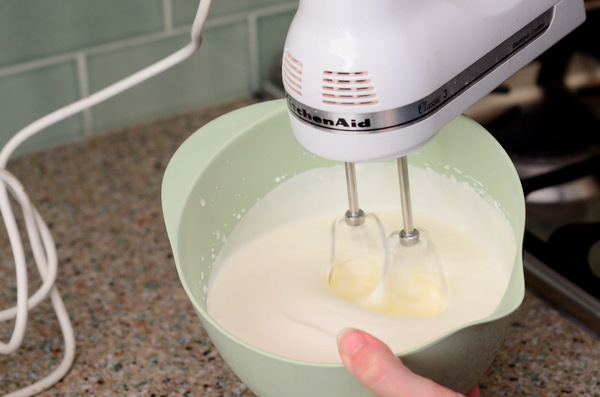 The vanilla extract is where most of the flavor in this ice cream comes from. A good quality vanilla extract is essential for infusing a rich, floral vanilla flavor into every bite of your ice cream. If you have vanilla bean paste, that can also be used — with the added bonus that you'll get to see flecks of vanilla bean in your finished product.
Once you have your base, you simply need to pour it into a freezer-safe container and allow it to firm up. I like to use a loaf pan, since it allows me to scoop the ice cream easily, but any bowl will work. The ice cream will need to freeze for several hours until it firms up, and I try to make ice cream the night before I intend to serve it.
No-Churn Ice Cream Recipe
Serves: 6
Ingredients
1 14-oz can sweetened condensed milk
2 tsp vanilla extract
2 cups heavy whipping cream
Step 1.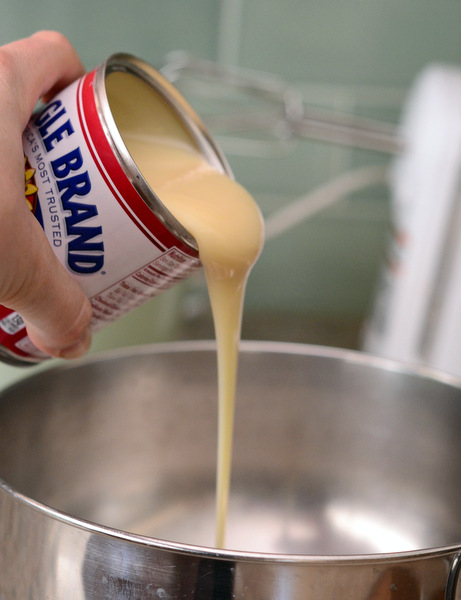 In a large bowl, whisk together sweetened condensed milk and vanilla extract until well-combined.
Step 2.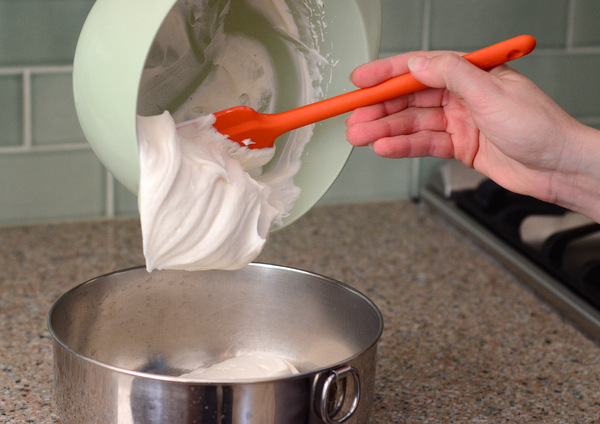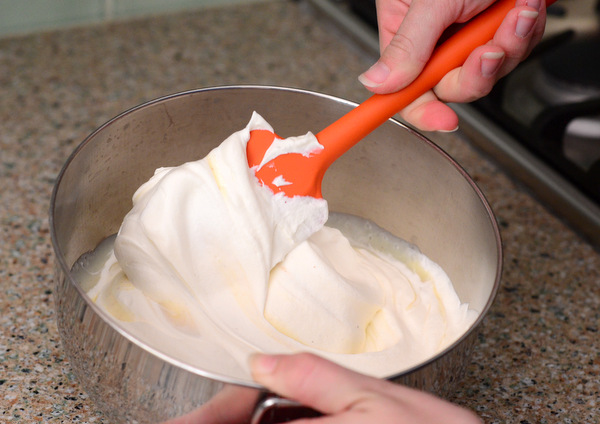 In a large bowl, whip heavy cream to stiff peaks. Fold heavy cream into sweetened condensed milk mixture, folding until the mixture is uniform in color. Pour into a loaf pan or other freezer-safe bowl and freeze until firm, 6-8 hours.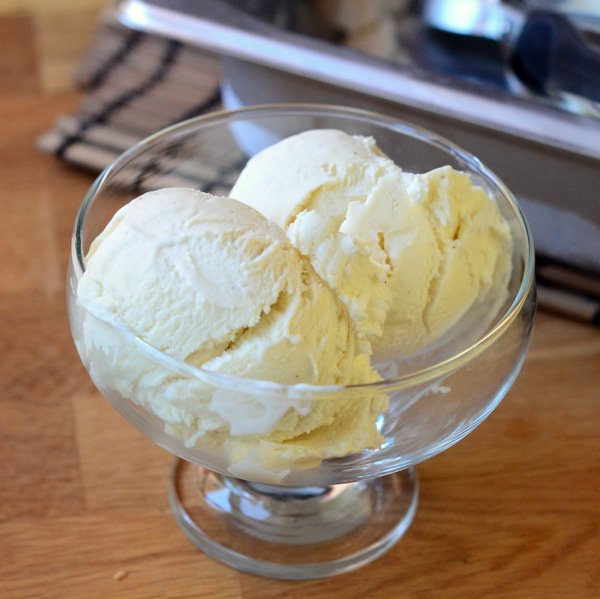 Making Other Flavors
The easiest way to make other flavors out of your vanilla ice cream base is by adding mix-ins. I am particularly fond of simple flavors like chocolate chip and cookies and cream, and you can easily stir chocolate chips (I recommend using mini chocolate chips) or crushed Oreo-type sandwich cookies into your ice cream base before freezing. Other flavors, like peppermint or coffee, can be added by substituting a portion of the vanilla extract with another flavor.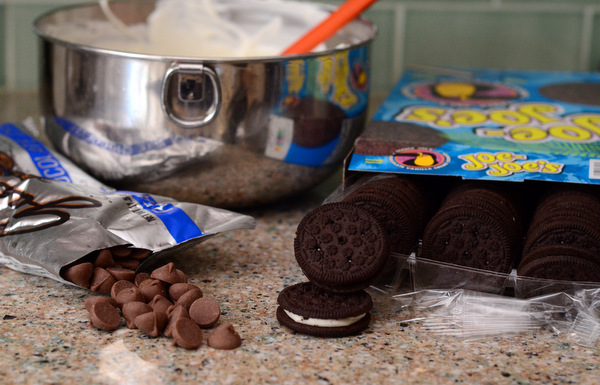 Chocolate Chip:
Stir 1/2 cup mini chocolate chips into ice cream base and freeze.
Cookies 'n' Cream:
Crush 8-10 Oreo-style sandwich cookies. Fold crushed cookies into ice cream base and freeze.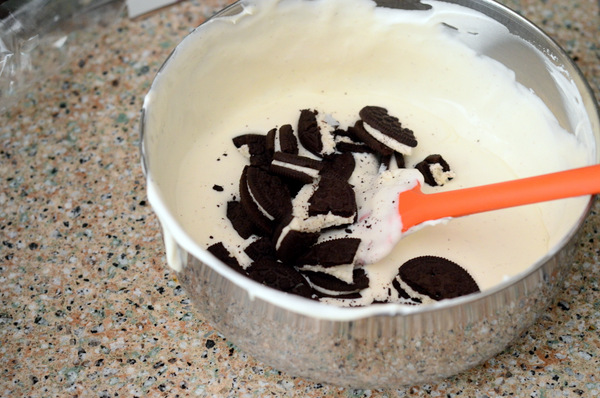 Mint Chocolate Chip:
Replace 1 teaspoon of vanilla extract with peppermint extract. Stir 1/2 cup mini chocolate chips into ice cream base and freeze.
Coffee:
Dissolve 1 tablespoon of instant coffee into 1 tablespoon of warm milk. Add coffee mixture to ice cream base along with vanilla extract.