Cheesecake is a universally beloved dessert, but it can be a big pain to make. This easy no-bake lemon cheesecake recipe has all of the flavor of its baked cousins without any of the hassle. Their creamy texture and bright flavor will leave everyone licking the bowl and clamoring for more!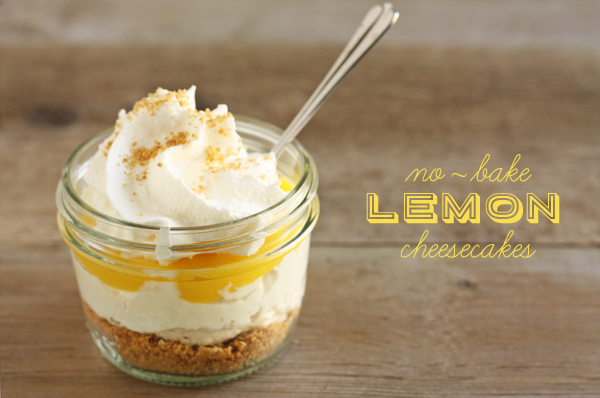 Easy no-bake lemon cheesecake recipe
Serves 12
Note: Homemade lemon curd is pretty easy to make, even if it seems a little intimidating. But if you just don't have time (or if you don't want to bother), you can always use store-bought lemon curd. You can find it by the jams and jellies at most grocery stores, especially high-end ones.
For the lemon curd layer:
7 egg yolks
2 whole eggs
1 cup plus 2 tablespoons granulated sugar
2/3 cup fresh lemon juice
1/4 cup lemon zest
Pinch of salt
4 tablespoons butter
3 tablespoons cream
Whisk the eggs yolks and whole eggs in a nonreactive saucepan. Add sugar, lemon juice, zest, salt and butter, and whisk to combine. Cook over medium heat, whisking constantly, until thickened, about 10 minutes. Pour through a fine mesh sieve into a medium bowl, add cream, and whisk. Cover with plastic wrap (put the plastic wrap down on the surface of the lemon curd) and refrigerate until chilled through.
For the cheesecake layer:
1 cup heavy cream
2/3 cup granulated sugar
2 bricks cream cheese, softened
In a medium bowl, combine heavy cream and sugar. Beat on high until stiff peaks form. On low speed, beat in cream cheese until mixture is smooth.
For the graham cracker layer:
14 graham crackers
4 tablespoons melted butter
Process the graham crackers in a food processor until finely crushed. Combine graham crackers crumbs with melted butter in a medium bowl.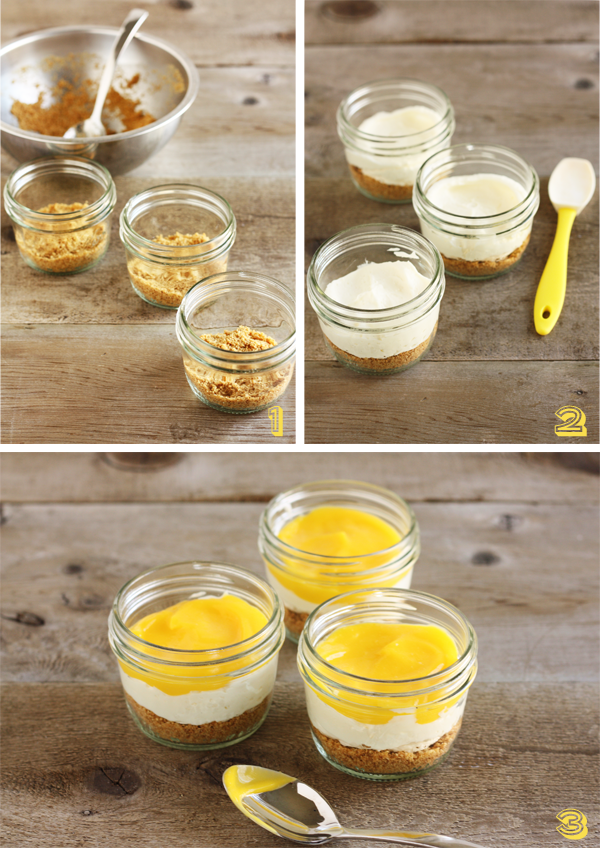 Putting them together:
Line up 12 8-oz serving cups. Divide the graham cracker mixture evenly among the cups, and gently press it into the bottom of each cup. You don't have to worry about packing it down much.
Using an ice cream scoop, divide the cheesecake mixture evenly among the 12 cups. After scooping out all of the cheesecake mixture, use a small spoon or spatula to evenly distribute the cheesecake in each cup.
Divide the lemon curd evenly among the 12 cups. As with the cheesecake, use a small spoon or spatula to evenly spread out the lemon curd in each cup. Serve topped with whipped cream.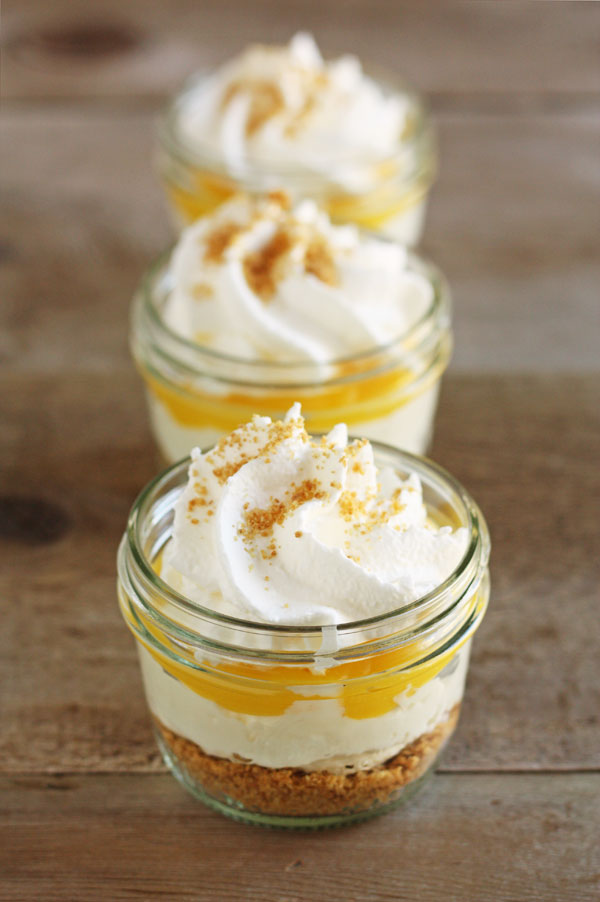 I've been topping everything I can think of with lemon curd lately and am completely in love with it. It really makes these no-bake cheesecakes sing, but I have a feeling that they'd be equally delicious with lots of different tasty toppings, such as the rich lemon thyme curd or toasted almond pastry cream.
Cheesecakes that have everyone begging for more?
The secrets are in this online class! From irresistible fillings to addictive crusts, learn how to make the meanest cheesecake around. Enroll Now »