Every crafter starts with the basics. Ask a group of sewers what their first project was, and there's a good chance they'll all tell you it was a pillowcase. Most knitters and crocheters probably started with a scarf. Even though we all start at the beginning, none of our crafting stories start the same.
Take, for example, Bluprint painting instructor Nina Weiss's journey as an artist. It started when she was a little girl, and her growth from there is completely inspiring.
We couldn't help but fall in love with Nina's heartwarming story, and we think you'll feel the same way. Read on…
I am on the ramp at the Guggenheim Museum with a little plastic purse and compact. I am in a gallery on the Upper West Side in front of an abstract painting. The gallerist asks "What do you see?" I say "rain," and she lets me know that is a good answer.
I am playing with my favorite toy: a color wheel with transparent disks of color that let me mix primaries and secondaries.
I am drawing on the floor with my father on a big roll of thin white paper from the medical center.
These are among my earliest memories.
People ask me, "Were you always an artist? When did you know you were an artist?" I think I first officially knew when I was 11 years old, when I asked my mom for art lessons.
I found myself at my first lesson, so excited, standing in front of an easel in some lady's basement. "What should I do?" I asked.
"Just paint what you feel," was her answer.
I never went back there. I asked my mother for "real" art lessons. She found a small art school in a neighboring town with a real studio — props, easels and lighting. I copied my first master, painted my first still life and began to form my life as an artist.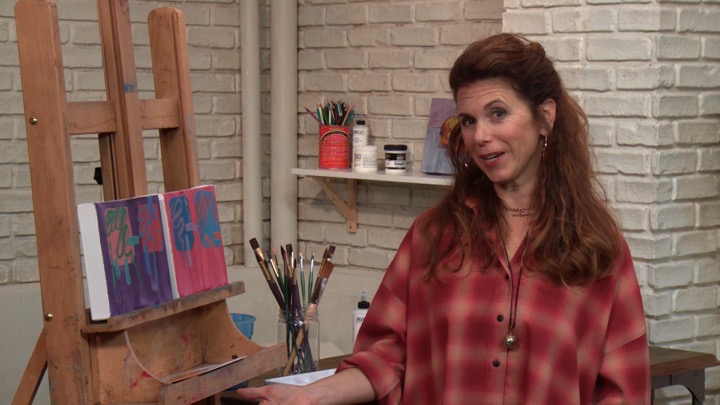 Every Saturday, I took the train into Manhattan to attend the Art Student's league, studying figure drawing. At home, I continued to copy masters and began painting replicas of my favorite rock albums…including a huge rendition of Elton John's "Goodbye Yellow Brick Road" in oil.
I applied to, and was accepted at, several colleges at age 16. I skipped twelfth grade and began college while still 16 at a small art college in Pennsylvania, then moved to the Midwest to attend grad school and study art education.
My art trajectory has never wavered. Art saved me from a difficult childhood and allowed me to move away from home, into the world and through the world with a confident identity.
I tell everyone that my whole life has been art therapy. I always knew that it was important to find a way to make myself happy.
Art is where I feel happiest, safest and calmest.
I love sharing this joy with students — showing them the path into this other world where happiness, accomplishment and self-confidence is achieved.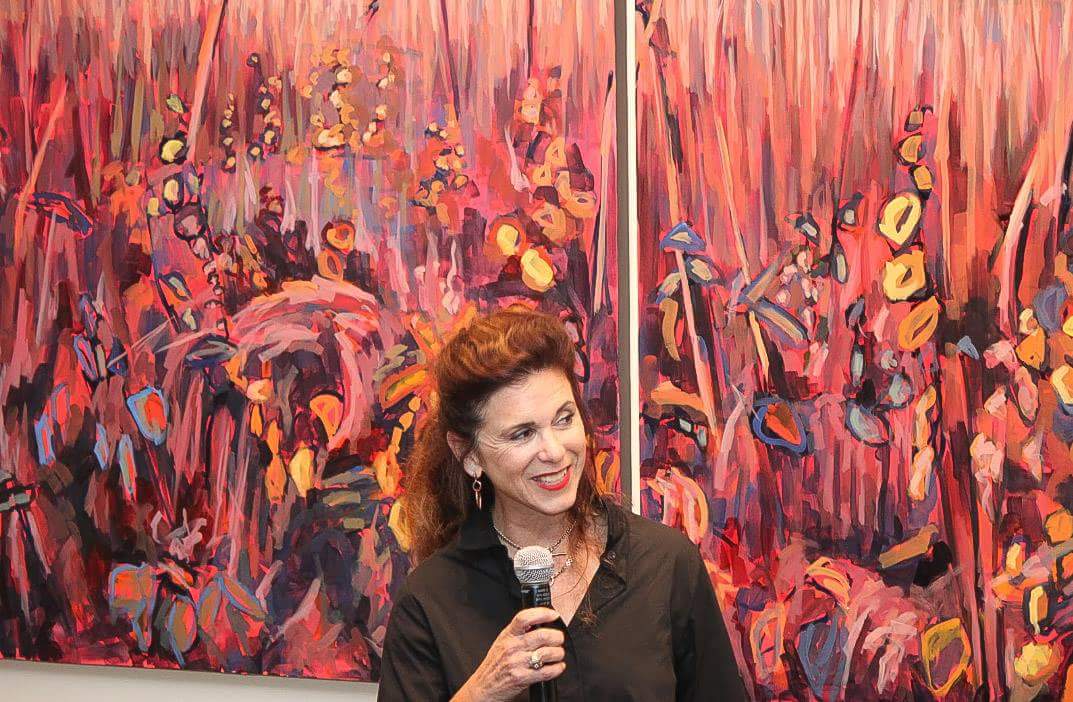 We hope you've enjoyed Nina's story as much as we did! If you'd like to paint with Nina, you can join her in her Bluprint class. In the meantime, we want to know: What was your magic moment?