Looking for the perfect necklace to accessorize your favorite outfit? There are so many lengths and styles to choose from that sometimes it can seem overwhelming.
Here's a quick and simple necklace length guide to help you perfect your pieces!
 Image via Jonelle Maira, Design Thrift.

Photos via Craftsy members Crafty Spright and ZaneyMay 
14″ Necklace: Choker
Wraps closely around the neck.

Chokers can be made from a variety of different materials, including velvet, metal, ribbon, lace, beads and rhinestones. The style of a choker can also vary greatly depending on the materials used —Everything from formal and elegant to gothic. Chokers are very on-trend for the summer of 2015, so you're likely to see them everywhere. They're a great choice to accompany a high-necked top or dress, and they're also a fun statement accessory. Chokers work best on women with long, thin necks.

Photos via Craftsy members Abby Hook, DafnaDar, BienAimeBeloved 
16″ Necklace: Collar
Falls around the base of the neck.

This necklace length is a good choice for when you want to accessorize a high neckline but prefer something with a little more breathing room than a choker. While you can create it out of any material, it's common for a collar to be made of large beads, natural stones and metal. Collars are usually intended to be statement pieces, so large and colorful is the way to go!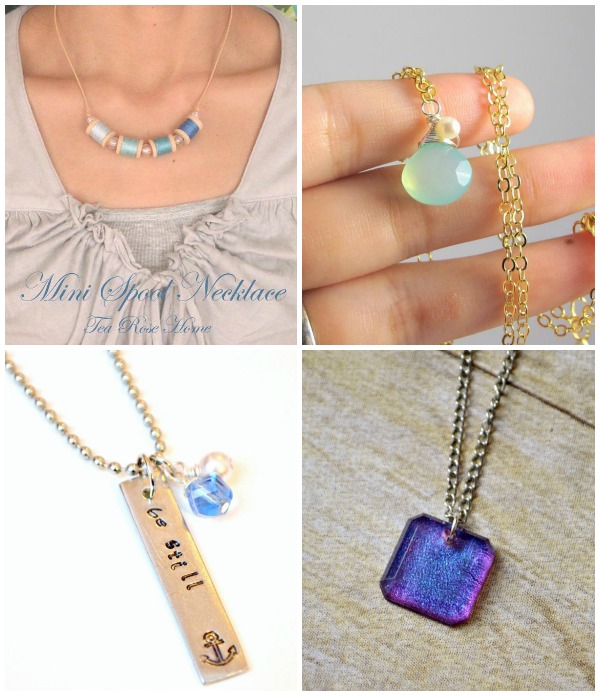 Photos via Craftsy members Tea Rose Home, LunaLovegood.

18″ Necklace: The Princess
Falling just below the throat at the collarbone, this is the most common necklace length.

The perfect length for a dainty charm, an 18″ necklace is often composed of a simple gold or silver chain with a stone, bead, or monogram or metal pendant. This is a popular length for metal-stamped and personalized necklaces as well as shaped charms like animals, letters, etc. A princess necklace is often more of an understated accessory than a bold statement piece. It's great for everyday wear and works with just about any neckline.
See a full tutorial for the Nail Polish Necklace on the Craftsy blog.

Photos via Craftsy members plbstudio, vanillasquare, Ali E Ville
20″- 22″ Necklace: The Matinee
Sits below the collarbone but still above the neckline of many tops.
Less common than the princess length, the matinee is usually reserved for plunging necklines, as it hits just above the bust. This style of necklace is often beaded all the way around. Women with larger necks and busts may choose this length for a pendant style necklace too, if an 18″ chain feels too short or tight.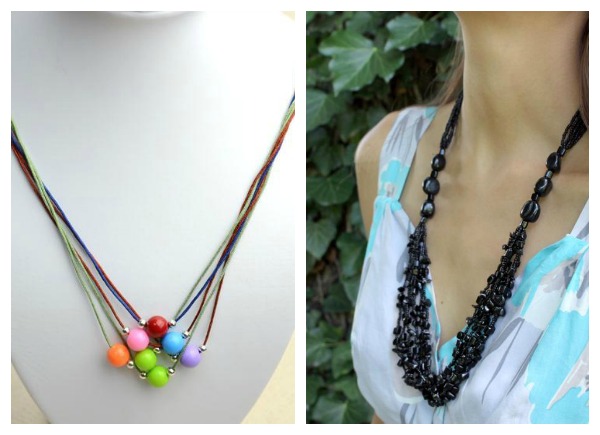 Photos via Craftsy members Jersica, DafnaDar
24″ Necklace: The Matinee
Falls at or just below the center of the bust, below any neckline.
A matinee necklace is perfect for both business and casual wear, and it's meant to make a statement! These necklaces are often beaded and may have several different layers and strands working together, as seen in the examples above. Matinee necklaces will always lay on top of your clothing, so be sure to think about how the colors and textures will work together. One note of caution with this length is that it draws attention to the center of the bust area, so be sure to consider your own body shape and size when deciding whether this style is right for you. Women with larger busts may want to opt for a longer necklace to create a more balanced look.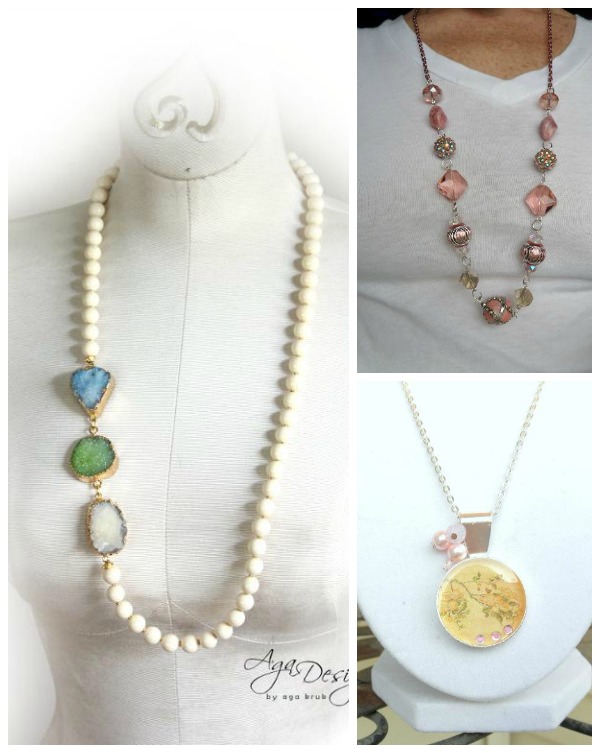 Photos via Craftsy members Aga Designs, Decadent Decay, sewmom
30″ Necklace: The Opera
Hangs below the bust.
An opera necklace tends to be slightly more formal than its shorter counterparts. Hanging just below the bust, it elongates the torso and works well with high necklines and evening wear. Often made of pearls, gemstones and crystal beads, necklaces of this length are intended to make a statement. Opera necklaces can be worn by any body type, although they can overwhelm petite figures if they are too large and chunky.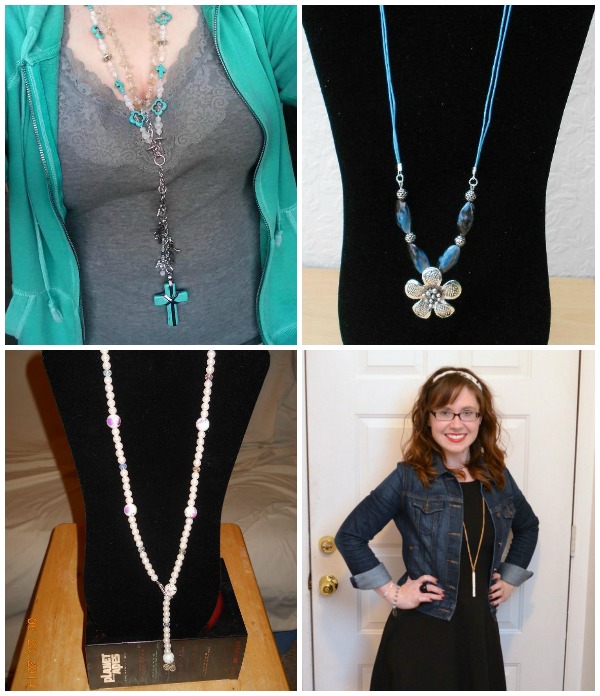 Photos via Craftsy members mlwillingham, chrissyma1315323, Camp Chapin
36″ Necklace: The Lariat
Hangs below the bust with room to spare.
A lariat necklace can reach all the way to the navel and is often made in a pendant style. Even if there is beading along the chain, it tends to be small and subtle, drawing attention to a focal point at the bottom of the necklace. Occasionally, a lariat necklace may be longer than 36″, in which case it's good to double and layer it. Lariats work wonderfully for elegant business and evening wear. When choosing a lariat, avoid plunging necklines that don't pair well with the necklace's length.
What length necklace is your favorite? Which ones work best with your body type and wardrobe?