Did you follow the Sew-Vivor online sewing competition's "Nautical Challenge"? Quilts and fabrics with a nautical theme have been popping up here, there and everywhere.
Featuring blues, sea greens and complementary colors, these impressive quilts are sure to bring out the inner pirate in you. If you are inspired by lighthouses, buoys, sailors and whales, take a look at these nautical quilts and quilted projects.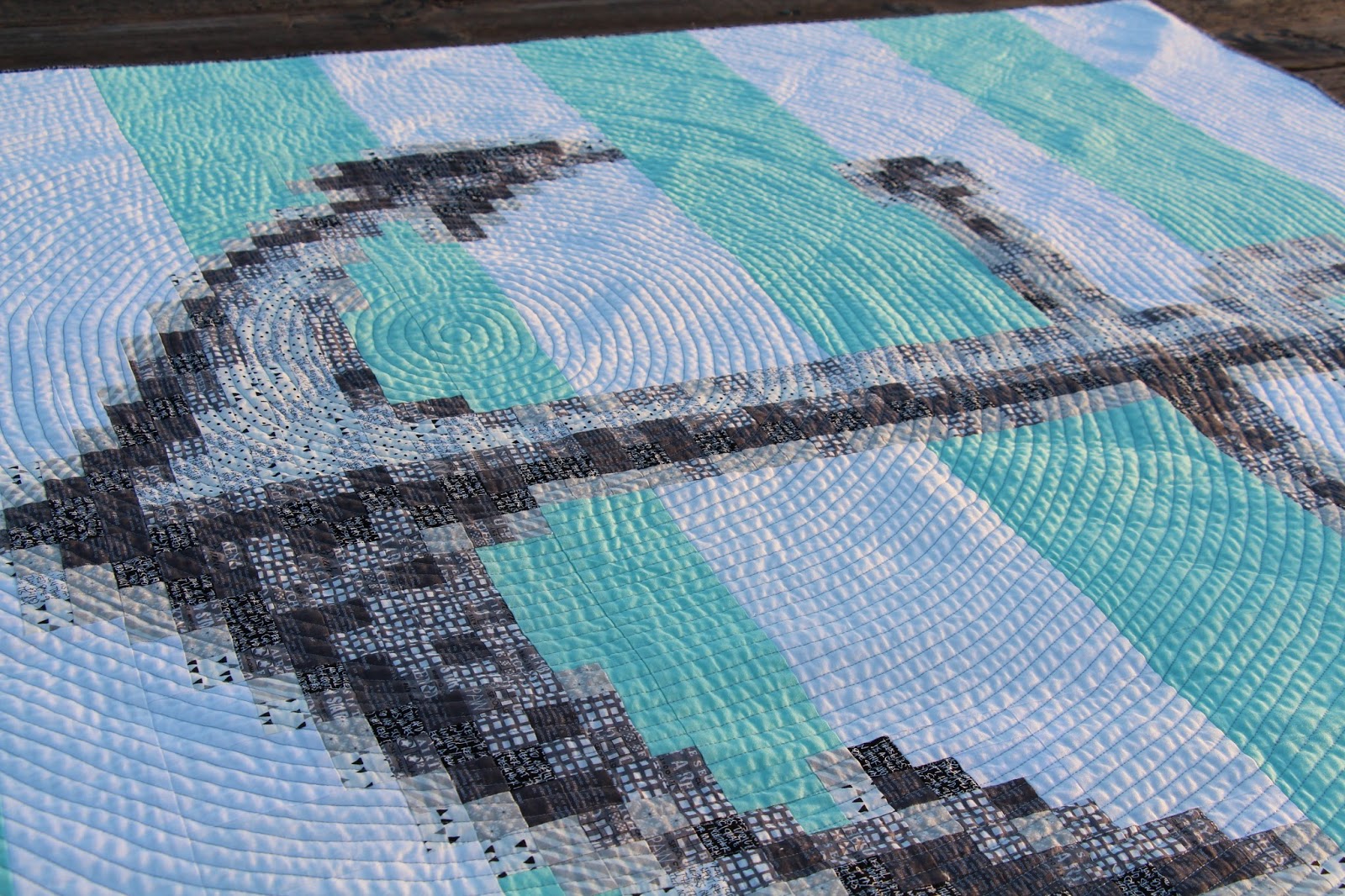 Photo via Stitch Mischief
Anchors Aweigh!
This monochromatic, super-sized anchor quilt by Jade of Stitch Mischief was created for Sew-Vivor. Since the first round challenged quilters to stitch up a nautical quilted project, she chose to use the Anchors Aweigh pattern by Tula Pink. After scaling down the pattern from a bed-size to a throw-size quilt, she assembled the more than 700 pieces into this sea-inspired stunner.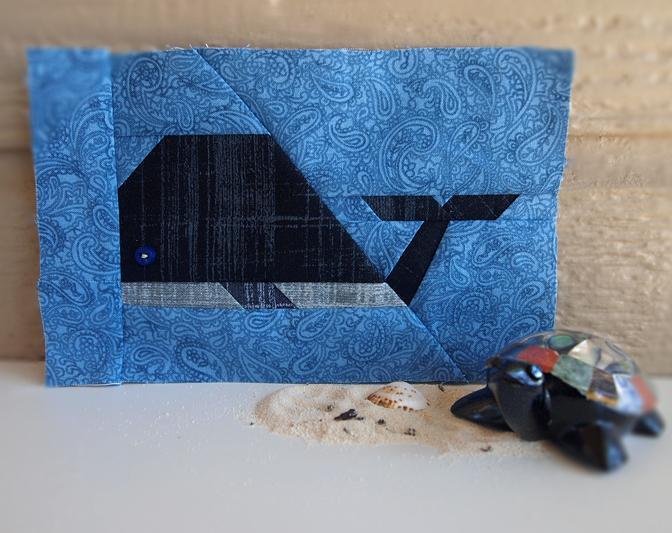 Photo via Craftsy member ProtoQuilt
Whale, Whadd'ya Know?
If you can't make it to the ocean, you can still recreate its beauty with this Whale Paper-Pieced Pattern. Suitable for confident beginners, this pattern comes in two sizes and would make a great handmade gift. Choose solids or go for monochromatic prints to get a textured look.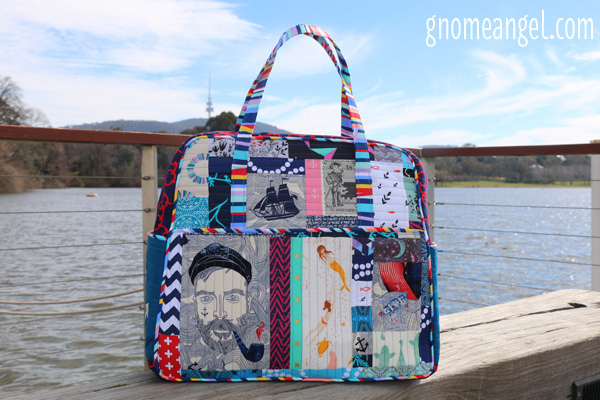 Photo via Gnome Angel
Naughty-cal Weekender Bag
What do you get when you take every bit of nautical fabric in your stash and use it on the same quilted bag? Brilliance. For her Sew-Vivor project, Angie used the Amy Butler Weekender Bag sewing pattern to make a quilted travel tote that's ready for her next seaside vacation. She calls it her Naughty-cal Weekender, and she featured several images from Alexander Henry's "Lost at Sea" fabric, as well as Heather Ross mermaid fabric. She says, "Each panel feels like it's telling a story to me (about a young sailor that grows up to become a captain but loses his life when he falls in love with a mermaid)."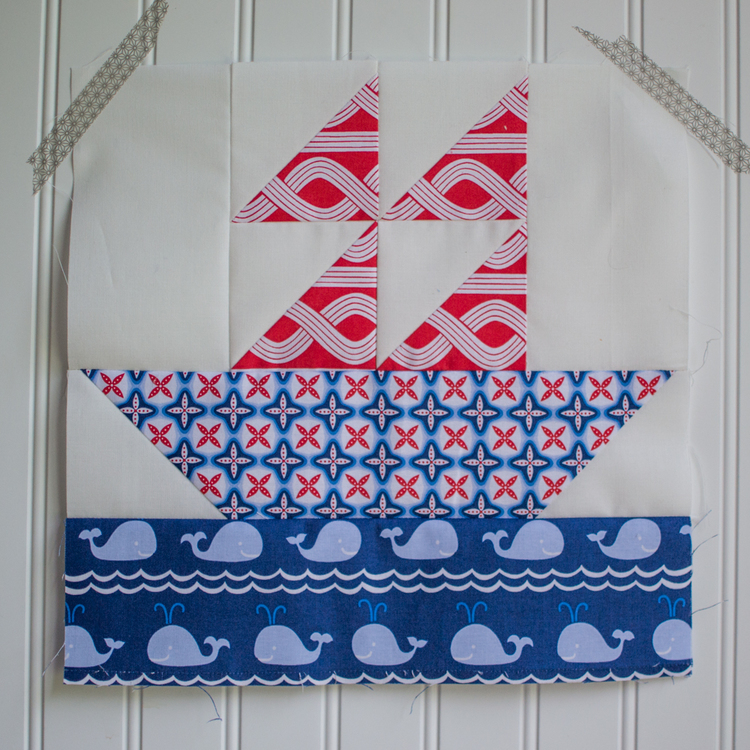 Photo via SewCanShe
You Mast Be Kidding
This Classic Sailboat Block is nautical in spirit and in fabric, and Caroline shares a free tutorial for the block on her blog. It's really fun to see what a little whale fabric does to change up this classic quilting block. The prints come from the new fabric line "True Blue" by Ana Davis for Blend Fabrics.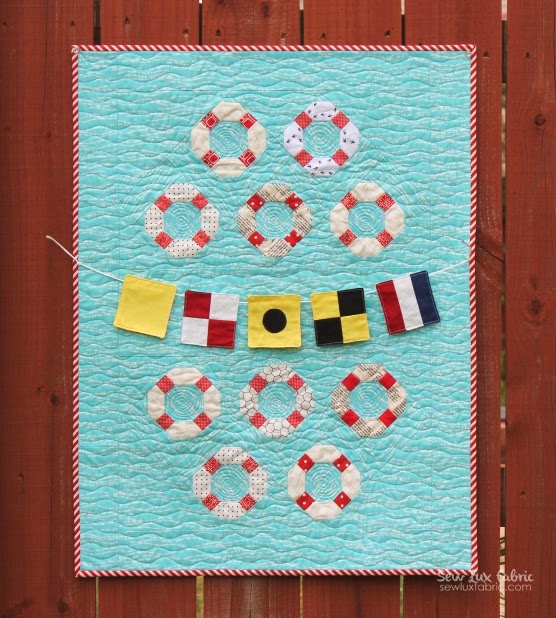 Photo via Sew Lux
You're a Lifesaver
With proof that nautical can be cheerful and fun, Chrissy shares her Life Preserver Quilt which was also created for the Sew-Vivor competition. She made the lifesavers by tweaking a popular Craftsy instructor's pattern (find out who it is here). About the quilt, Chrissy writes: "Community has meant so much to me as so many people graciously 'threw me a line' during a particularly difficult season of life earlier this year."
Ready to make your own nautical quilt or project? Check out what Craftsy member patterns and projects inspired by the sea!