Nature is one of the most powerful inspirational tools for the creation of quilt patterns and quilts. From replicating nature's scenes in a quilt design to using the colors outside to inspire a fabric choice, the possibilities are endless. 
Explore these great nature quilts made by Craftsy's talented members, and then learn how to create your own with some top tips at the bottom of this post!

Honeycomb baby quilt via Craftsy member erbohnet
Honeycomb baby quilt
Check out this honeycomb quilt, inspired by nature's bees and the wonderful work they create. This English paper-pieced honeycomb quilt is a perfect example of translating nature into quilts.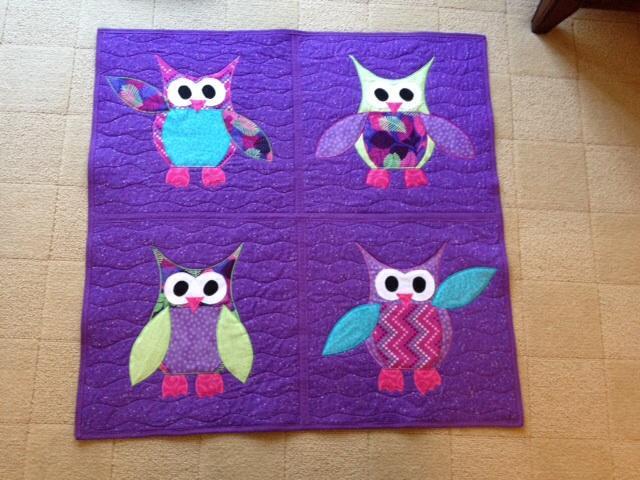 Owl baby quilt via Craftsy member Ricki C
Owl baby quilt
This fun owl quilt is definitely inspired by nature and artistic license by the maker! How fun are the owls with bright colors?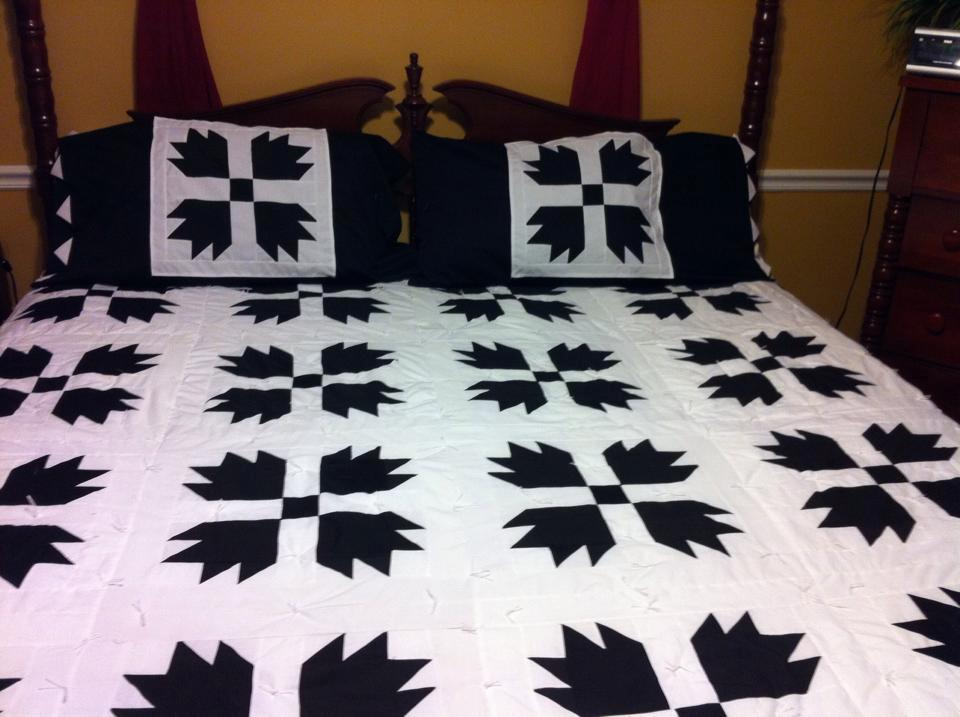 Bear Paw via Craftsy member Roll Tide Roll
Bear paw quilt
The traditional bear paw is no doubt one of the most popular nature-inspired quilt designs! The bear paw is a simple and very popular quilt block that can be made using a variety of colors. By turning the blocks different ways, you can create some pretty interesting patterns!
Nature's Glory via Craftsy member marianna2011
Bird's nest art quilt
This quilt brought nature right onto the background. Definitely an art quilt, this piece has a bird's nest and bird sitting on a vine. This type of quilt is just a hoot to try and come up with different embellishments to  make nature look like it belongs on your quilt.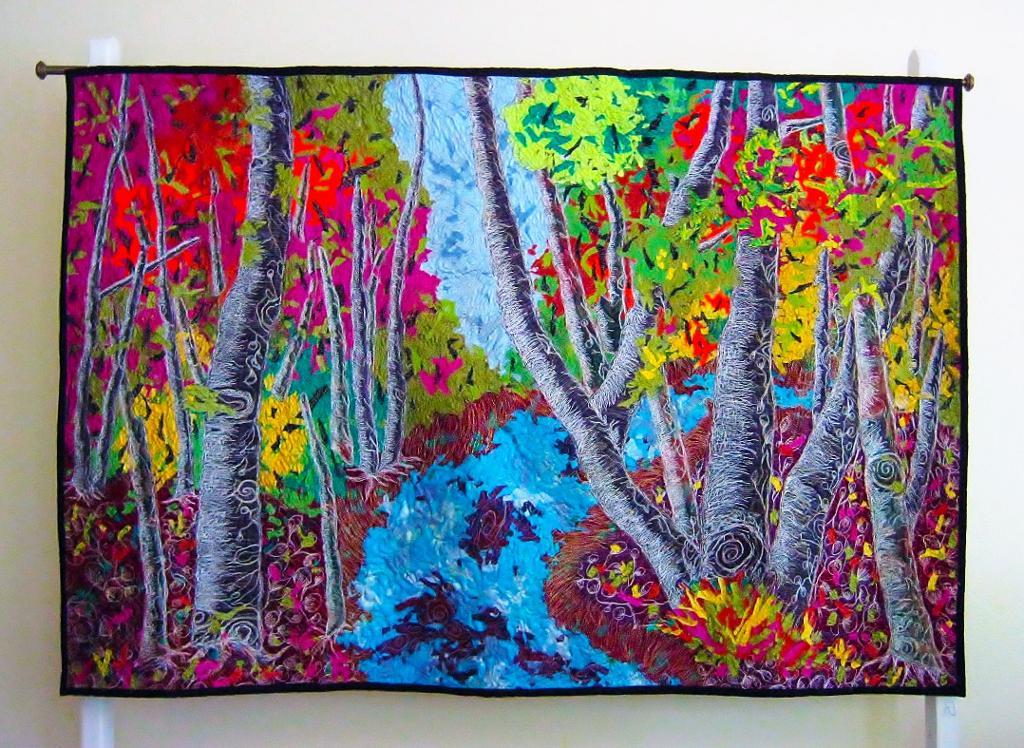 Nature's Splendor via Craftsy member Wendy Mamattah
Nature's splendor
The colors in this quilt stop you in your path. The quilter definitely used her own palette when recreating this nature scene. By using some bright colors, silk confetti and tulle, she brings this quilt to life!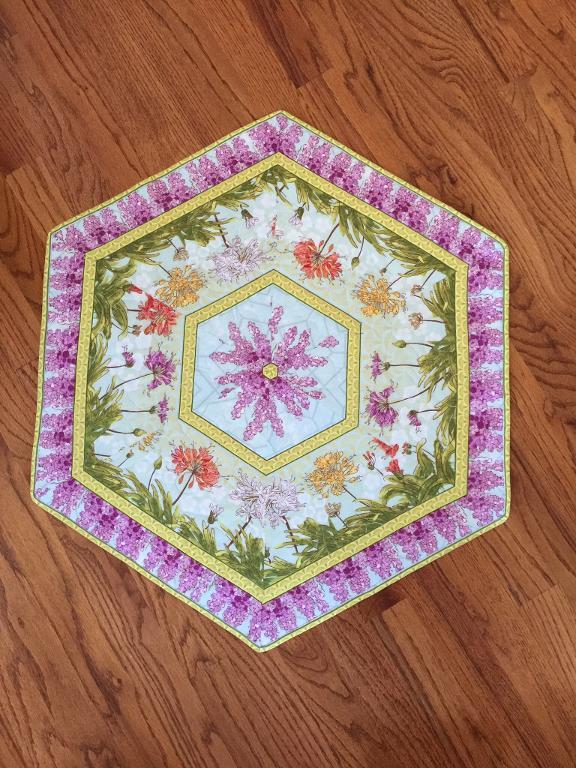 Loves Flowers via Craftsy member sdelwaide5952845
Flower table runner
This fantastic table runner shows the realism of nature. Instead of creating the flowers, this quilter used fabric that contained the flowers she loved. Using a triangle ruler, she was able to design and make this quilt. 
Tips for making your own nature quilts:
1. Enjoy the moment.
Be prepared to let the day-to-day life go and truly focus on examining nature. Study how a tree bends in the wind, look closely at the pine needles, get right down on the ground and examine the rock formations. Pretend it is your first time going outside and you will find yourself in awe of the art Mother Nature has created for you. 
2. Stuff a sketchpad in your bag. 
Even if you can't draw a stick person, when something outside inspires you, draw simple pictures and use text to jog your memory later to remind you what captured your attention.
3. Pack a camera.
More often than not, we have our cellphones on us and they have a camera feature. Make sure you know how to use it so when that natural inspiration hits, you can capture the moment. 
4. Come home and gather your thoughts.
Look through your images and sketches and see what still interests and inspires you, and let your mind wander to the possibilities of creating a quilt. Would you make it realistic, abstract, linear, etc.?
5. Start planning your quilt.
Once your thoughts have perculated, jot down some ideas on how you would go about this project. Consider size, colors, methods and more — all things that will help you get closer to creating your nature inspired quilt. 
6. Find inspiration on our Craftsy site.
Can't make it outside? Explore more quilt patterns on Craftsy for other ideas!