Are you ready for National Quilting Day? On March 21, 2015, quilters will celebrate around the country by hosting a sew-in, visiting their local quilt shops or simply snuggling under their favorite handmade quilt!
Sponsored by The National Quilting Association, the informal event encourages a spirit of community among quilters who host special events to honor the art of quilting. In addition, publishers and quilt shops often host special sales and promotions, so it's a great time to stock your stash of fabric and patterns.
Celebrate National Quilting Day with these unique ideas and free patterns!

Photo via Bluprint member Simply Cotton
Download free patterns
Our Bluprint members have generously shared oodles of free quilting patterns like this quilted pillow that you can make for your home. Grab some inspiring patterns for your collection and save them for a rainy day!
Get the free Mini Trajectory Paper Piece Pattern.
Get 7 free patterns for National Quilting Day here.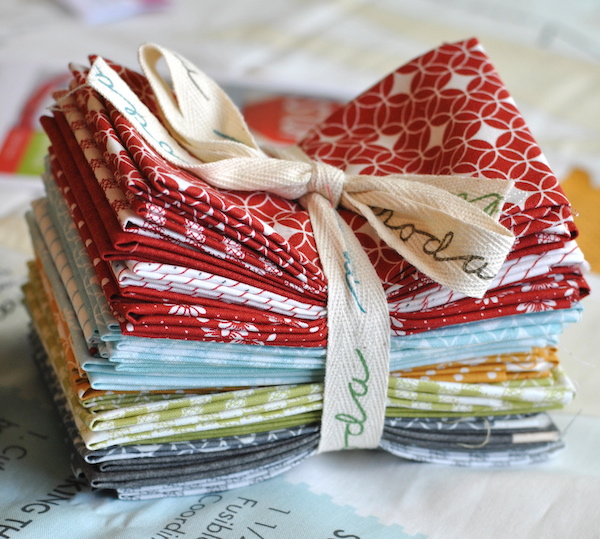 Support a local fabric shop
When's the last time you shopped local at your neighborhood quilt shop? With quilting fabrics by the bolt and loads of pre-cuts to choose from, many fabric stores nationwide will host sales and special promotions in honor of National Quilting Day.
Get 5 Ideas to Celebrate National Quilting Day here.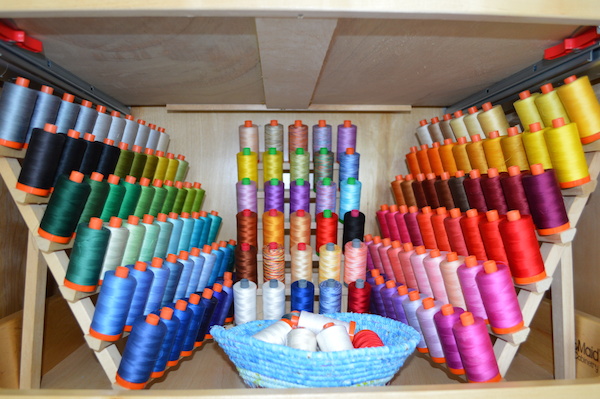 Photo via Bluprint instructor Kimberly Einmo
Organize your sewing room
Does your sewing area need a little TLC? Very often, spending one hour cleaning up your notions and folding fabrics can have a dramatic effect on the usability of your sewing table. Treat yourself to a new organizer for your thread spools or invest in a binder for your quilt patterns.
Read sewing room organization tips from our Bluprint experts!
Photo via Bluprint blogger Ashley Little
Host a Bluprint video party
Invite some friends over and watch a Bluprint quilting or sewing class together! Pause the video as needed to grab snacks and swap fat quarters. Ashley shares lots of fun ideas for hosting your own craft party, including tips for streaming video from your computer to a TV for easy viewing.
Host a Bluprint viewing party with these fabulous ideas!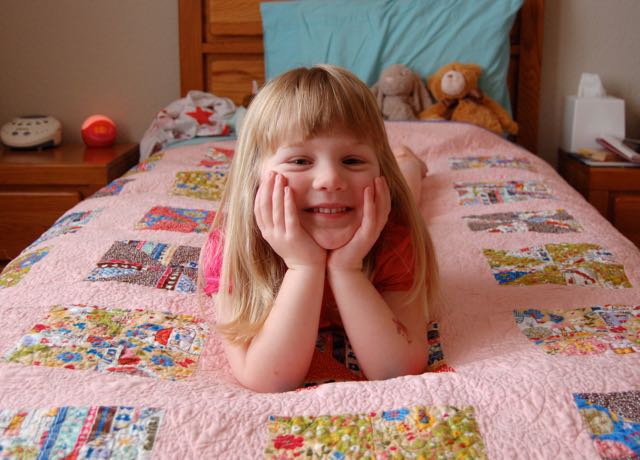 Photo via Bluprint blogger Lauren Lang
Teach a child to quilt
Invest in the next generation of quilters when you teach your child (or a neighbor, or younger family member) to quilt. After you show them the basics of a sewing machine, you can try a single quilt block together, or start a doll quilt or pillow with pre-cuts for an easy first project.
Get tips for quilting with kids here.
Photo via Bluprint instructor Jinny Beyer
Join Bluprint's free 2015 Block of the Month
Have you signed up for the free 2015 Bluprint Block of the Month class? Committing to sew one block per month is a great way to increase your skill set and set manageable goals. If you stick with it, you'll have a beautiful finished project at the end of 12 months!
Still need convincing? Here are 6 reasons to join Bluprint's new BOM today!
How will you celebrate National Quilting Day?
Quilting Kits You'll Love!
Your next project, made easy: Get a designer pattern & perfectly paired fabric.Shop Kits Now>>