Adding this unconventional holiday to your annual calendar is the perfect way to celebrate the many, many beauties of lace. To mark National Lace Day, enjoy this selection of knitting patterns that exemplify some of the qualities that make us fall in love with lace — its feminine, weightless, delicate, intricate appearance, its playfulness and its ability to accessorize an outfit beautifully.
Happy National Lace Day!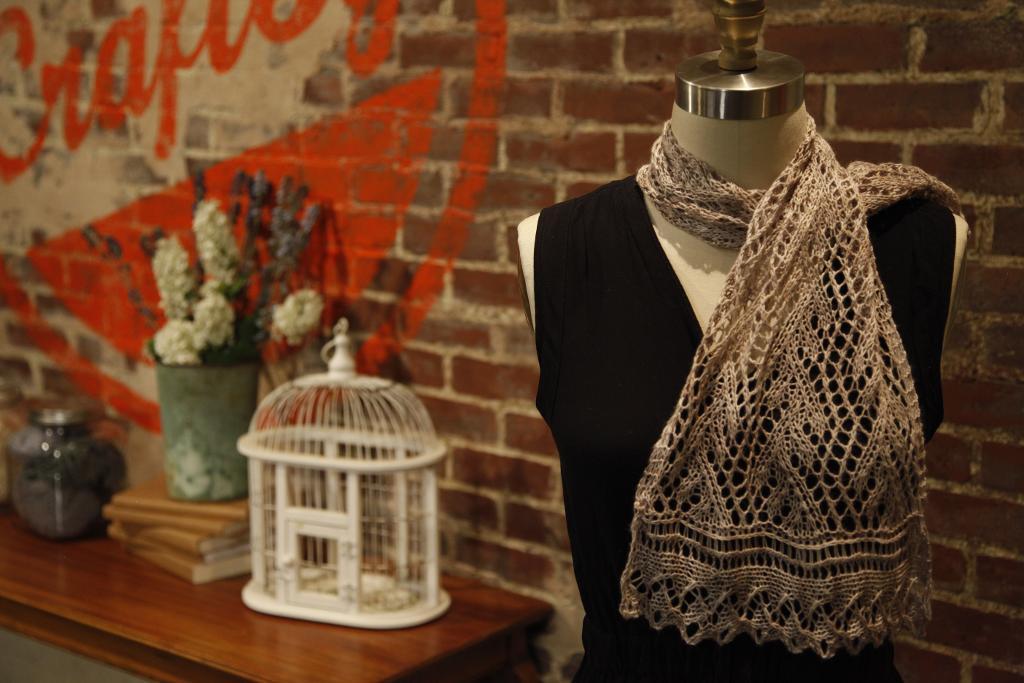 Ocean Scarf created in the Bluprint class Lace Knitting: Basics & Beyond
History of lace in fashion
Part of fashion and home decor since the 1500's, knotted, tatted, bobbin-made, and knitted lace traditions have deep roots in many cultures, from Belgium to Germany, Turkey to Russia, England to Finland, and beyond.
Intricately patterned, usually requiring many hours of meticulous work, lace has a privileged status in the history of textiles, and by the visions conjured up by the very word 'lace', it has an irresistible and undeniable je ne sais quoi. Lace elements have graced collars, cuffs, bonnets, and petticoats.
As much as fashion has evolved, lace, though in different manifestations, is as prevalent in fashion today as it was decades and centuries ago. Lace is even attempting to stage a comeback in men's fashion.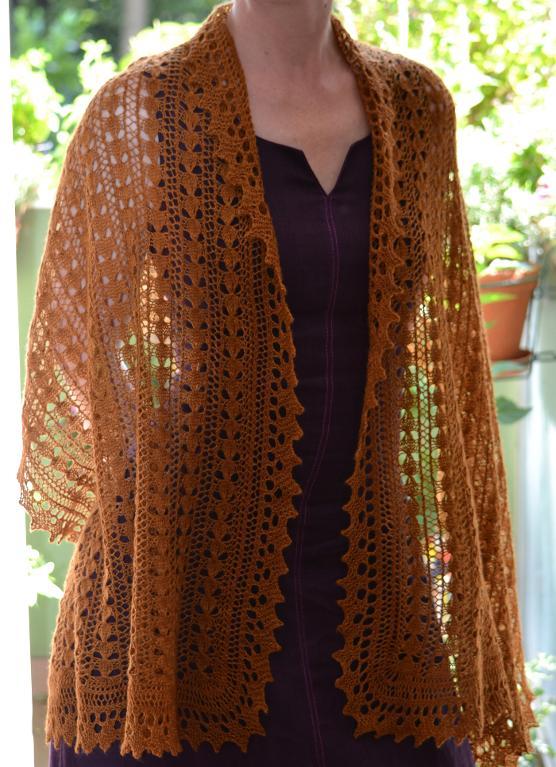 Honey melon shawl via Bluprint member Cathri, made with the online knitting class Heirloom Lace Edgings
Lace and knitting
Knitted lace, in particular, has a long and multi-layered history. Arguably, knitted lace is as popular (if not more popular!) today as it was 70 years ago or 170 years ago. An inspiration for lace is found in so many places, including in nature — from the delicate appearance of Queen Anne's Lace to the fascinating images of fossilized wood seen under a microscope that have an uncanny resemblance to knitted lace. Openwork or knitted lace is essentially the result of a combination of increases and decreases. The incredible diversity of lace stitches comes from countless permutations in the ways increases and decreases are combined. This knitted sampler ca. 1800 from the collection of Brooklyn Museum includes at least a several dozen various knitted lace stitches in the span of about 14 feet.
But let's get to what you really want — some beautiful lace patterns.
I would argue that these particular patterns are quite timeless and will be equally enjoyed by you later this year, or, as heirlooms, in a decade or two.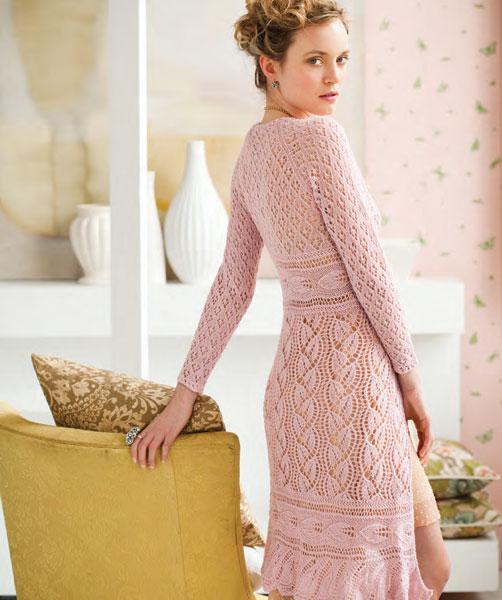 First up is a real "wow" piece by designer Brooke Nico — the Lace Coat. The various directional lace patterns that are part of the coat's construction make it very visually dynamic and attractive. The pattern is written for an alpaca/silk blend, but I can also see it in a cashmere or mohair blend. The styling is up to you — this lace coat can be anything from glamorous lounge-wear to exclusive soiree-wear.
Get the Lace Coat pattern here.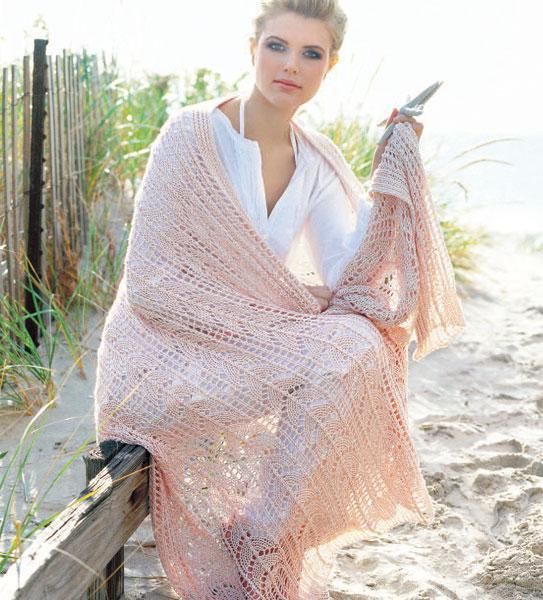 Continuing the theme of relaxed luxury is Karen Joan Raz's Lace Afghan. Perfect proof that knitted home decor need not be bulky, chunky, or clunky.
Get the Lace Afghan pattern here.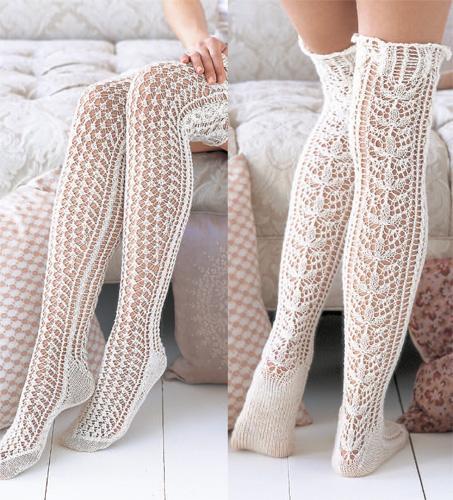 Mari Muinonen's exquisite to the eye and touch Lace Stockings/Thigh-Highs would fit very comfortably in the wardrobe of the same woman who owns the Lace Coat and Lace Afghan.
Get the Lace Stockings / Thigh-Highs pattern here.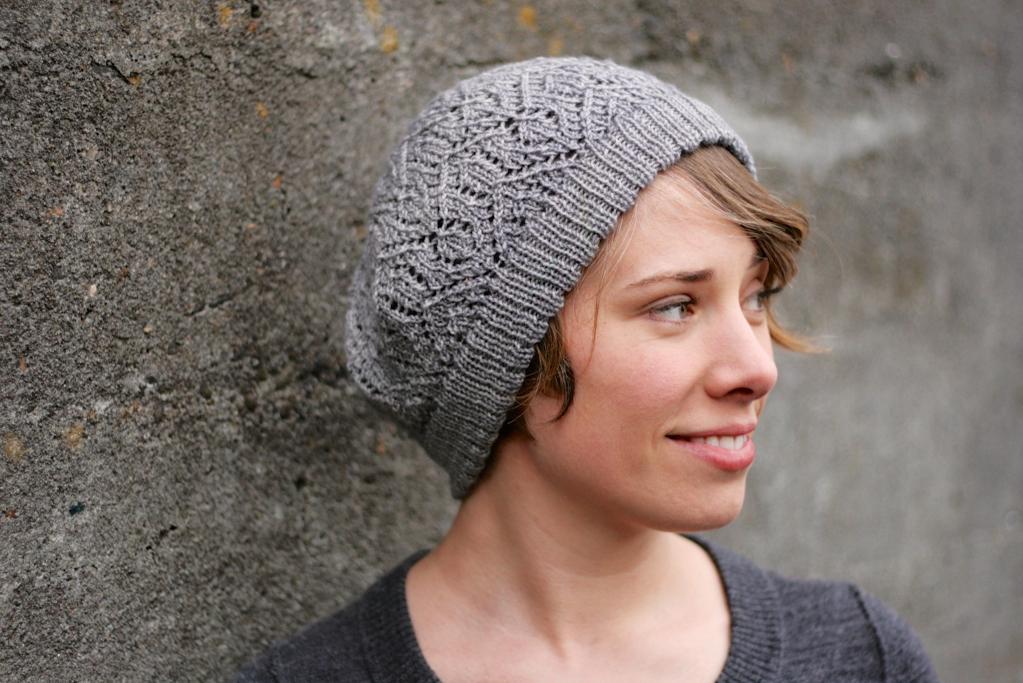 Its designer, Sorren, describes the Avonlea Hat as "a hat for dreamers, romantics, artists, and for those of us finding our own streak of charming independence." It's intricate and sensible, and like the beautiful pastels above, it's positively lovely in neutral grey.
Get the Avonlea Hat pattern here.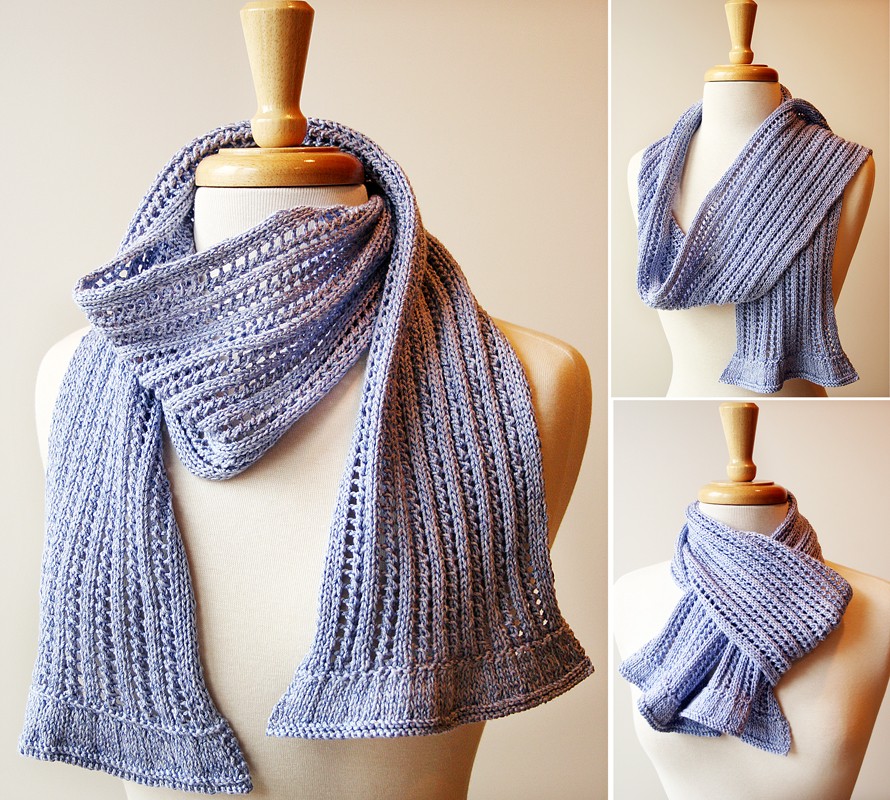 My own Meringue Scarf pattern is designed with just the right amount of daintiness, to be versatile and add a touch of refinement to virtually any outfit.
Get the Meringue Scarf pattern here.
How will you mark the occasion of this year's National Lace Day? And what lace project are you tempted to take on next?