We've always been inspired quilter Nancy Smith — she's taught a few of our classes and designed many of our quilt kits. Hers is a creative mind like no other. So when we heard about her new passion — drawing, not quilting — we were intrigued and had to learn more.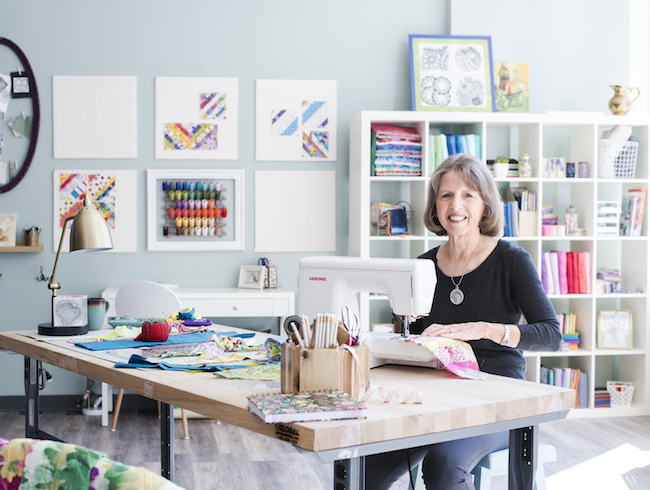 Turns out, Nancy's adventure into drawing proves that creativity really is a journey, not an end goal or a destination. And you never know where yours may take you.
Read on for Nancy's story, in her own words.
As is the story with many artists, my passion for creating art began at a young age.
I grew up with an insatiable appetite for sewing, embroidery and knitting.
Both grandmothers, my mother and even my aunt made doll clothes that were the envy of girls in my neighborhood. My grandmothers made quilts, embroidered linens, tatted doilies and pillow cases. My mother made almost every article of clothing that I owned. She would see a dress in a store and then go home and make one exactly like it for me.
My very first entrepreneurial endeavor started when I was about 6 years old and made dozens of tissue flowers and sold them in the neighborhood.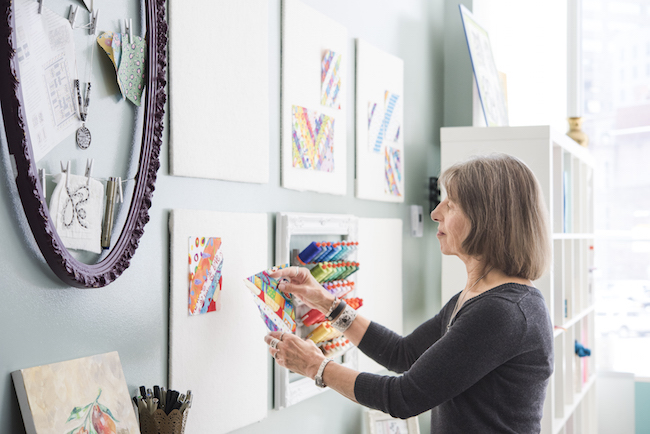 This passion for creating remained a strong thread throughout my life.
When I was in college I couldn't sing (really), but I could make the costumes for our events. As I got married, had children and wanted to do things at home while raising my children, I started sewing again.
Eventually I opened a retail store in 1980 and launched a pattern publishing division. Possibilities blossomed in 1987 to publish books and design lines of fabric. By the time we closed our retail establishment in 2011, we'd provided services to thousands of customers, published more than 75 books, and designed hundreds of fabric lines.
I knew how to design and make quilts. However, as early as third grade I knew I could never draw.
One day I saw an ad in a magazine talking about Zentangles. I didn't know they were, but I had a gut feeling that I would like it.
Within 20 minutes of reading the article, I signed up for the workshop (which was hosted on the other side of the country), booked flights and made hotel reservations.
I had no idea what I was about to do, but somehow I just felt it was the next step for me.
I went to the workshop and became a Certified Zentangle Teacher. It changed my life. I found out I could do something that I knew I couldn't do — I could draw! (Some day I may find out that I can sing too, but that hasn't happened yet.)
This one decision has changed my life and started me on a whole new adventure.
I now teach Zentangles through many different venues, including Tangling in Tuscany. I've attended many seminars and now create jewelry, stationery, fabric items and even leather goods.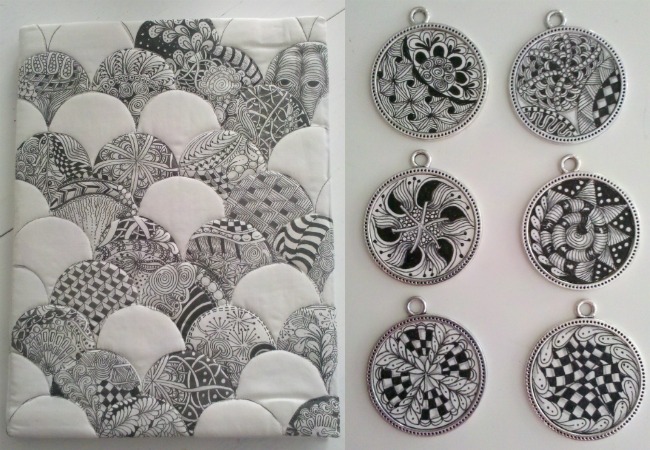 Probably one of my greatest joys is imparting the creativity, excitement and enthusiasm to others.
So many people think they can't draw or make a quilt or do "whatever." It's that "ah ha!" moment that gives both the creator and the teacher the sense of excitement and fulfillment.
Breaking complex things into small, manageable pieces makes a lot possible. How do you make a quilt? Sew two little pieces together. Then add one more little piece. Add one more and before you know it, you too have done something that you thought you could never do.
It's such a good analogy for life. Almost everything can be done or learned by doing just a little bit at a time.
Tell us: How do you keep your creative journey going? What's your next step?