How often does a sewing pattern fit you straight out of the packet with no alterations? Rarely, right? This is why it often helps to make a muslin, to assess the style and fit before you cut into your precious fashion fabric.
Making a muslin is less time-consuming as you may think — you can skip facings, linings, closures, finishing seams, hemming, etc. — and can make a huge difference in the fit of you final project.
To help you on your way, here are some foolproof tips for muslin fitting!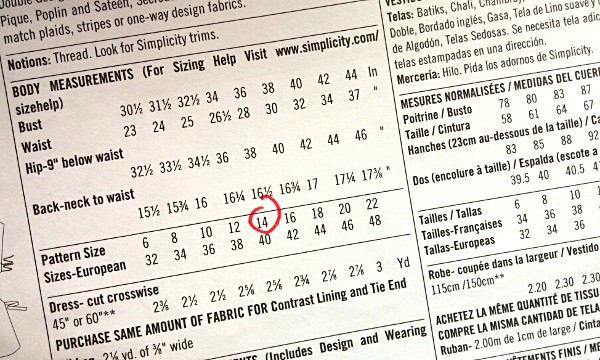 Do work before you work
Take your body measurements – there are some great tutorials online if you don't know how – and pick the pattern size closest to your measurements. If you're in between sizes err on the side of caution and go for the larger size. It's far easier taking out excess fabric than visa versa.
Once you've cut your pattern pieces out, measure them flat and make necessary adjustments. This will help eliminate obvious problems and allow you to spend more time on trickier problems at the muslin stage. Things you can easily adjust at this stage include width for shoulders, necklines and back, as well as length of bodices, sleeves and skirts.
Muslins are traditionally made using inexpensive woven cotton — but old bed-sheets are a very affordable alternative. However, if your final garment is going to be made from knit or drapey fabric, then choose a fabric that behaves similarly for your muslin.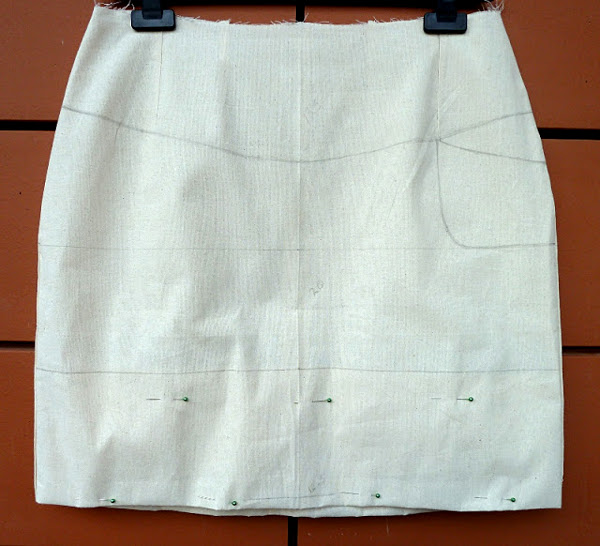 Marking and cutting your muslin
In order to have a true representation in your muslin, it's important to accurately transfer your pattern's main markings and cut your fabric. Key things to mark include the centre front and back lines, front and back waist placement, all darts, the bust point, the hip line and grain lines. If the pattern has pockets, unusual design details or pieced elements, those lines can also be marked so you can see where they 'sit' on your body.
Sewing your muslin
Accurate stitching is crucial, but do so with a longer stitch length in case seams or darts need to be unpicked and adjusted. There's no need to finish the seams, hems can just be pinned and closures like zips can either be basted or pinned in place. To get a better idea of the neckline and armhole fit, machine-baste along those seamlines, clip the curves and press under your seam allowances. You can also speed up the process by just setting in one sleeve (but sewing in both will ensure the fit across the back is ok) or only making the bodice of a dress (although the final fit can depend on the shape and weight of the skirt).
Trying on and adjusting your muslin
Trying on your muslin doesn't mean just standing in one place. To get a true feel of the fit walk around, sit down, bend and straighten your arms, reach for something up high. Ideally, try it on with the underwear and shoes you intend on wearing with the finished garment.
Assessing the fit and amending your pattern pieces
If you don't have a fitting buddy available stand in front of a mirror to assess the fit of your muslin. If an area is too large you'll want to pin out the excess fabric and if it's too tight you'll want to slash the fabric open. Measure the pinned or slashed out areas to determine how big your adjustments need to be. You'll then need to transfer them to the tissue pattern, so it's wise to trace your pattern pieces at the very start. Adjust height or length difference first (bust, waistline or hip placement) and then tackle circumference adjustments like adding or subtracting at the darts or seam lines.
For much more detail on assessing the fit and making the necessary adjustments, you can check out Craftsy's Fast-Track Fitting online sewing class.
What are your top tips for fitting a muslin?