Believe it or not, Mother's Day is just around the corner, so it's time to start thinking about gift ideas for the special ladies in our lives. Mothers, step-mothers, mothers-in-law, grandmothers, sisters, aunts, and more may be on our minds as we prepare to celebrate the women who helped shape us into who we are today. If you're someone who enjoys giving meaningful, handmade presents, you may want to consider creating a special piece of jewelry or two.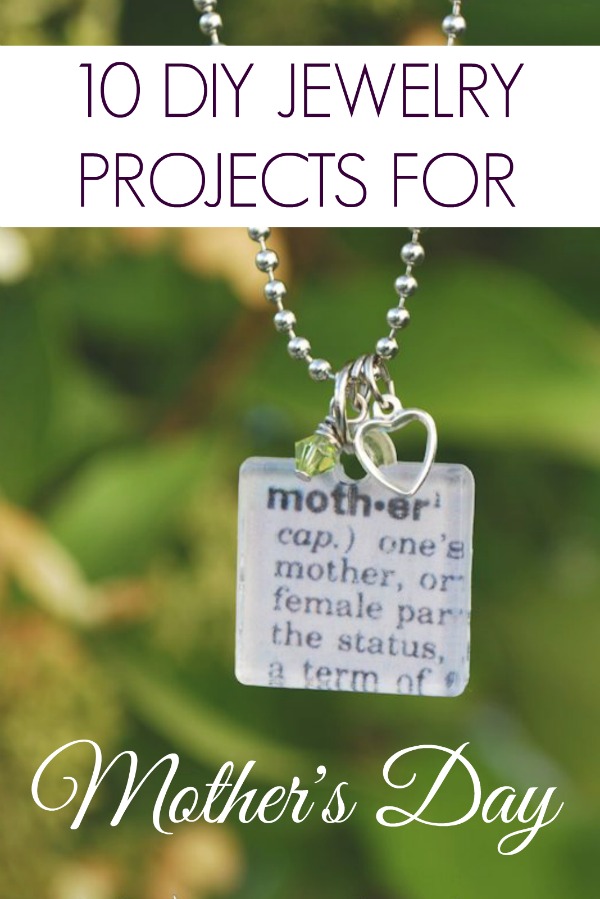 Here are 10 DIY Mother's Day jewelry ideas you may want to recreate!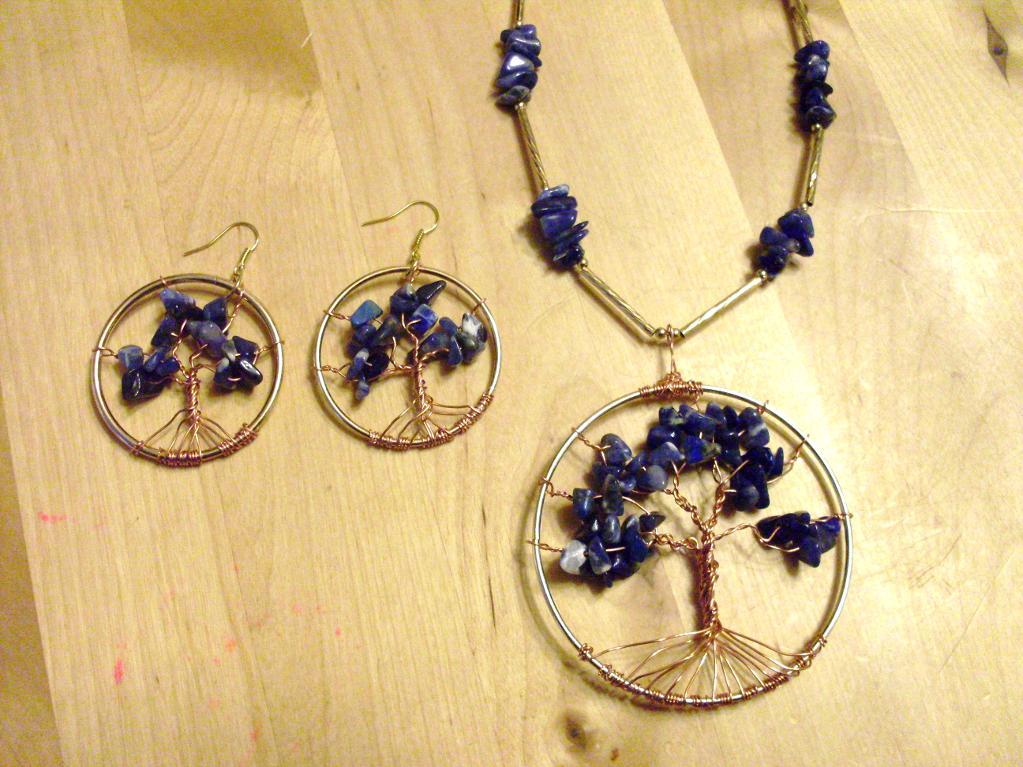 Photo via Bluprint Member Beading Barbara.
This Tree of Life Jewelry Set is absolutely gorgeous and can easily be personalized by using someone's favorite color stones or even assorted colors to represent the birthstones of various family members. The Tree of Life is a symbol that holds a great deal of meaning for many people, and it can easily be connected to the family tree as well.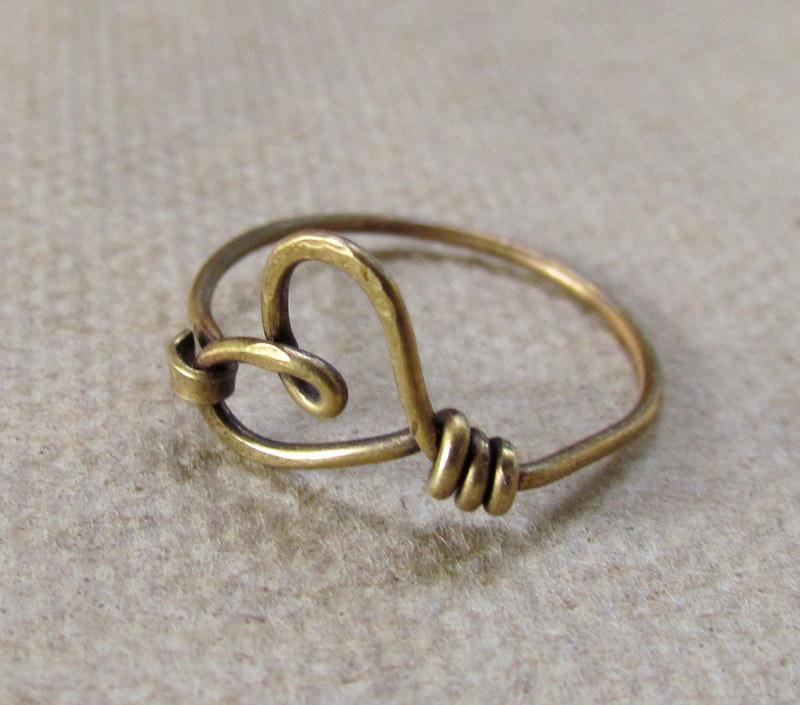 Photo via Bluprint Member Maro.
Show Mom you love her with this simple wire Heart Ring. It can be worn every day and matches any outfit, so she'll always have a visible reminder that you love her and are thinking about her. All you need for this project is some 18 gauge wire and wire tools.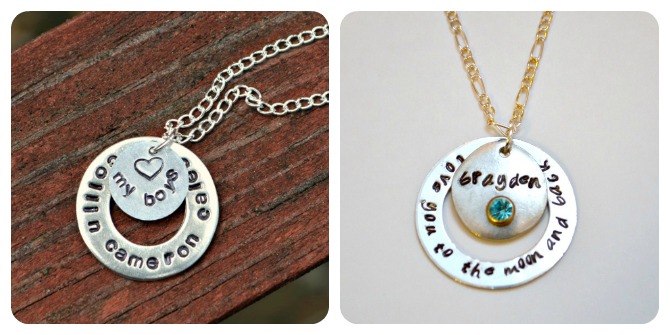 These Metal Stamped Washer Necklaces are guaranteed to be a special treasure when stamped with the names of beloved children or grandchildren. Add a special phrase or a birthstone rivet to make it even more personalized. Metal stamped jewelry is easier to create than it looks; this tutorial will step you through the process and show you how simple it really is to make a priceless and personal gift.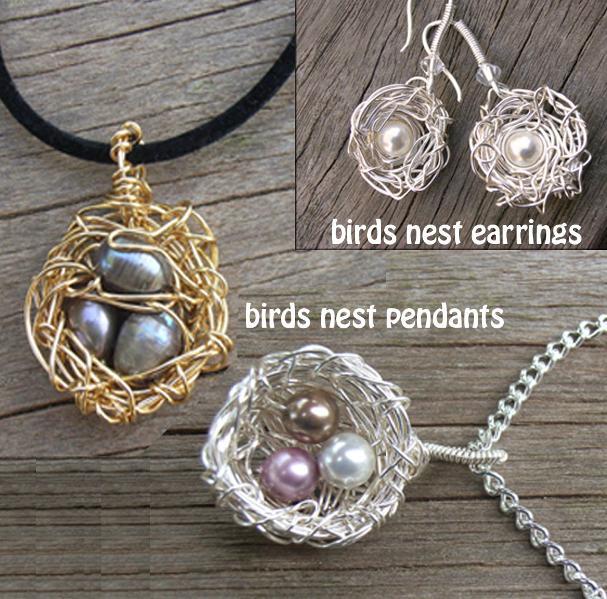 Photo via Bluprint Member picadilly.
Each egg in these Bird Nest Pendant and Earrings symbolizes a special child in Mom's "nest." Use as many beads as she has children (or grandchildren) and consider using different colors to represent each one. Blue and pink, favorite colors or birthstone colors add a nice personal touch.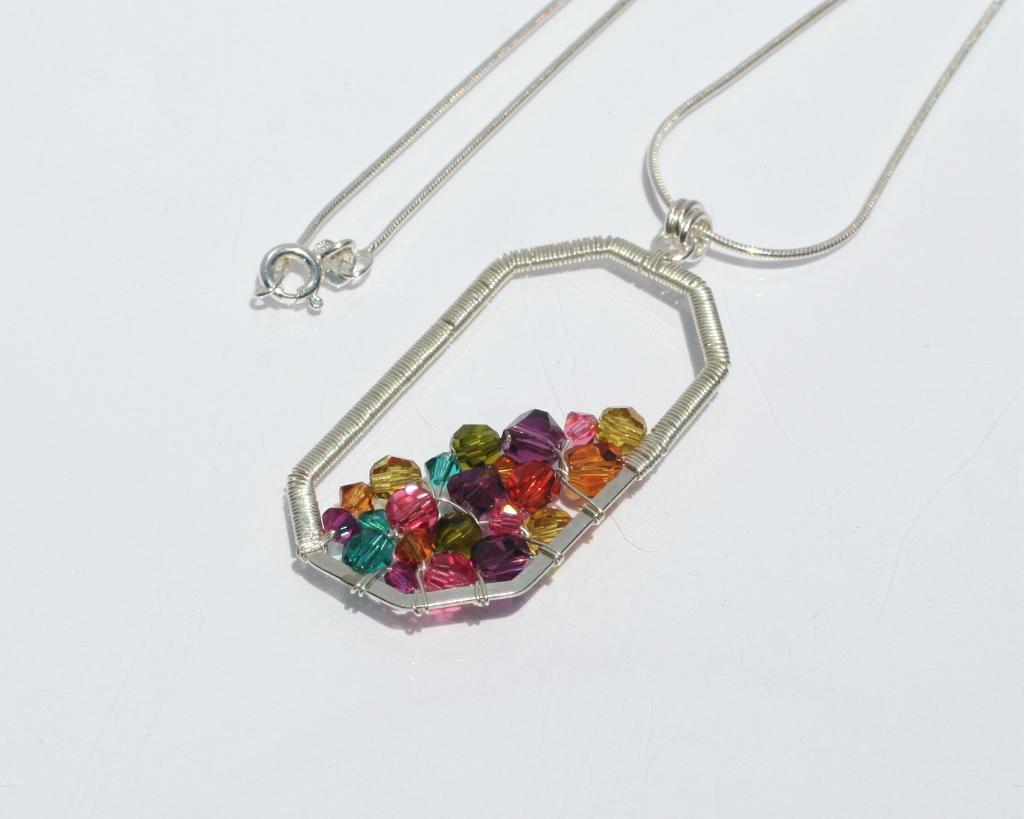 Photo via Bluprint Member angeleyes777.
For someone with a large family, this Sterling and Swarovski Necklace is a perfect way to symbolize each precious person in her life. Simply find a crystal representing the birthstone of each family member and wire it into the group. Let larger crystals represent adults while smaller ones represent the children. It's a beautiful visual picture of a whole family, with plenty of room to grow and add on as the family expands!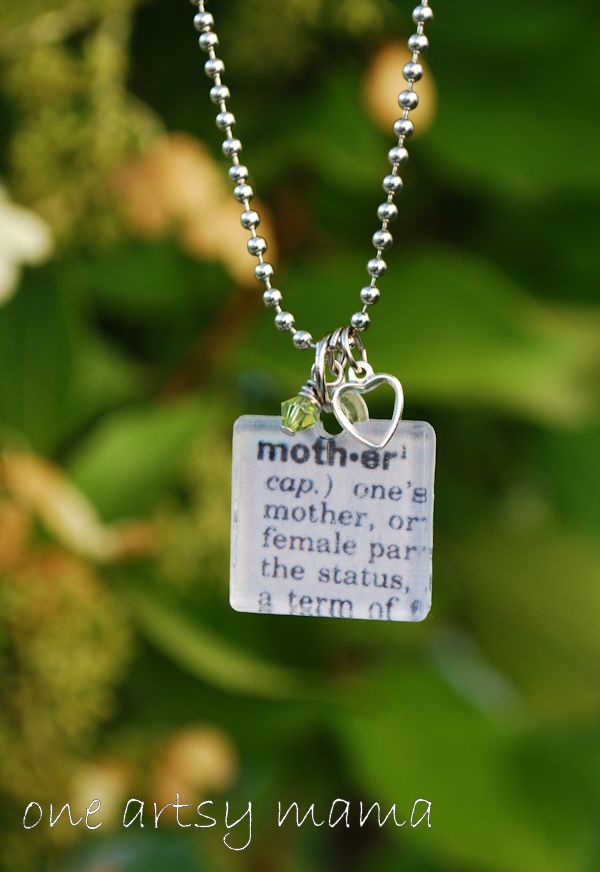 This "Mother" Definition Necklace is incredibly easy to create; in fact, it requires only beginner level jewelry making skills and can be completed in fifteen minutes or less. You can also substitute "mother" for any definition you like. Check out the full tutorial to see how you can make your own.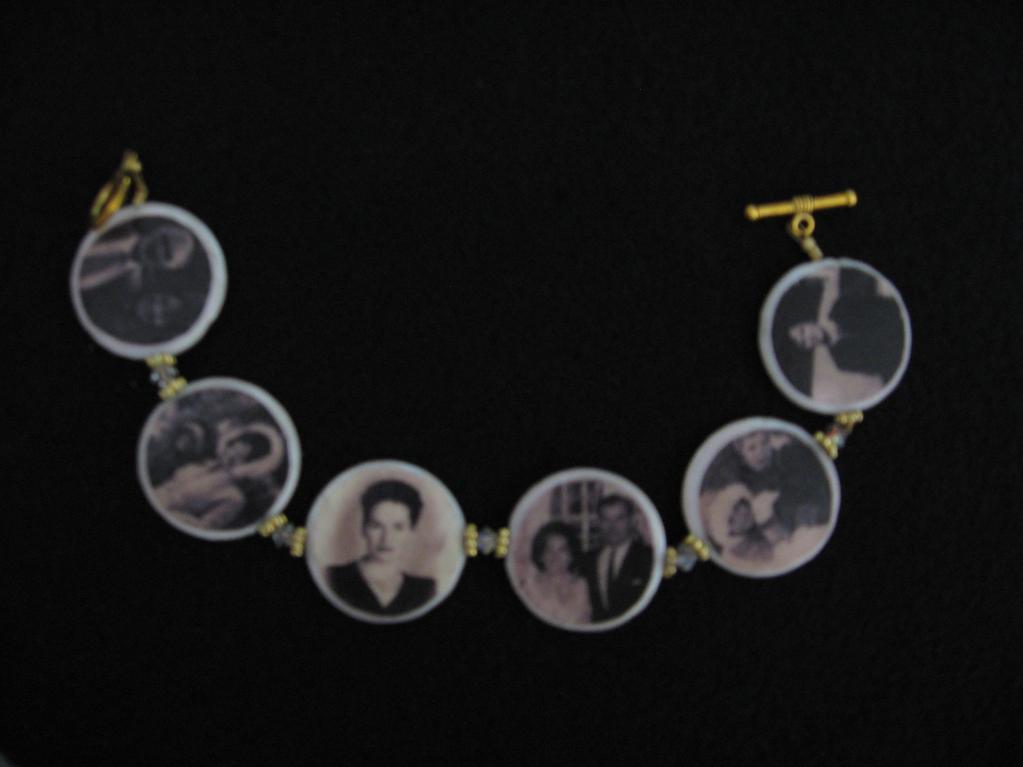 Photo via Bluprint Member slessard.
Celebrate the history of your family with this beautiful Heritage Bracelet containing photos of ancestors along the family tree. It's simple to do and will surely bring back beautiful memories.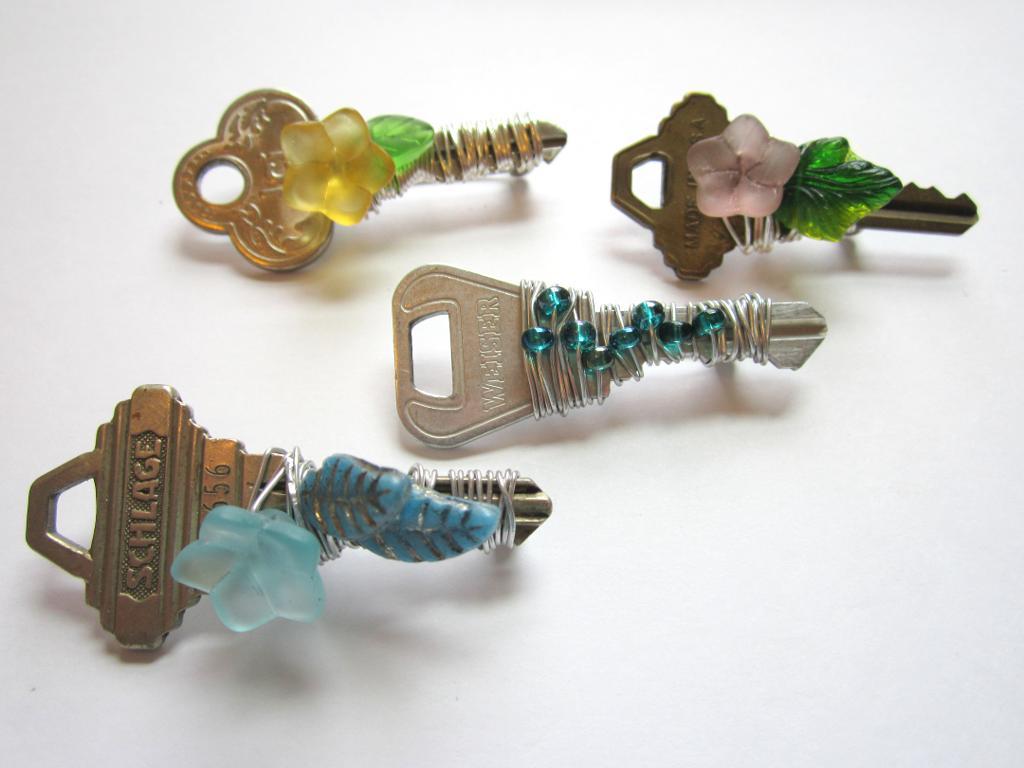 Photo via Bluprint Member Kimberlie.
This Wire Wrapped Key Brooch is perfect for pin-wearing mamas or grandmas. Find the key to a special place in her life, make a copy, and turn it into a wearable work of art! Or, just use a vintage key and let this serve as a reminder that she holds the key to your heart.
Photo by Bluprint Member Jersica.
Don't just stop at making Mom a piece of jewelry; make yourself one too! This Mother Daughter Wrap Bracelet will connect you whether close or miles apart. Think of each other with love whenever you wear them.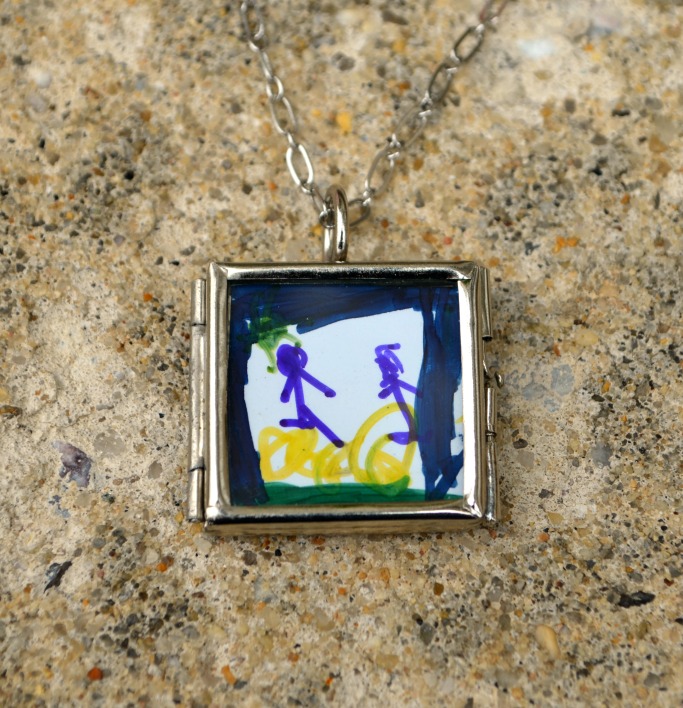 If there's a young child in her life, this Child's Artwork Locket is a sweet way to let an original piece of artwork become a gift. Simply let the child draw a picture, then insert it into this glass locket. Then, as the child grows, the artwork can be switched with new drawings or photos. See the tutorial for full instructions.
What do you think? Is there something on this list that would be perfect for the special moms in your life?
For more inspiration, check out the Bluprint projects gallery as well as the jewelry section of my blog, One Artsy Mama. Let's celebrate mom in style!
Top Free Jewelry Patterns