I'm working on a stranded colorwork sweater right now, and I want to pull out my hair when I see the tangle of yarn in the back, resulting in careless twists in different directions. Did I mention that it's also puckering?
Seeing all those knots and puckers makes me dream of a more simple colorwork, like mosaic knitting. This technique uses just one color at a time, and it can result in some really lovely patterns that don't have those troublesome floats.
Read on for more details on the mosaic technique and then try some colorful mosaic knitting patterns.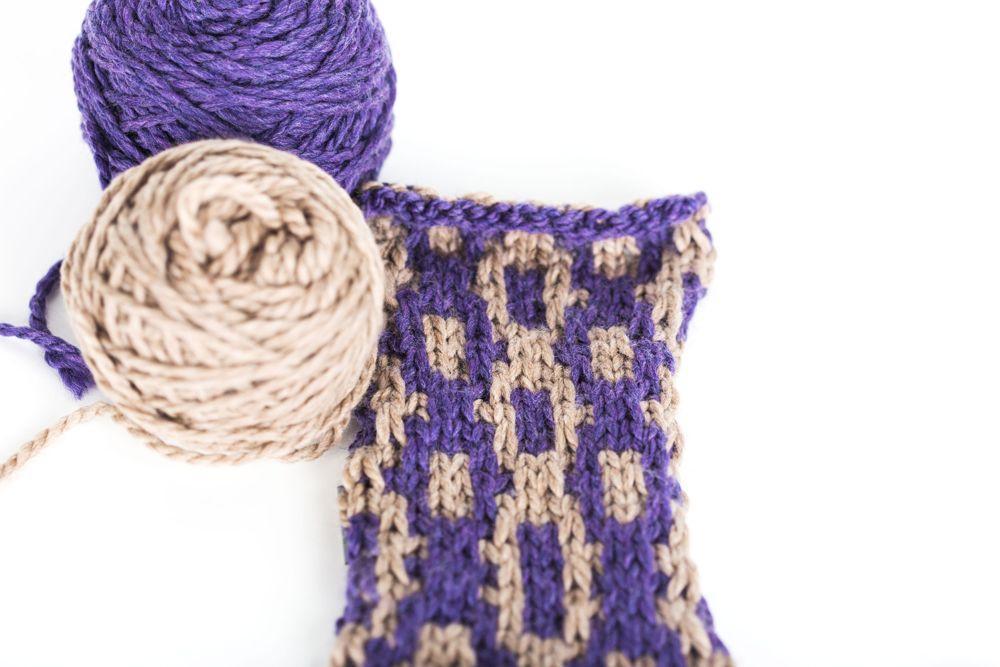 Photo via Anne Berk
What is mosaic knitting?
Unlike other types of colorwork, mosaic knitting uses just one color at a time and slipped stitches to make stitching way less of a mess. That means there are no floats and no yarns to get crazy-tangled as you knit. If you know how to slip a stitch, then you're ready to tackle mosaic knitting.
Chart reading skills will come in handy for mosaic knitting, too. Just like Fair Isle and other types of colorwork, some mosaic knitting patterns are written solely in chart form.
Want to learn even more about mosaic or slip-stitch colorwork? Join the Craftsy class Slip-Stitch Colorwork: Mosaic & Beyond.
Take a look at some of the mosaic knitting patterns you can make to practice this new skill.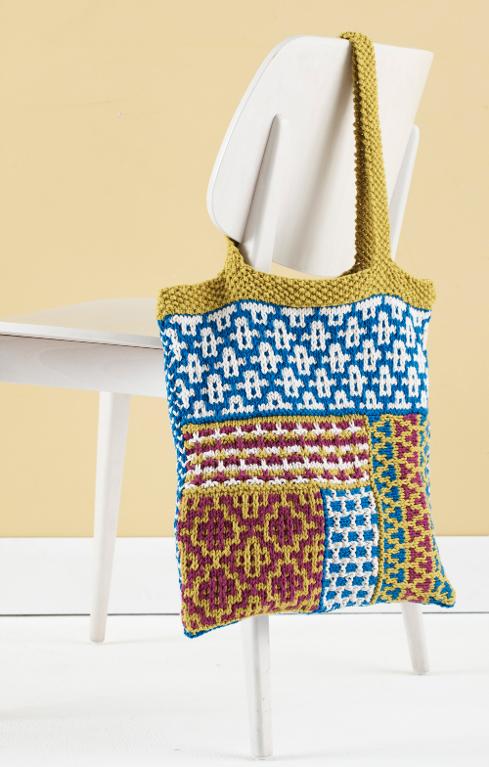 1. Kitchen Cotton Mosaic Tote
If you want to sample everything mosaic knitting has to offer, this is the project for you. This sampler tote has five different mosaic stitches to try out. Plus it's made with Kitchen Cotton yarn, so you know it's durable enough to hold all your stuff!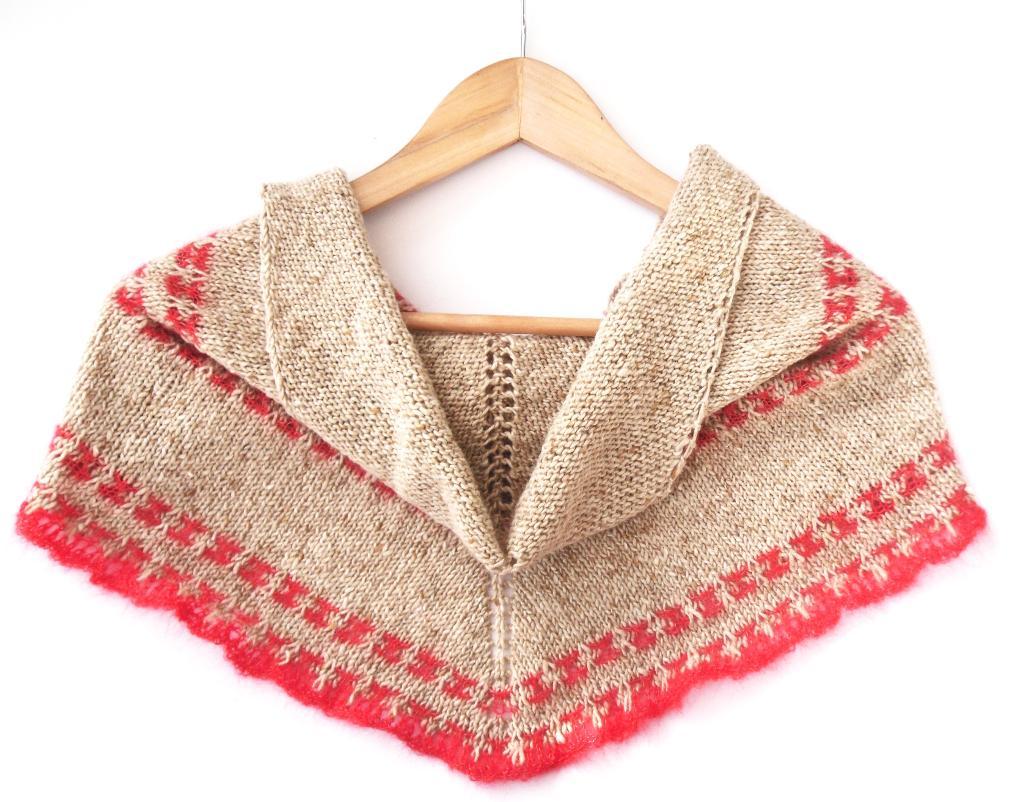 Photo via TheFeminieTouc
2. Tweedy Mosaic Shawl
There's just a hint of mosaic knitting at work in this pretty shawl, so you won't be worrying about your colorwork for the entire project. I love the combination of the Rowan Tweed and Rowan Kidsilk Haze here, but you could try a lot of different combinations to get the look you want.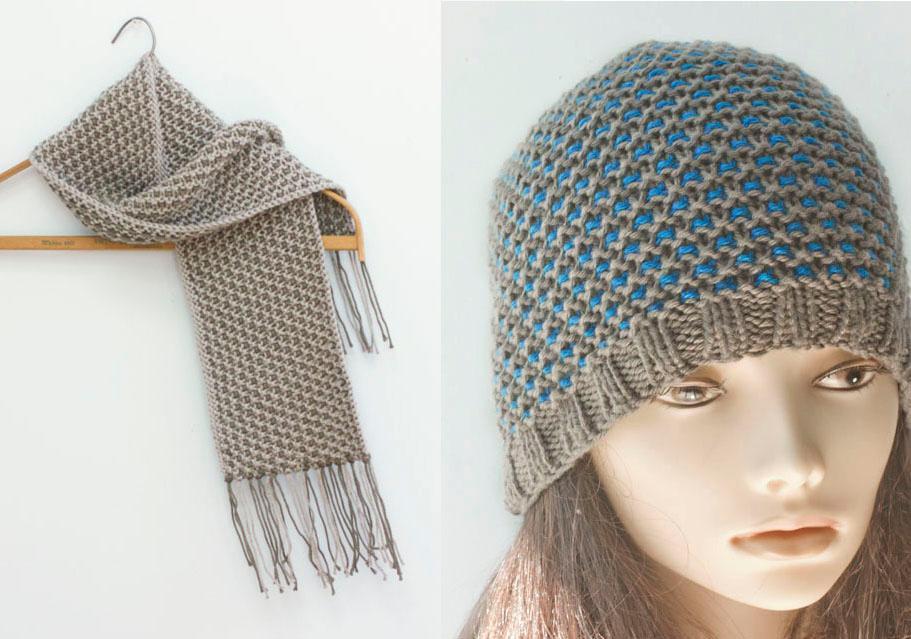 Photo via Black Iris
3. Mosaic Color Work Hat and Scarf
Designer Black Iris shares my frustration with colorwork that involves carrying those floats, and that's why she designed this hat and scarf set that uses mosaic knitting for easy colorwork.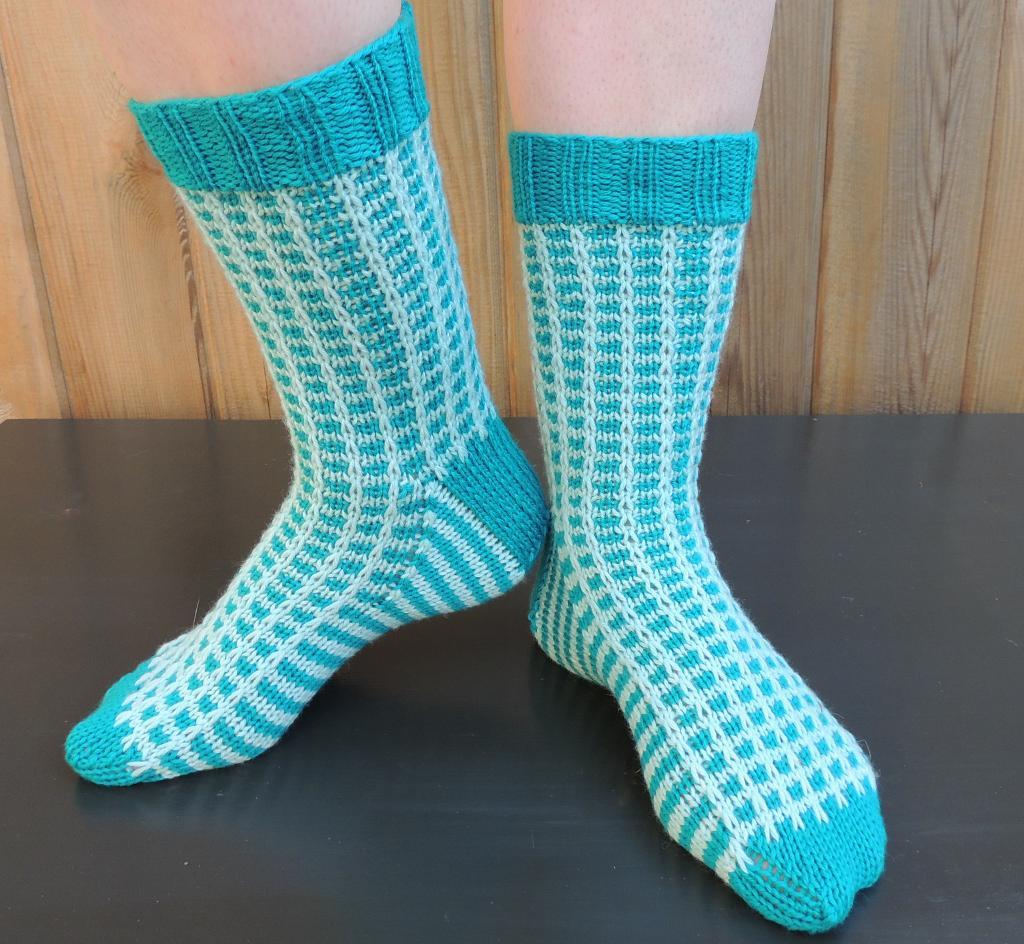 Photo via bengel229854
4. Sock Feat
Socks are already enough to juggle on their own — turning the heel, shaping the gusset, balancing those double-pointed needles — without adding any complicated colorwork. If you want to add multiple colors to your socks without all the hassle, download this pattern for free and give mosaic knitting a try.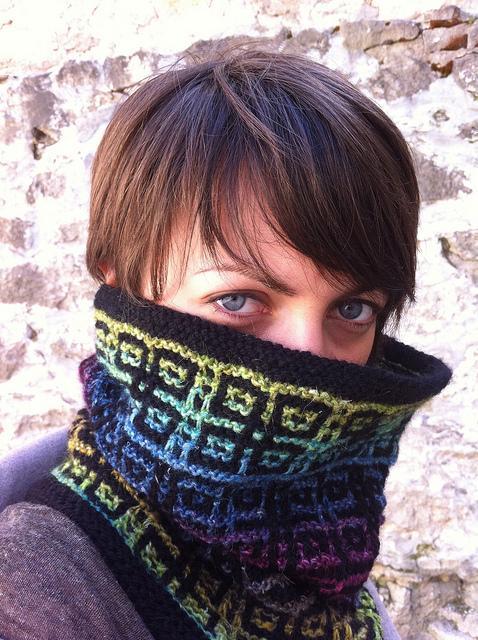 Photo via ashkearns
5. Technicolor Mosaic Cowl
Here's a brilliant idea: Combine a variegated yarn, like the Noro Silk Garden yarn used here, with a solid-colored yarn to create the illusion of an even more complicated colorwork. (It's not complicated at all. Shhhhh!)
Photo via Audrey Kerchner
6. Centuries Boot Cuffs
Smaller projects are a great way to dip your toes in without too much stress. These boot cuffs with their cute little stripes is the perfect intro to mosaic knitting. Try these, and then step it up to a more complicated mosaic pattern after.
If you're crazy about colorwork, you won't want to miss Faina Goberstein's Slip-Stitch Colorwork: Mosaic & Beyond class. You'll learn mosaic knitting, plus a few more creative colorwork styles.
What's your favorite type of colorwork? Are you a fan of mosaic knitting?