There are certain varieties of flowers that glow in the moonlight and release more fragrance at night. Plant these to create the ultimate romantic garden paradise in your own backyard.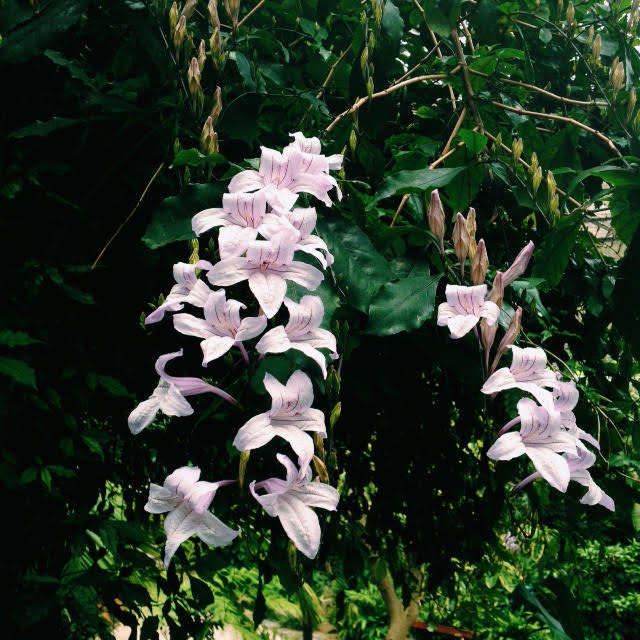 Best plants for moonlight gardens
Below is a list of flowers that are optimal for moonlight gardens, with glowing blossoms and fragrances. We've noted their season and if they have fragrance for easy garden planning.
Note that any white flower will do, but it's important to have variety of trees, vines, and shrubs and to include fragrant flowers.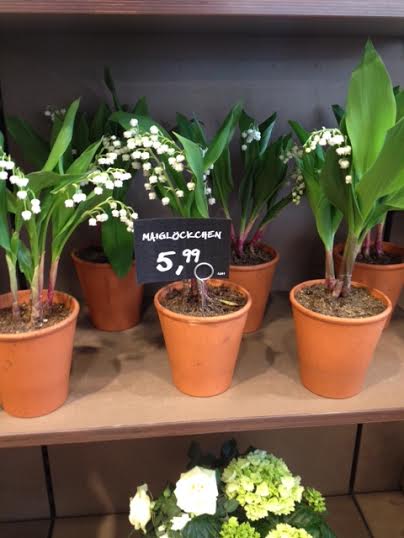 Spring
Daphne (pale pink, fragrant, early spring)
Lily-of the valley (fragrant)
Sweet violets in white (fragrant)
Wisteria (vine, late spring, fragrant)
Muscari and hyacinth (bulbs, white)
Pear (fragrant)
Narcissus (fragrant, great for containers)
Sweet woodruff (ground cover, white, fragrant)
Spirea (fragrant)
White azalea 
Mock orange (fragrant)
Privet (fragrant, late spring)
Pittosportum (fragrant, late spring)
Viburnum birwoodii (small white fragrant flowers, late spring)
Spring/summer
Jasmine (vine, fragrant)
Campanula (white)
Tuberose (bulb, fragrant)
English daisies
Stephanotis (fragrant, ideal for containers)
Peonies (white, late spring and summer)
White clematis (fragrant, late spring/summer)
Summer
Fair Bianca garden rose (fragrant)
Daisies (
Casablanca lily (fragrant)
Anabel hydrangea 
Lupine 
Honeysuckle (vine, summer, fragrant, white and yellow)
Gardenia (ideal for containers, fragrant)
Claire austin garden rose (fragrant)
Dunwich rose (rose, shrub)
Queen Anne's lace 
Nyveldt's white rugosa rose (rose shrub)
Moonflower
Mackaya bella (purple and white)
Stock (white)
Sander's white (rambling rose, light fragrance)

Phlox (white, fragrant)
Tips for designing moonflower gardens
Be sure to include a seating and dining area so that you can make the most of your moonlight garden.
Add candles, lanterns, and a beautiful table cloth for festive parties and dining.
Consider adding architectural elements to your garden like a fountain, archway, or trellis.
Add mosquito netting under a tree for romantic moonlight dining.
Your moonlight garden can be as simple or elaborate as you wish. It can simply be a patch of daisies that glows in the moonlight with a chair for evening relaxing after a hard day's work.
If you are working with a small space, consider creating a section of your patio or balcony devoted to white, fragrant flowers. Create a cluster of pots with gardenia, a tiny trellis for jasmine, and some annual bloomers like petunia. Add a chair and little table for dining, a set of twinkle lights, and you are set!
Have you ever planted a moonlight garden? What are your favorite white and fragrant varieties to plant? How do you create a special dining experience in your garden? 
Free Online Gardening Class