It's amazing what a little custom embroidery can do to personalize your sewing projects. Monogram embroidery designs can be stitched on ready-made items like hand towels, tote bags, T-shirts and more. And the variety of designs is staggering!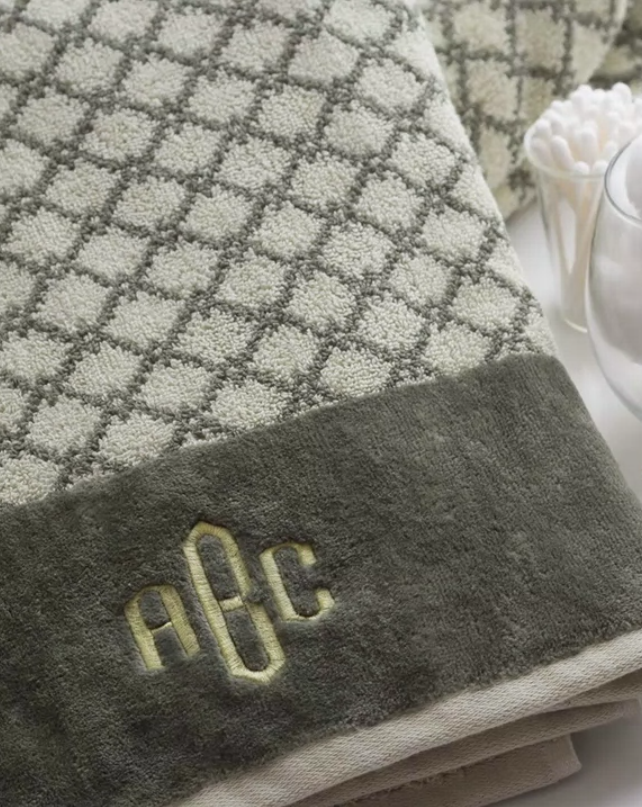 Photo via Bluprint course Machine Embroidery With Terrycloth & More with Deborah Jones
Embroidered monograms come in all styles from classic three-letter emblems to decorative swirls and novelty patterns. Because embroidery designs are typically purchased a la carte, you can download and test out the designs that speak to you the most!
Here are several of our favorite monogram embroidery designs from our Bluprint family of creators!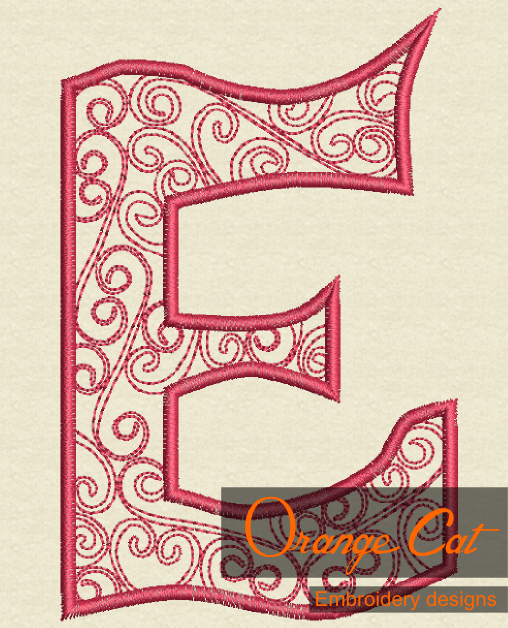 Photo via Bluprint member Orange Cat Embroidery Designs
Have you noticed all of the popular baby names that start with the letter "E"? This embellished monogram embroidery design works well on a 5″ x 7″ hoop and stitches up to around 4″ tall. The swirls inside the letter add interested in the same way that free-motion quilting is used to embellish negative space in a quilt top.
Get the Letter E Monogram Embroidery Design here.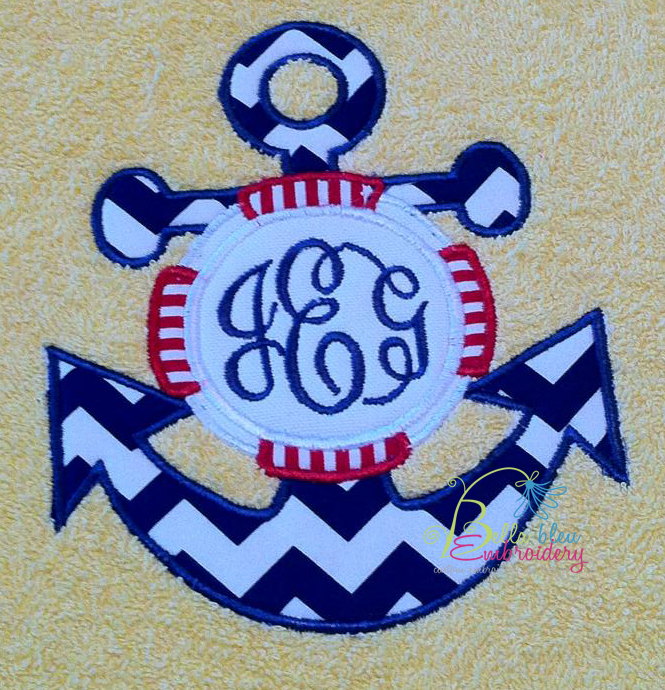 Photo via Bluprint member Bella Bleu Michigan
Ahoy, matey! Bring the nautical style to your sewing room when you add an anchor, life saver and custom monogram to beach towels, T-shirts and more. When you download the embroidery file to use on 4×4, 5×7, 6×10 or 8×8 hoops, you'll be able to program with your choice of initials and bring this pattern to life with your embroidery machine.
Get the Nautical Anchor Lifesaver Monogram design here.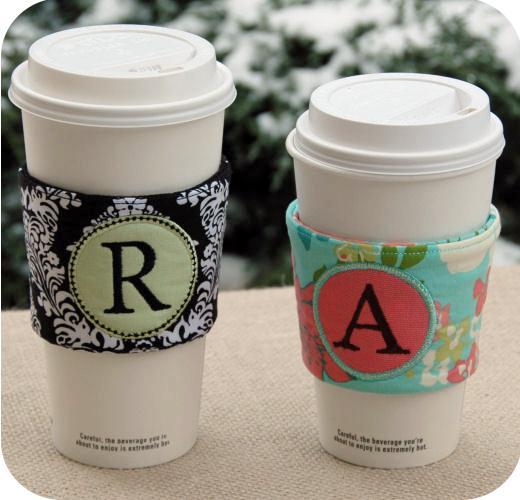 Photo via Bluprint member EmbGarden

Here's a fun idea! Keep your coffee warm (and your hands cool) with this monogram coffee sleeve pattern, stitched completely in the hoop (aside from one button). The monogram letters are embedded into the sleeve designs, so you won't have to merge letters… just stitch! These are made to fit 12-, 16- and 20-ounce cups.
Get the In the Hoop Monogram Coffee Sleeves pattern here.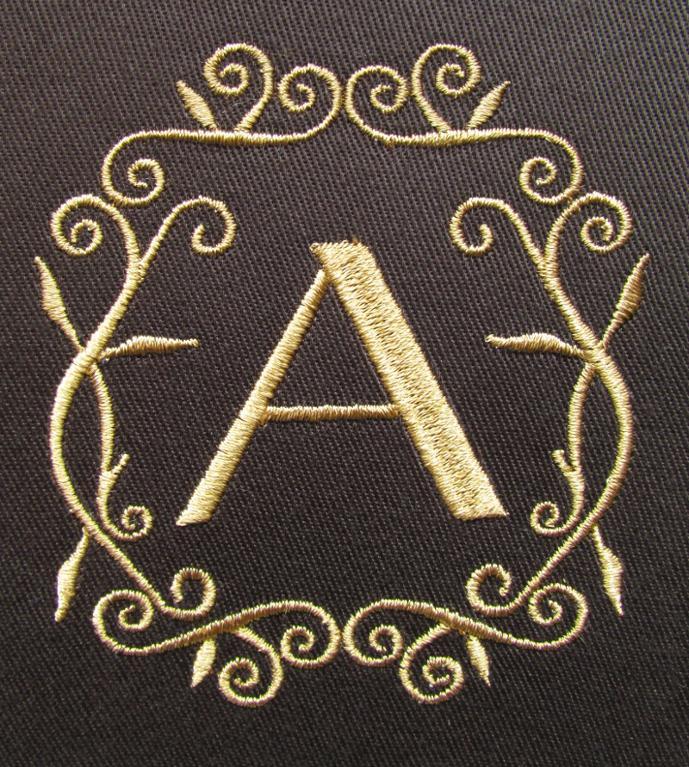 Photo via Bluprint member Orange Cat Embroidery Designs
This classy embroidery design is suitable for keepsakes like graduation gifts, wedding monograms and sentimental projects meant to honor the recipient. Would you believe that the 3″ x 3″ design has an average of 6,000 stitches in it?

Get the Floral Monogram Alphabet Upper/Lowercase design here.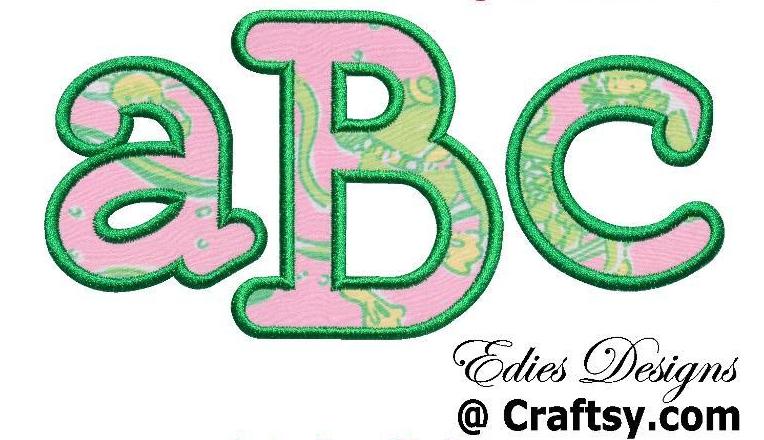 Photo via Bluprint member Edies Designs

Are you looking for a fun, versatile monogram embroidery font to use on projects from kids' items to gifts for teens and adults? This appliqué alphabet comes with 52 machine embroidery design files in VIP format (some for the appliqué designs and others for the font), and the edges are beautifully satin stitched for durability.
Get the Appliqué Alphabet VIP Machine Embroidery design here.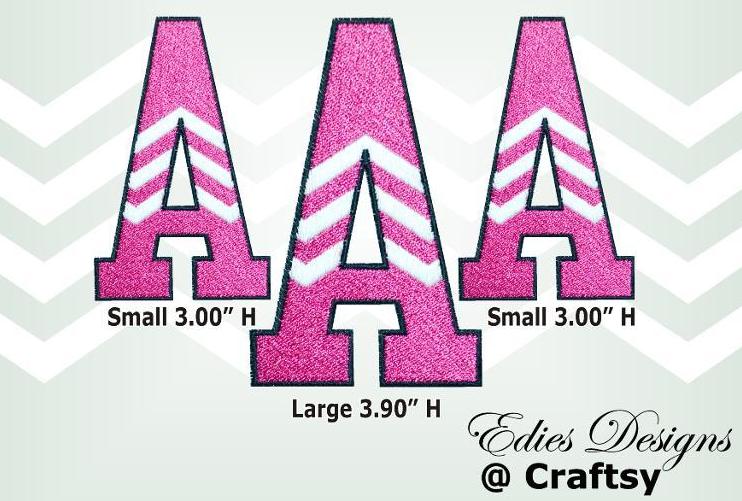 Photo via Bluprint member Edies Designs
This alphabet of bold chevron-print letters includes 52 design files that are unique and on-trend, especially appealing to teens and tweens. Embroidery sporty projects in your team's colors.
Get the Chevron Monograms embroidery pattern here.
New Online Embroidery Class
Add a personal touch with elegant embroidered lettering!Enroll Now »