Adding personalization to your cupcakes can make a tremendous impact on the overall presentation and can give them that extra customized touch to wow your guests and/or customers.
Dress your cupcakes to impress! Use these five simple tips & techniques to personalize your letter and monogram cupcake toppers!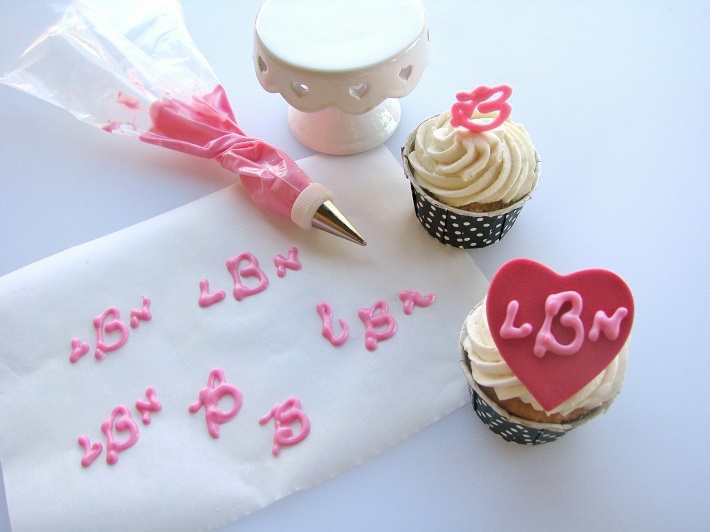 1. Piping
One of the simplest ways to add a monogram to your cupcakes is with the piping technique. You can pipe designs onto fondant (or directly onto your cupcake or icing) with a variety of mediums, including buttercream icing, royal icing or even chocolate! Buttercream will not dry very hard, while on the contrary, royal icing will dry extremely firm. Chocolate hardens well, but can melt easily.
With the use of a pastry bag or piping bottle, attach your decorating tip (keeping your desired monogram size in mind when picking out the size), fill it with your chosen medium, then carefully pipe the letters onto your cut fondant topper.
I prefer to allow the fondant to dry thoroughly prior to piping my designs to avoid any moisture or condensation seeping into it. Utilize parchment paper on your work surface to practice your piping skills, handwriting and designs.
You can also utilize both royal icing and chocolate as toppers themselves! Simply pipe your monogram/letters onto the parchment paper and allow them to dry thoroughly. Once they are hardened, remove them from the paper and utilize them to decorate your cupcakes, either laying flat or upright.
You can also add a monogram with the use of stencils with some of the same mediums above. Find out more in the Craftsy course The Secrets to Perfect Stenciling with Alan Tetreault!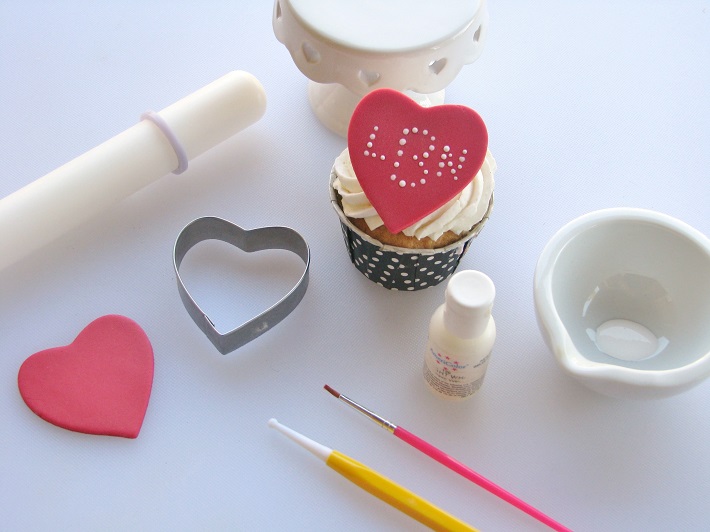 2. Painting or Drawing
Another easy technique to creating a monogram cupcake topper is by painting or drawing them directly onto your fondant. With a mixture of gel food color and a clear liquid (usually vodka, as the alcohol will evaporate), letters and monograms can be painted onto your toppers with a small food brush. You can also utilize a variety of tools (toothpicks, ball tools, etc.) to creatively add your design, such as the polka dot monogram pictured above.
If you are more comfortable with the steadiness of writing versus painting, then edible markers are the perfect instrument for you! Edible markers are available in a variety of colors and are super simple to use.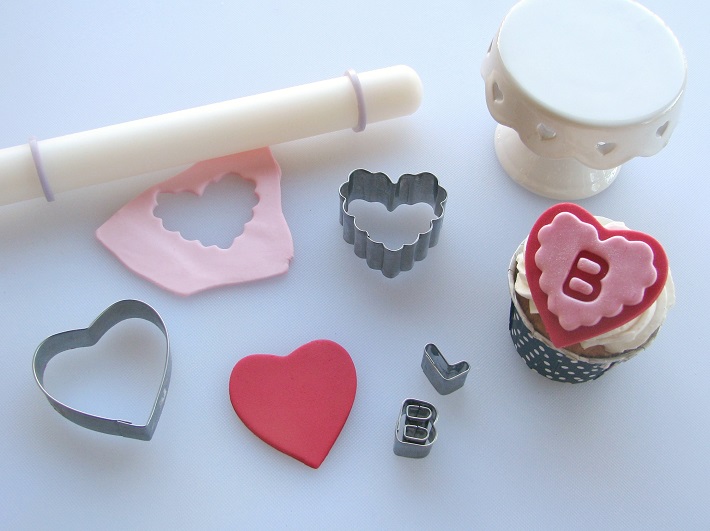 3. Fondant Letter Cutters
Utilizing fondant cutters is a very means to adding simple monograms and letters to your cupcake toppers, though it can limit the design due to the font and size.
The basic method revolves around rolling out your fondant to your desired thickness, then punching out the letters with the metal cutters. You can position the letters as needed or instead, utilize the cutter to punch out the letter from a larger shape and layering it over a different colored fondant topper, as pictured above.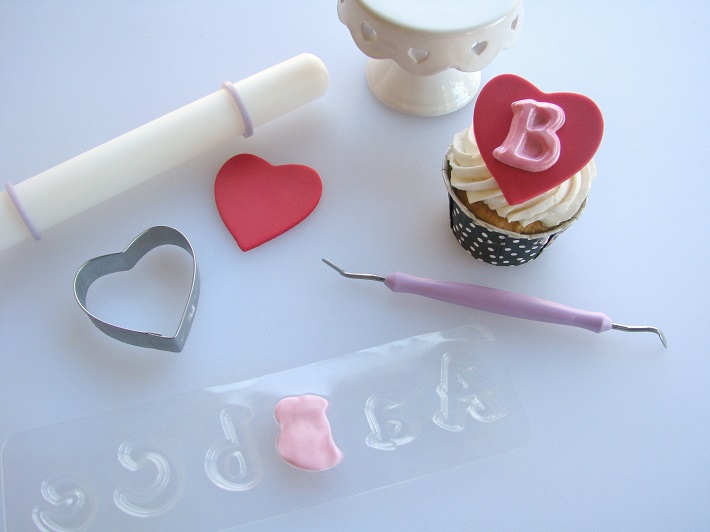 4. Fondant molds and cutters
You can find a larger variety of fonts and sizes, inclusive of upper and lower case letters when it comes to molds and cutters, giving you more flexibility for your monogram designs. Fill the molds and cutters with fondant and utilize materials like vegetable shortening, cornstarch, etc. to ease the letters out.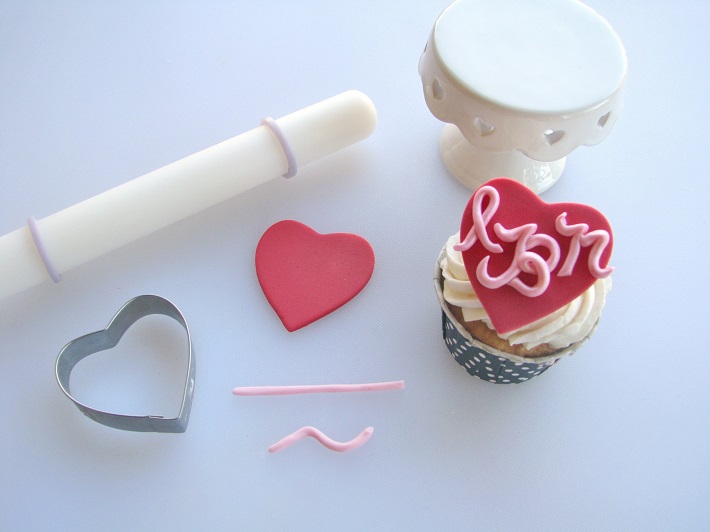 5. Hand-molding fondant
Lastly, if would like to utilize fondant, but are unable to find a mold or cutter that matches your desired design, why not mold the letters yourself?! Roll out fondant onto your work surface, then quickly shape it, glue any necessary parts and allow it to dry a little while before transferring the letter to your cupcake topper. This approach allows you the flexibility to complement any theme or motif of choice!
For complete instruction and in-depth tips to personalizing your cupcake and cake creations, make sure to check out the Craftsy course Custom Lettering & Monograms with Nicholas Lodge, as well as the newest class The Modern Monogram with Liz Shim for stylish and trendy alternatives.