Modern quilting is so much fun and simple to do. But if you have never made a modern quilt, it may seem a little daunting with those solids, negative spaces and often lots of quilting. Luckily, there are plenty of modern quilt patterns that you can experiment with!
Here we'll share some simple modern quilt patterns for beginners, along with some helpful tips to get started.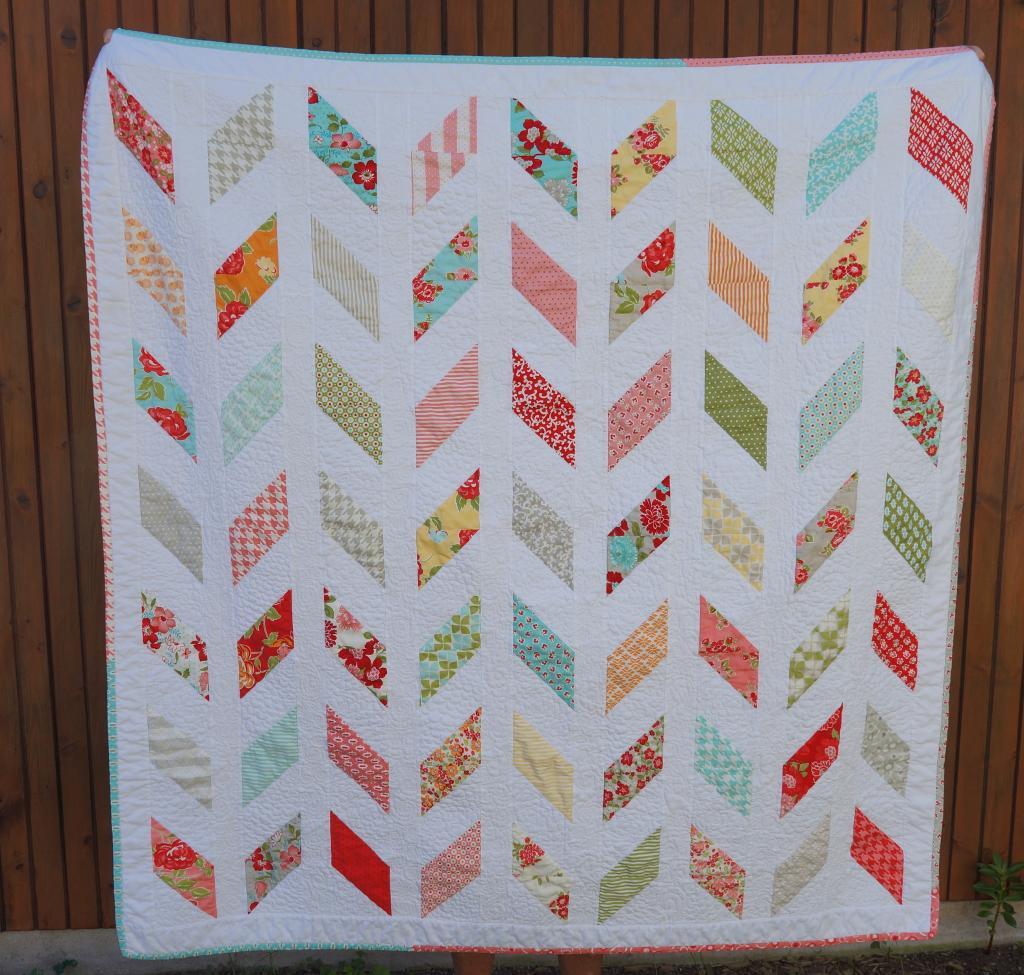 Photo via Bluprint member tholtz
Keep your quilting fresh with contemporary designs!
Have fun creating 7 stylish quilts & amaze your friends with the expert techniques you learned in this online class.Enroll now »
4 tips for getting started with modern quilt patterns
Tip #1: Use colors you like
A great way to dive into modern quilting is determine which colors you like to quilt with. Pick three to four of your favorite colors and use the solid version of them.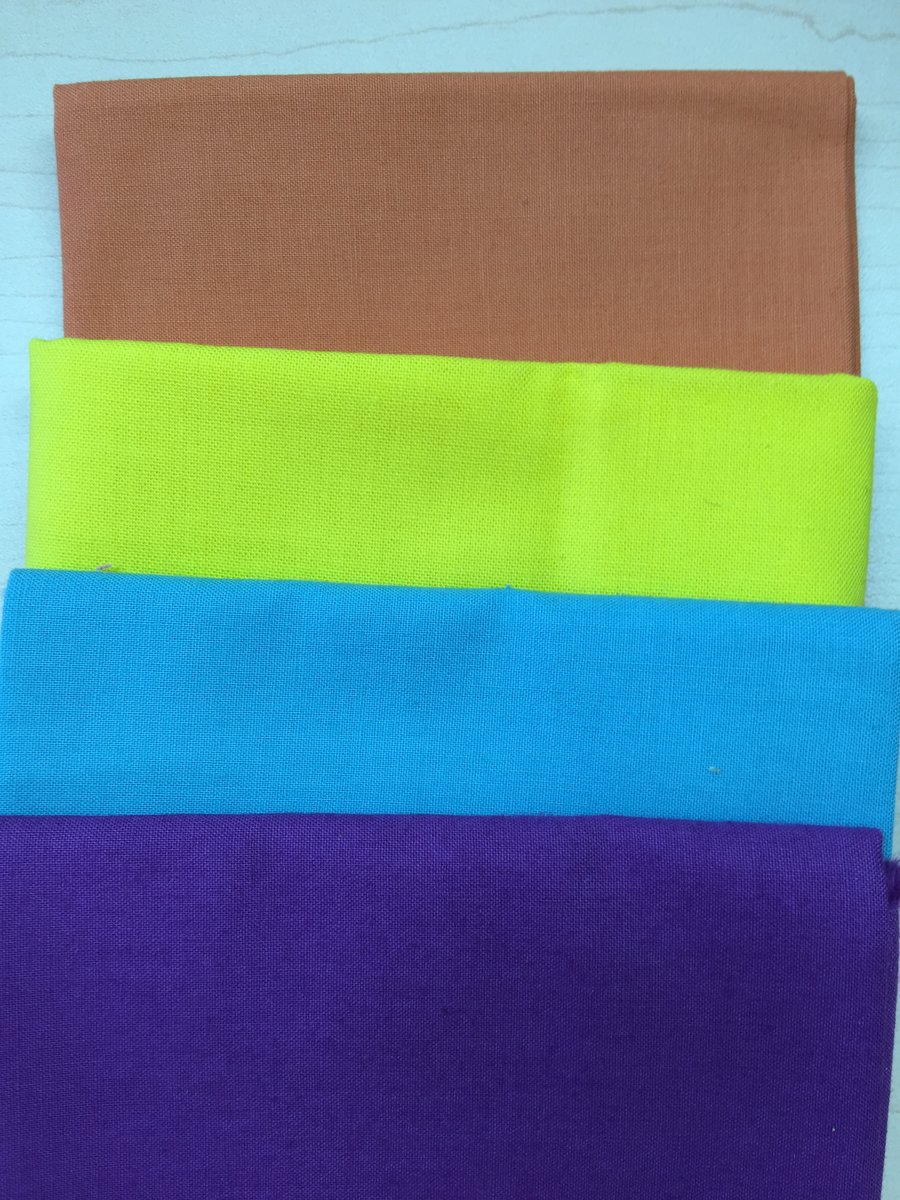 Tip #2: Start with simple shapes
Modern quilts don't have to be filled with tricky shapes and diagonals. The simplest of shapes can make a very striking modern quilt. Start with what you know, such as sewing squares and rectangles together. Move from there to half-square triangles and circles, and free-form cutting and sewing. Before you know it, you will be designing and sewing more complicated modern quilt patterns!
Tip #3: Press to the dark side
We don't mean you have to join the dark side to become a modern quilter. But pressing seams to the dark side when using lights and darks in your modern quilt is a good idea.
Tip #4: Try free-motion or straight-line quilting
Modern quilts are the perfect place to practice your free-motion quilting. Put that free motion foot on and away you go! It doesn't have to be all one type of pattern either — try to create variety.
If you are a bit nervous or really like the look of straight line quilting, then stick with straight lines. A great way to ensure great straight line quilting is put on your walking foot and walk your way across your quilt. 
4 modern quilt patterns for beginners
If you're unsure about what pattern to start with, you can always find inspiration in Bluprint's modern quilting member project gallery. You can also search the Bluprint Patterns Shop to find fun modern quilt patterns for beginners. See some of my favorites below!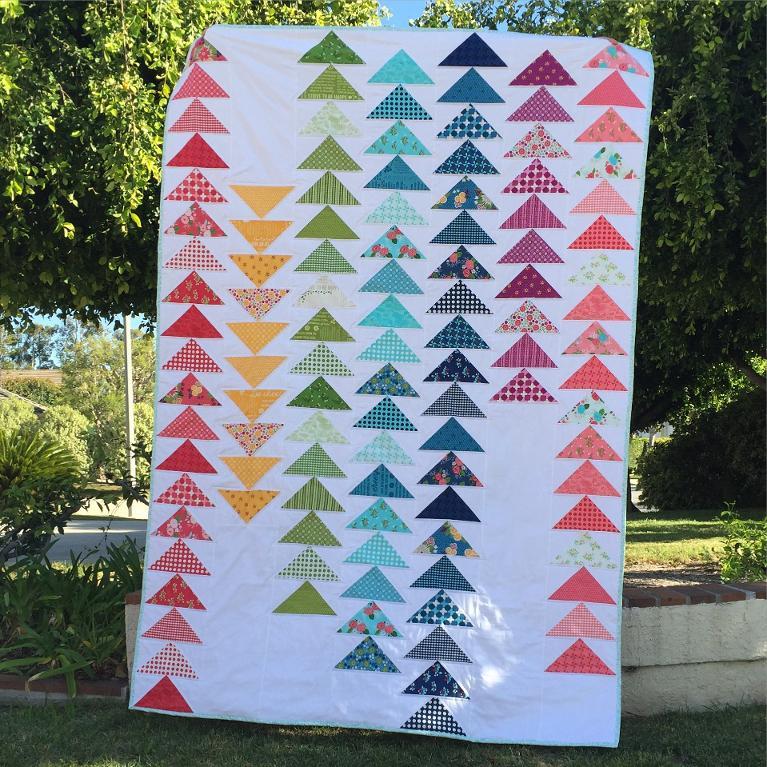 Photo via Bluprint member Fox Favorites
1. Meadowgoose Quilt
Once you learn how to make flying geese blocks you can stitch up this quilt in no time. The rainbow of fabrics is stunning, but this quilt would look great with an ombré effect or just a few colors too.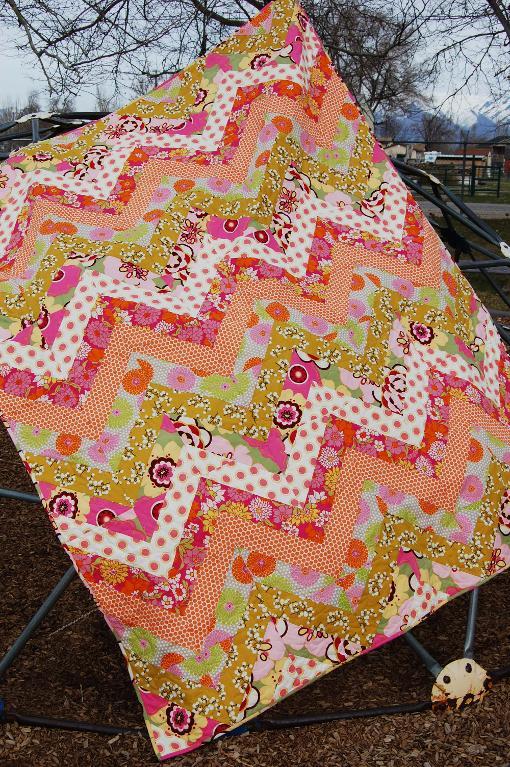 Photo via Bluprint member The Cloth Parcel
2. Modern Zigzag Quilt
Chevrons aren't exclusively a modern quilt design, but by using bright fabrics with bold prints and high contrast, you'll achieve a sharp, modern look. Plus, this quilt comes together in squares, not triangles, making it beginner friendly.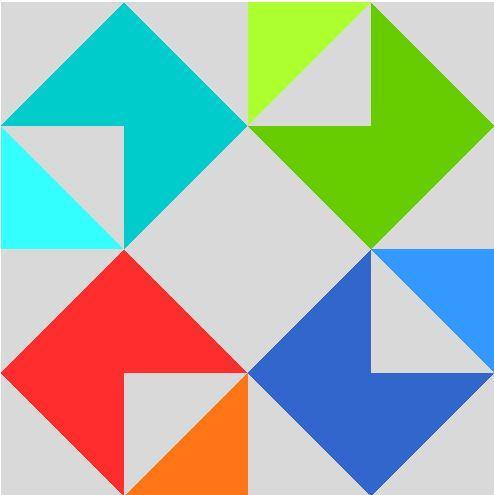 Photo via Bluprint member Lettyb
3. FREE Modern Movement Quilt Block Tutorial
This 12 1/2″ modern quilt block is a free pattern for you to start your modern quilt journey. Rated at novice, it is made by using half-square triangles and sewing those together to create a modern block. Make a batch of them and you have created your first modern quilt.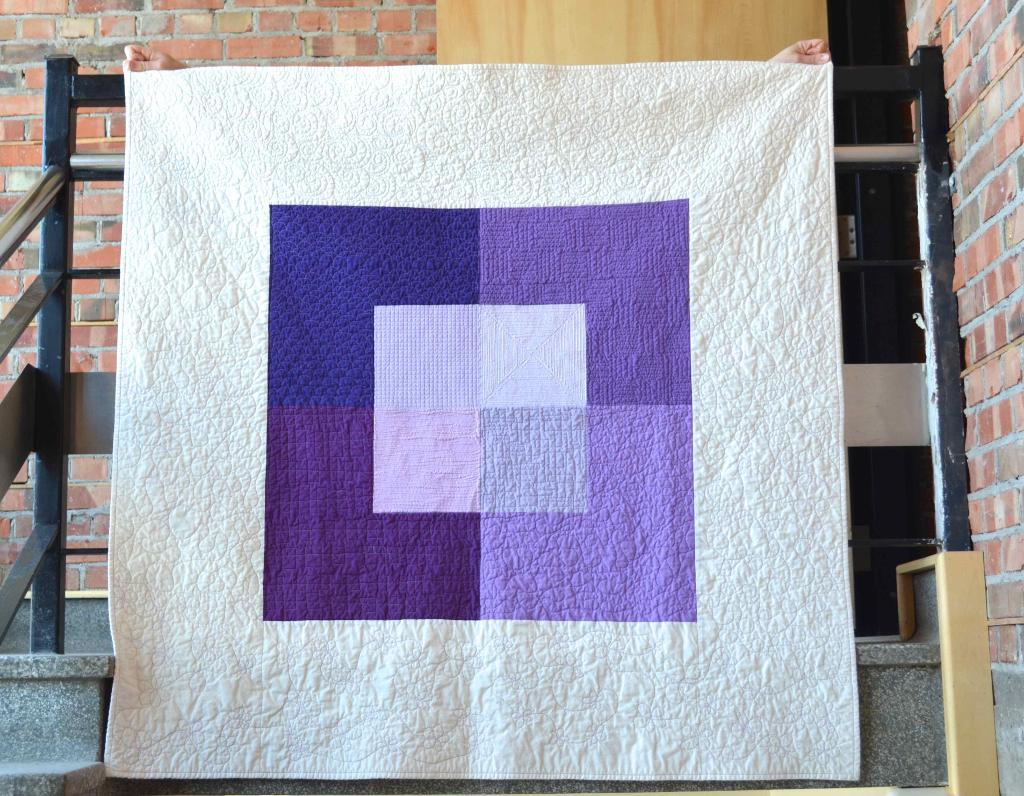 Photo via Bluprint member she can quilt
4. Canvas
By simply using squares and rectangles, this modern quilter created a pattern perfect for beginners. Depending on the quilting stitches you use, can totally change the look of your quilt. This quilter used an easy free-motion pattern, but straight lines or swirls would be very interesting as well.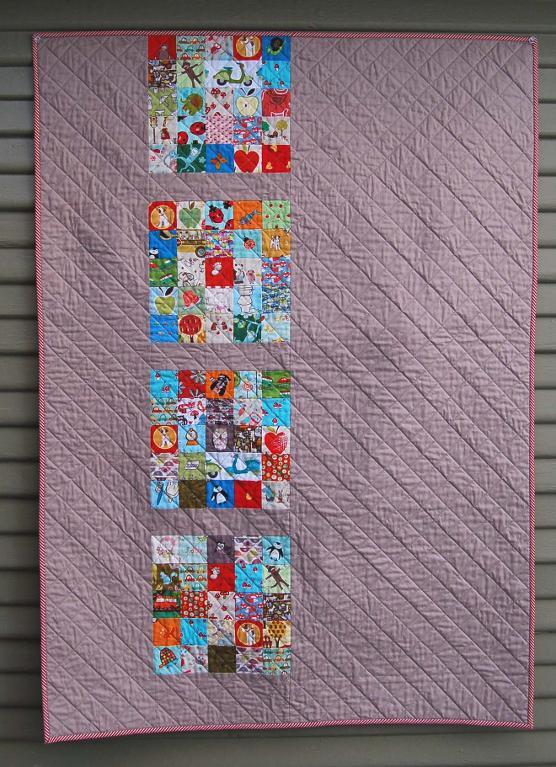 Photo via Bluprint member Piper's Girls
5. Modern Eye Spy Quilt
This adorable (and FREE!) modern quilt has a fun aspect to it for kids in that the simple blocks made of many squares can be used as an "eye spy" quilt! You can make this as big or as small as your child needs and with some nice quilting, will be a ton of fun for your little one.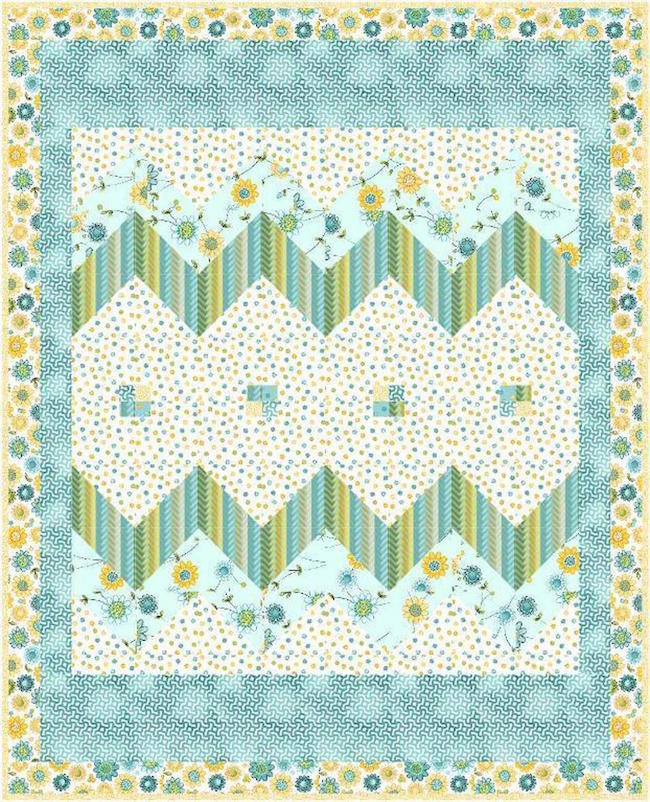 Photo via Bluprint 
6. Modern Scrappy Baby Quilt
Chevron is all the rage right now! Using an array of bright fabrics creates this gorgeous modern quilt! The different designs on the fabrics gives this quilt depth while the light colors makes it perfect for a baby room!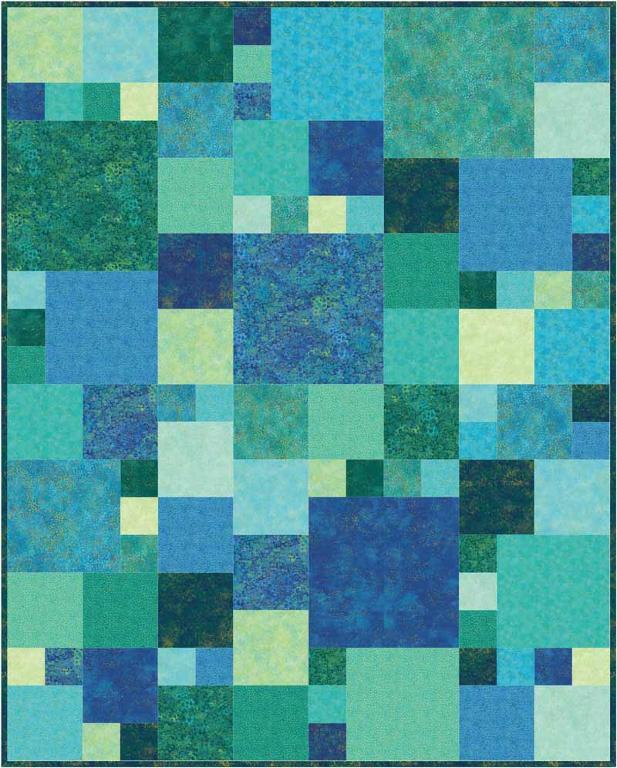 Photo via Bluprint member Jean Boyd
7. All Squared Up: A Modern Quilting Design
Want to stick with squares? No problem! Mixing sizes and colors of squares is simple yet modern and chic. The best part? It's Fat Quarter-friendly, so you don't have to worry about picking coordinating fabrics.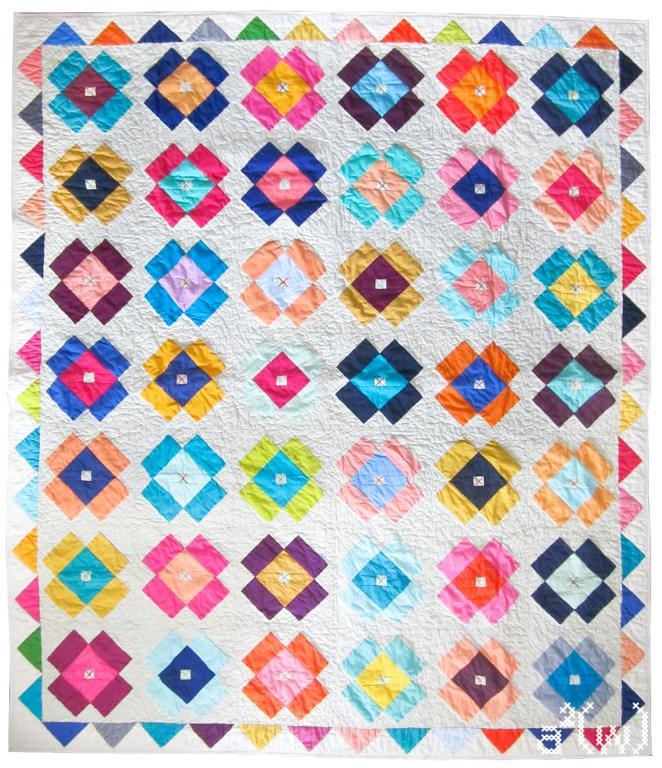 Photo via Bluprint member asquaredw
8. Modern Windmill
Learn one simple, modern block — then make about four dozen of them and stitch them together into full quilt. With seven block sizes, you could make your quilt any size you want.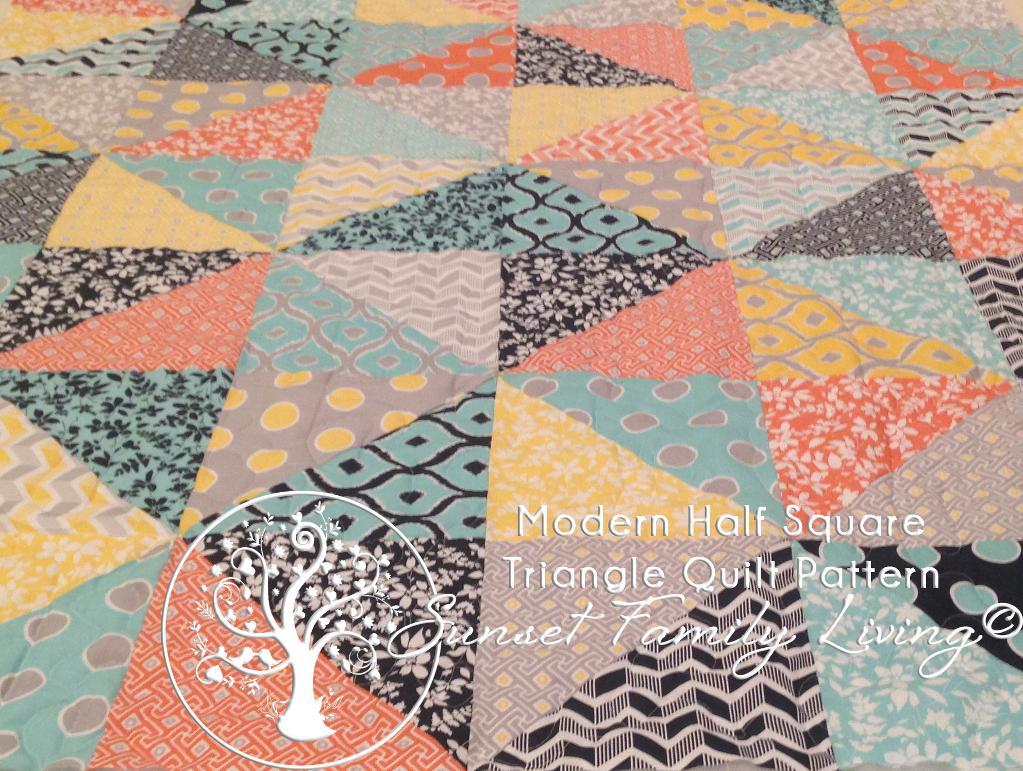 Photo by Bluprint member Sunset Crochet
9. Modern Half-Square Triangle Quilt
Sometimes the fabric you choose make a bigger statement than the pattern! That's the case for this simple HST pattern. Be sure to choose fabrics with modern colors and prints.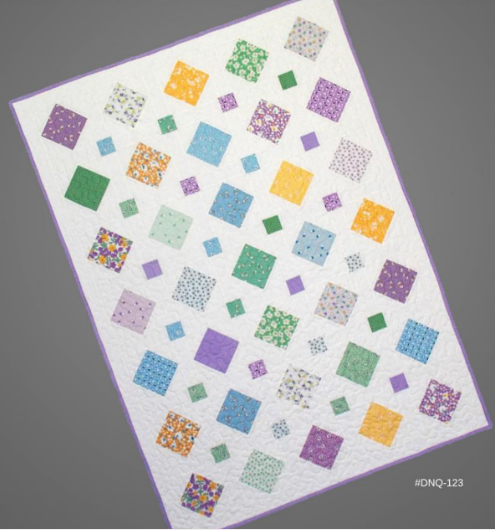 Photo via Bluprint member Double Nickel Quilts
10. Modern Charm Quilt Pattern
Sure, it's a charming design, but that's not where this quilt's name comes from. All you need is a charm pack or two to make this diamond-dotted quilt.
As you can see, modern quilting has unlimited possibilities and very few rules. What are you waiting for? 
Keep your quilting fresh with contemporary designs!
Have fun creating 7 stylish quilts & amaze your friends with the expert techniques you learned in this online class.Enroll now »