Everyone loves a good comeback story, and the craft world is no exception. Quilling, the art of rolling paper, first came on the scene in the 16th century and enjoyed a surge of popularity by children and adults alike in the 1970s and '80s. Paper strips were rolled into incredibly realistic flowers and charming adornments for greeting cards.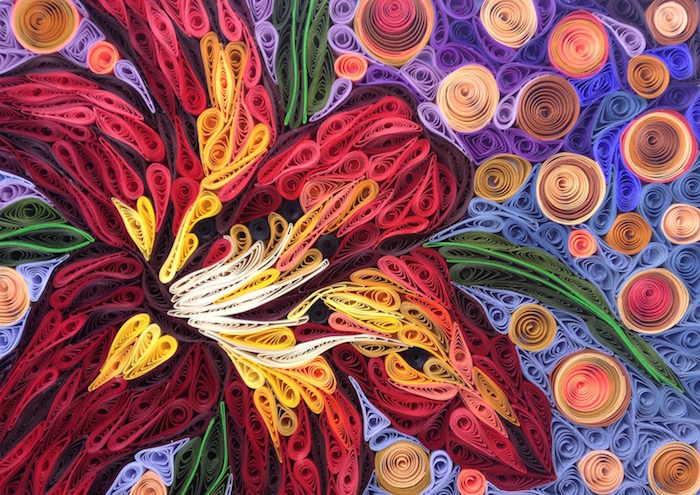 Like so many crafts of the past, however, quilling mostly faded away. Thankfully, a few dedicated quillers continued to share their skills and now a new wave of quillers are bringing a fresh set of eyes (and fingers) to what is often thought of as a dated craft.
But what exactly are these quillers making? Let's explore a few of the more contemporary paper quilling ideas that have been attracting many new paper lovers to the craft.
Quilled jewelry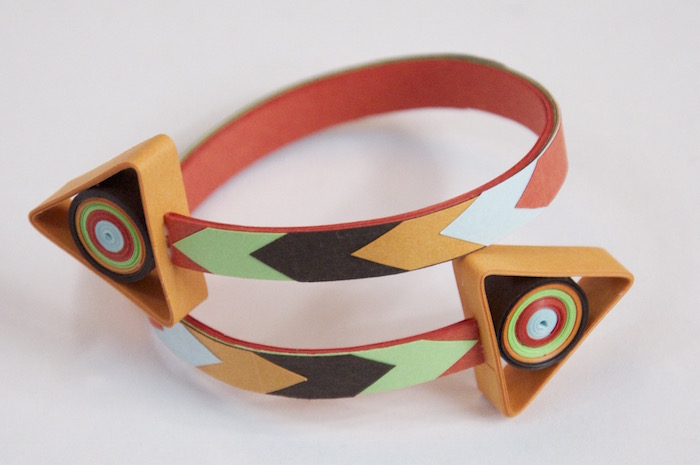 Let's Go Thataway Bracelet image via Little Circles
One place quilling is finding a new life is in jewelry or wearable art. Once you conquer the basic skills, it is quite easy and enjoyable to make. Relatively new tools allow quillers to create a variety of new shapes and endless possibilities for putting shapes together. Additionally, quilled jewelry has the benefit of being a bit more of an "instant gratification" type of project since you can easily complete many designs in just a couple of hours.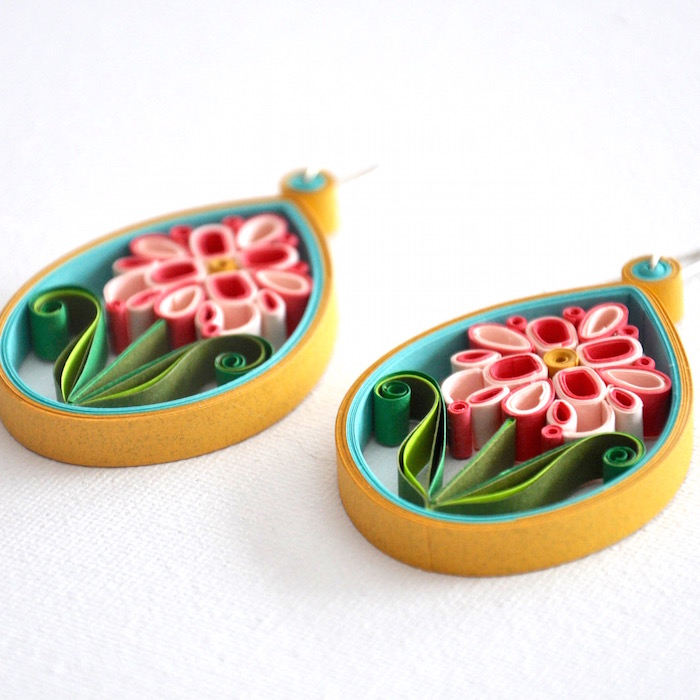 Image via Erin Curet
Some of the best results occur when you combine the techniques that have been around since the beginning of quilling with the new ones that are being introduced today.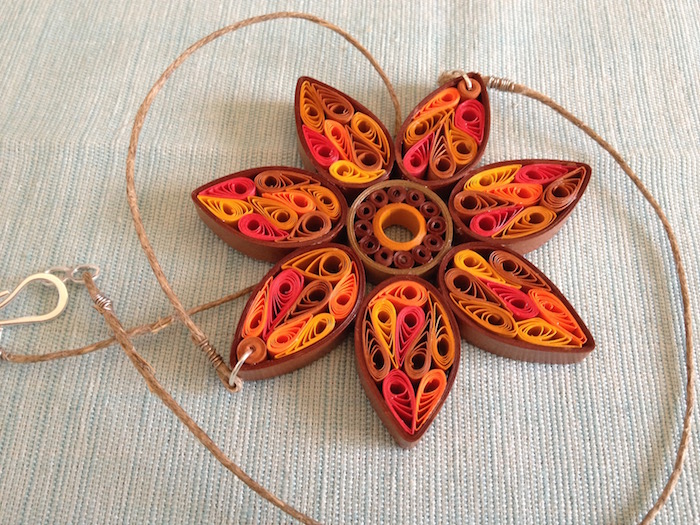 Quilled Sunflower Necklace Tutorial via Little Circles
Quilled art
On the opposite side of instant gratification comes the intensely time consuming quilled paper art. Commissioned works are seen in many of today's most popular magazines, and paper artists are using paper quilling as their medium of choice to create spectacular works of art.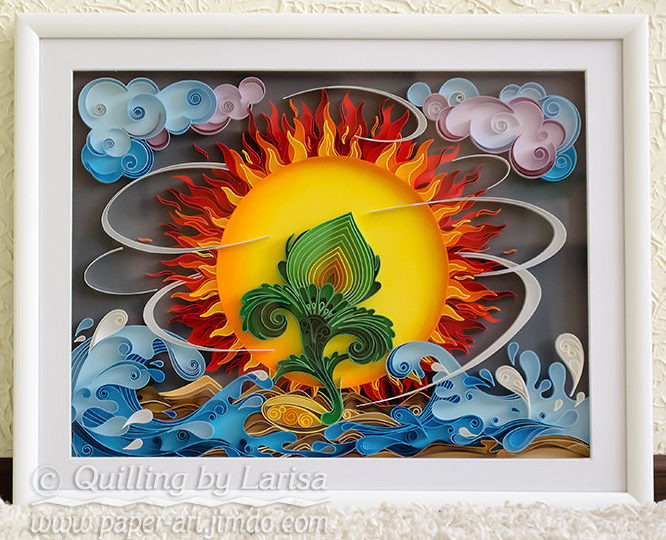 Image via Larisa Zasadnaja
On-edge quilling (image above) or quillography (image below) are two terms most often used when referring to this type of quilling. Using either card stock or multiple strips of quilling paper glued together, the paper is manipulated into the shape desired and then glued down on one side to give the illusion of 3-D illustration.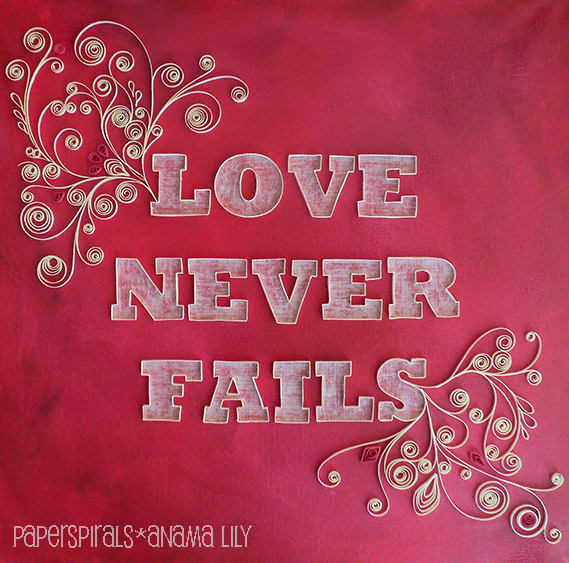 Image via Anama Lily
Quilled mosaics are another example of using traditional quilling in a modern way. Using a wider quilling paper than has been used in the past, mosaic artists create in a way that can only be described as painting with paper. Using the basic quilled shapes, quillers manipulate and piece them together in a mosaic fashion. This work is incredibly time-consuming, but the payoff is big.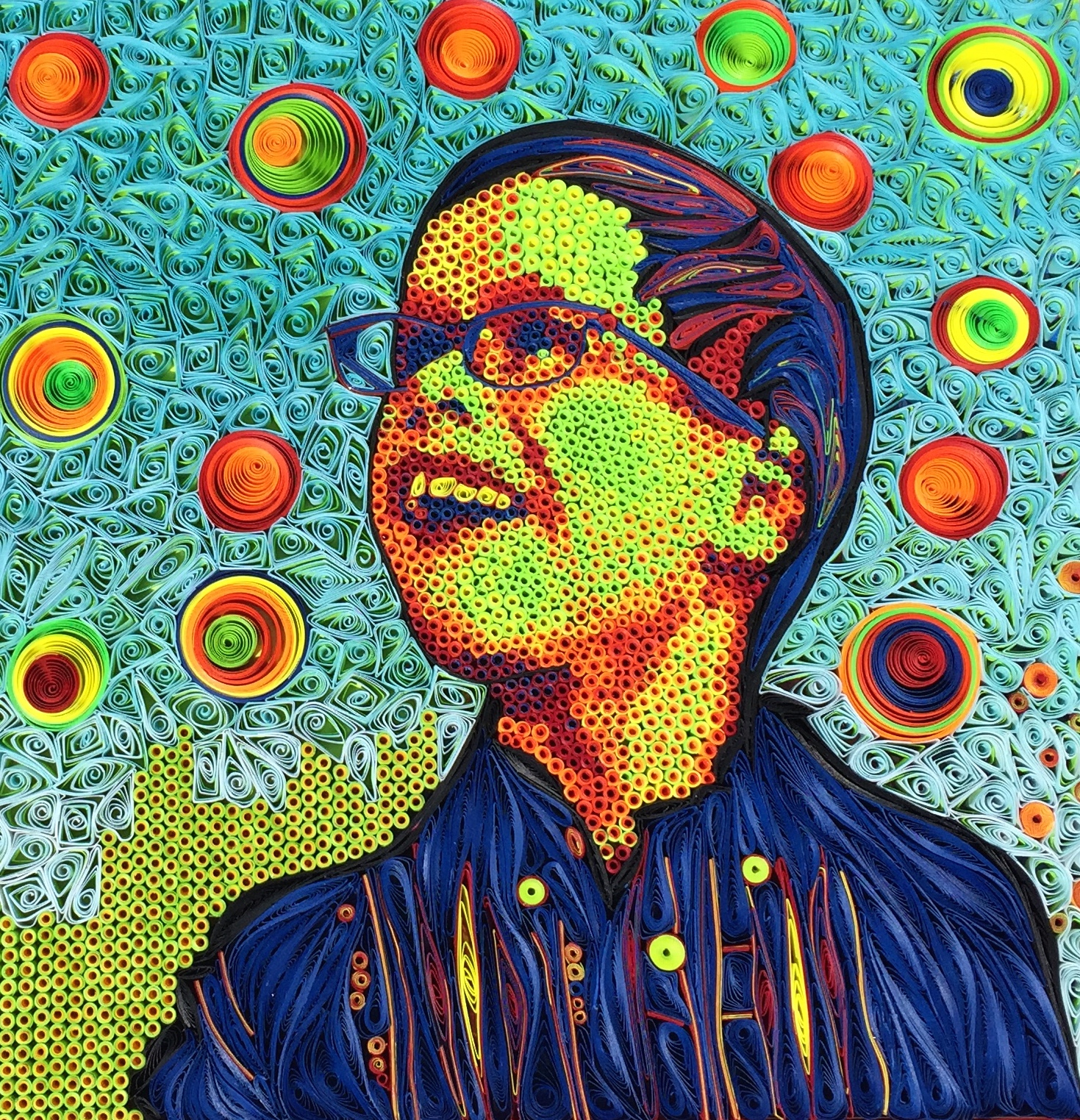 Image via Erin Curet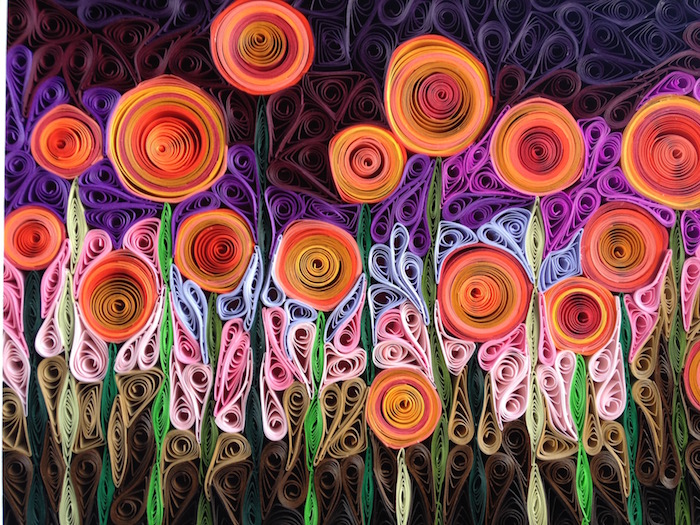 Retro Flowers Quilled Paper Mosaic image via Little Circles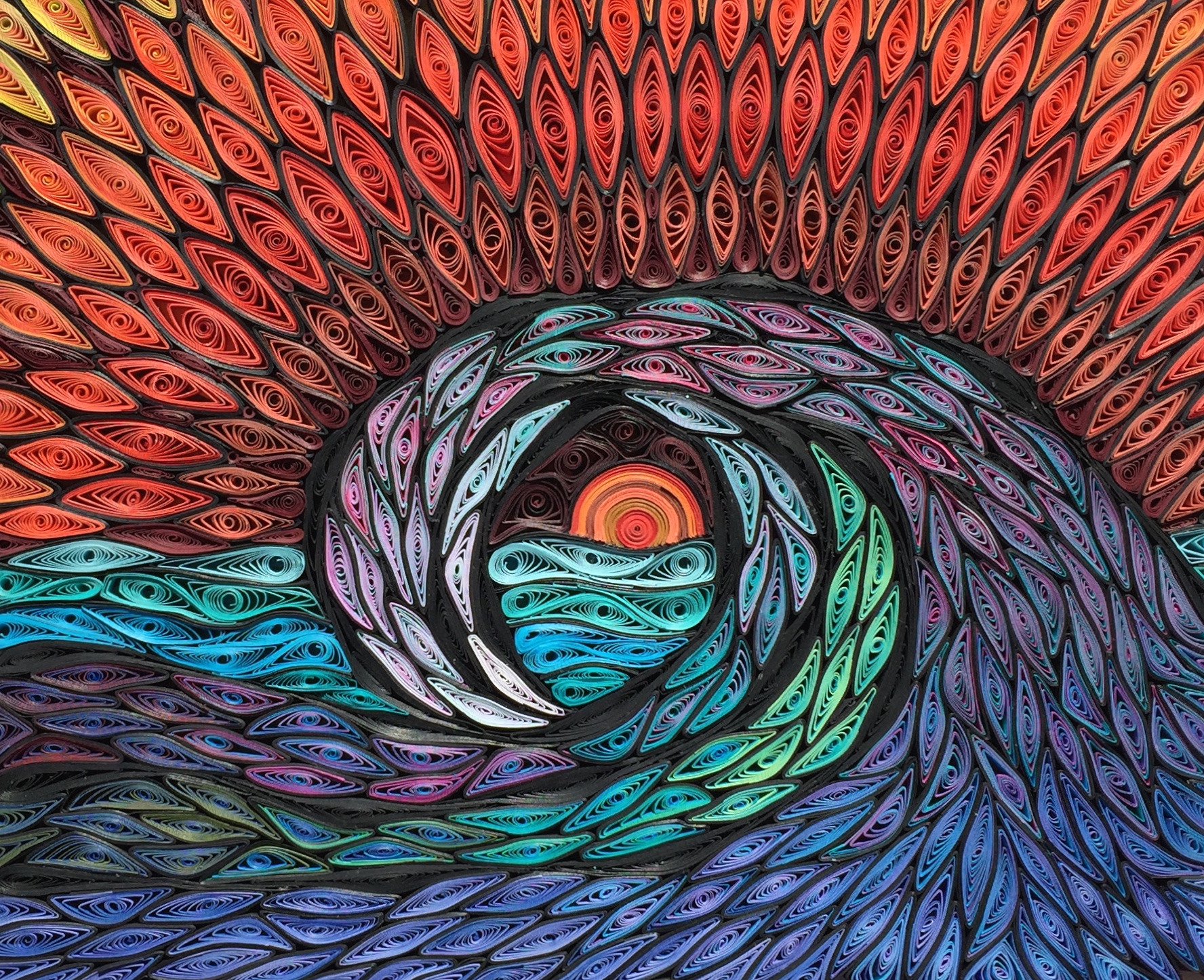 Image via Erin Curet
3-D quilling
Another way that quilling is changing this time around: It's going upward and off the page. No longer must quilling be glued down and stationary, a tradition that really limits what can be accomplished. Newer quilling paper brands offer wider and heavier weighted paper than was typically available in the past, thus allowing quillers to create paper sculpture, useable and novelty items that would have been difficult to accomplish 30 years ago.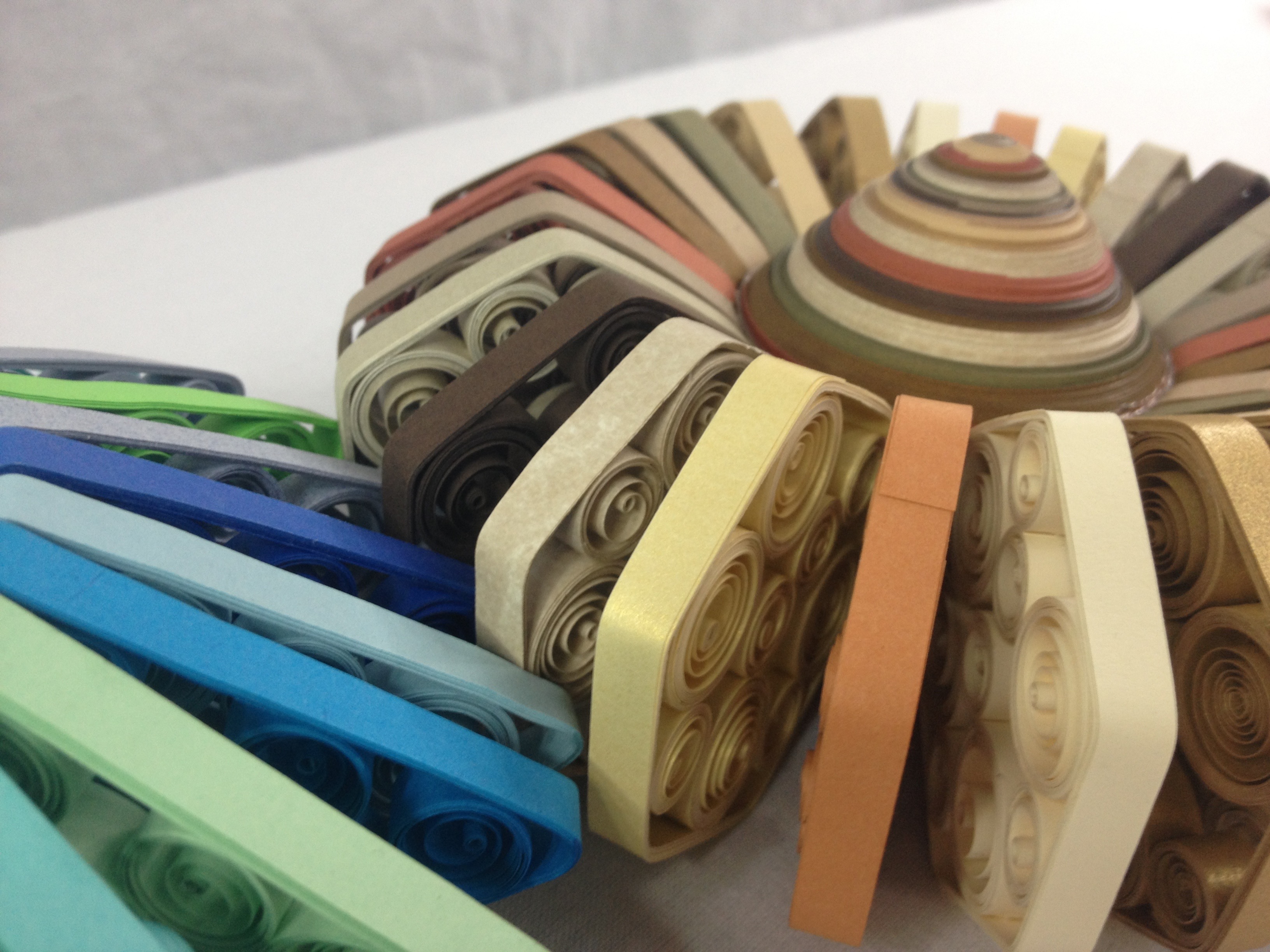 Image via Erin Curet
The candle holder below was made using ¼", ½" and 2″ paper strips and a stacked quilling form. These resources would have been very difficult to come by three decades ago. Not to mention the handy flameless candle that provides a lovely glow without burning down your house.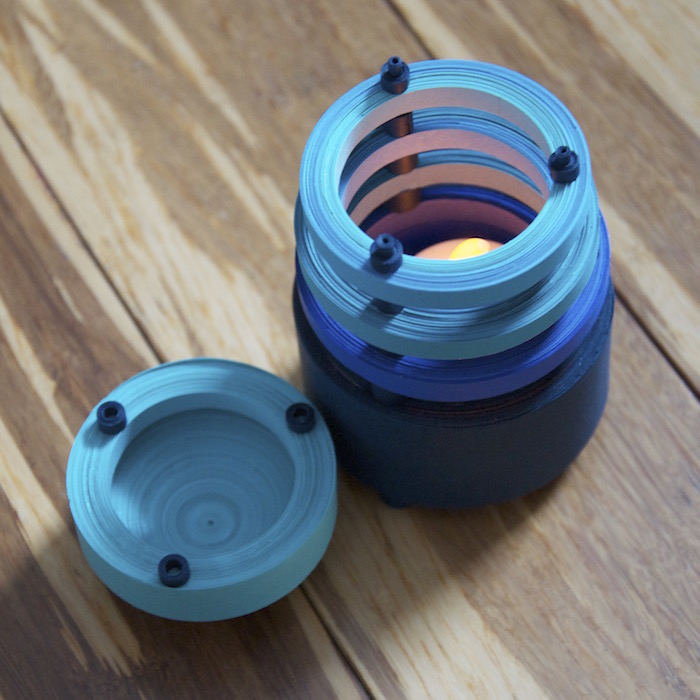 Image via Erin Curet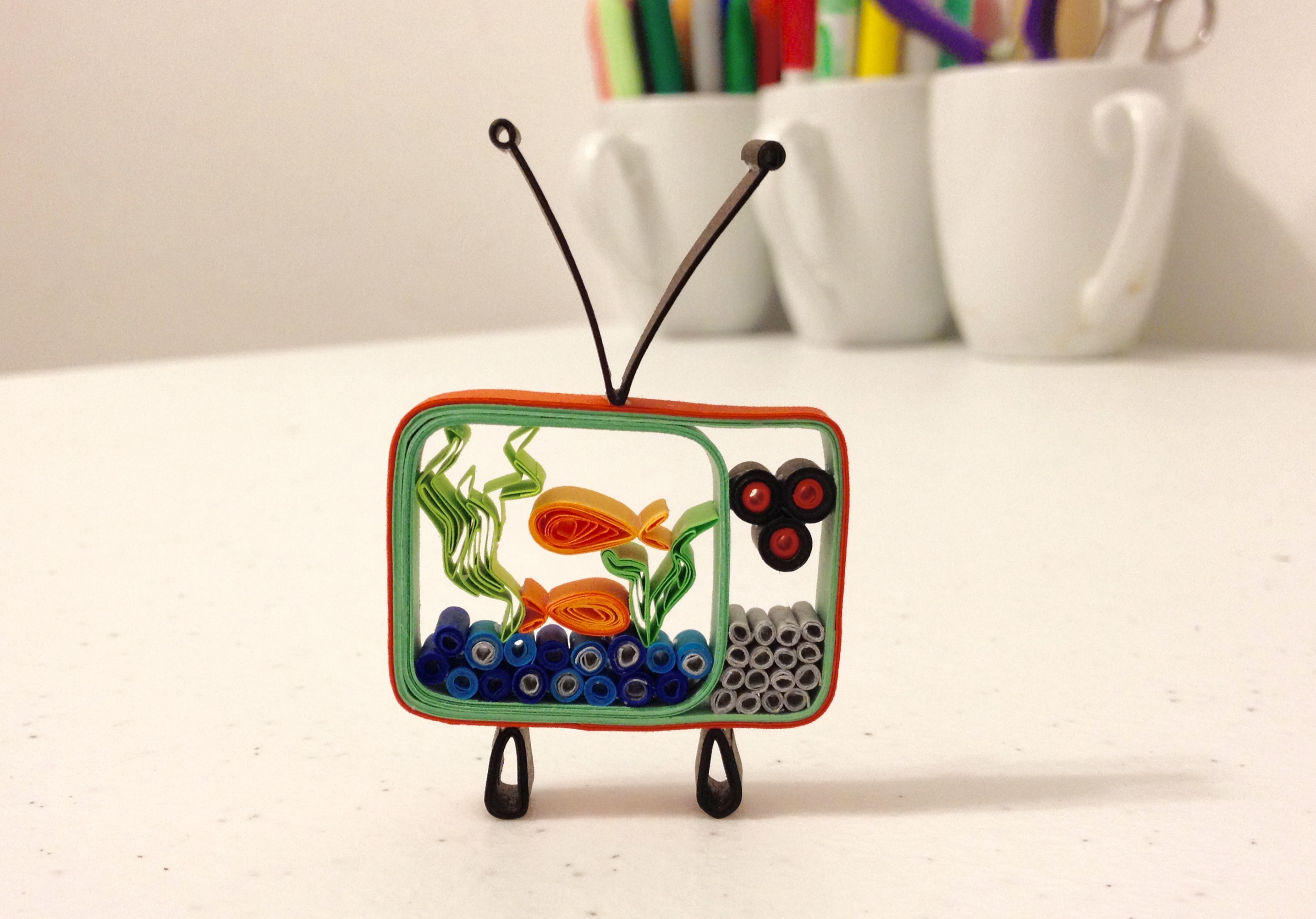 Image via Erin Curet
The ability to create whatever is in your mind's eye has so many advantages. Creativity can really shine in endless ways. The little fish television set was eventually made into an ornament, and the little owl below would make an excellent keychain or zipper pull for your favorite wee one.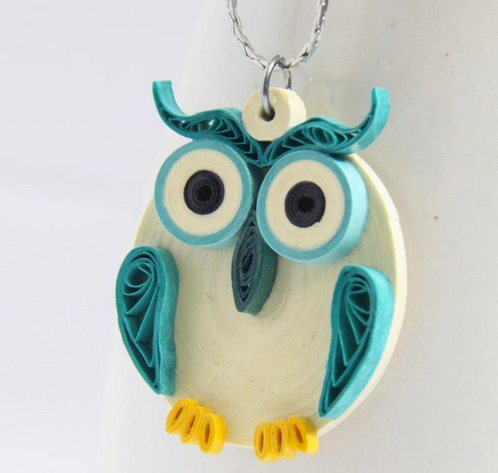 Paper Quilled Owl Jewelry Tutorial image via Bluprint member Honey's Quilling
Embellishment quilling
Not to be left behind, quilling is still an excellent way to embellish cards, scrapbooks, invitations, gift tags, picture frames and much more. These types of projects have been enjoyed by quillers since the start, but the availability of more color options and modern quilling tools have breathed new life into an old standard.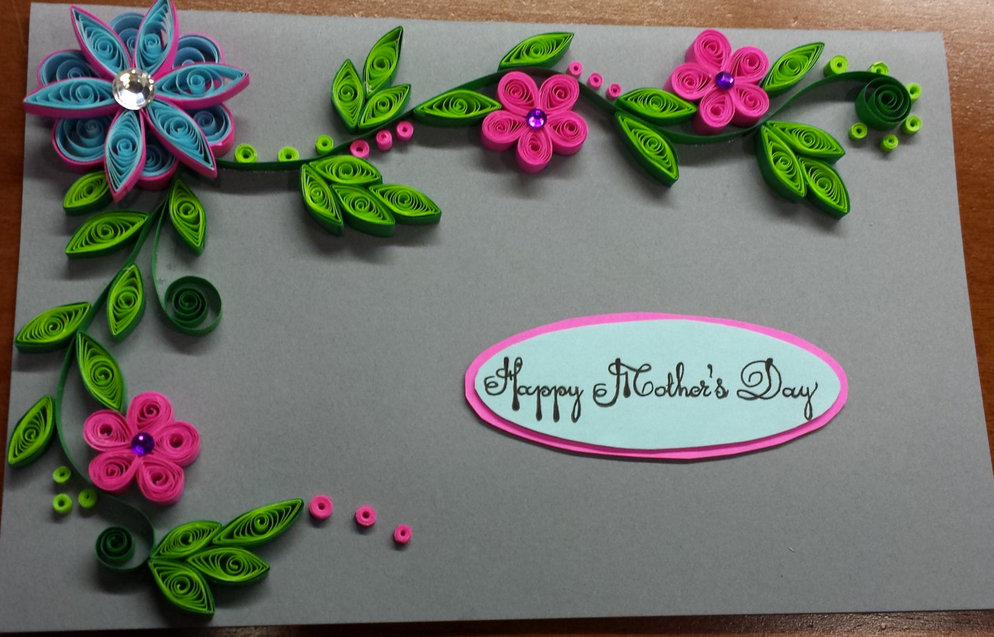 Image via Sree Quilling
Combining classic technique, 3-D quilling and a sense of artistry, quillers are taking paper crafting to a whole new level.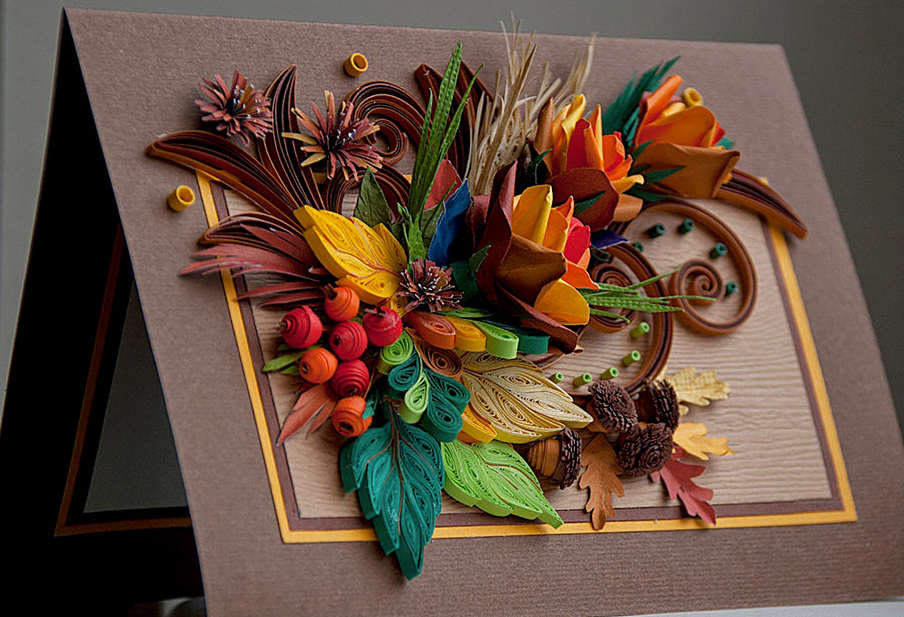 Image via QuillingBG
And finally, this wedding invitation below was quilled in a very classic style using more traditional methods, but it still manages a very modern elegance. It just goes to show that some things never really go out of style!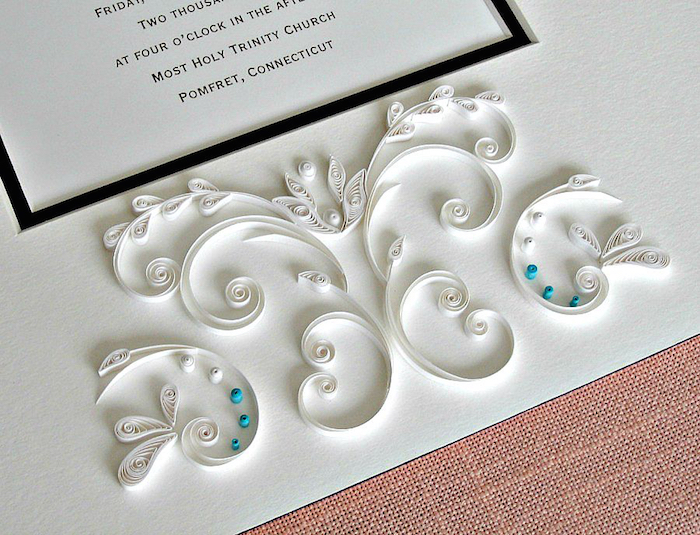 Image via Ann Martin
Whatever your skill level, wherever your interest lies, quilling has a little something for everyone. Hopefully these bright and modern paper quilling ideas will spark a new interest for those of you who have yet to give the craft a try and ignite a spark of creativity anew for those who have.
FREE Guide: Paper Quilling Basics for Beginners
Whether you're making beautiful quilled designs for cards, shadowboxes or home decor, these simple steps will help make your paper projects look polished and professional.Get my FREE guide »