Paper piecing is not only accurate, it's also a great way to create surprising designs that you couldn't make with regular patchwork! People, animals, letters, and numbers are just a few of the things you can design with paper piecing.
We've gathered some striking and modern paper piecing patterns from the Bluprint community of designers, and we can't wait to see what you come up with next!
Read on to see our roundup of modern paper piecing patterns!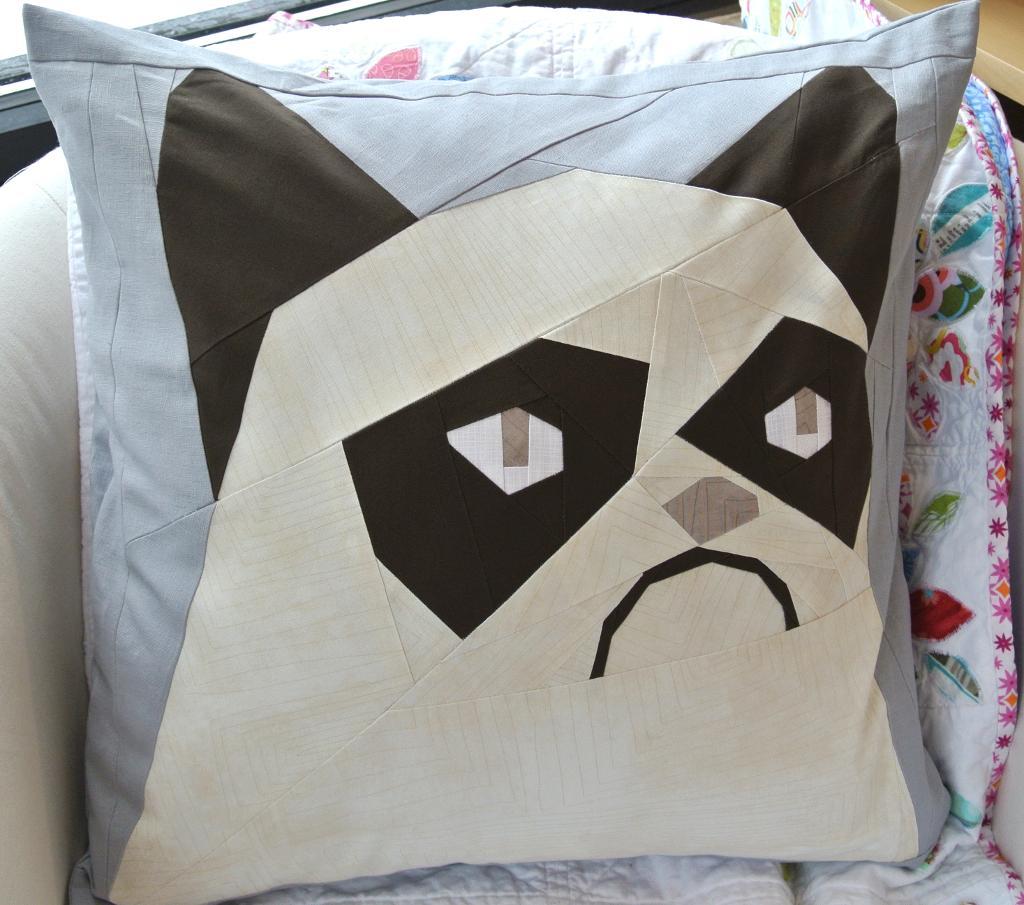 Photo via Bluprint member SewWhatSherlock
Frowning feline
Modeled after a famous feline, this grouchy kitty can bring a smile to your face in your own living room on a pillow or mini quilt. The single-block, modern paper piecing pattern can be made in 12″ or 18″ square, and it is recommended for intermediate-level quilters, due to some tiny pieces.
Get the Grouchy Kitty paper pieced pattern here.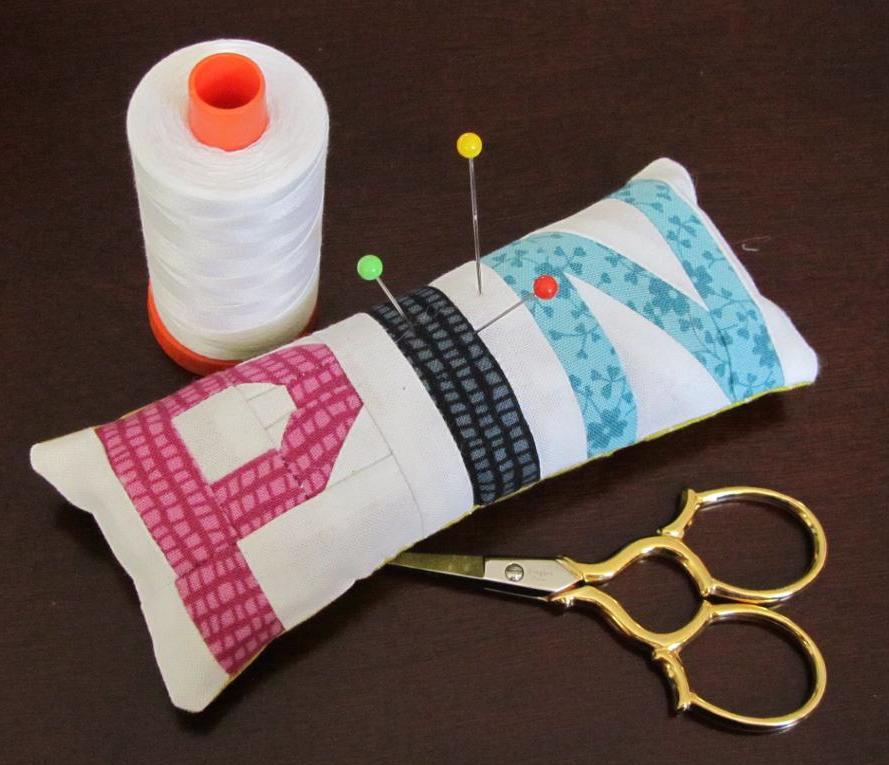 Photo via Bluprint member A Quilting Jewel
Pin pillow
This very literal pincushion makes a great point. Whether you like to poke fun or are just looking for a good practice pattern to try a new technique, this FREE paper piecing pattern is fun to make as a gift for a friend who sews. This pattern does not include basic paper piecing instructions, but it is certainly beginner friendly!
Get the FREE P.I.N. pillow paper piecing pattern here.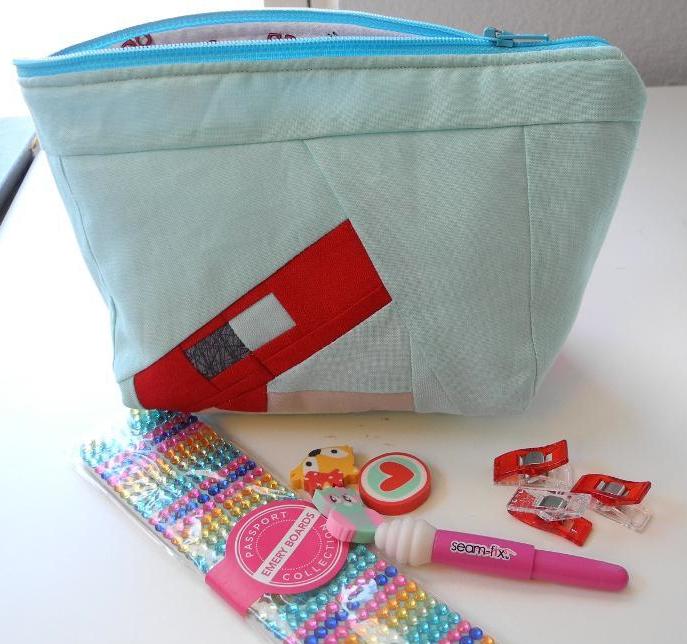 Photo via Bluprint member What the bobbin?
Binder bag
Do you love binder clips? If you can't imagine life without your favorite notion, you'll appreciate this ode to Clover Wonder Clips in a modern paper piecing pattern. We think it looks especially appropriate on a zippered pouch, which has plenty of room to hold clips and more. Now, where's that seam ripper?
Get the FREE Clippity Clip block pattern here.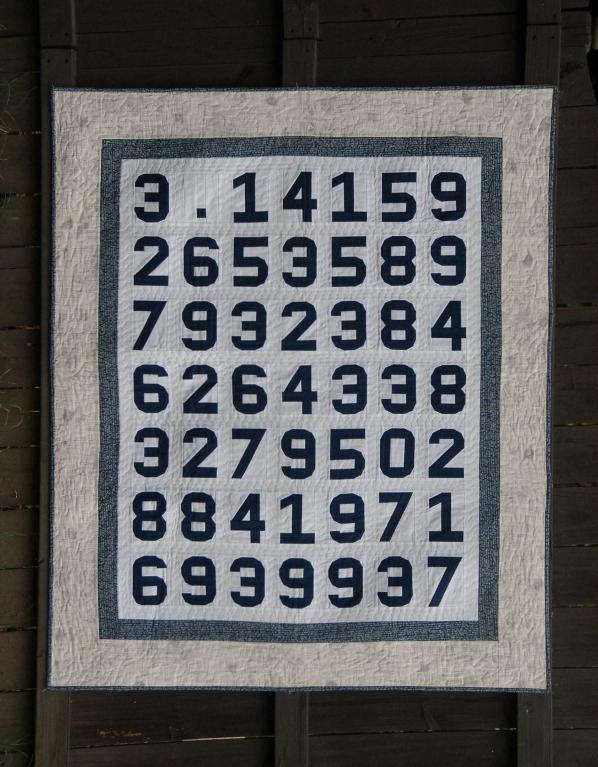 Photo via Bluprint member Meadow Mist Designs
3.14…
Never forget the meaning of the numeric term Pi again with this (almost) never-ending sequence in quilt form. The paper pieced pattern can be used in conjunction with all of the digits to make a lap-size quilt that an engineer, mathematician or general number cruncher will appreciate!
Get the Pi Quilt pattern here.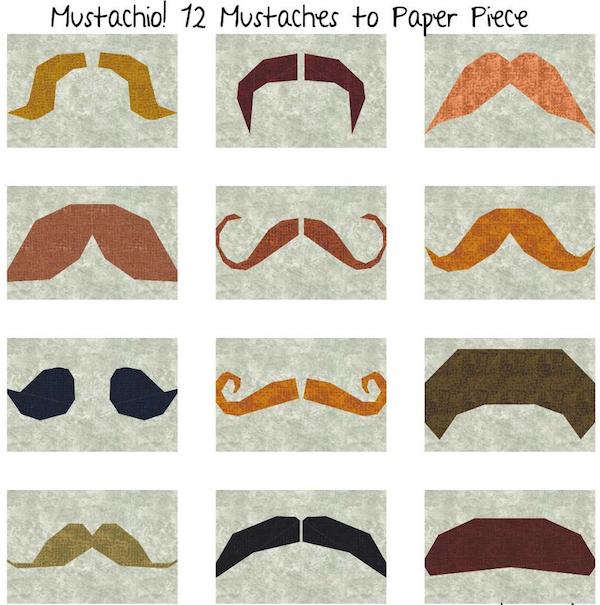 Photo via Bluprint member Sewhooked
Mustache madness
Are you a "Gus" or more of a "Beauregard"? This hilarious set of modern paper piecing patterns gives each mustache a name and its own personality, so you can make a heartfelt gift for the 'stache fan in your life. A portion of the proceeds also goes to support Movember, an international organization dedicated to promoting men's health.
Get the Mustachio modern paper piecing pattern here.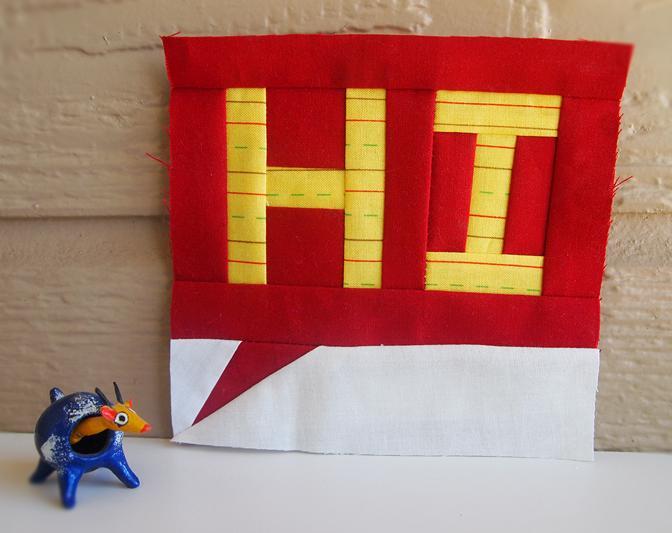 Photo via Bluprint member ProtoQuilt
Say something
If you are looking to get your hands wet with paper piecing, this 5″ square block should do the trick! Make your speech bubble into a name tag and wear it to your next quilt guild meeting to really spark the conversation.
Get the FREE Hi Speech Bubble paper pieced block pattern here.
[box type="shadow"]
Build paper piecing skills to create patchwork with ease. Learn to create 6 variations on an Eight-Pointed Star block in Carol Doak's Paper-Pieced Stars Bluprint class.
Sign me up!
[/box]
Who or what would you love to see made into a paper piecing pattern?