Whether it's a flower quilt pattern, or floral fabric used to make a quilt, flowers and quilts go way, way back. From the traditional Grandmother's Garden hexie quilts to modern floral fabrics, there is something for everyone's style and tastes.
For those who have a brighter, modern aesthetic, these modern flower quilt patterns and projects will banish the idea of muted country florals for good!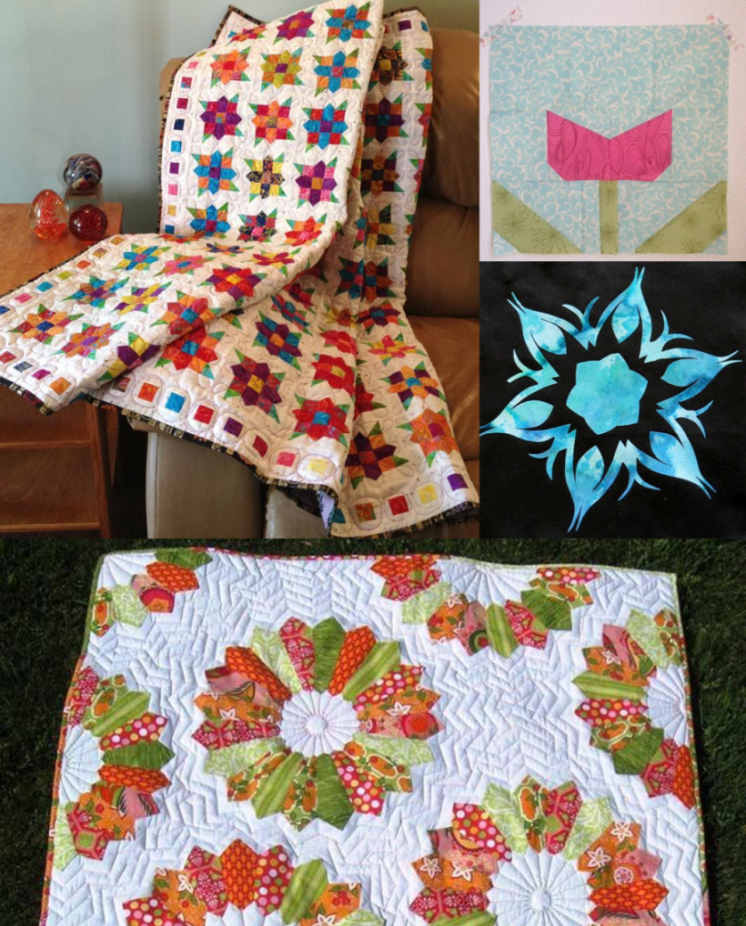 Abstract flower patterns
Flowers don't have to be curved and realistic, why not try making them from normal patchwork quilt units like half-square triangles or flying geese?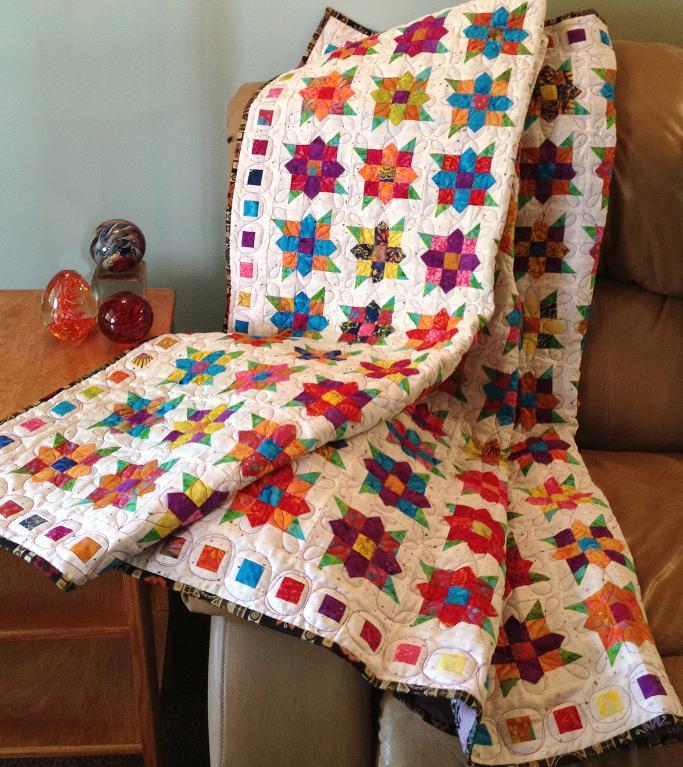 Indie designer Tulip Square has created her Flowers Squared Quilt pattern (pictured above) using half-square triangles to help create the flower blocks.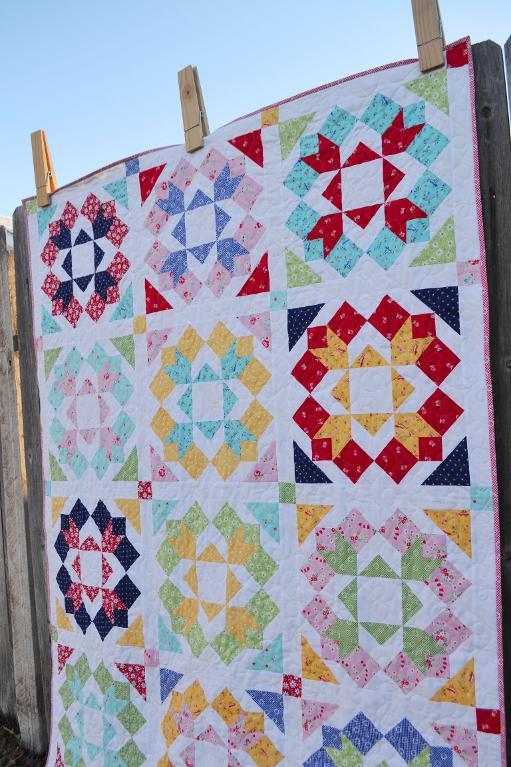 A standard quilt block like the Flower pattern from Porch Swing Quilts matches the abstract flower brief perfectly!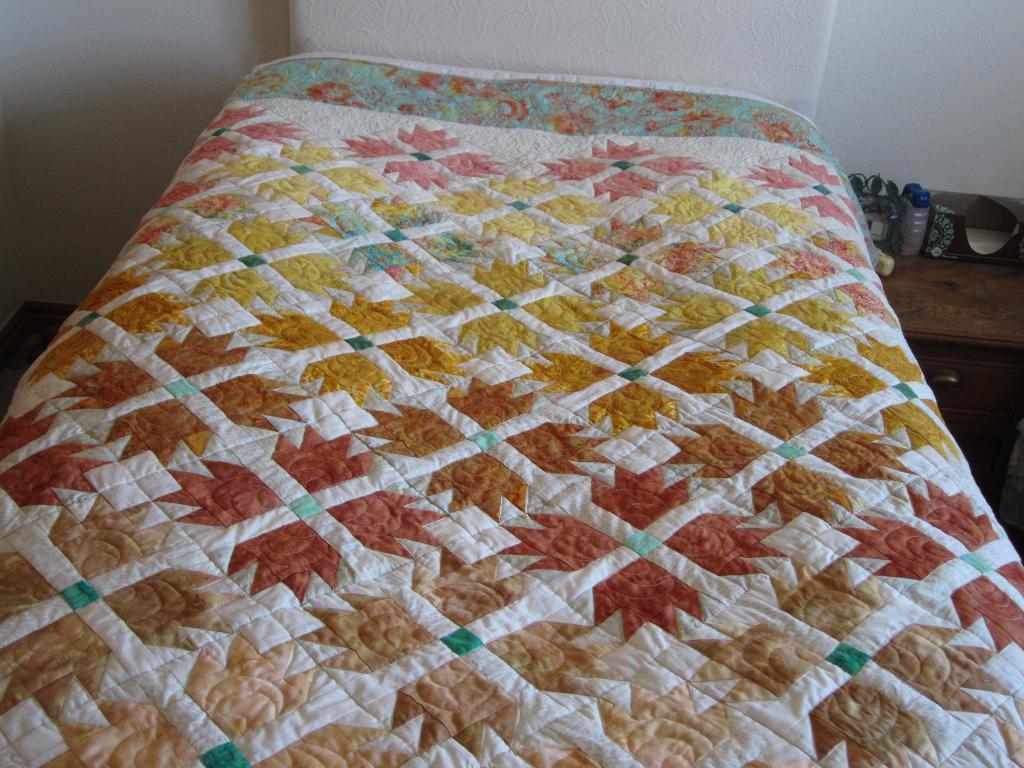 The Gradient Flower Power quilt pattern by Sky High Fibers is similar to the bear paw block, but used in a group of four it certainly looks like a beautiful flower!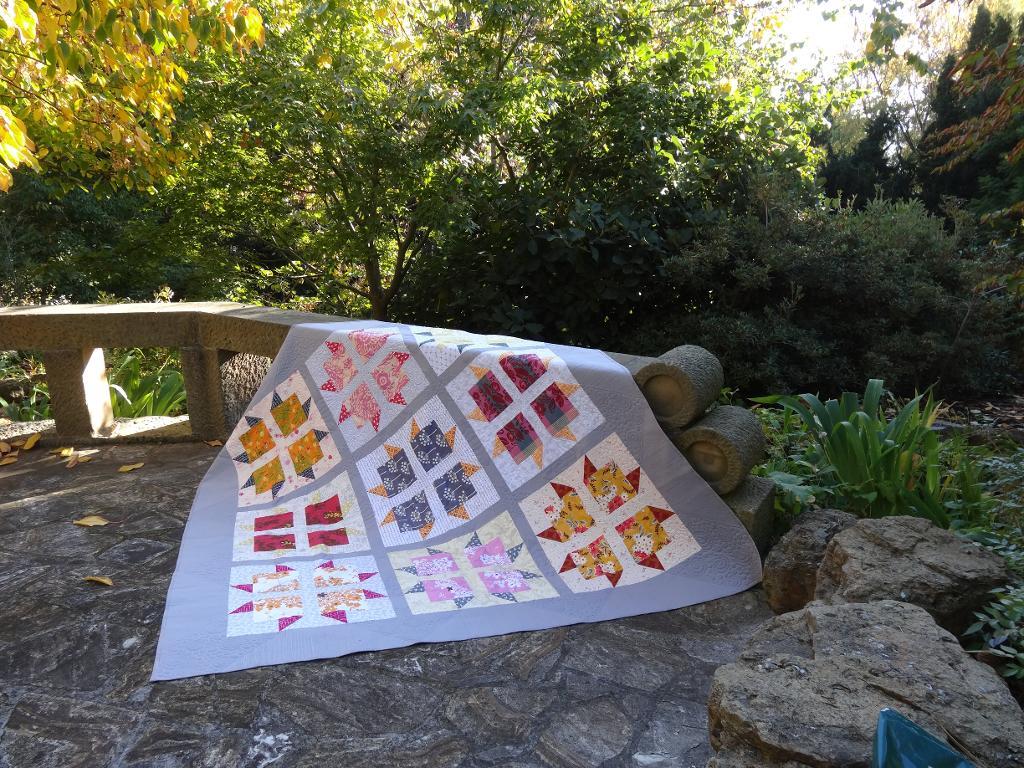 Or go large with Elven Garden's Block Flower Quilt pattern, where beautiful and modern quilt blocks to come together quickly.
Modern flower patterns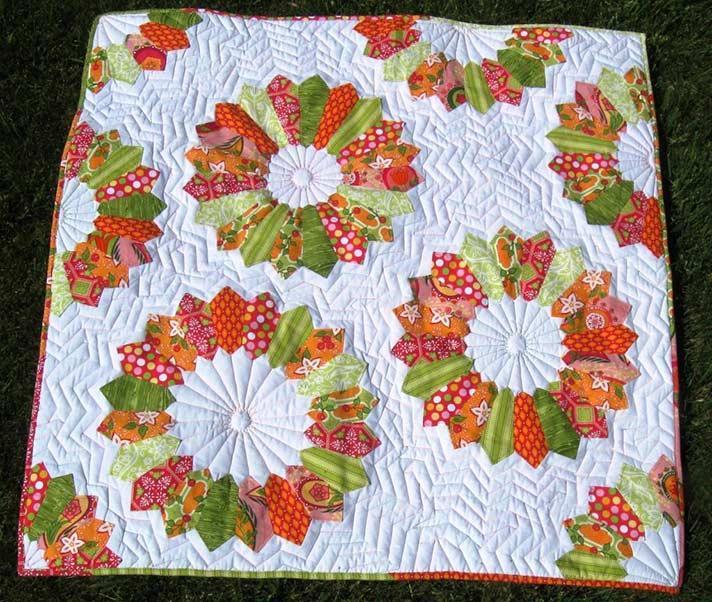 Perhaps you're looking for a more realistic flower pattern, but still want something more modern. Daisies are the happiest flower, and the Double Dresden Delight pattern by Happy Quilting certainly look a lot like daisies to me. Imagine them in pinks, yellows and orange!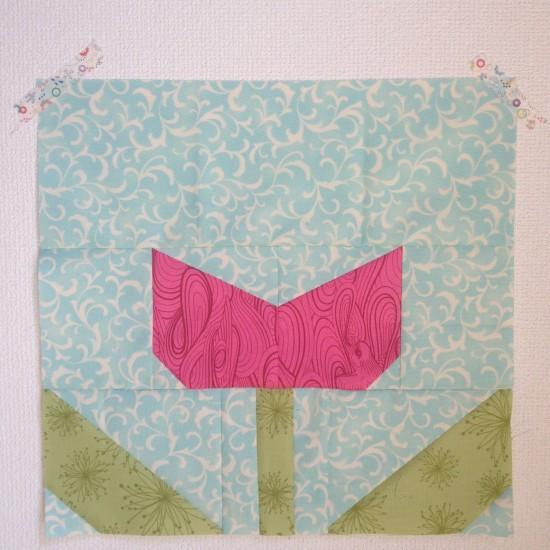 The FREE Modern Tulip quilt block pattern from Blossom Heart Quilts has a pleasing mid-century modern feel. Use it for a pillow, a mini, on a tote bag or as part of a table runner.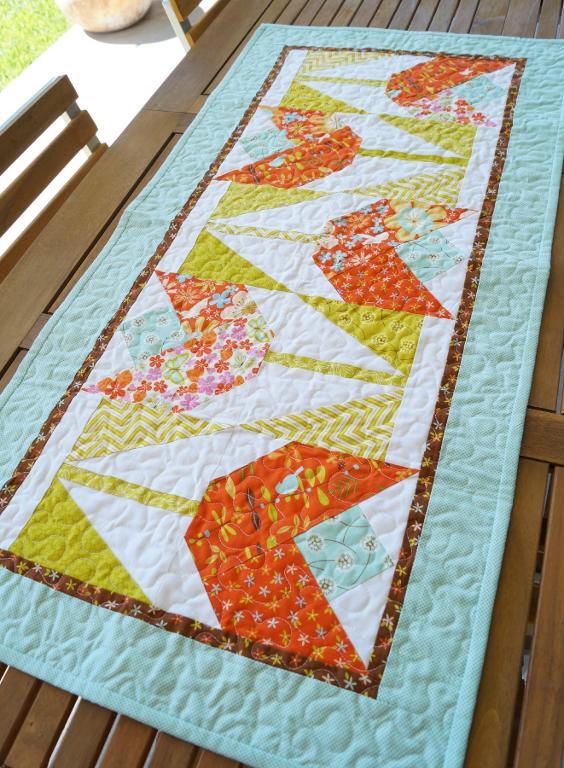 The Tulip Time pattern from designer Samelia's Mum is another tulip option for table runners. 
Happy appliqué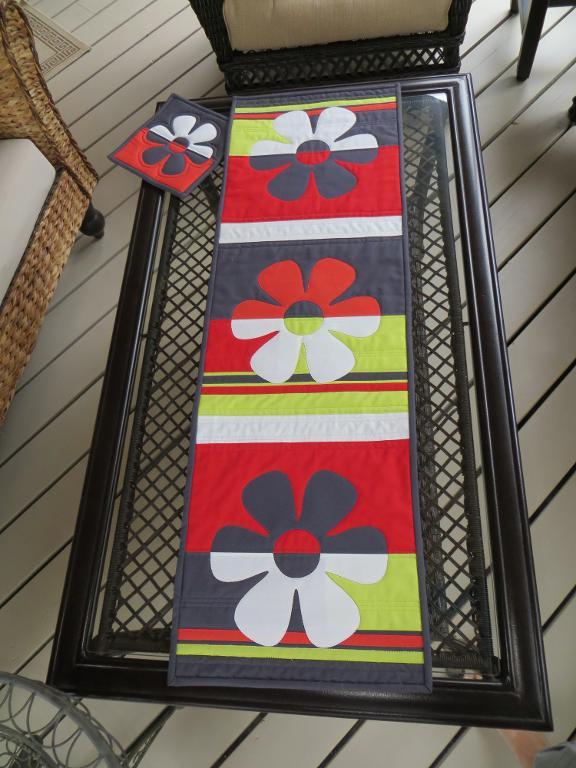 A list of great modern flower quilt patterns would not be complete without some appliqué options! The Flower Power Table Runner pattern from Around The Bobbin uses contrast to make the flowers pop, and the strips of various widths and colors keep it visually interesting.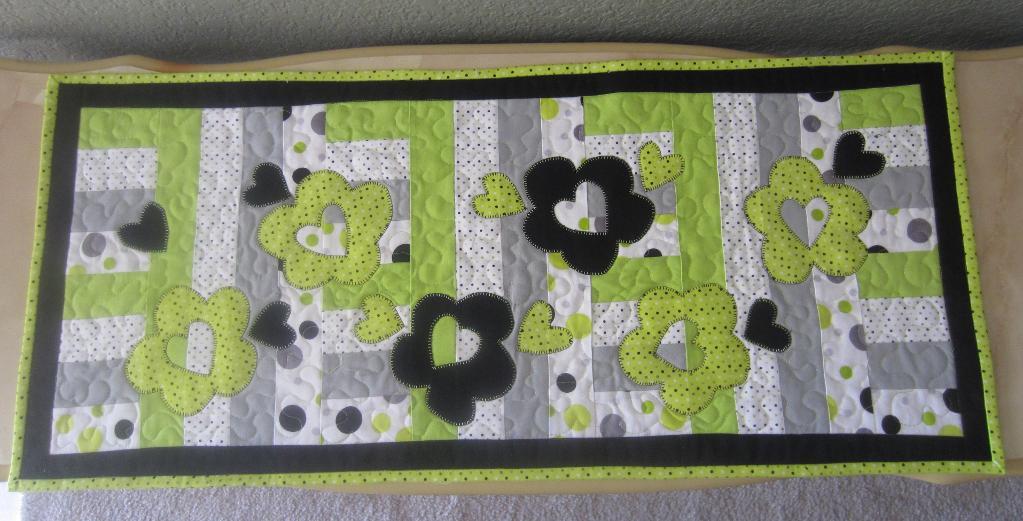 Or pop a cute addition into your flower, with the Hearts And Flowers Table Runner pattern from Bejewled Quilts. The pieced background adds so much interest to the pattern!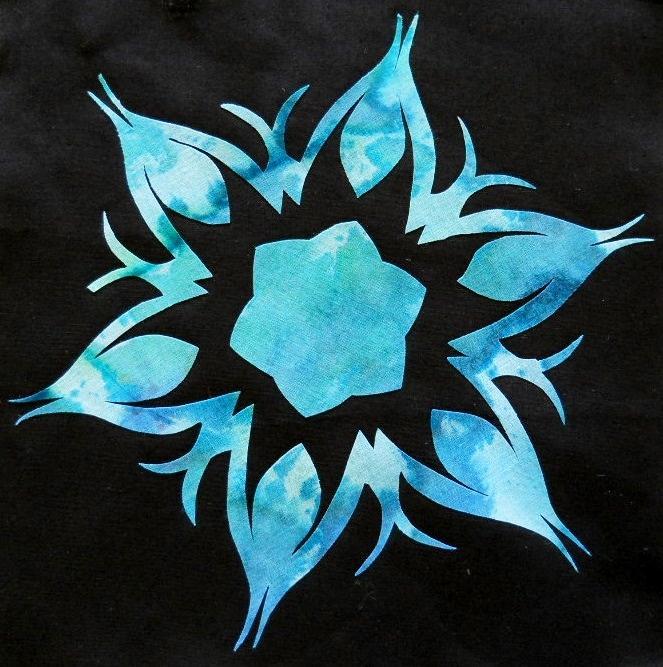 The Fire Flower appliqué pattern by Quilting Support has such a striking effect on the black fabric! It has an almost science fiction look to it.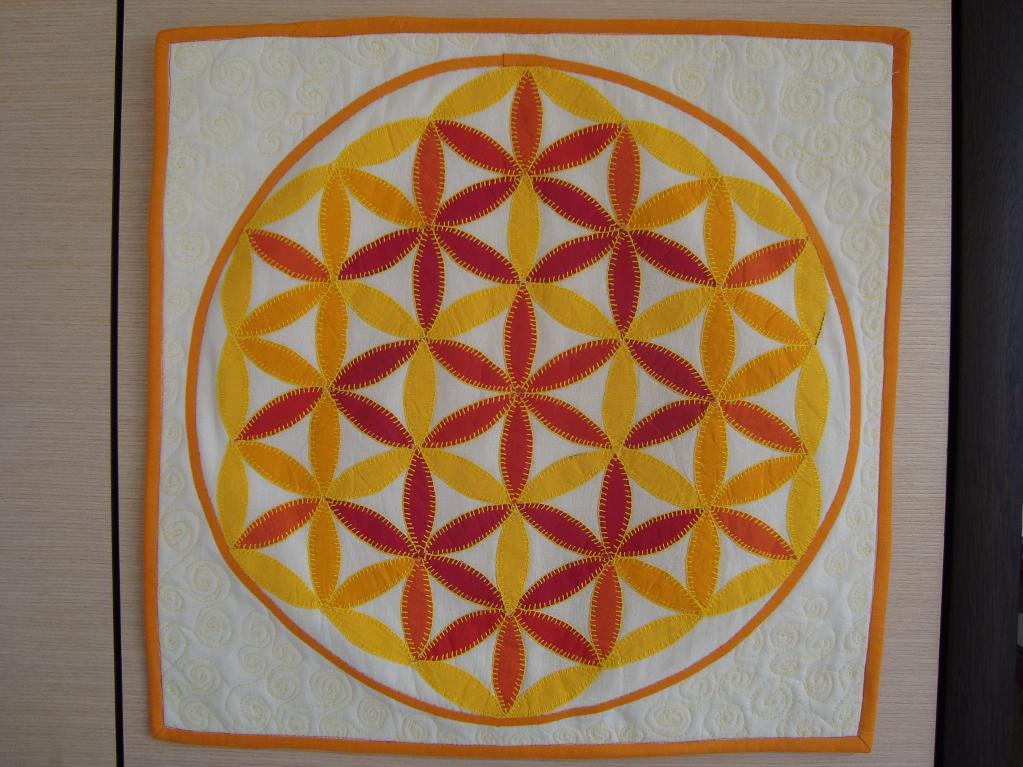 The FREE Flower Of Life templates by endulzar will help you create a quilt just like the one shown above. Use different colors to make each set of six into individual flowers, or keep the gradient color scheme. Make a different one each to represent each season!