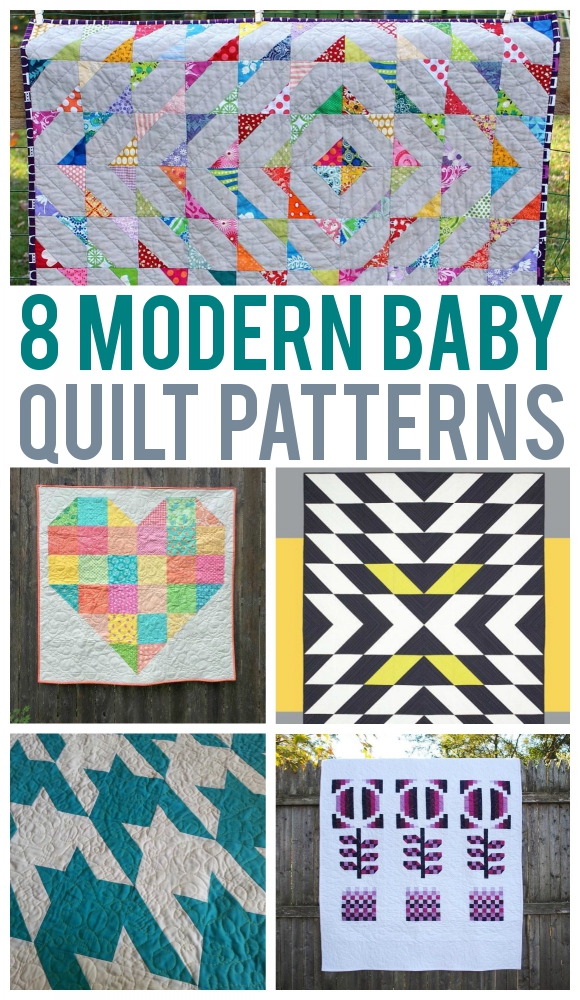 Are you looking for a baby quilt design that's not the same old thing? Graphic, scrappy and chic, these modern baby quilts will inspire you to sew a baby gift that's sure to leave a lasting impression! With designs for both baby boys and girls, this collection of favorite modern baby quilt patterns will help you use up fabrics from your stash.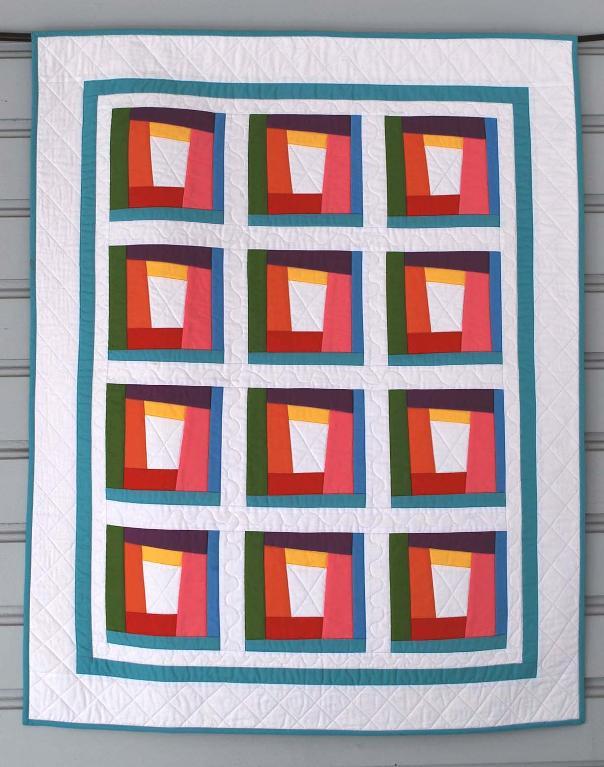 Photo via Bluprint member Piper's Girls
1. FREE Modern Rainbow Baby Quilt Pattern
This unisex and modern baby quilt design pairs paper-pieced blocks with bright and fun colors!  Sew a couple borders to transform your blocks into a 36″ x 50″ masterpiece.
Photo via Bluprint member Log Cabin Quiltery
2. Baby Butterflies
Signal the coming of spring with this sweet butterfly block baby quilt! Using leftover jelly roll strips or other scraps from your stash, you'll make a stack of 5″ x 5″ blocks that are fun to arrange. Use lots of colorful prints to keep a baby's interest during tummy time. This downloadable design makes a 36″ x 46″ finished baby quilt.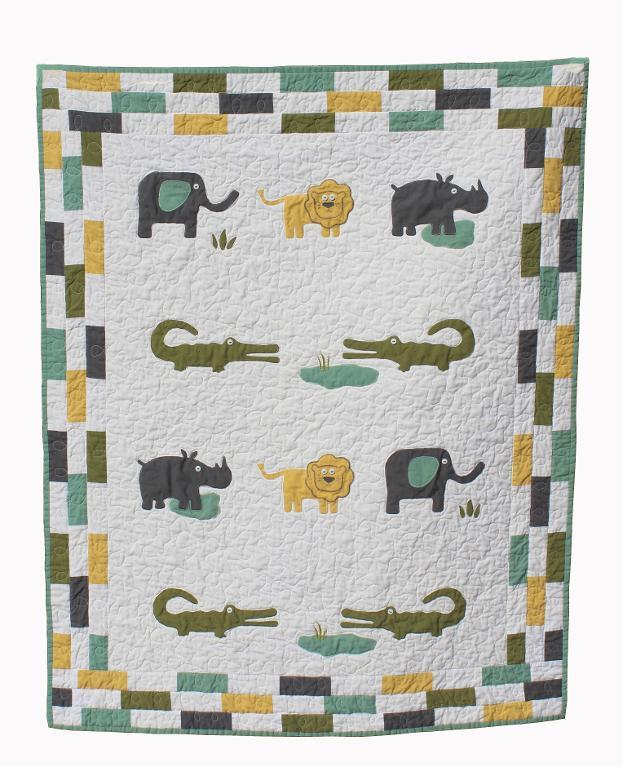 Photo via Bluprint member The Freckled Pear
3. Baby Wild Boy Quilt Pattern
Lions and gators and rhinos . . . oh my! Friendly wild animal appliqués and a fun border make a modern baby quilt that you can sew a little bit at a time! This 48″ x 39″ finished quilt can grow with the child over time, since the machine appliqué will hold up over multiple washings.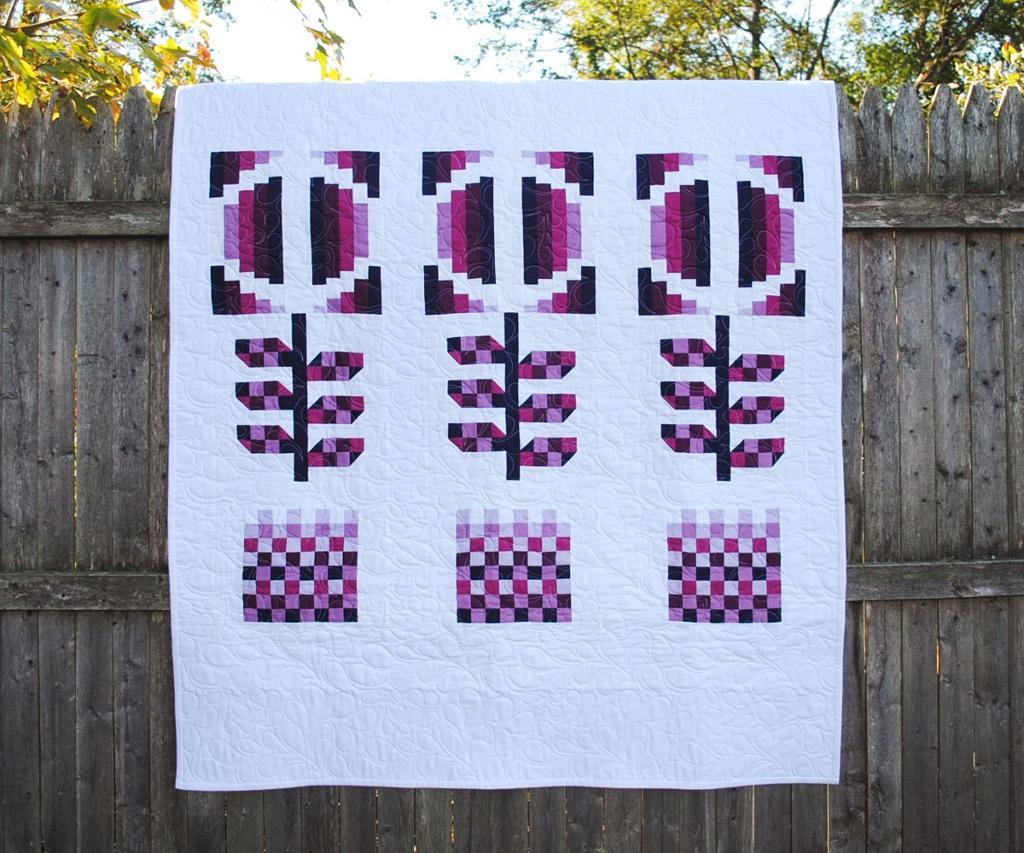 Photo via Bluprint member RebeccaMaeDesigns
4. Modern Bloom Quilt Pattern
Purple nursery? We bet you've never seen a purple baby quilt quite as striking as this! Piece tiny squares into modern flowers that sew up beautifully on this 48″ x 56″ baby or lap quilt. Go graphic with bold purple fabrics, or choose scraps from your stash for a totally different look.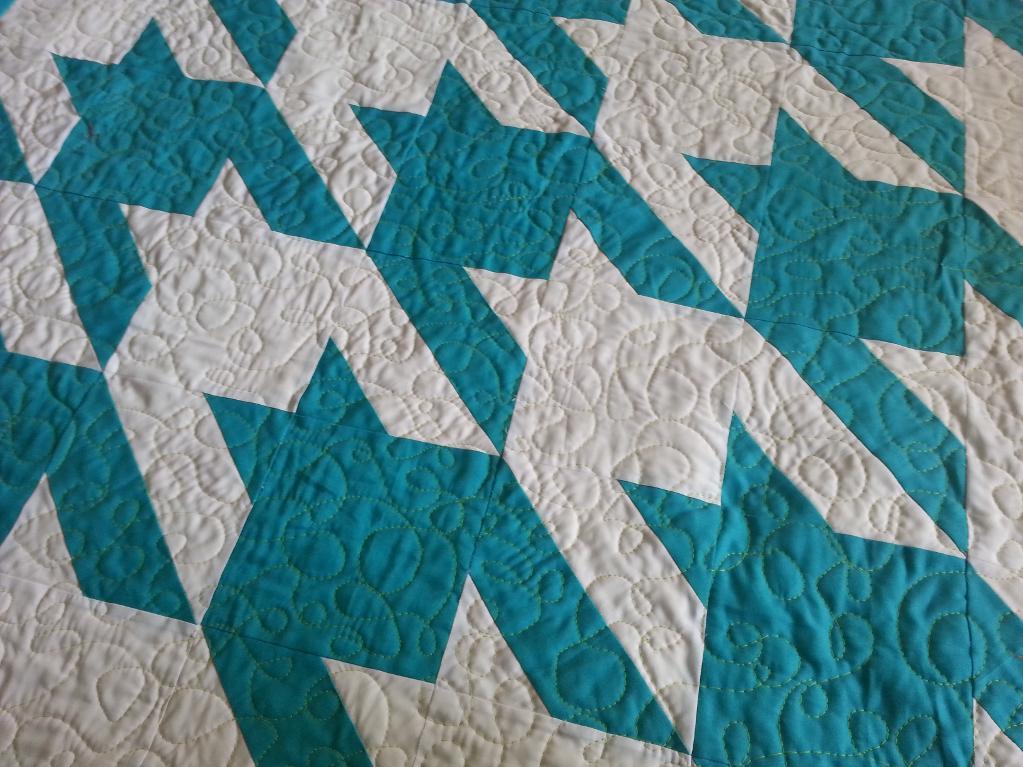 Photo via Bluprint member Cat on my Quilt
5. FREE Simply Houndstooth Pattern
This easy quilt pattern will help you get your feet wet with the houndstooth block. By alternating simple striped blocks and solid squares in two different colors, you can sew a modern baby quilt for any nursery. Take your skills and apply them to a 42″ square baby quilt, or a size of your choice!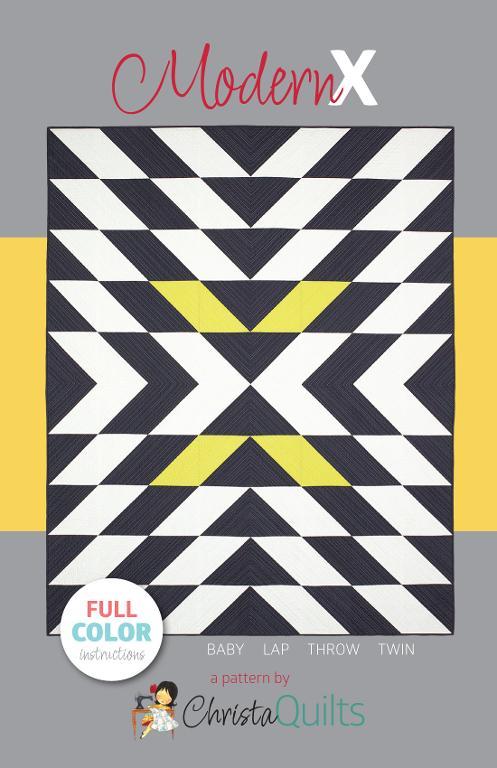 Photo via Bluprint member ChristaQuilts
6. Modern X
Do you have lots of solids in your stash? This black-and-white quilt has a pop of color to bring fresh, modern style to any baby's room. Bold and graphic patchwork paired with straight-line quilting makes this pattern a hit. The whole top is pieced from half-square triangles, so it's a great project for beginners!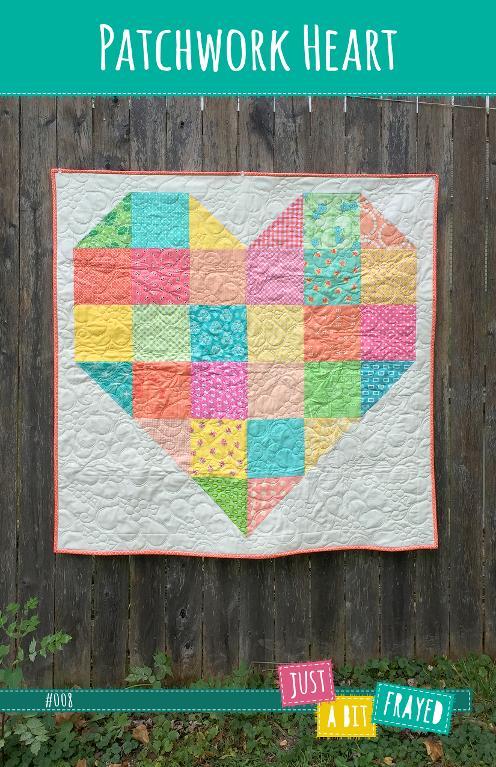 Photo via Bluprint member Just a Bit Frayed
7. Patchwork Heart Baby Quilt
Sewn up in pretty, colorful fabric squares, this patchwork baby quilt will steal your heart! Use up scraps on this one and whip it up in a weekend. The 40″ x 40″ finished baby quilt makes a great gift for any modern baby!
Photo via Bluprint member kmdavis2
8. Modern Scrappy Baby Quilt
Here's a fun pattern that will really have you digging through the scrap bin! Pick any solid color for your background and have fun sewing up basic blocks in bright colors for a modern baby quilt design that's easy to sew.
Looking for more modern baby quilt ideas? Don't forget to check out these easy baby quilt designs that stitch up quickly free baby quilt patterns!
Did you know Bluprint's YouTube Channel is full of free, quick video tutorials?
Check out this one featuring a quick and easy baby quilt project idea from instructor Angela Walters.
See more on Bluprint's YouTube Quilting Channel.