We've already covered how to make a modeling chocolate giraffe as part of the Craftsy cake decorating blog. Today we're adding elephants to our modeling chocolate menagerie. Elephants are adorable – whether on cakes or cupcakes! From Dumbo to Horton, elephants have been personified as loving, smart, playful, honest, kind, forgiving and lovable. In some cultures, elephants are a sign of good luck. And we must always remember that an elephant never forgets!
Learn how to make this little elephant, perfect for a baby shower or 1st birthday cake.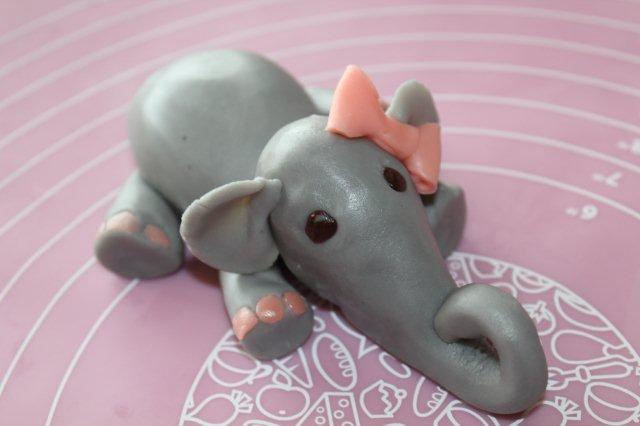 Materials:
Grey modeling chocolate (the elephant can also be made in fondant or gum paste)
Assorted fondant tools
Silicone mat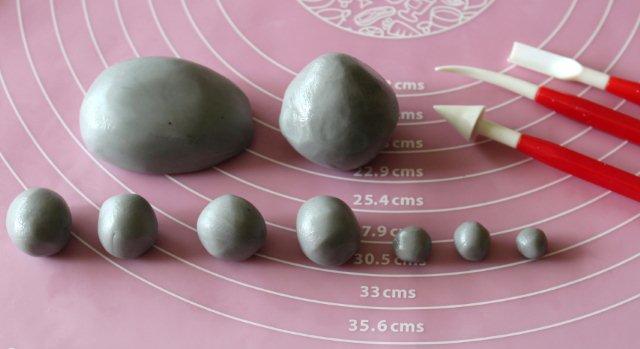 Step 1:
Separate your modeling chocolate into pieces. You will need a large flat egg shape for the body, a smaller ball for the head, 4 medium size balls for the legs, 2 small balls for the ears and a tiny ball for the tail.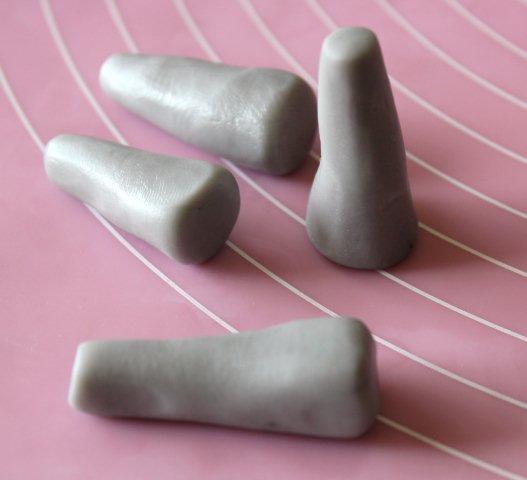 Step 2: Legs
Start with the legs first. Take your 4 balls of modeling chocolate and roll them out so they are tapered slightly at one end and flat on the wide bottom end.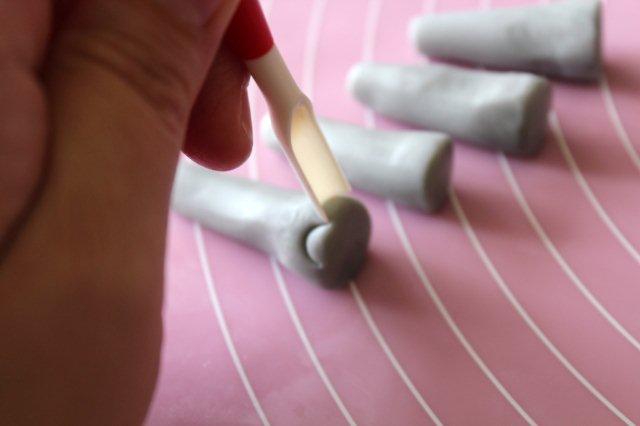 Using the scallop and comb tool gently press toenails on the wide end of the foot.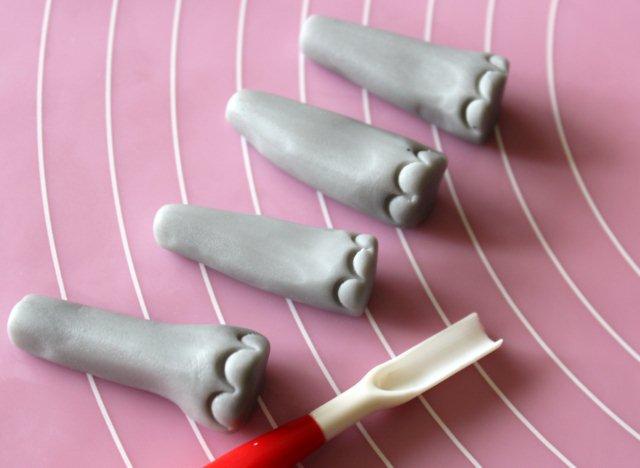 Place the legs under the body with the back and front legs facing front.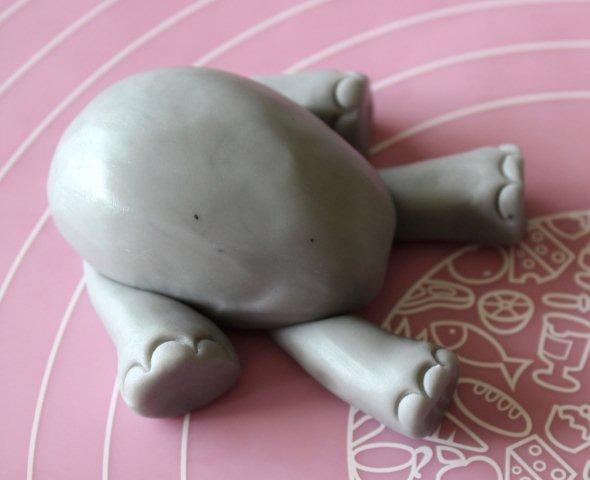 Step 3: Head
Roll the ball of modeling chocolate in your hands until it is very smooth then begin to taper one end and extend the end until you have a long trunk.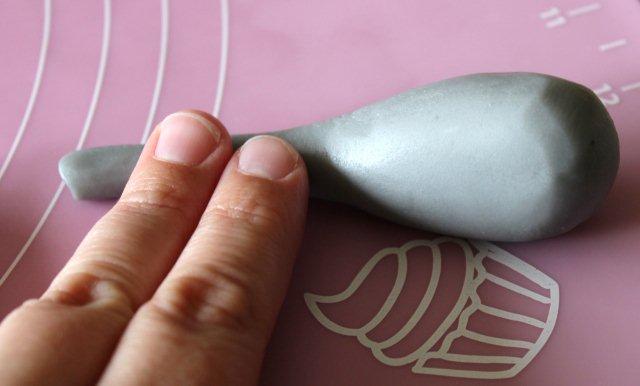 Roll the trunk up on itself. When making elephants it is important that the trunk is always up, as this is a sign of good luck that is important to many people and cultures and it is really cute!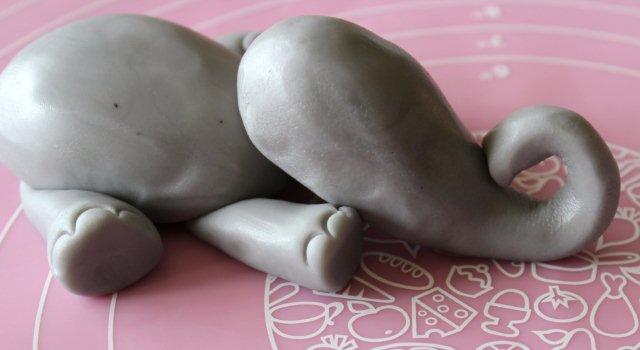 Using the cone shaped tool poke holes for the eyes.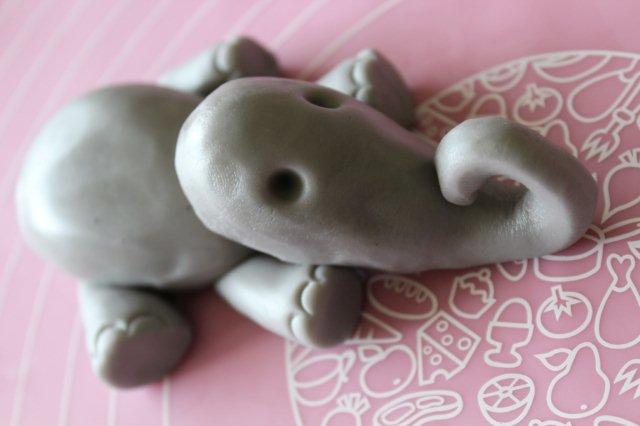 Step 4: Ears
Take your 2 small balls of modeling chocolate and squish them with your finger, or you can roll out your modeling chocolate and cut circles.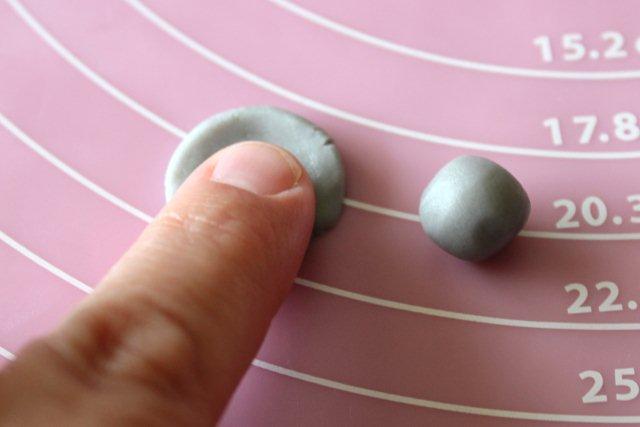 Gather one side of the ear then place it on the side of the head behind the eyes.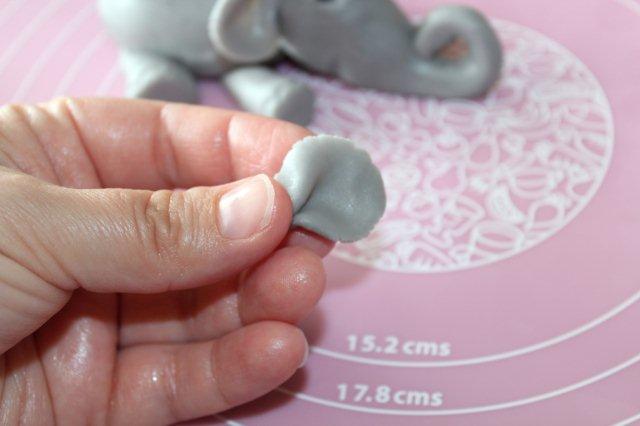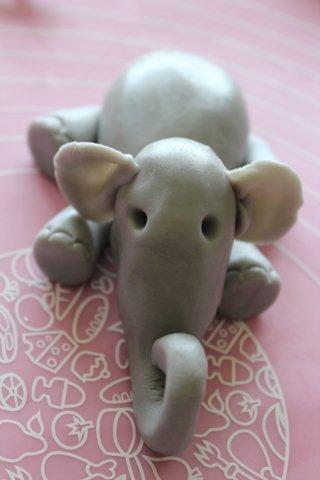 Step 5: Tail
Roll out your remaining tiny ball of modeling chocolate into a small rope. Using an X-acto knife cut tiny hairs at the bottom end then place it on the elephant.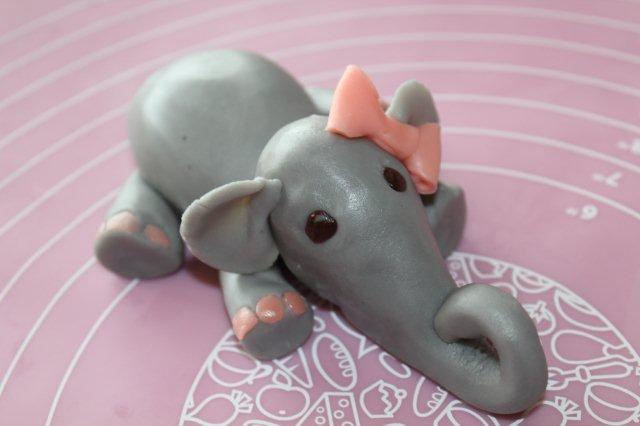 Finish the modeling chocolate elephant with brown eyes, pink modeling chocolate toenails and a cute pink bow.
New to working with modeling chocolate? Sign up for Craftsy's Intro to Modeling Chocolate: Cityscape Cakes with Lauren Kitchens, or Cake Topper Techniques: Fondant Animals with Sharon Wee.
What other animals do you enjoy making with modeling chocolate?