Modeling chocolate designs come in all cakes, er, I mean all shapes and sizes. This magnificent medium can be used in a myriad of creative ways, from forming into fantastic figures to transferring with waxed paper for smooth, sophisticated results in cake decorating.
To get you inspired to learn more, here are some creative and fun modeling chocolate designs to try: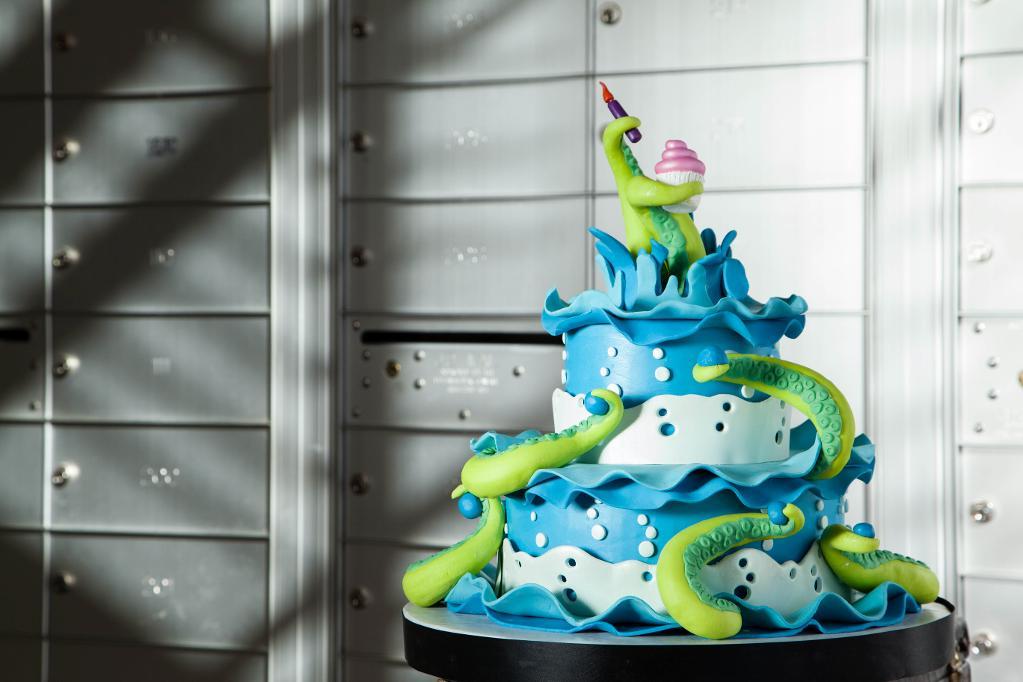 Photo via Craftsy instructor Lauren Kitchens
Sea creature cake
Award-winning cake decorator Lauren Kitchens demonstrates how to make this imaginative sea creature cake in her new Craftsy course Modeling Chocolate Magic. She details how to create exotic embellishments, such as these awesome octopus tentacles, as well as how to add textures, frills and the illusion of depth, helping you turn your inspiration into marvelous cake creations.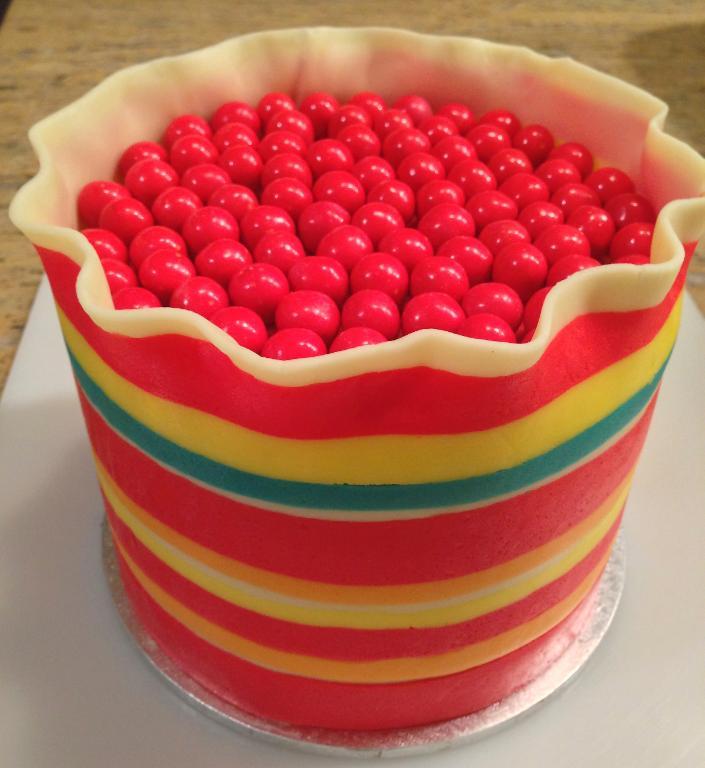 Photo via Craftsy member notedchef
Simple, sweet, sophisticated
Here's a simple method with fancy results: use modeling chocolate as a medium for wax transfers, such as the ones Jessica Harris teaches Clean & Simple Cake Design. The finished look is sophisticated and polished. Fluting the top edge of the cake and treating it like a basket full of candy is a colorful and super sweet treatment.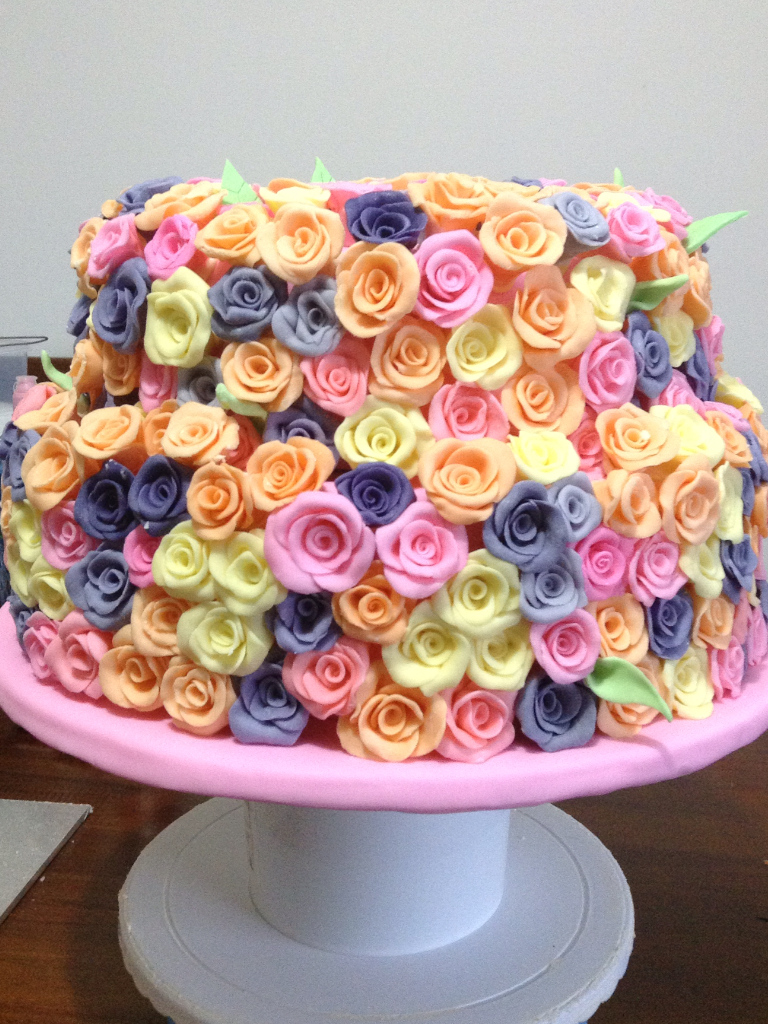 Photo via Craftsy member sylro
Flower power
Flowers are a fun way to show the dimensional aspect of modeling chocolate. A single rose is easy to sculpt, and this a multicolored cluster of modeling chocolate roses has an impressive, wow-inducing intricate effect. The hardest part might be figuring out where to make a clean cut for the first slice.
See our post on how to make modeling chocolate flowers to learn how to make lovely roses like these.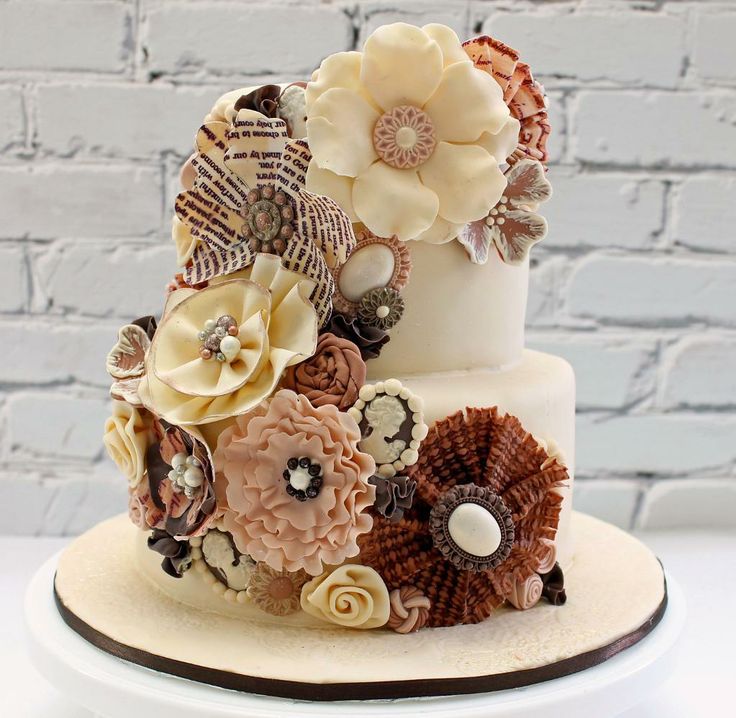 Photo via Craftsy member cdangelo
Shabby chic
This shabby chic cake showcases the textural side of modeling chocolate in a pretty, elegant fashion. A cluster of cascading flowers shows textures from smooth to ruffled to patterned. It keeps from becoming too "busy" by employing a color code of subtle colors ranging from cream to chocolatey. The controlled palette combined with the variety of textures has a shabby-chic effect.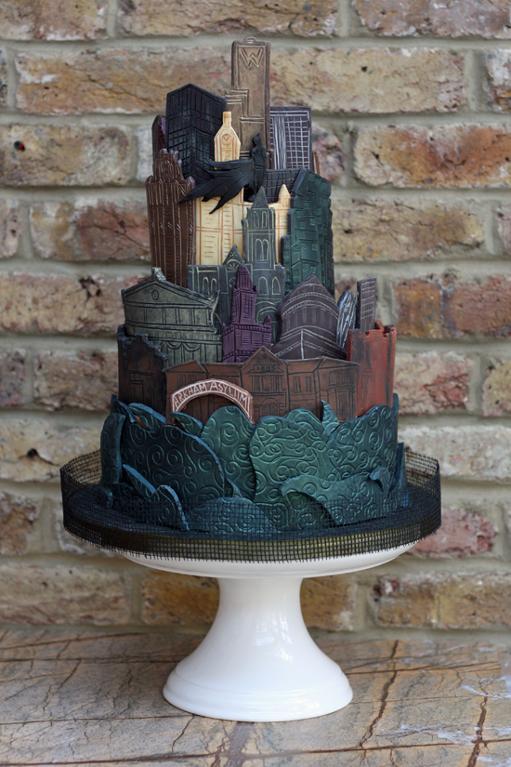 Gotham City Skyline cake via Craftsy member Bite Me Bakery
Transferred texture
Before there was Modeling Chocolate Magic, Craftsy instructor Lauren Kitchens taught you how to make cityscapes in Intro to Modeling Chocolate: Cityscape Cakes. The medium works beautiful in creating a textural, architectural scene that will impress. Textures hold well on modeling chocolate, which makes the "water" especially fun and playful; drawing on top of the modeling chocolate further adds contrasting color and texture to a cake, which is as interesting to the eye as a packed cityscape.
Heart cookies via Craftsy member wingged
Textured cookies
Although this modeling chocolate project isn't on a cake, the concept featured on these decorated cookies could be employed on cake, too. Using stamps or molds to shape the modeling chocolate can yield impressively crisp impressions. This means that you can use fairly detailed impression molds or stamps and be rest assured that the shapes will retain their integrity.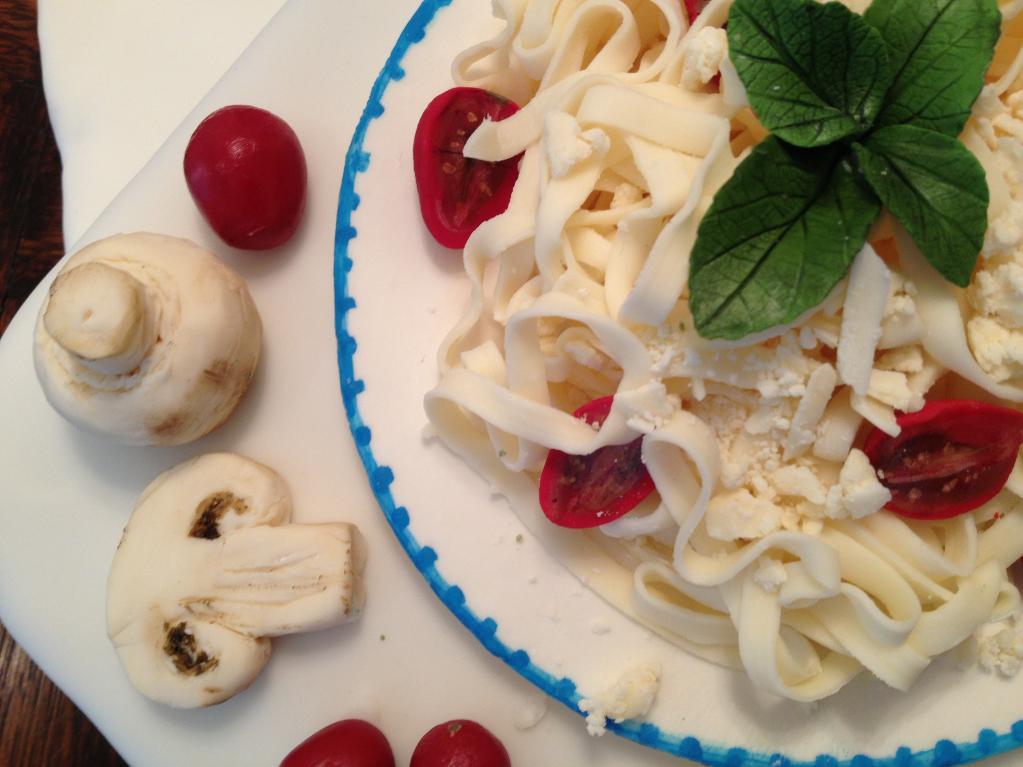 Pasta cake via Craftsy member wingged
Sweet whimsy and tricky trompe-l'oeil cakes
Here's a sweet example of how modeling chocolate can be used whimsically. It tricks the eye into thinking you're serving up something savory in this sweet cake that looks like a bowl of spaghetti with veggies. Modeling chocolate is easily tinted for the details, and makes a compelling medium for sculpting into tricky forms.
See more cakes that fool the eye in our fun roundup of cakes that look like other foods.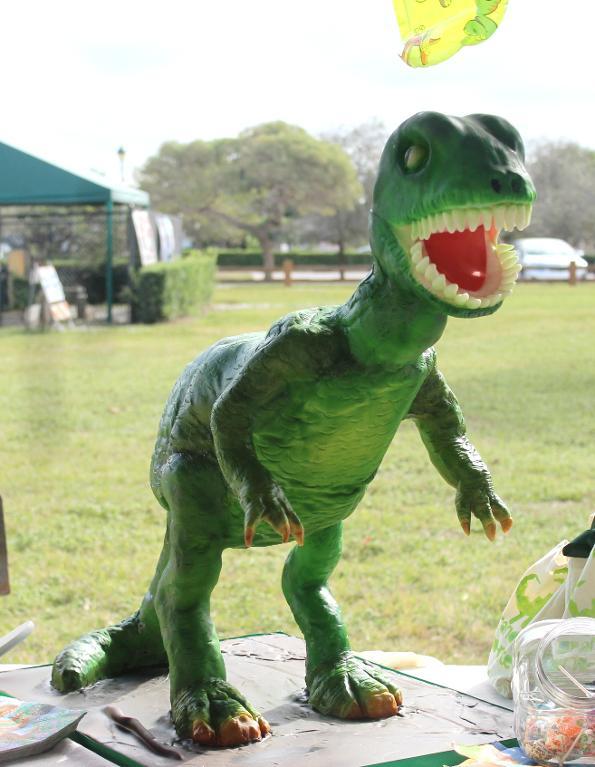 Trex cake via Craftsy member Cakery!
Sculpted T-Rex
Modeling chocolate can be helpful in attaining a sturdy structure, such as this awe-inspiring T-Rex. Modeling chocolate allows for a beautiful, crisp color and its sturdy texture is helpful in creating a gravity-defying cake.