These jumbo mocha cookies are not your average chocolate chip-espresso cookies. A secret ingredient infuses this recipe with a coffee flavor and aroma, and the milk chocolate morsels and dark chocolate chunks with espresso bits will keep you craving more.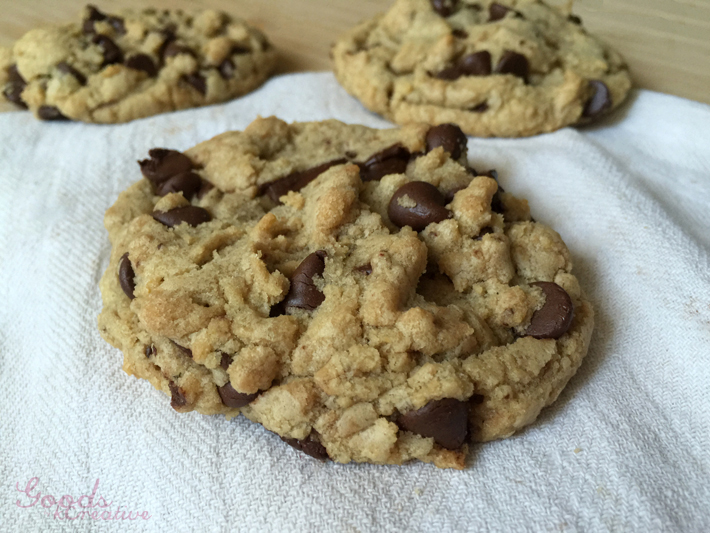 What's the secret ingredient?
The magic ingredient is coffee butter. Yup, you read that right. Of course, you can't just buy coffee butter off the shelves — it's something we'll have to make. Although it does take quite a while to infuse the flavor, it's super simple to put together.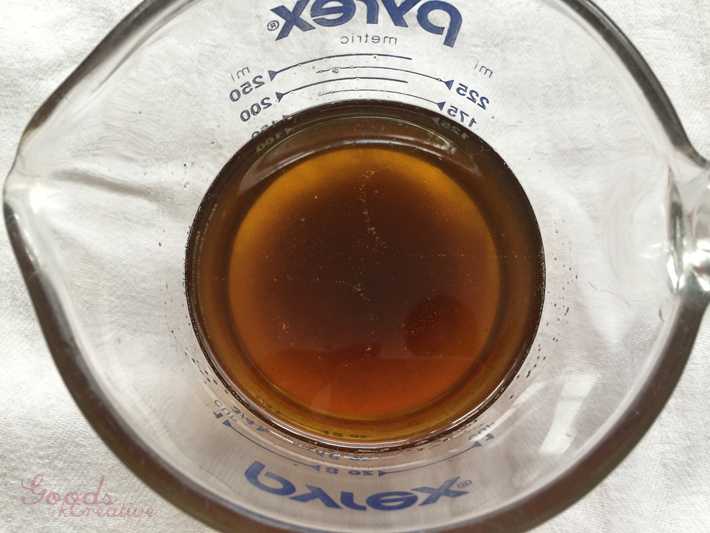 Making the coffee butter
The first step is making the coffee butter since it does require a bit of time. The butter can be made way ahead of time and kept in the refrigerator until you're ready to use it.
What you need:
1 cup unsalted butter
3 tablespoons ground coffee, preferably a dark roast
Cheesecloth or fine mesh sieve
Step 1:
In a small saucepan, melt butter over medium heat.
Once the butter is melted, add the ground coffee, stir and turn the heat down to low. Once it starts simmering, turn the heat off and let the butter sit for 15 minutes. (This step should take about 25 minutes total.)
Step 2:
After 15 minutes have passed, turn the heat on medium-low. Once the butter starts to simmer, turn the heat off and let the butter sit again for 20 minutes or more. The longer it sits (with adequate heating in between), the stronger the flavor will be.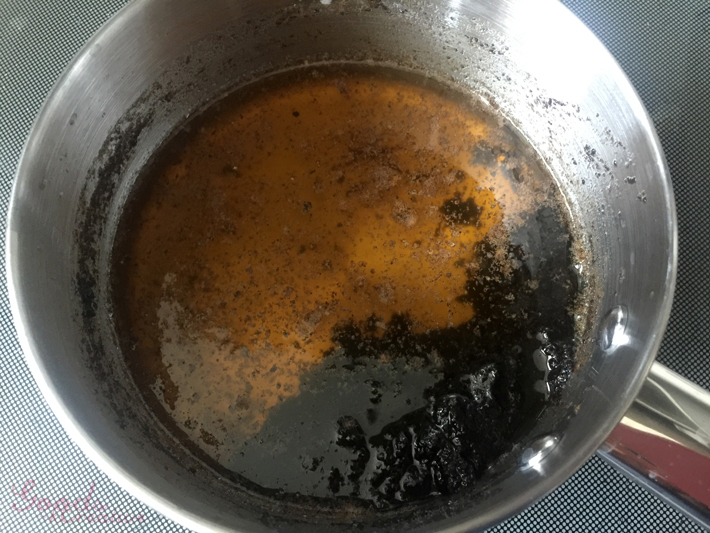 It should look like this after pushing the coffee sludge aside.
Step 3:
Heat the butter again over medium-low heat for 2 minutes, to warm and liquefy the butter completely. Pour the butter mixture over a cheesecloth-lined strainer or fine mesh sieve, into a measuring cup.
You will need ¾ cup of this dark golden, fragrant butter for the cookies. If you're just shy of ¾ cup, try squeezing out more of the butter from the coffee grounds or melt some regular butter to make up for the amount you're lacking.
Jumbo mocha cookies recipe
Makes 12 large cookies
2 cups flour
1 teaspoon cornstarch
½ teaspoon baking soda
½ teaspoon salt
¾ cup coffee butter (recipe above)
1 cup packed brown sugar
½ cup white sugar
1 egg
1 egg yolk
1 tablespoon vanilla
1 cup milk chocolate morsels
2 three-ounce bars dark chocolate espresso bar, chopped
Step 1:
Preheat oven 325 F. Line a baking sheet and a small baking dish with parchment paper and set aside.
Step 2: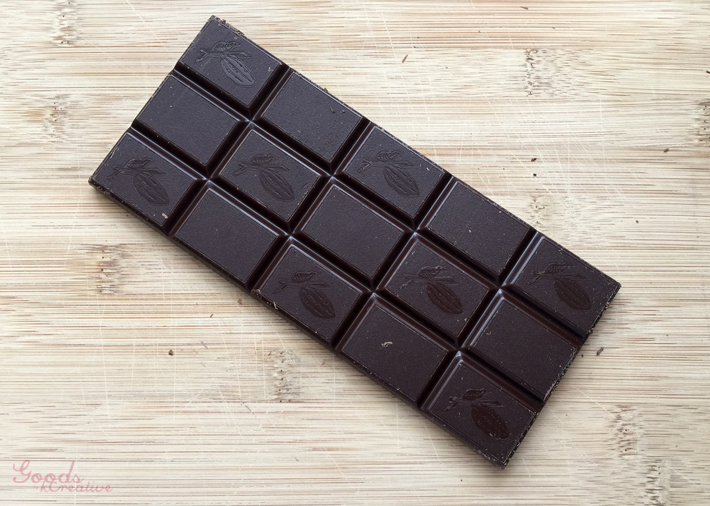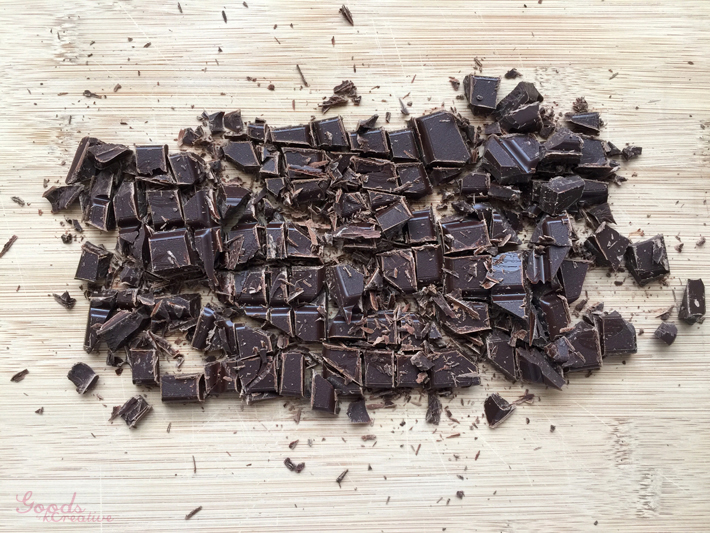 Chop your chocolate bars set the chunks aside.
In a medium bowl, whisk together flour, cornstarch, baking soda and salt. Set aside.
Step 3:
In the bowl of an electric mixer, beat the sugars and melted coffee butter with the paddle attachment until combined. If you made the coffee butter in advance, heat it in a microwave at 50 percent power or defrost mode, until it's completely melted but not hot.
Step 4: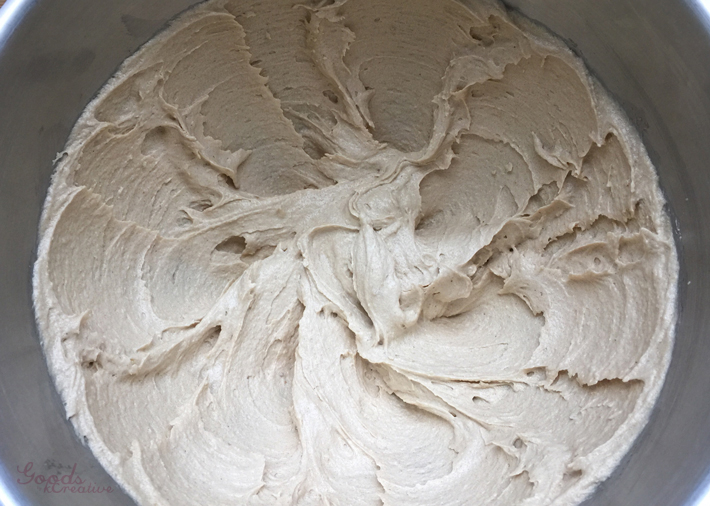 Add vanilla, egg and yolk to butter-sugar mixture. Beat over medium-high speed until completely light and creamy. The process should take 5 minutes and it should look like buttercream.
Step 5: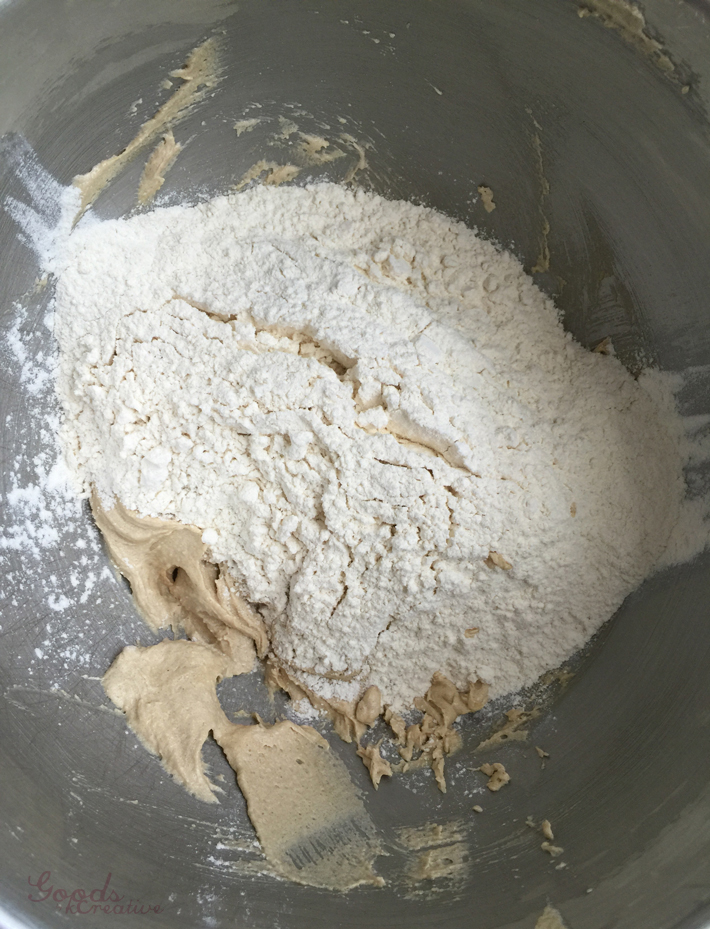 Scrape down the sides of the bowl and add the flour mixture. Mix over low speed until the flour is just combined.
Using a spatula, stir in chocolate chips and chunks.
Step 6:
Next, we will portion the dough before refrigerating — that way, they'll chill faster.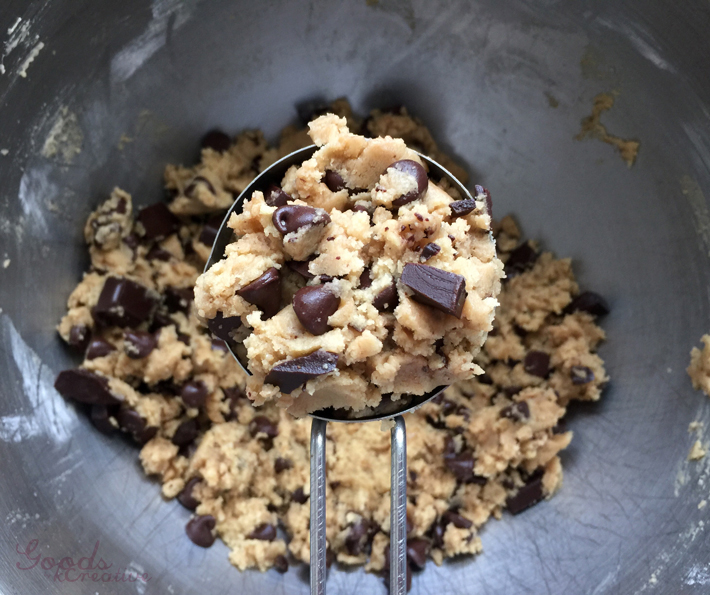 Scoop cookie dough into ⅓ cup portions and place in the small baking dish — they can be close to one another, as you'll be baking them in a different pan. You should have 12 portions. Place in the refrigerator for 15 minutes.
Step 7:
Place 4-5 cookie dough portions onto your baking sheet. Bake at 325 F for 15-16 minutes.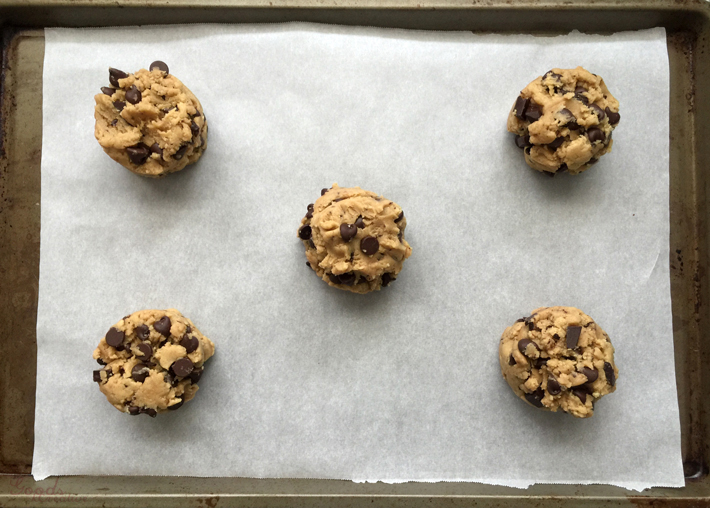 They'll look golden, but should not be browning on the edges when you pull them out of the oven. Keep them on the cookie sheet for 5 minutes before transferring them onto a cookie rack to cool completely. Repeat this step until all 12 have been baked.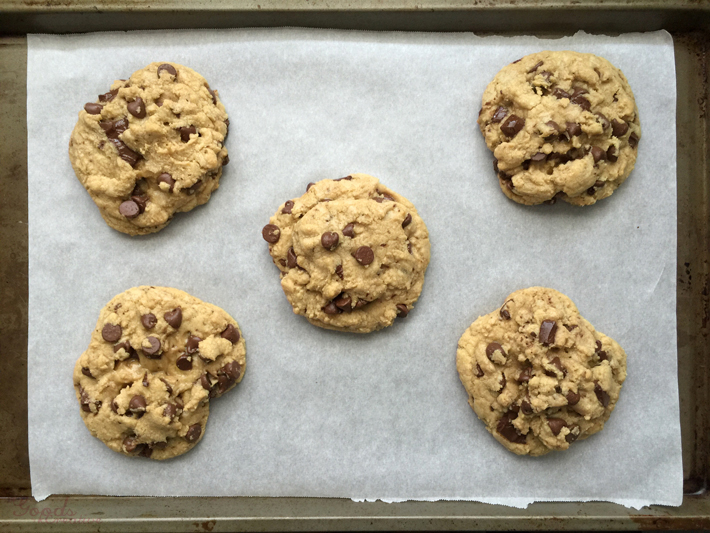 Store cooled cookies in an air-tight container for up to 5 days (if they'll last that long!).