Editor's Note: This is a guest post from Simon Says Stamp and Bluprint instructor Shari Carroll.
Looking for a fun DIY project to try? This one is great and can easily be made seasonal if you so choose. It also makes a great gift — and we can all use more gift ideas, right?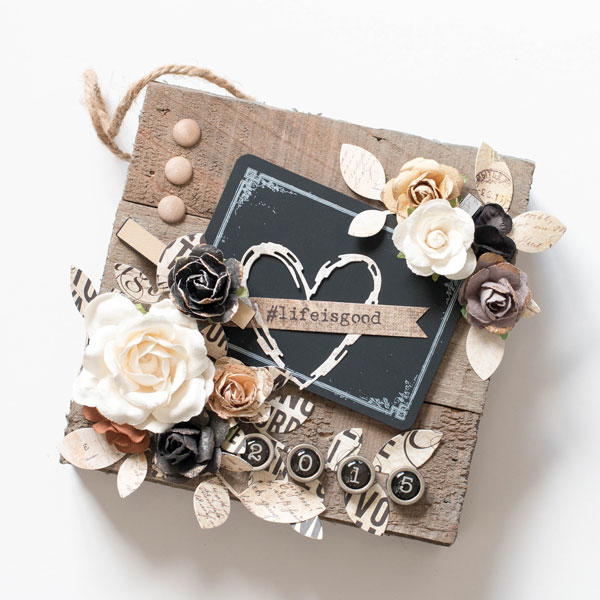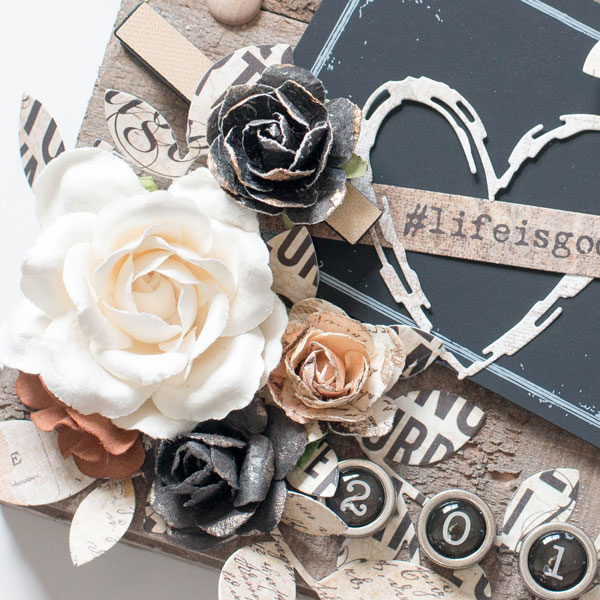 All images courtesy of SimonSaysStampBlog.com
Learn to make the #LifeIsGood mixed media project with this step-by-step tutorial

What you'll need:
Decorative clothespins
Prima Artist Trading Cards
Paintbrush

Gel matte medium

Digital die cut machine

Simon Say Stamp Leaves

Typewriter key numbers
Stamped sentiment

Wood dot embellishments
It's a good idea to "dry fit" what you're laying out first, which means to lay out everything you want to put on your wood plank or canvas without glue first to avoid a mess if you want to move products around to get the layout you desire.
Step 1:
For this project, we're starting with a Mix The Media Wood Plank from Jillibean Soup, but you could use a small canvas, burlap or another surface as your background. Let your creativity run free!
Step 2:
Clip two decorative clothespins onto a chalkboard-style Prima Artist Trading Card.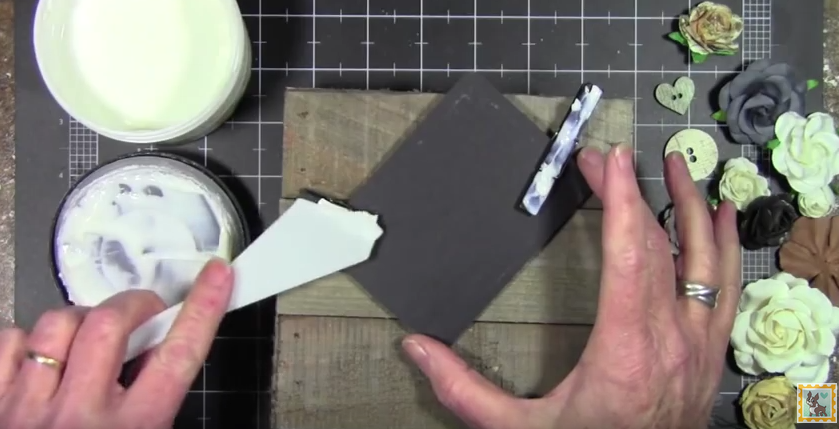 Step 3:
Use a paintbrush to add gel matte medium to the backs of decorative clothespin clips; affix in place.

Step 4:
Die cut papers using the Simon Say Stamp Leaves. Affix them in place on the plank using the gel medium below and to the left of the ATC and above to the right for balance.

Step 5:
Add typewriter key numbers over the leaves, affixing in place with gel medium.

Step 6:
Add Prima flowers to the plank, mixing sizes; affix with gel medium.

Step 7:
Stamp "#lifeisgood" onto patterned paper, then trim and cut the end in a banner shape. Slide the strip under the left clothespin.

Step 8:
Die cut a heart shape frame from pattern paper and add it to the ATC with a small amount of tape runner adhesive.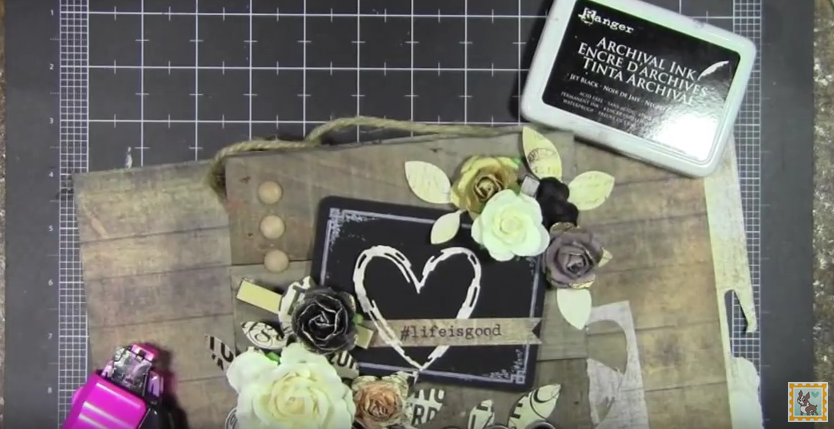 Step 9:
Finish the piece with three wood dot embellishments.
We hope you've enjoyed this mixed media project and it gives you an idea of something to perhaps make as a gift or a gift to yourself!
From the Simon Says Stamp team: We want to be your one stop shop! At Simon Says Stamp, we care about our customers and pride ourselves on going the extra mile to make customers happy. Offering quality products that you want to use in your projects is our priority. Our whole team is passionate about crafting & the power of sharing stories. We want to share that passion with you by getting you inspired! Please visit our b log that is updated daily and 2 weekly challenge blogs on Monday and Wednesday! Have a "click" and stay awhile!
Want More Mixed Media Projects Like This?
Join Shari Carroll in her Bluprint class to learn creative layering and collaging to make stunning textured cards.Enroll Now »