There is one clear and discernible character that has reached incredible sugar fame in the past few years: the Minion! With the release of the new Minions movie, there is no doubt these hilariously lovable creatures will continue their rise in popularity and ultimate cake world domination!
Get inspired by these incredibly creative and awesome Minion cake ideas!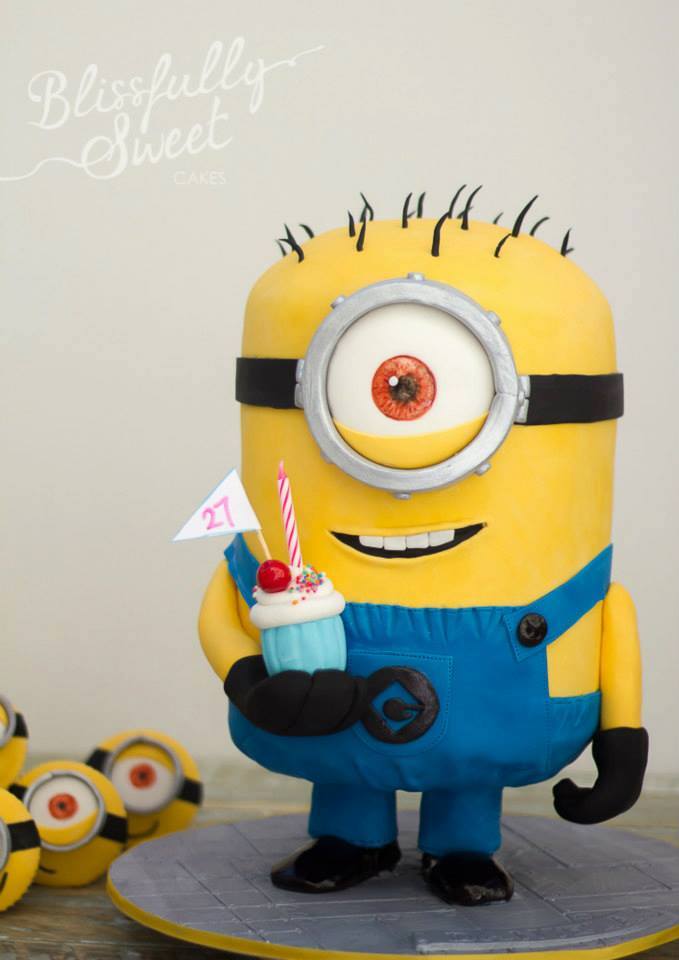 Photo via Blissfully Sweet
Stand-up minion cake
Blissfully Sweet perfectly captured the iconic minion in this adorable stand-up cake! The character's structure is built to allow the cake to be stacked and carved, then covered and decorated in fondant with recognizable details and hand-painted accents. Additional cupcakes covered in fondant are also embellished to resemble his minion friends to accentuate the presentation.
Learn basic cake-sculpting techniques in Cake-osaurus Rex with Catherine Ruehle and Sculpted Dog Cake with Elisa Strauss with tips to properly stack, carve and cover 3-D cakes to begin creating minions of your own!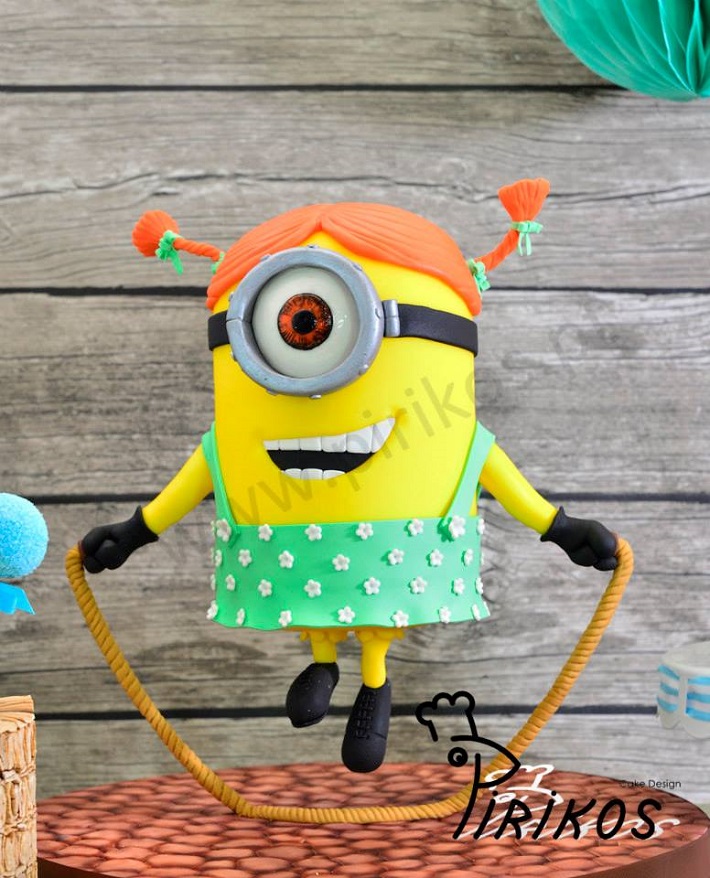 Photo via Pirikos Cake Design
Jump rope minion cake
Similar to the above cake, this absolutely precious minion cake by Pirikos Cake Design was carved, covered and flawlessly decorated, but the most jaw-dropping aspect of this work of art is the brilliant gravity-defying construction of the character jumping rope! It is absolutely incredible how the cake was constructed to not only bring the character to life, but virtually putting it into motion! 
If you're looking to take on a more difficult project such as this, check out Advanced Cake Sculpting: Bobbleheads with Mike McCarey, who will not only teach you sculpting techniques, but also cake stand construction. Also, make sure to take a look at Gravity-defying Cake Designs with Lauren Kitchens for insider tips on creating invisible structures!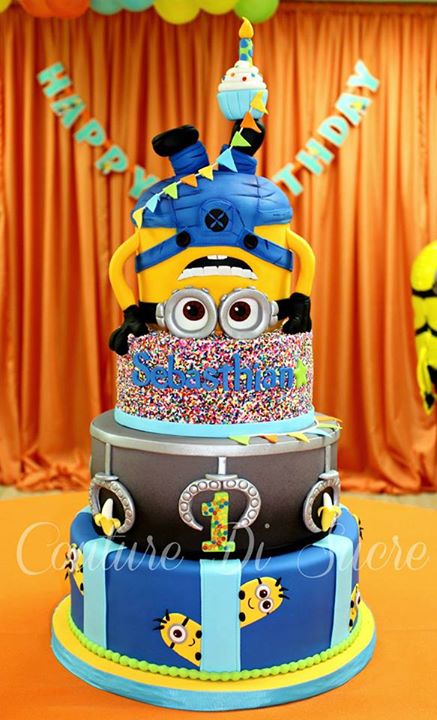 Photo via Couture Di Sucre
Stacked minion cake
This four-tier stacked minion cake by Couture Di Sucre is so incredibly precious and boisterous, just like the minions themselves! The two bottom layers are meticulously covered and decorated with fondant designs, while the surface of the third tier is coated with colorful rainbow sprinkles. The cake is topped with the most adorable carved minion, upside down and balancing a cupcake on its foot! The cake is beautifully constructed and arranged, projecting the characters' lively personalities.
Be sure to check out the online Bluprint class Clean & Simple Cake Design with Jessica Harris to create patterns and designs with her transfer paper method to achieve precise and decor on your cakes.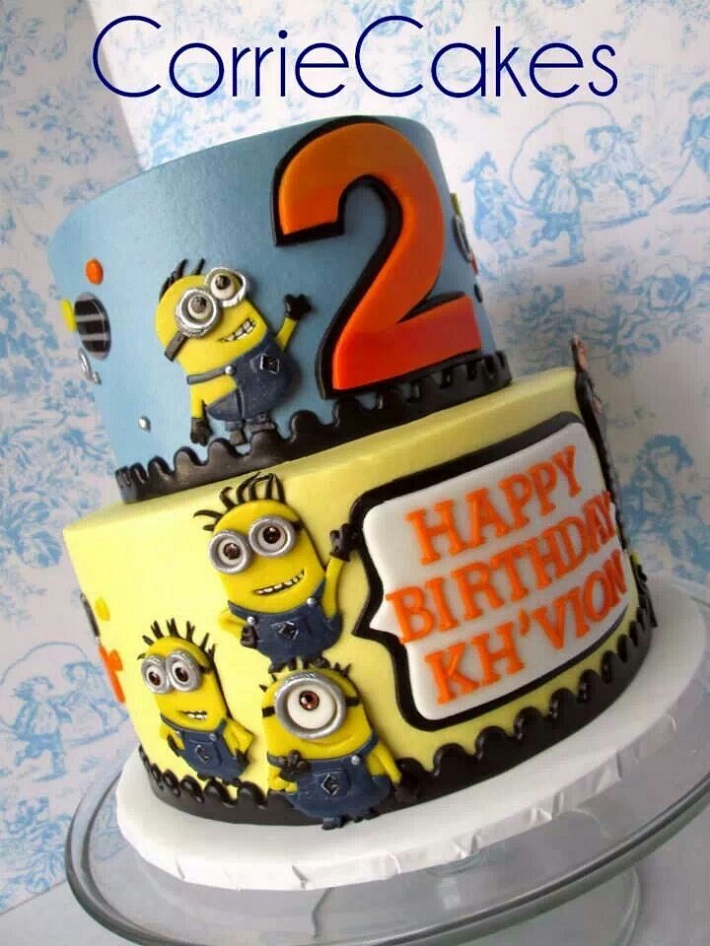 Photo via CorrieCakes
Two-tiered minion cake
Bluprint instructor Corrie Rasmussen specializes in creating amazing birthday cakes, utilizing her incredibly smooth buttercream surface as her canvas and adding captivating thematic fondant decor to set the scene. This sweet and charming two-tiered minion cake is the perfect example of the ability to bring a motif and characters to life without having to make three-dimensional figures, yet the method of layering fondant allows for adding a bit of dimension to make your cakes stand out! 
Take Corrie's course The Perfect Birthday Cake to get the inside tips, from mixing buttercream colors to achieving a smooth finish to techniques for layering fondant and creating flat characters like these adorable minions!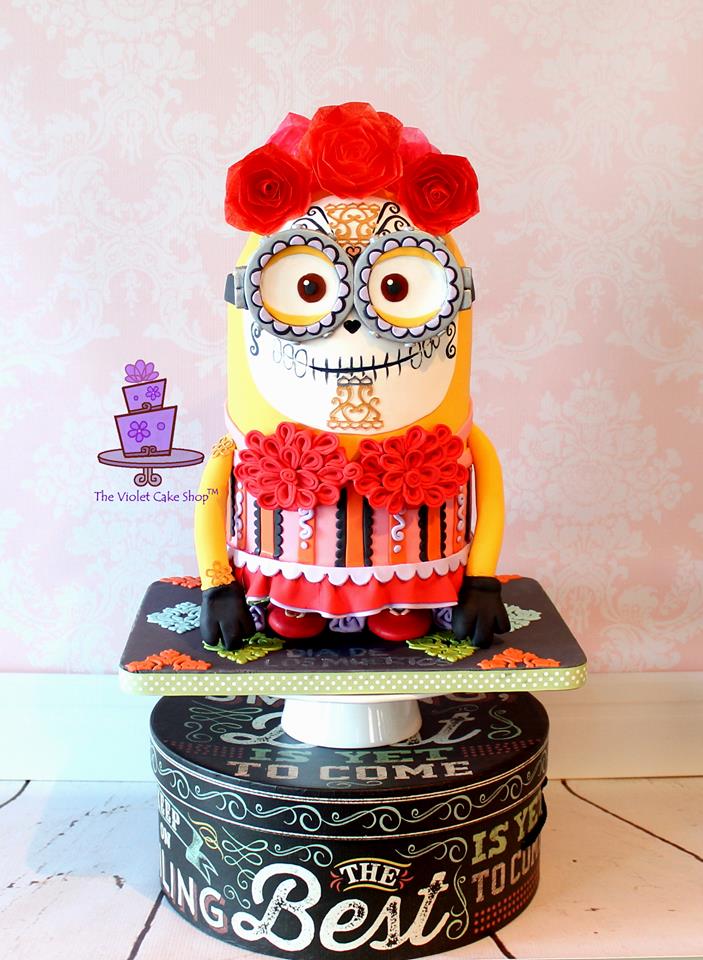 Photo via The Violet Cake Shop
Sugar skull minion cake
In addition to turning minions into sugar form, many cake decorators and customers are inspired by the various costumes the characters wear in the animated films, dressing up their cakes in a variety of outfits and themes. Bluprint instructor Violet Lin Tran did just that with this absolutely incredible Sugar Skull minion cake in honor of the Day of the Dead! Violet was able to perfectly capture the vibrant and colorful characteristics of the traditional Mexican festivities, utilizing a variety of techniques from quilling to hand-painting to wafer paper flowers in a fun and creative manner. 
Make sure to check out Violet's Bluprint course Cakes in Vivid Color, as she shares all her tips for choosing color combinations, coloring your fondant and create beautiful designs and patterns!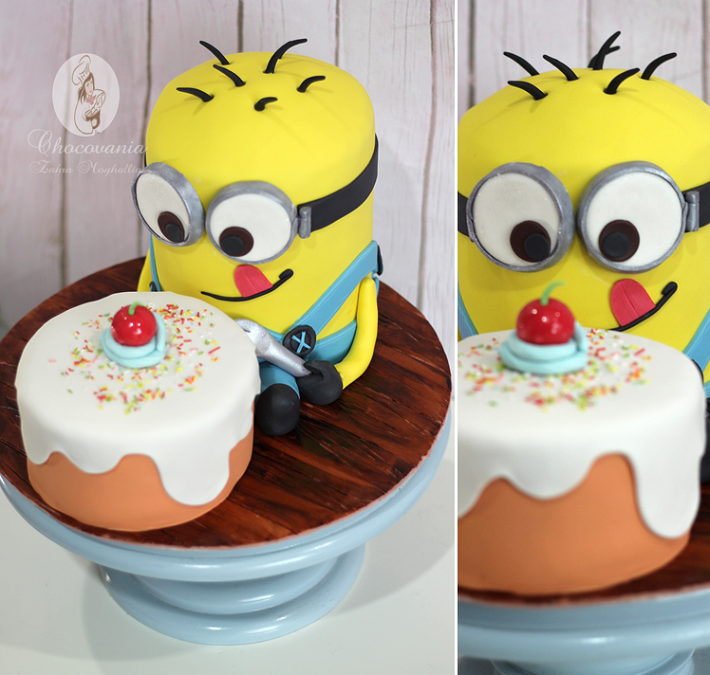 Photo via Bluprint member Zahra Ali
Minion birthday cake
Bluprint member Zahra Ali created this precious miniature Minion birthday cake, ready to eat a confection of his own! Both the minion and cake were sculpted and covered, while both gum paste and fondant were utilized to decorate for the sweet decorations. How can you resist that cute little tongue sticking out?!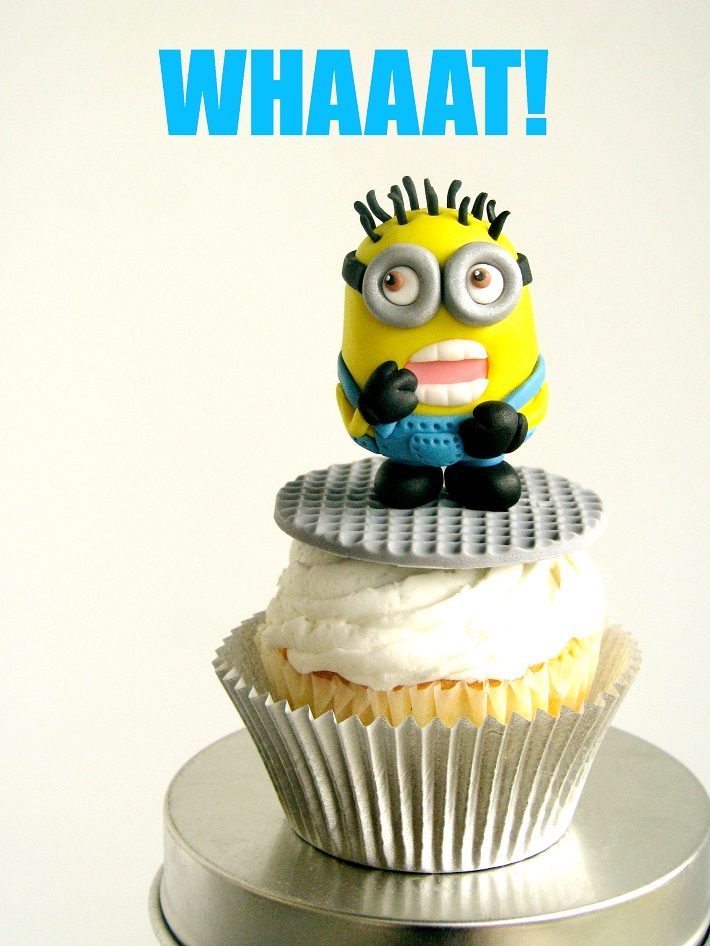 Photo via Lynlee's
Minion fondant cupcake topper
Last but not least, if you are looking to decorate your cake or cupcakes with a small, 3-D figure, make sure to check out my Minion fondant cupcake topper tutorial for the step-by-step instructions!
Disclaimer: The cake and cupcake designs featured in this post are for inspirational purposes only. Bluprint.com does not condone the purchase or sale of any design that could potentially infringe on any protected design or copyright. 
How to Make Fabulous Fondant Toppers