Get the party started with these charming mini balloon cake toppers! This quick and easy DIY project is a fun way to stretch your creativity beyond the kitchen, while making something that birthday princesses and divas alike will adore. Check out the tutorial below!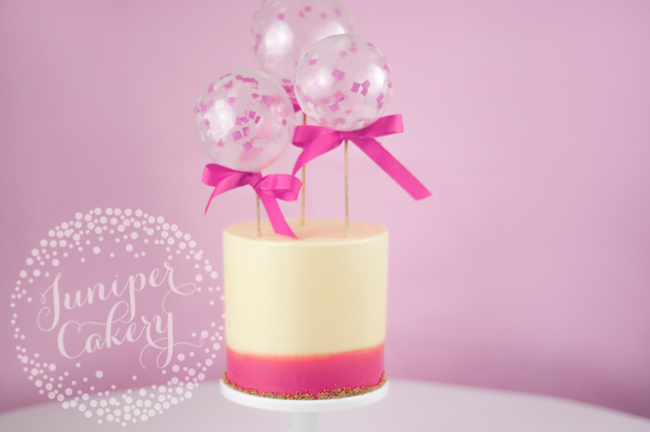 Easy mini balloon cake topper tutorial
Materials and tools needed:
Mini clear balloons (approximately 5″ in size)
Wooden skewers
Tissue paper, confetti or glitter
Scissors
Small bag ties
Edible gold paint
Food safe paintbrush
Funnel
Step 1: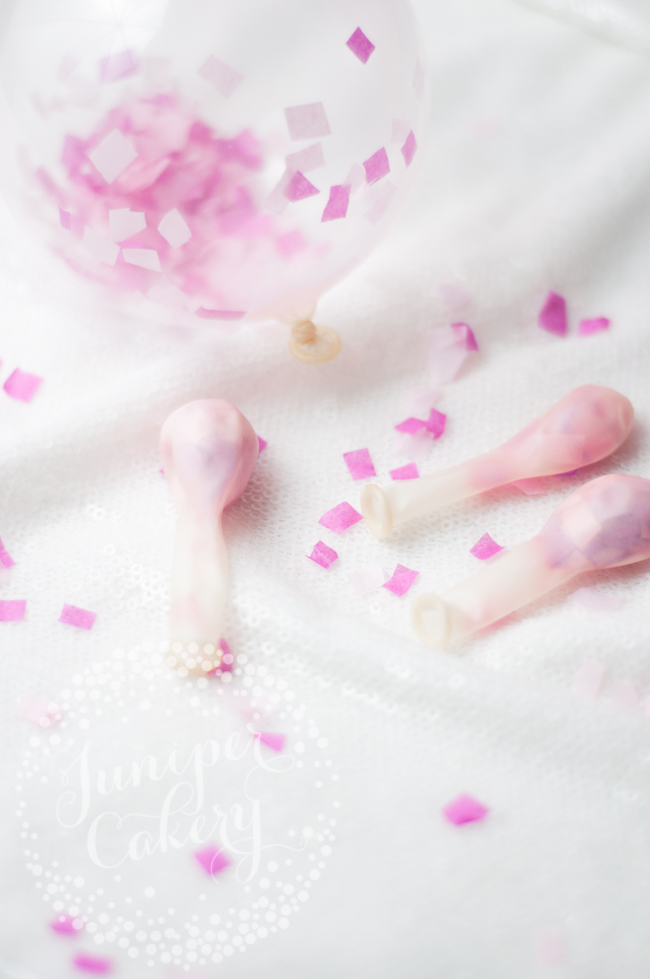 Use a funnel to pour a small amount of tissue paper, confetti, glitter or filling of your choice into the balloons.
Note:
If you choose to use glitter, be careful to only use a little. Glitter is heavier than tissue paper or confetti, and too much will cause your balloons to droop.
Step 2: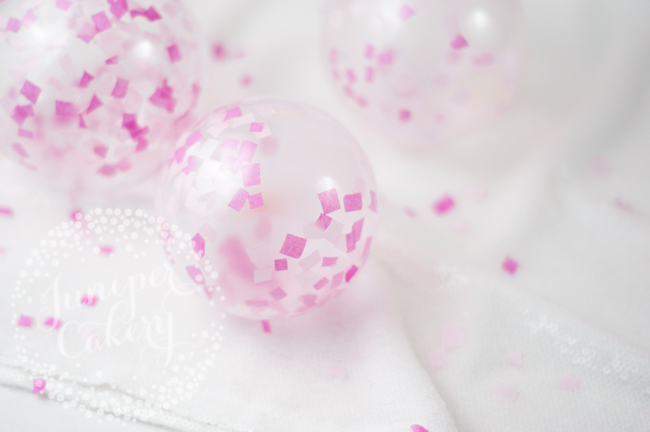 Blow your balloons up and tie them!
Step 3:
If you'd like to paint your wooden skewers with edible paint for added sparkle, do this now and leave them to dry.
You don't have to paint your wooden skewers if you don't want want to. We decided to paint ours a glistening gold because it went with our design, but feel free to customize with whatever colors and materials you see fit.
Step 4: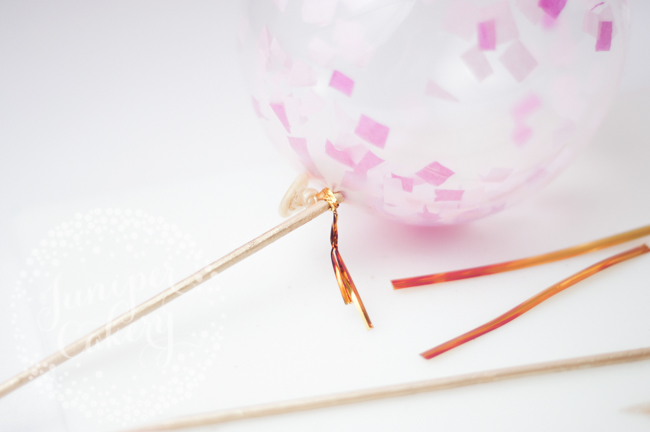 Carefully attach your balloons to the painted wooden skewers with a bag tie. Be gentle as the ties have a little wire running through them that can pop your balloon. Finally, tuck the ends of the tie in so that they are hidden.
Step 5: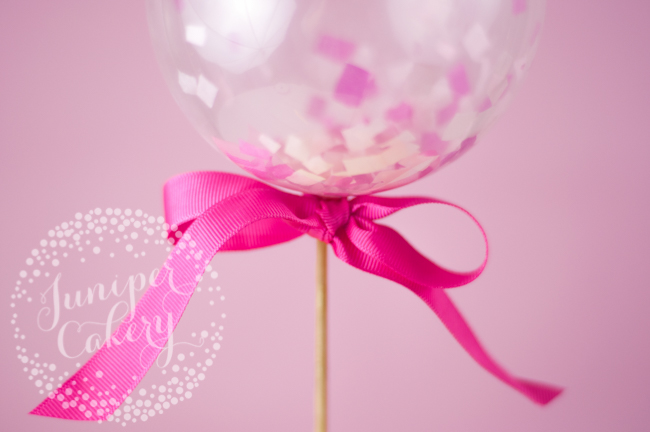 Take a long piece of ribbon and tie it in a bow directly over the bag tie. For a fun, rainbow variation, you can tie multiple ribbons at the base of the balloon.
Did you know that you can even find mini foiled number and letter balloons? How amazing would they look as cake toppers? We love the idea of combining them with our clear mini balloon cake topper tutorial along with candy, swirled lollipops and a funfetti cake!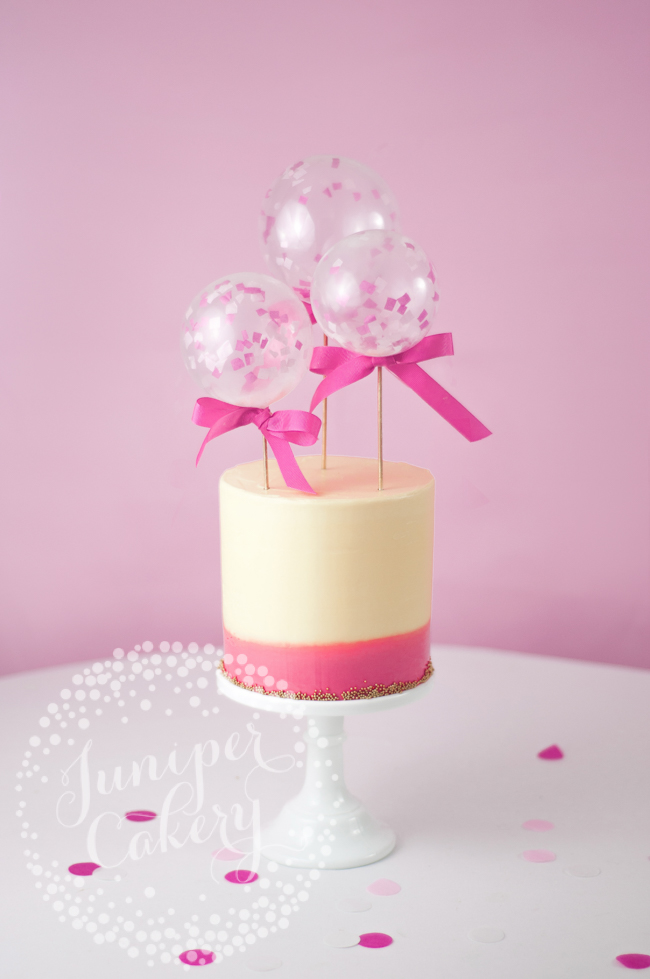 How will you use your mini balloon cake toppers?