These hand-spun milkshake cake pops are reminiscent of the delicious ice-cold treats served in old-school diners. Perfect for a '50s-inspired bash or a sweet summer get-together, these retro cake pops will definitely bring boys and girls to the yard clamoring for more!
You'll need:
Cake pop dough ready for shaping
White candy wafers for the base
White, brown or pink candy wafers (or all three!)
Mini marshmallows
Red Sixlet candies
Licorice straws
Sprinkles, chopped chocolate or crushed colorful cereal
Lollipop sticks
Skewer
Toothpicks
Paramount crystals
Waxed paper
Cake pop stand or styrofoam block
Get Pro Tips for Making Perfect Cake Pops!
Learn how to decorate cake pops that can't be topped with lifetime access to this FREE online class from Wilton decorator Valerie Pradhan.Enroll FREE Now »
Step 1: Make and shape the dough.
Line your work surface with waxed paper. Use a cookie scoop to portion the cake pop dough. Please refer to this tutorial for tips on creating the perfect cake pop dough.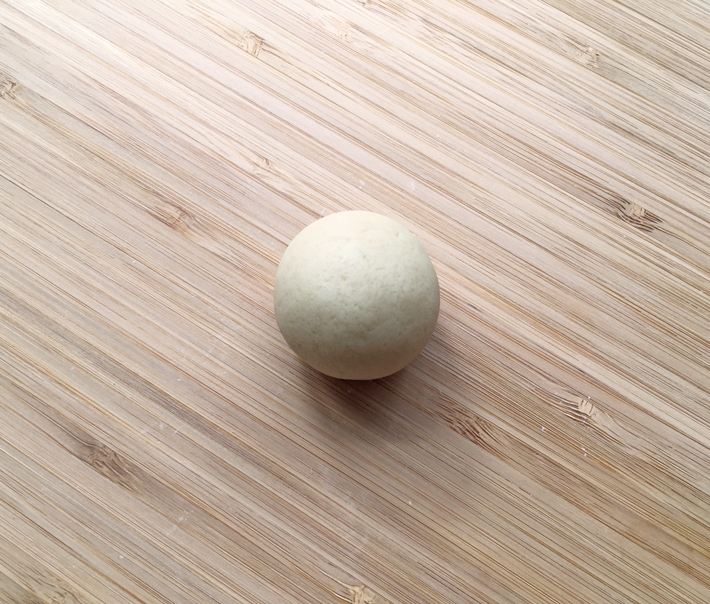 First shape the dough into a ball.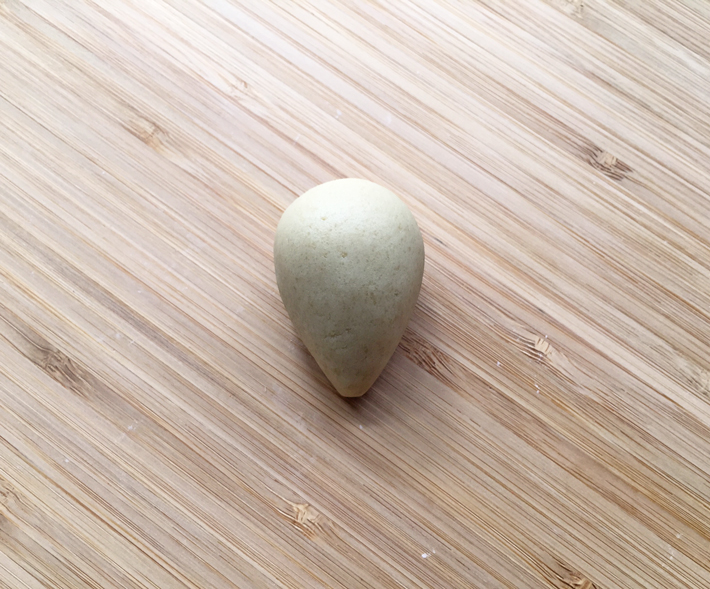 Then roll it into a teardrop shape.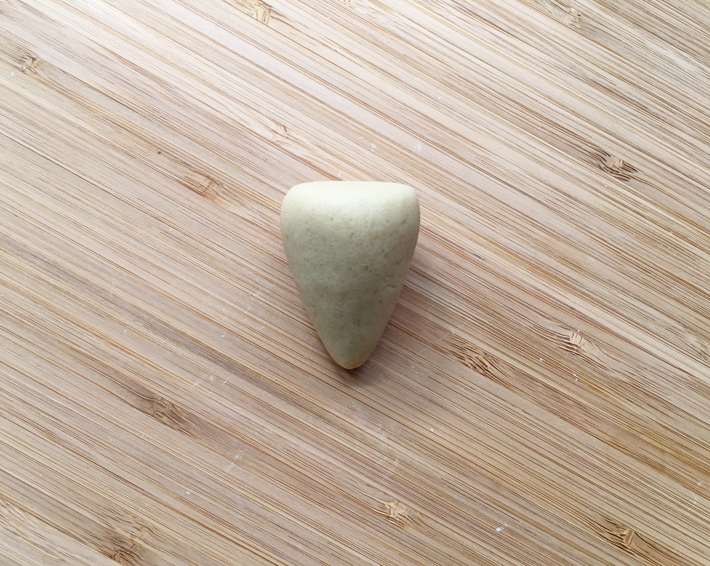 Flatten the wide end by tapping it onto your work surface to resemble a cone.
Pinch the edges. This will help keep them defined after dipping. Refrigerate all pieces. I also want to mention that I'm using a gluten-free vanilla cake for this tutorial! You're not limited at all with making custom shaped cake pops!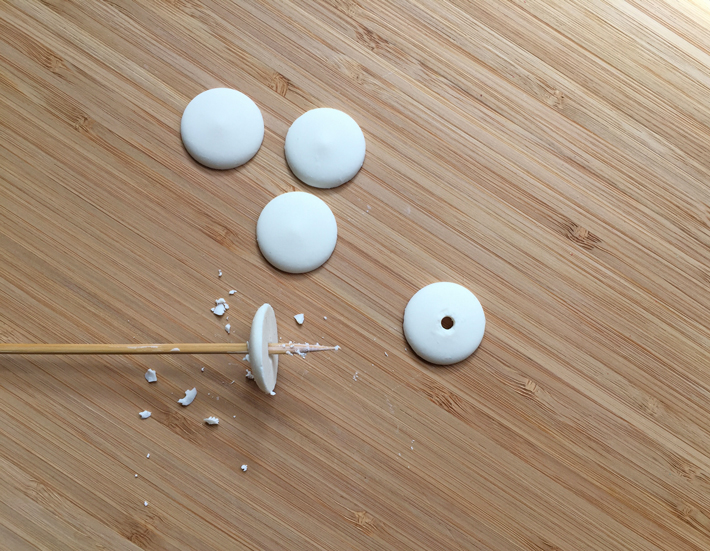 Step 2: Prepare the candy details
For the base of the milkshake glass
We'll be using white wafers for the base of the milkshake glass. Pierce the center of the candy wafter with a skewer. Since not all skewers are alike, you may need to bore the hole a bit more. I like to pierce it with the skewer and follow it with a lollipop stick to bore the hole perfectly to size.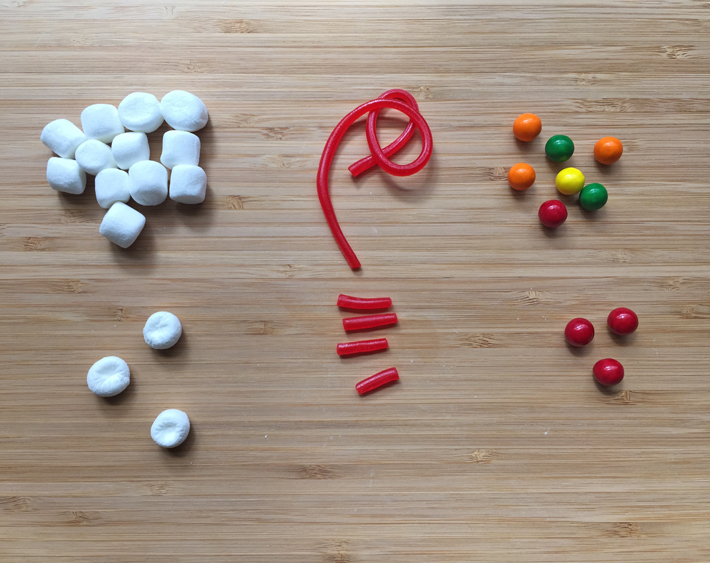 For the milkshake toppers
Use your finger to press and flatten mini marshmallows. You'll get a divot in the center, which is exactly what we want.
Cut your licorice straws to about ½" pieces.
Sort out the red Sixlets. You can usually find single-color Sixlets at party supply stores, but I find that the color variety bags are way cheaper.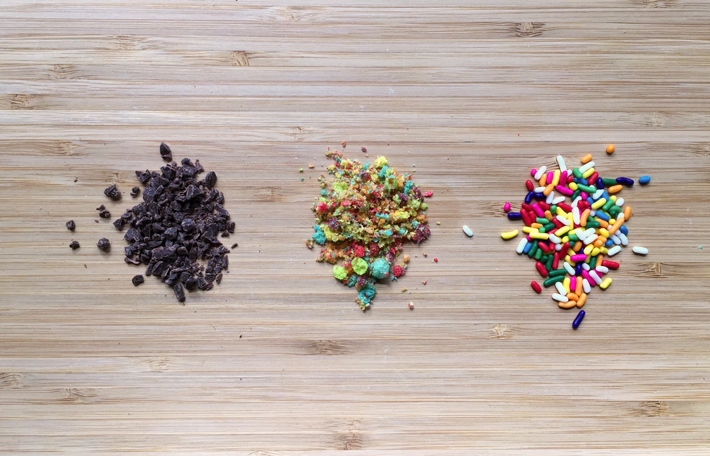 For the rim of the milkshake
Let's prepare the goodies we're going to place around the rim! Pull out the rainbow sprinkles, chop up some chocolate or crush some colorful cereal — Fruity Pebbles or Trix are great options!
Step 3: Melt the candy coating
For a true milkshake look, you'll need either white, brown or pink candies — or all three! Make sure to melt them in separate containers. Place the wafers in a microwave-safe bowl or cup. Microwave for 1 minute at 50 percent power and give it a stir. Continue to microwave for 30-second bursts at 50 percent power until melted, making sure to stir between each burst of heating. Thin the coating using paramount crystals if necessary. Refer to this dipping tutorial for more tips!
Step 4: Prepare the cake pops
Remove cake pieces from the fridge and let sit at room temperature for about 5-10 minutes just to take the chill off. Then we'll insert the sticks: Dip ⅓" of a cake pop stick into the candy coating and push in through the bottom (narrow side) until it's about halfway through.
Step 5: Dip the cake pops
Once all sticks are inserted, we're ready to dip! This part will move fairly fast. Have all your candy pieces, pierced wafers and rim goodies nearby.

Make sure a base wafer is nearby when you dip! Dip the cake pop by submerging it completely and pulling it out, shaking the excess off.

Step 6: Add the details
While still upside down, slide the wafer onto the stick and press onto the cake pop. Pierce any air bubbles with a toothpick. Place some chocolate, sprinkles or cereal into your hand and carefully press the rim area onto these goodies. Add the licorice straw as well.

If the coating is still wet, attach the marshmallow (whipped cream dollop) on top. If the coating has dried, use a toothpick to add coating to the top to glue the marshmallow in place.

Use melted white coating to adhere the red Sixlet on top of the marshmallow.
Get Pro Tips for Making Perfect Cake Pops!
Learn how to decorate cake pops that can't be topped with lifetime access to this FREE online class from Wilton decorator Valerie Pradhan.Enroll FREE Now »